Jazz Clubs, Casinos, and Bars - A Look at Kansas City's Nightlife
Jazz Clubs, Casinos, and Bars - A Look at Kansas City's Nightlife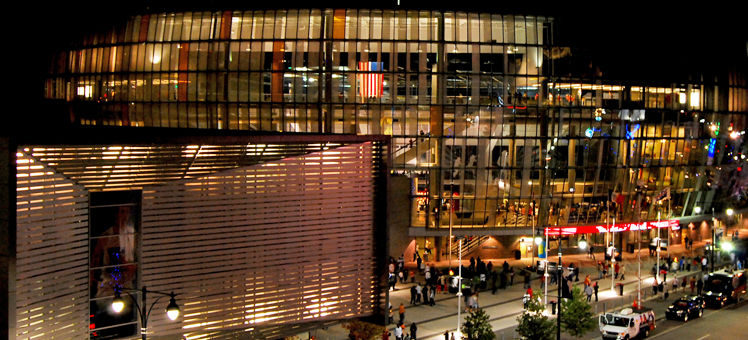 Nightlife in Kansas City is an intriguing mix of history, legendary music, and modern-day revelry. You'll find plenty of after-dark activities to enjoy all over the city. From grooving to the sounds of live bebop and jazz to pursuing Lady Luck at a bank of slot machines, you won't find it difficult to fill your evenings.
Jazz clubs
Kansas City's reputation for jazz music has gone hand in hand with its nightlife scene since the city's distinctive style of bebop and blues-influenced jazz developed in the 1930s. Some of the more popular venues are attached to restaurants, so you'll be able to dine and get your groove on in one convenient location.
Green Lady Lounge
You won't have to worry about a cover charge at this vintage-themed club, which features local musicians performing on 2 separate stages across 2 floors.
1809 Grand Blvd., Kansas City, MO 64108Tel: +1 816 215 2954
Green Lady Lounge website
The Phoenix
This popular downtown venue welcomes local jazz talent to liven up the evening 6 nights a week.
302 W. 8th St., Kansas City, MO 64105. Tel: +1 816 221 5229
The Phoenix website
Barhopping
Kansas City's love of cool is evident in its bar scene, where you can explore libations and atmospheres of all kinds. Most of the city's bars can be found in the 5 mile corridor bookmarked by downtown and Country Club Plaza. There's an emphasis on trendy cocktail bars and craft beer joints, but there are still plenty of dive bars to explore, too.
Manifesto
This 48-seat speakeasy features inventive cocktails and local craft beers, served under dim, mysterious lighting. It takes preparation to come here - you must reserve a spot by text or phone first.
1924 Main St., Kansas City, MO 64108. Tel: +1 816 471 2117
Manifesto website
Snow & Co.
At this frozen cocktail bar, you can sip icy cocktails made with real juices and quality spirits. There's also beer and wine available if you prefer your drinks a little less cold.
1815 Wyandotte St., Kansas City, MO 64108. Tel: +1 816 214 8921
Snow & Co. website
Riverboat casinos
The Missouri River is more than just a body of water, it's also the focal point of Kansas City's gaming scene. "The boats" (casinos) feature Vegas-style slots and table games 24 hours a day, so they'll be waiting whenever the urge to test your luck strikes. There are eclectic dining and entertainment options to choose between, too.
Ameristar Casino Hotel Kansas City
You'll find more than 2,200 slot machines, 66 gaming tables, and 15 poker tables at this enormous waterfront gaming venue.
3200 North Ameristar Dr., Kansas City, MO 64161. Tel: +1 816 414 7000
Ameristar Casino Hotel Kansas City website
Isle of Capri Casino Kansas City
This lively casino features several table games that can be difficult to find, like "no craps" craps and 6-card poker.
1800 East Front St., Kansas City, MO 64120. Tel: +1 866 855 1777
Isle of Capri Casino Kansas City website
Dance clubs
If you want to go to clubbing but without a jazz soundtrack, Kansas City has you covered with a range of buzzing dance music venues. The vibrant Power and Light District is the epicentre for the city's dance music scene, so keen clubbers may want to consider staying close by.
Mosaic
This sleek, contemporary venue features local DJs that keep the party going. If you need fresh air, you can step onto the balcony and enjoy a view of the Power and Light District along with a glass of champagne.
1331 Walnut St., Kansas City, MO 61405. Tel: +1 816 679 0076
Mosaic website