21 Best Things to Do in Phnom Penh
What is Phnom Penh Most Famous For?
Phnom Penh offers plenty of things to see and do – you'll often be surprised when making a stop in the Cambodian capital heading to or from Siem Reap's Angkor Wat. Those who don't make a stop off in Phnom Penh will often miss out on so many interesting historical, cultural and environmental attractions in the city.
It's not all about the Khmer Rouge or Cambodia's tragic past either. Khmer-era temples, wildlife sanctuaries, theatrical performances and museums are all easily accessible and tours are reasonably priced. Enjoy our personally researched guide to the best attractions in Phnom Penh.
What are the best things to do in Phnom Penh?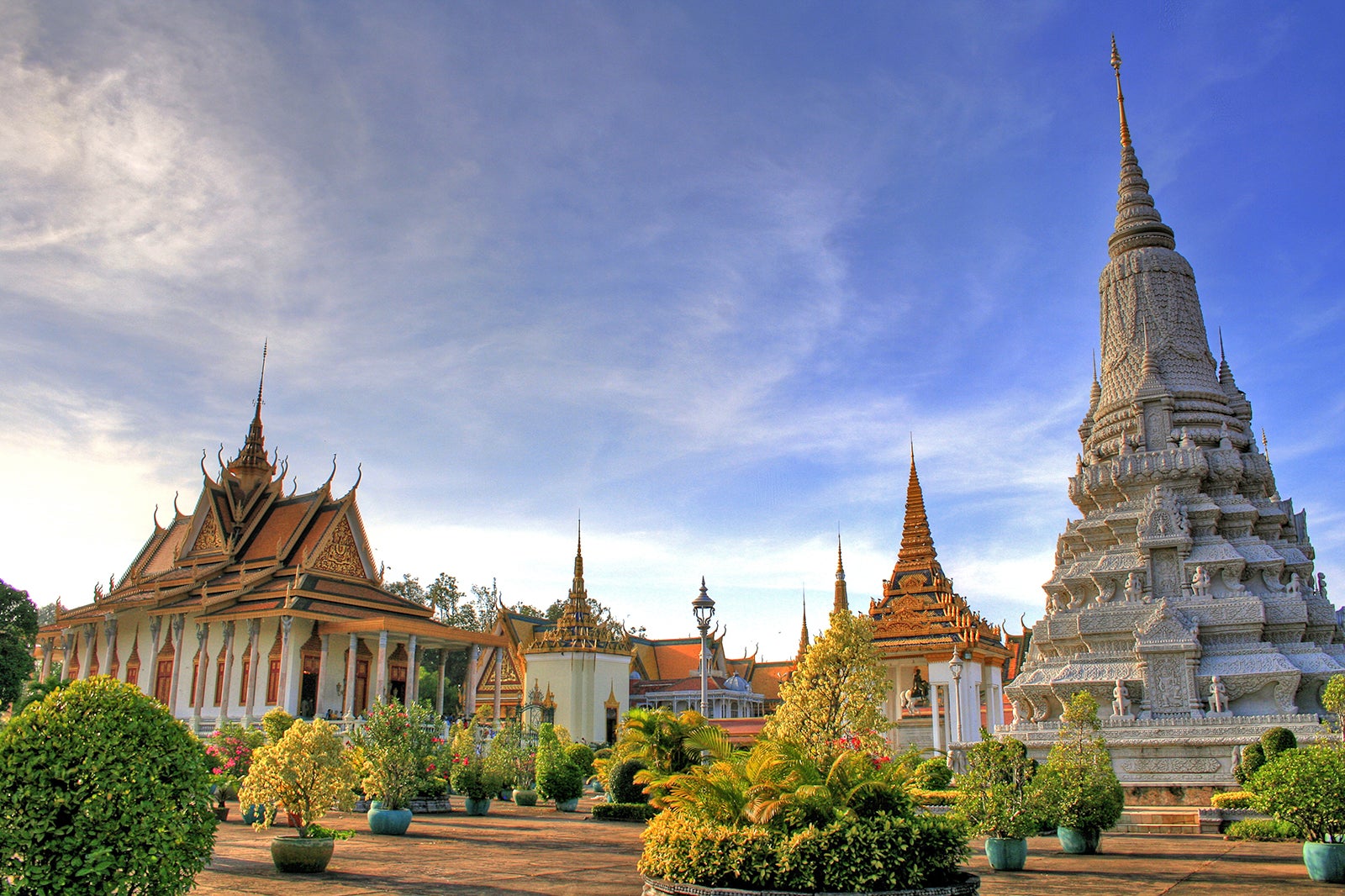 Royal Palace and Silver Pagoda
The Royal Palace and Silver Pagoda are set adjacent to each other, spanning 174,870 square metres of breathtaking Khmer architecture and lush greenery. Although the king of Cambodia still occasionally resides in The Royal Palace (if the blue royal flag is flying, the king is in residence), visitors can explore several buildings within the palace grounds from US$6.50 and guided tours are available from around US$10.
Located in Sisowath Quay, highlights at the Royal Palace include the Throne Hall and Moonlight Pavilion. Meanwhile, entrance to the Silver Pagoda is free of charge, where you can visit the Emerald Buddha, which dates back to the 17th century and is adorned with Baccarat crystals.
Location: Samdech Sothearos Boulevard (between 184th Street and 240th Street), Phnom Penh, Cambodia
Open: Monday–Thursday and Saturday from 8am to 5pm, Fridays from 8am to 6pm, Sundays from 8am to 5.30pm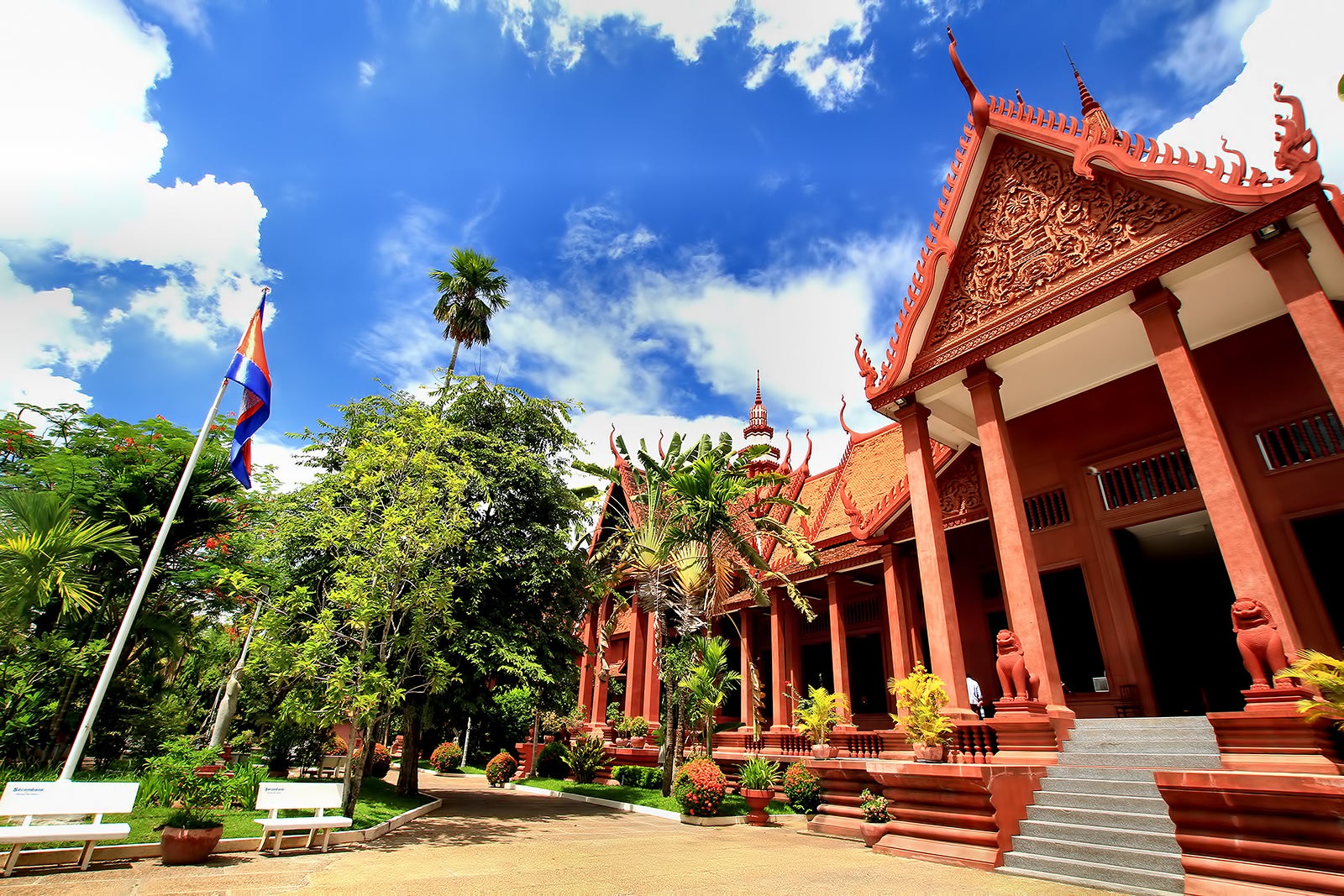 National Museum of Cambodia
The National Museum of Cambodia is where you can find the cultural side of Cambodian history that dates back to the 4th century. The museum is housed within an impressive red sandstone structure and inaugurated in 1920 as the Musée Albert Sarraut during the French colonial period. It stands out as a fine illustration of traditional Khmer architecture.
There are over 14,000 interesting exhibits, arranged according to prehistoric, pre-Angkor, Angkor, and post-Angkor eras, each of which comprises bronze and wooden sculptures, ceramic items, ethnographic items and stone articles. Check out spectacular exhibits such as the 6th-century, 8-armed statue of Lord Vishnu.
Location: Preah Ang Eng Street 13, Phnom Penh, Cambodia
Open: Daily from 8am to 5pm
Phone: +855 23 217 643
photo by Mohd Fazlin Mohd Effendy Ooi (CC BY 2.0) modified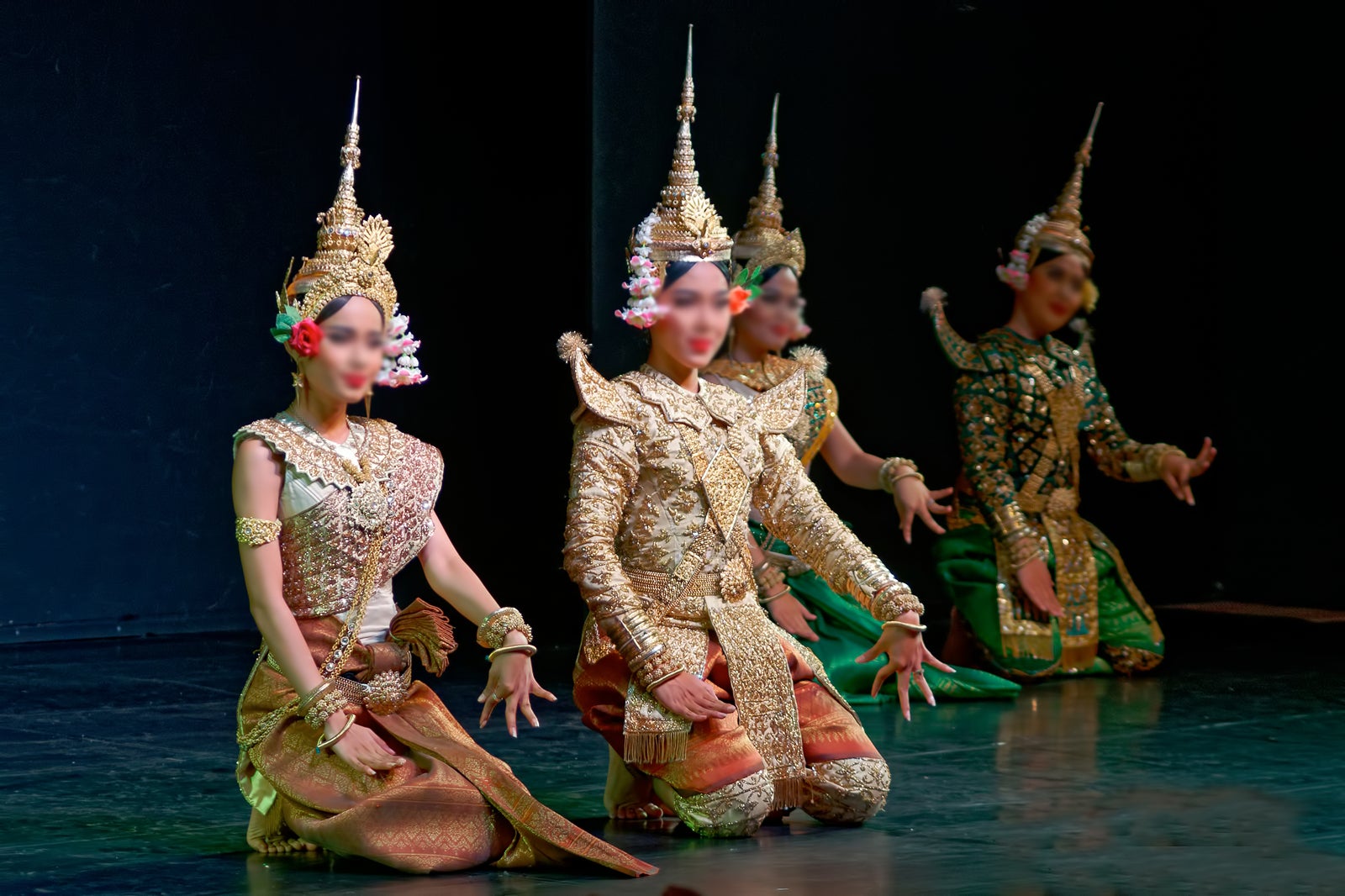 Cambodian Living Arts – Apsara and Traditional Khmer Dance
Cambodian Living Arts is a non-profit organisation that hosts Apsara and traditional Khmer dance performances at the National Museum of Cambodia. Tickets are priced from US$15 and shows are held on Mondays, Wednesdays and weekends from 7pm onwards. The organisation preserves traditional Khmer dance that dates back to the 18th century but was almost lost under the Khmer Rouge regime.
Cambodian Living Arts revived the art by gathering surviving master artists to train and pass on their knowledge to younger generations. The troupe comprises live singers and musicians in traditional Khmer costumes, performing eight classical dances of ethnic minorities from all over Cambodia.
Location: Blvd Samdach, Phnom Penh, Cambodia
Open: Monday, Wednesday, Friday and Saturday from 7pm onwards
Phone: +855 23 986 032
photo by Jakub Hałun (CC BY-SA 4.0) modified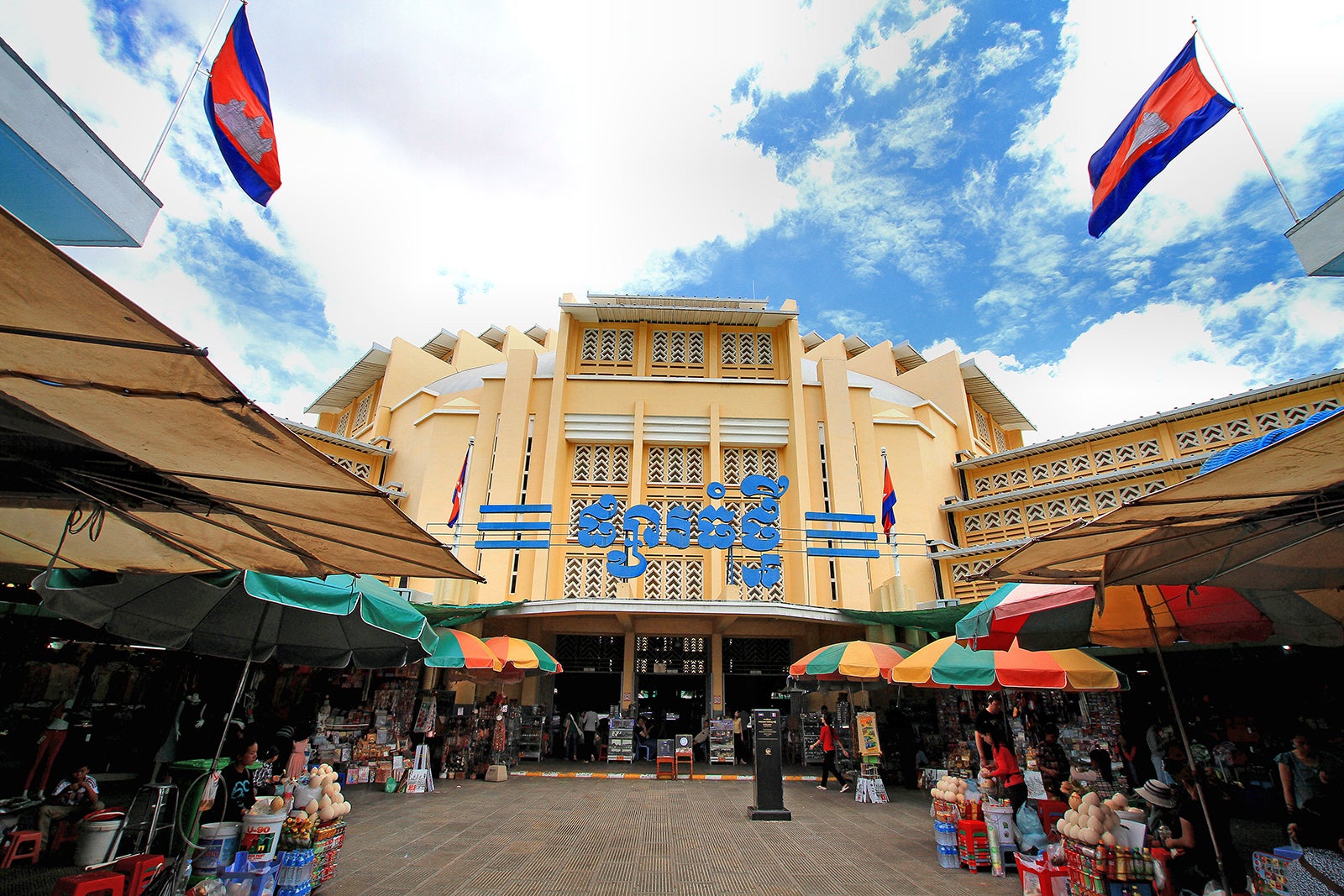 Central Market (Phsar Thmey)
Central Market (Phsar Thmey) caters to just about any traveller, whether you're a shopping enthusiast who wants to gauge your haggling skills, a tourist interested to be a part of a bustling crowd, or simply keen to explore, and photograph, Phnom Penh's unique architectural designs.
Designed by French architects Jean Desbois and Wladimir Kandaouroff, this indoor market was the largest of its kind in Asia when it was constructed in 1937. You can find a wide assortment of goods in Central Market (Phsar Thmey), from men and women's clothing, jewellery, flowers and shoes to gemstones, local handicrafts and fresh produce.
Location: Street 130, Phnom Penh, Cambodia
Open: Daily from 7am to 6pm
photo by Mohd Fazlin Mohd Effendy Ooi (CC BY 2.0) modified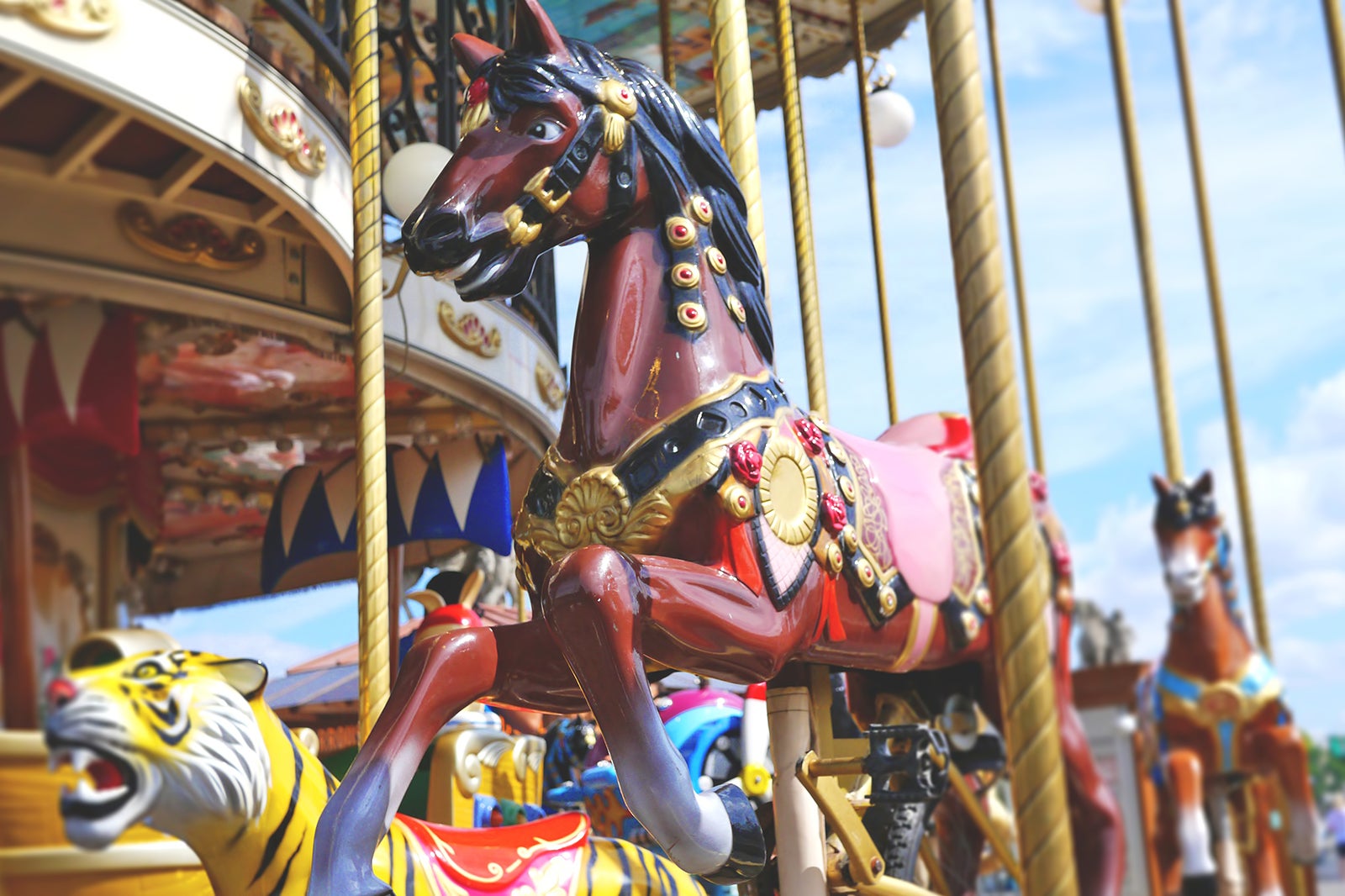 Children Park Koh Pich Amusement Park
Children Park Koh Pich is an amusement park at the South Sisowath Quay in Phnom Penh. It can get quite packed and offers colourful ways to have fun, including a rollercoaster, a roller skating area with a big wavy floor section and lots of booths where punters try to burst balloons with darts.
It is, of course, nowhere near as extravagant as Disneyland, but this is a great place for people-watching, especially watching the locals enjoying life with friends and family – a reminder to outsiders that there is now much more to Cambodia than the grim history of the Killing Fields.
Location: Koh Pich St, Phnom Penh, Cambodia
Phone: +855 81 617 977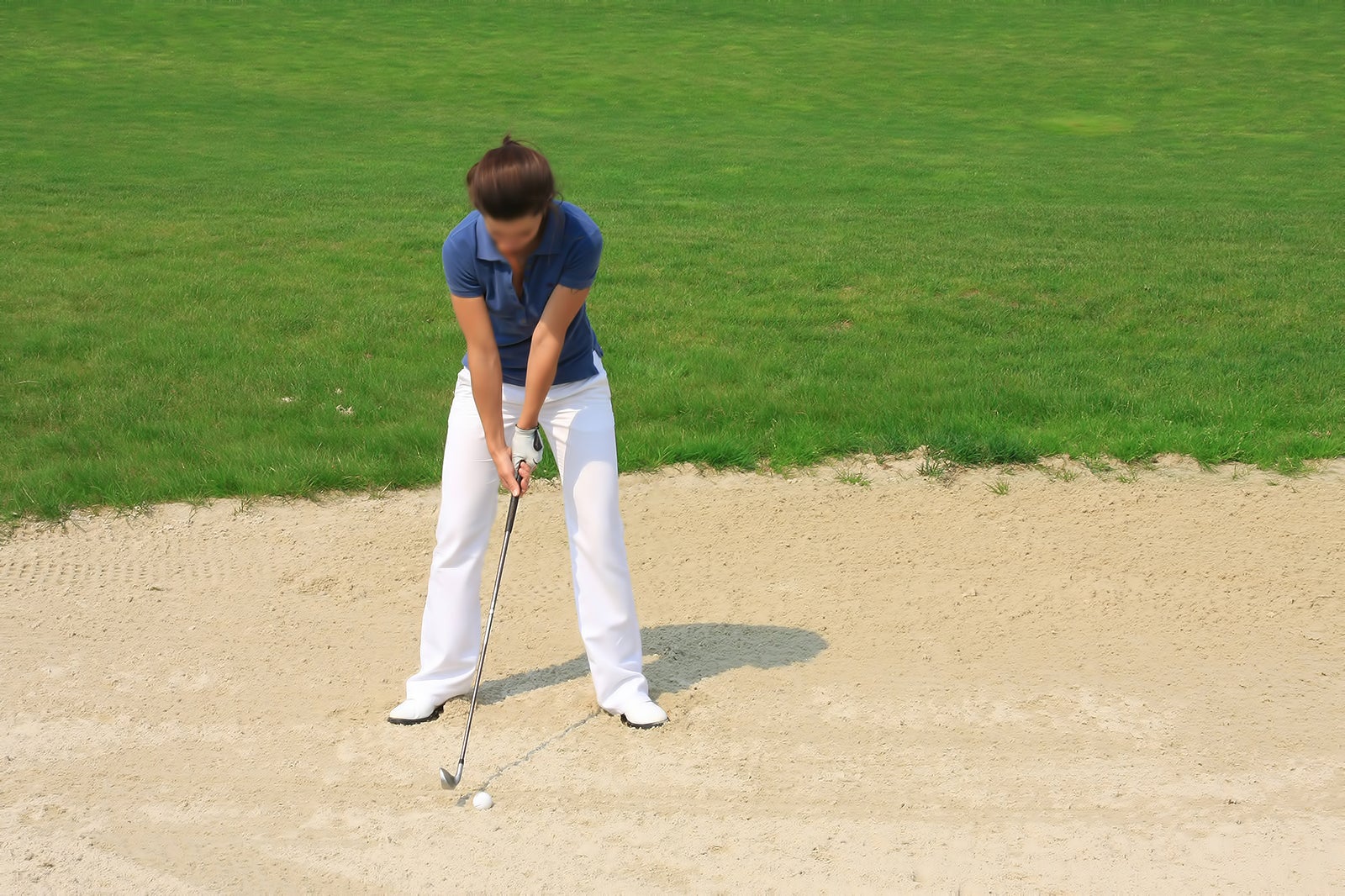 Golf in Cambodia is relatively new and the number of golf courses is limited. The first club to open in Cambodia, in 1996, was the 18-hole course at the Cambodia Golf & Country Club. On the outskirts of Phnom Penh, about 33 km west of the city centre, it is set among 120 acres, and also has a clubhouse, swimming pools, tennis courts, convention facilities and villas.
Another golf course near Phnom Penh is the Royal Cambodia Phnom Penh Golf Club. To get there, take Route 4 towards Sihanoukville and keep an eye out for a big sign for the club about 14 km from the city.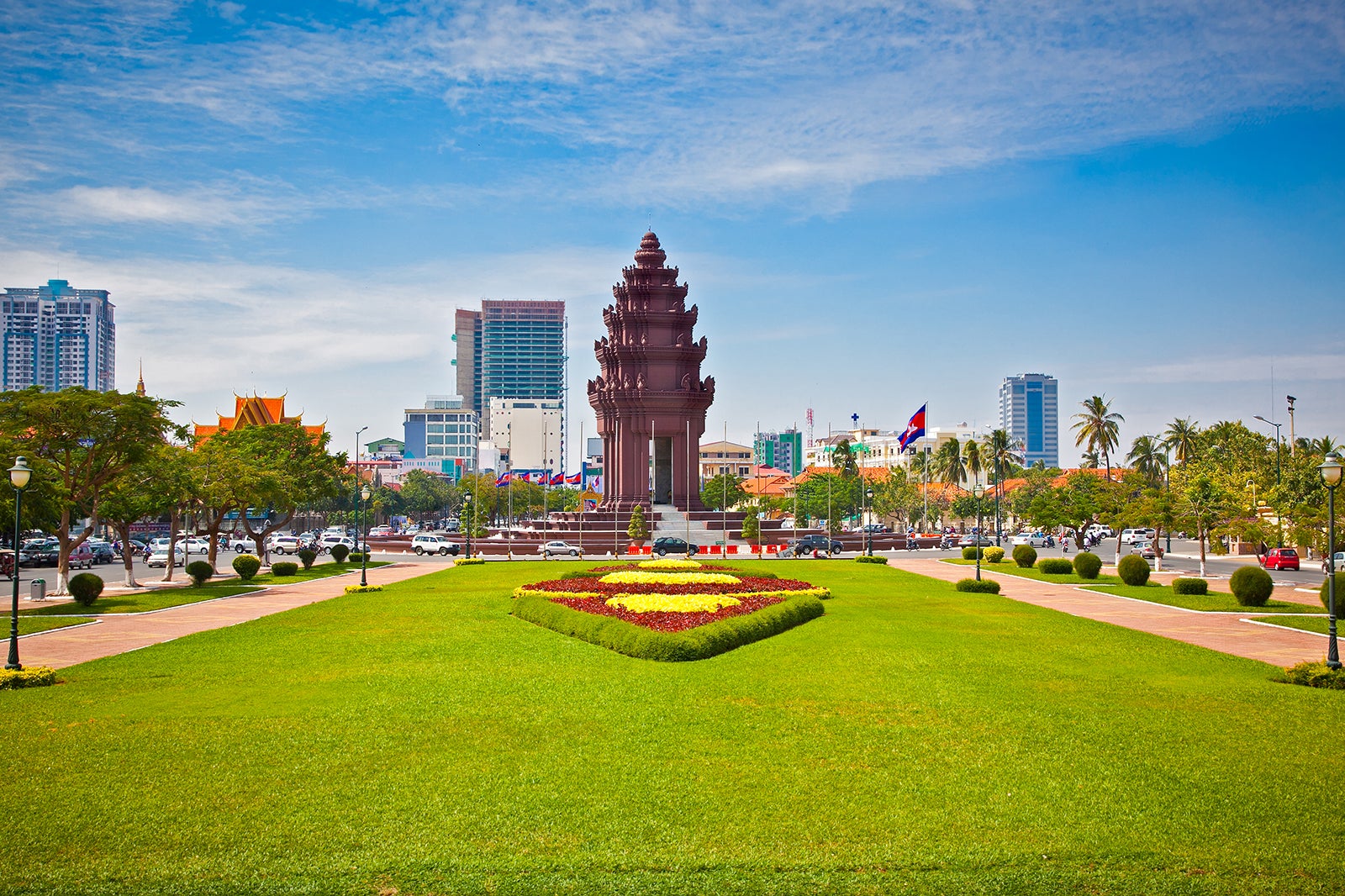 Independence Monument is an iconic landmark that's set in the heart Phnom Penh City Centre. Locally known as Vimean Ekareach, it signifies Cambodia's liberation from the French who have colonised the nation between 1863 and 1953.
As a result, vibrant celebrations of national festivities such as Independence Day (November 9th) and Constitution Day (September 24th) are held here. On most days, the best time to visit is at night as that's when Independence Monument and its surroundings are illuminated by blue, red and white floodlights.
Location: Sangkat Boeng Keng Kang Ti Muoy, Phnom Penh, Cambodia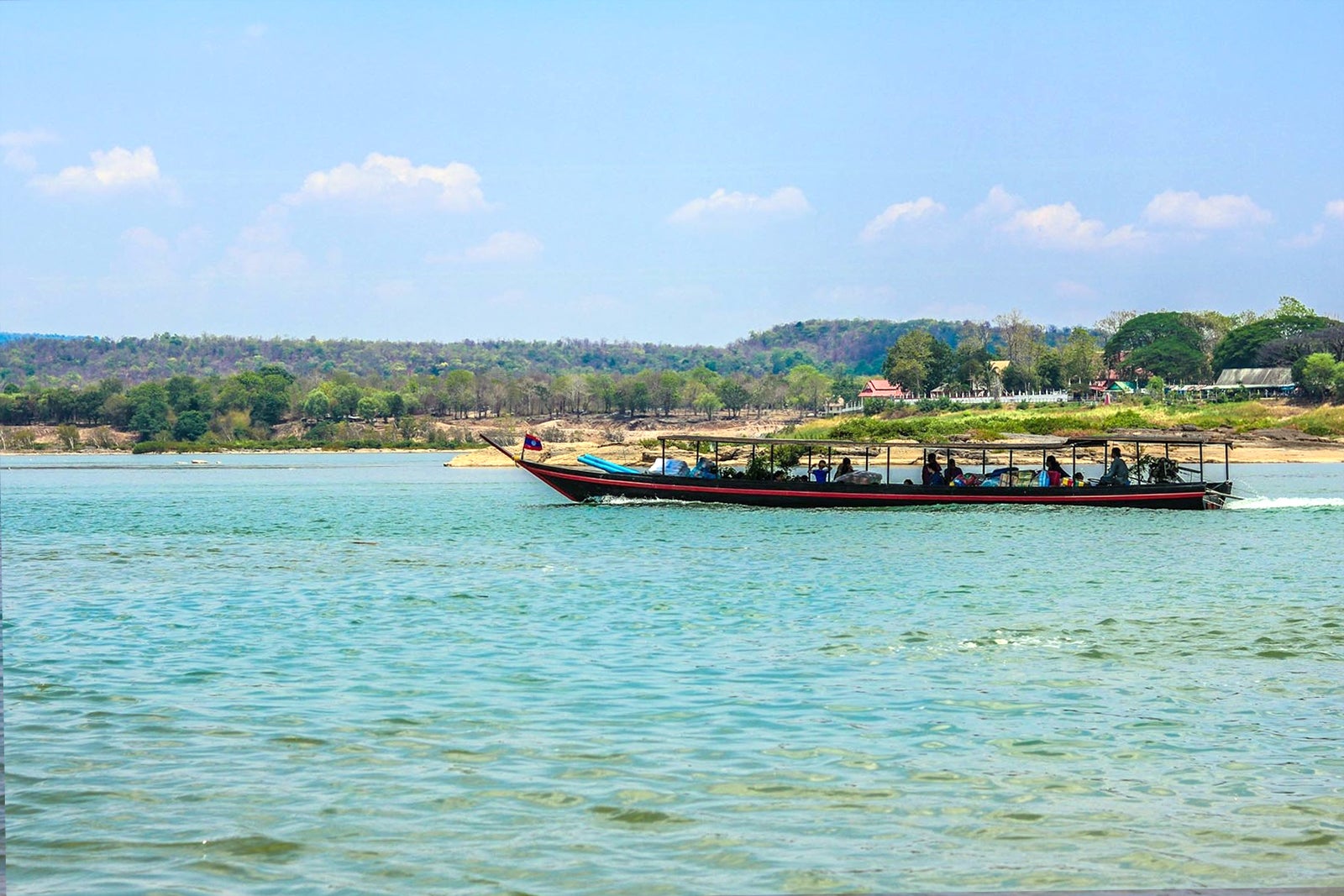 Mekong Island (Koh Dach) near Phnom Penh
Mekong Island is where to head to if you wish to take a break from the hustle and bustle of Phnom Penh and venture into a world of peace and tranquillity. The island is about 15 km north of the city centre. Bounded by views of rice paddies, vegetable farms and fruit orchards, Mekong Island not only serves as a venue for an enjoyable day trip or picnic but also enables you to experience the country's authentic culture at its best.
This island occupies an area of about 10 hectares of land and is one of the prominent centres of traditional handicrafts in Cambodia, with artisans engaged in silk weaving, pottery, woodcarving and dyeing in its villages. One of the best ways to get there by cruise boat from Sisowath Quay in Phnom Penh (usually a 2.5-hour round trip). You can also hire a tuk-tuk from the city to the Japanese Bridge, from where you can continue your journey to the island by ferry.
Location: Koh Dach, Phnom Penh, Cambodia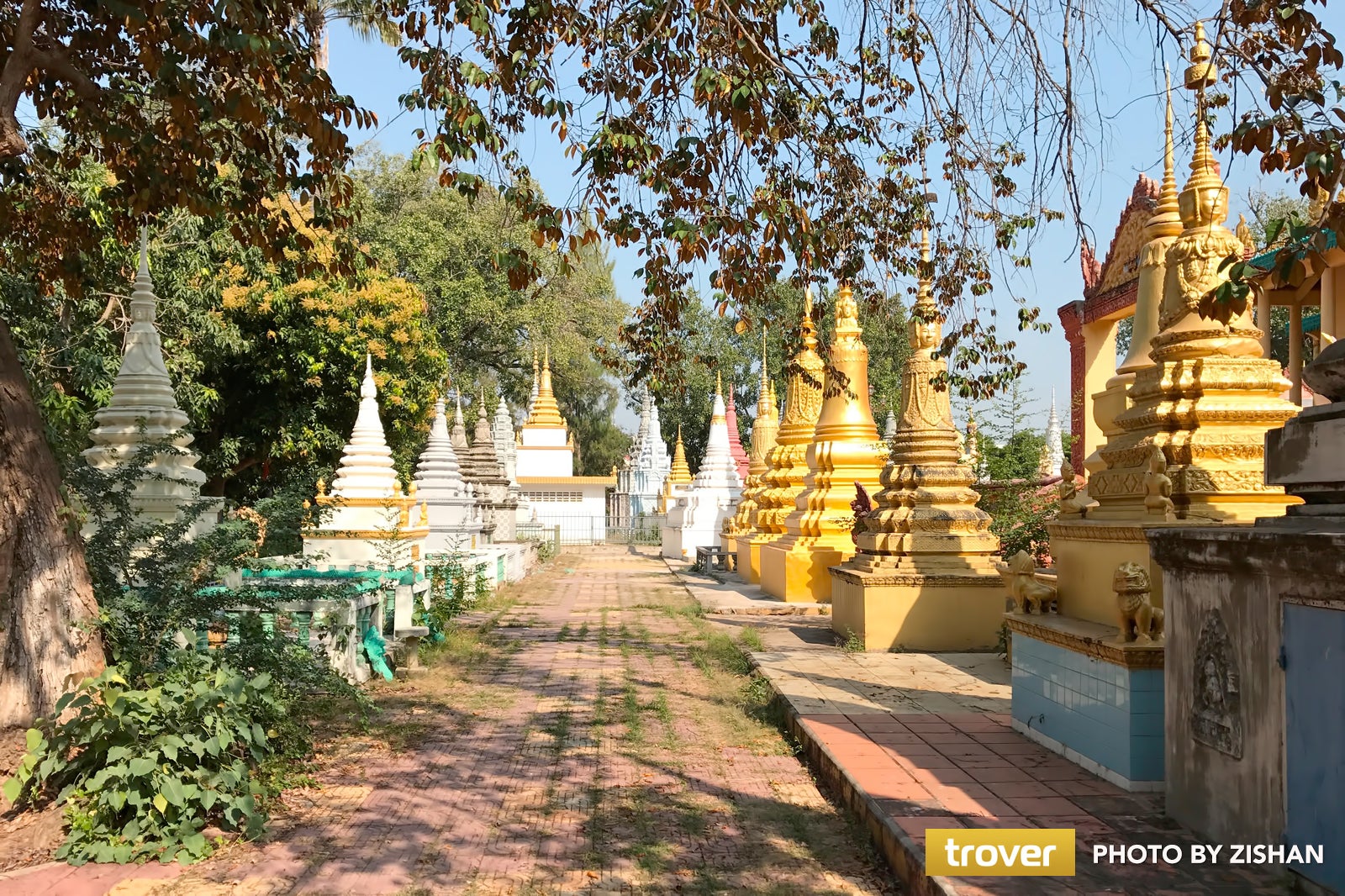 Oudongk is a town at the foot of the hill of the same name approximately 40 km north from Phnom Penh. The destination offers an escape to the rural countryside with the hilltop overlooking vast plains.
This site is also famous for cultural patrimonies and used to serve as a capital city between the years 1618 and 1866.
Location: Oudongk, Cambodia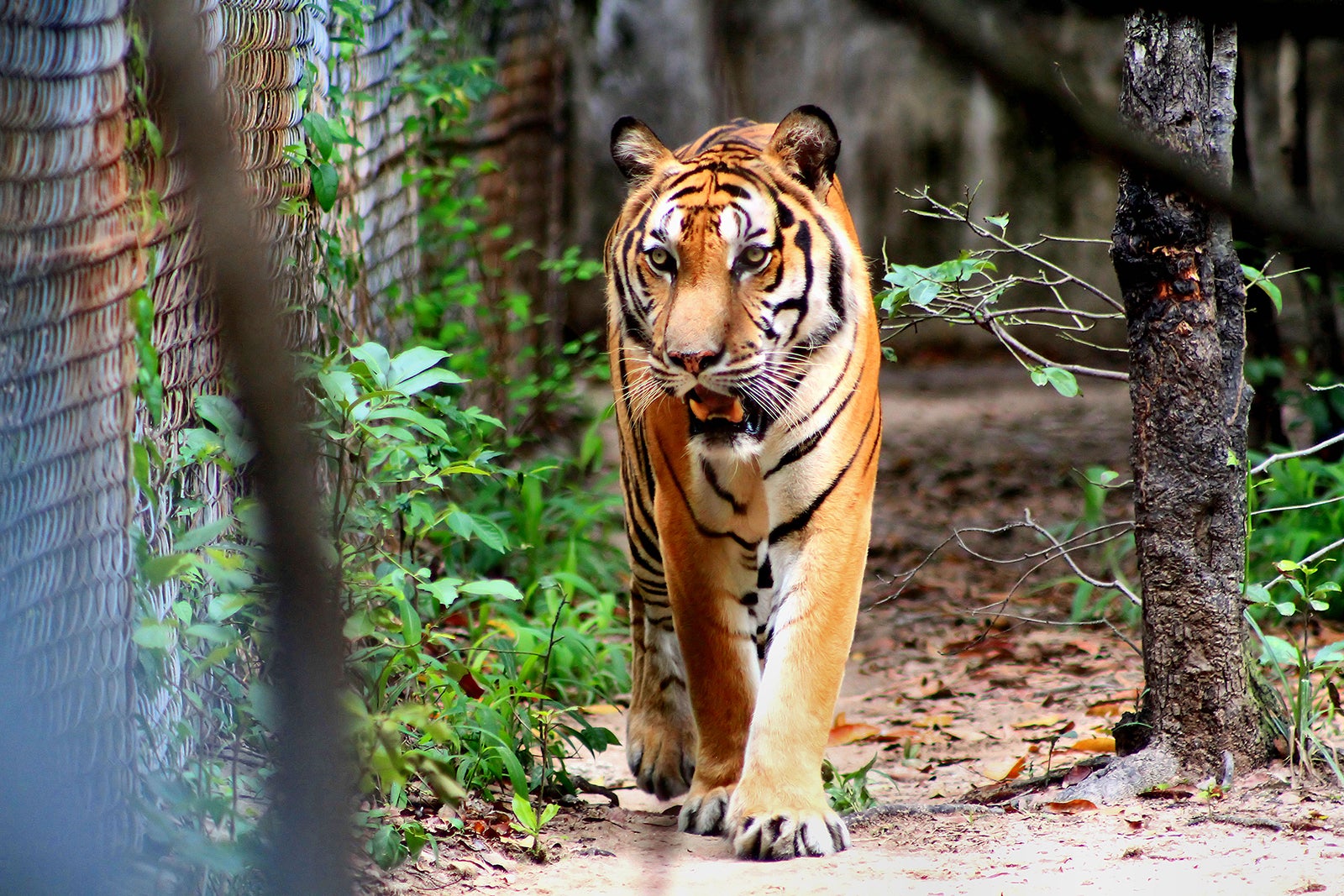 Phnom Tamao Zoo near Phnom Penh
Take a tour to Phnom Tamao Zoo and Wildlife Rescue Centre (PTWRC) – the country's largest zoo and wildlife sanctuary that is located about a 45-minute drive outside town. Opened in 2000, it is more a wildlife rescue centre than a zoo, serving as a safe refuge to rare and endangered animals rescued from the clutches of poachers, traffickers and illegal wildlife traders.
The wildlife centre's residents now include over a thousand animals plus hundreds of exotic birds and reptiles. Managed by the Ministry of Agriculture's Forestry Department with support from WildAid and Free the Bears Fund, the zoo occupies about 1,200 hectares land out of a 2,500-hectare forest protected area of Phnom Tamao that enjoys picturesque surroundings comprising mountains and ancient temples such as Phnom Tamao Temple and Thmor Dos Temple.
Location: National Road No 2, Tro Pang Sap Village, Tro Pang Sap Commune, Ba Ti District, Takeo Province, Cambodia
Open: Daily from 8am to 5pm
Phone: +855 95 970 175
photo by Mohd Fazlin Mohd Effendy Ooi (CC BY 2.0) modified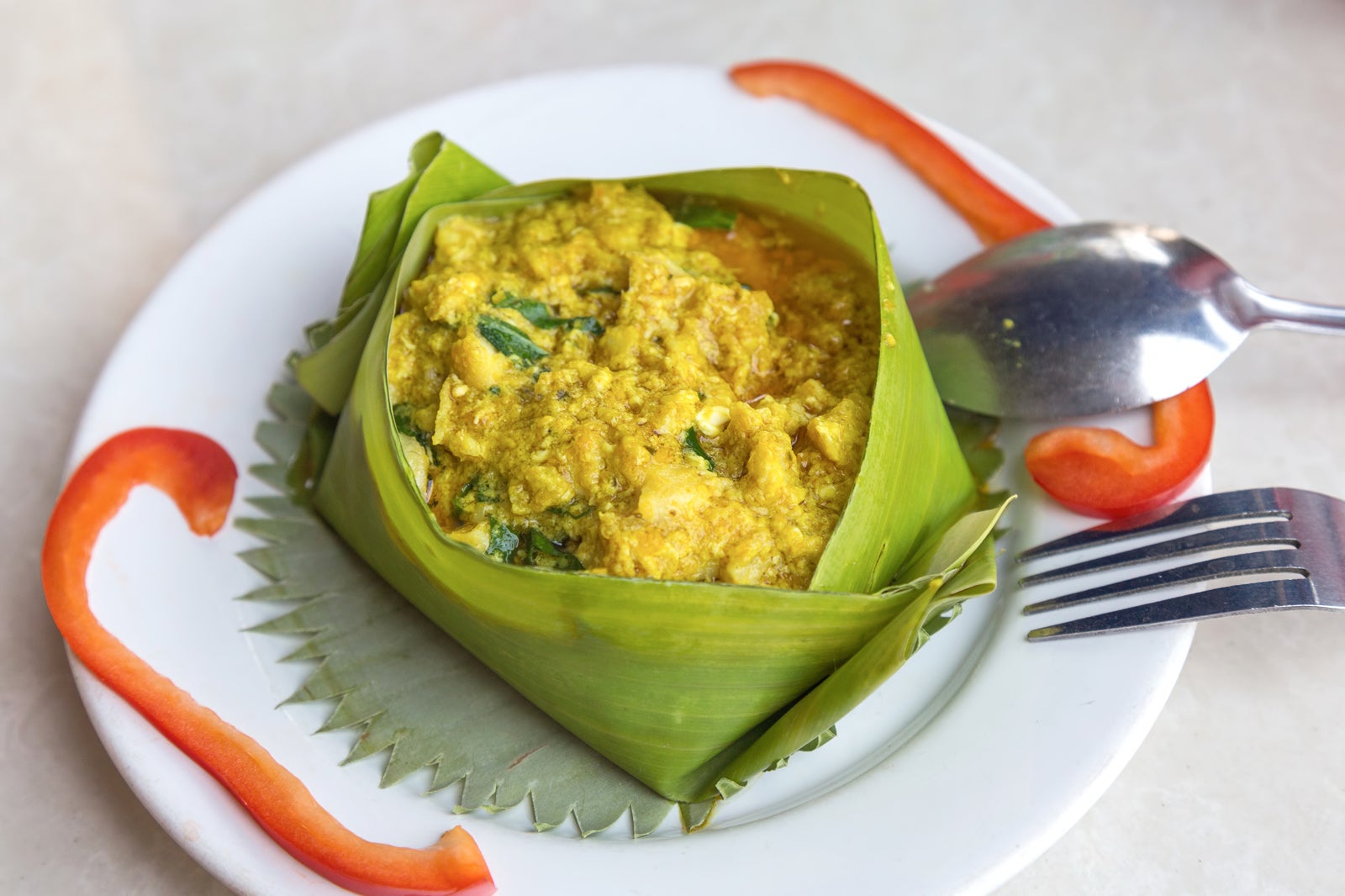 Frizz Restaurant is a great place to learn about Khmer cuisine, including its history that goes back a long way. In more recent times, the cuisine of Cambodia has been influenced by nearby countries as well as by the French.
But go back 1,000 years to when the Khmer Empire ruled over most of Southeast Asia and, some historians argue, the food in the subject countries was itself influenced by Khmer cuisine. Get a hands-on experience of cooking authentic Khmer dishes to learn more about the ingredients from local experts.
Location: #67 Oknha Chhun St. (240), Phnom Penh 12207, Cambodia
Open: Daily from 10am to 10pm
Phone: +855 23 220 953
photo by Marcin Konsek (CC BY-SA 4.0) modified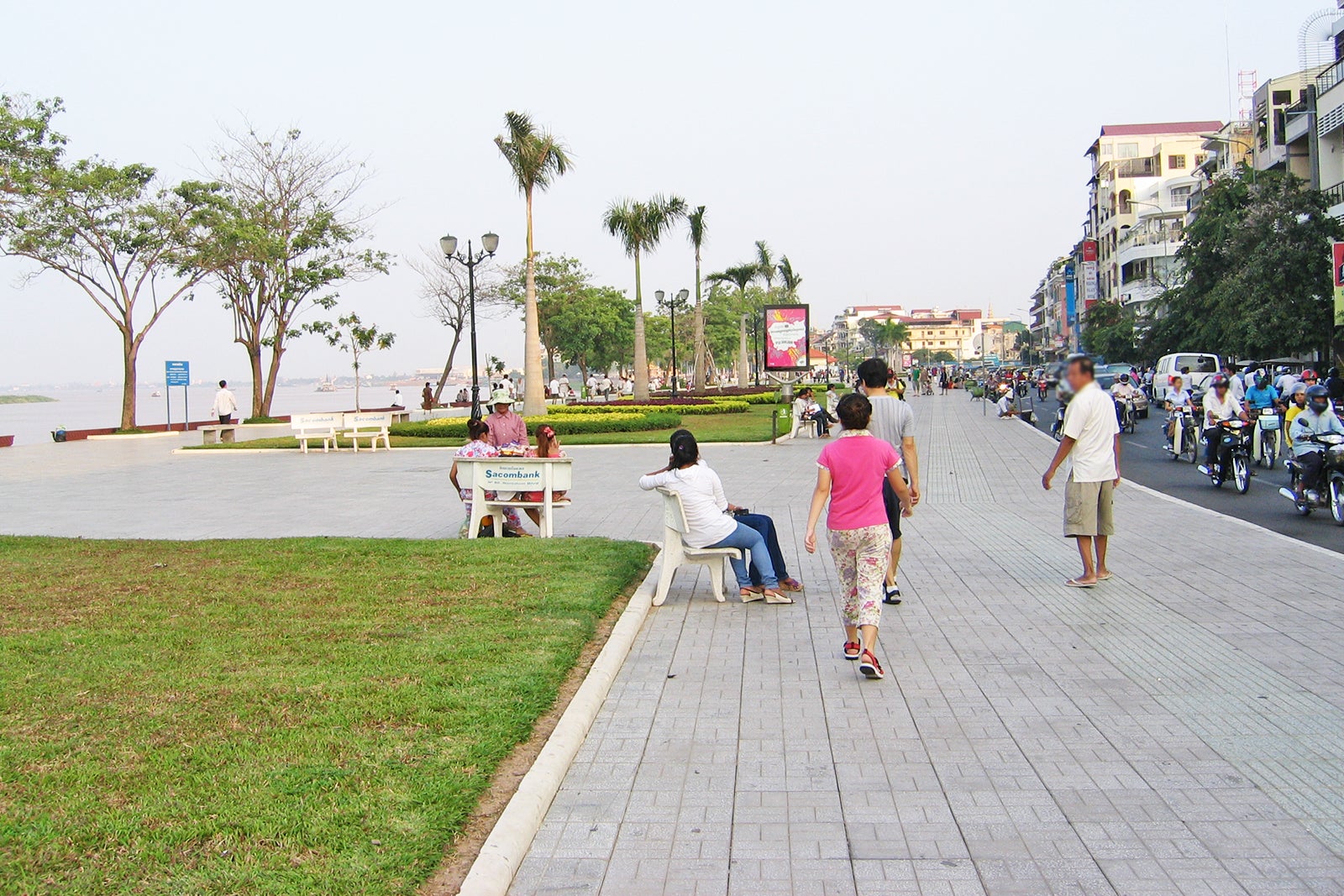 Sisowath Quay in Phnom Penh
Sisowath Quay is one of Phnom Penh's most bustling areas, with a row of boutiques, bars, cafes, restaurants and luxury hotels lining its length. The boulevard spans about 3 km long, at the intersection of the Tonle Sap and Mekong rivers.
Sisowath Quay's cool and relaxing atmosphere lets you enjoy a delightful getaway, and serves as a central meeting point of almost all roads that lead to the city's key attractions.
Location: Sisowath Quay, Phnom Penh, Cambodia
photo by Ken Marshall (CC BY 2.0) modified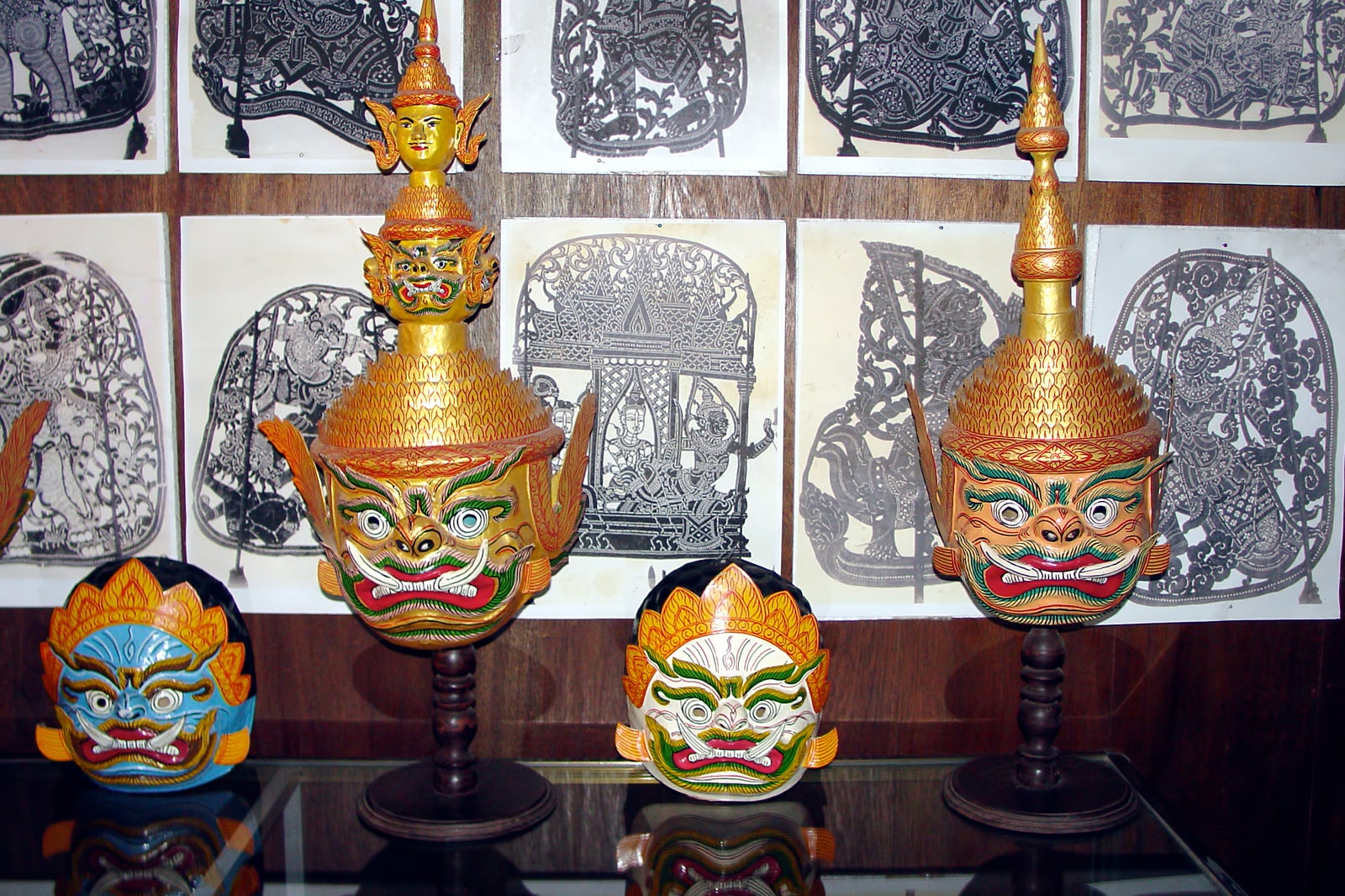 Sovannaphum Arts Association & Art Gallery
Phnom Penh is not as active as Siem Reap when it comes to Khmer performing arts. Even so, you can find some of the performing arts schools in the city are open to the public during the day, allowing you the opportunity to observe dancers in training.
Among these, a must-see is the Sovannaphum Arts Association & Art Gallery on 111 Street 360 (corner of Street 105). Started in 1994 by a group of students from the Royal University of Fine Arts in Phnom Penh, the association has a theatre where traditional cultural shows are staged every Friday and Saturday night at 7.30 pm.
Shows include shadow puppet theatre, classical Apsara dancing, and folk and mask dances. On sale at the gallery at the theatre are shadow puppets made from leather, musical instruments and more. Another fine theatre to visit is the Chatomuk Theatre at Sisowath Quay.
Location: 166 St 99, Phnom Penh 12307, Cambodia
Open: Daily from 8am to 9pm
Phone: +855 10 337 552
Couples
Families
Shoppers
Nightlife
photo by Michael Gunther (CC BY-SA 4.0) modified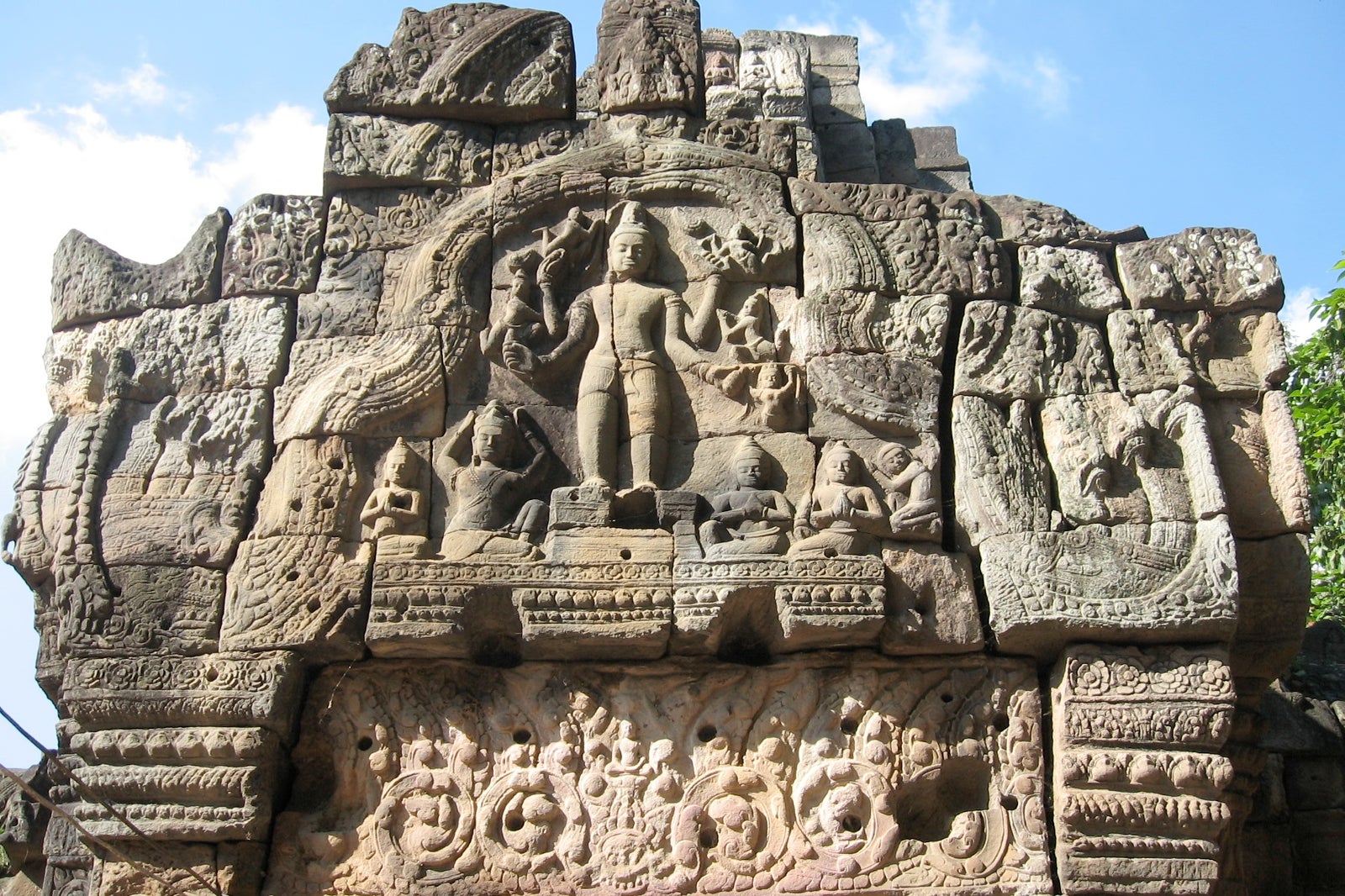 Ta Prohm Temple at Tonle Bati
Ta Phrom Temple at Tonle Bati dates back to the late 12th century, featuring well-preserved stone carvings and bas-reliefs of Hindu mythology – this temple is similar in style to Angkor Wat in Siem Reap. Accessible within an hour's drive from Phnom Penh City Centre in the Takeo Province, there's an entrance fee of US$3 to visit the temple, making it affordable and convenient option for travellers who are staying in the capital of Cambodia.
Other attractions in Tonle Bati include Yey Peo Temple (located 200 metres north of Ta Phrom Temple) and Tonle Bati Lake, a popular picnic spot among locals. Great for unwinding after visiting the temples, you can also rent huts and hammocks at relatively low prices.
Location: Tonle Bati, Cambodia
photo by Colin W (CC BY-SA 3.0) modified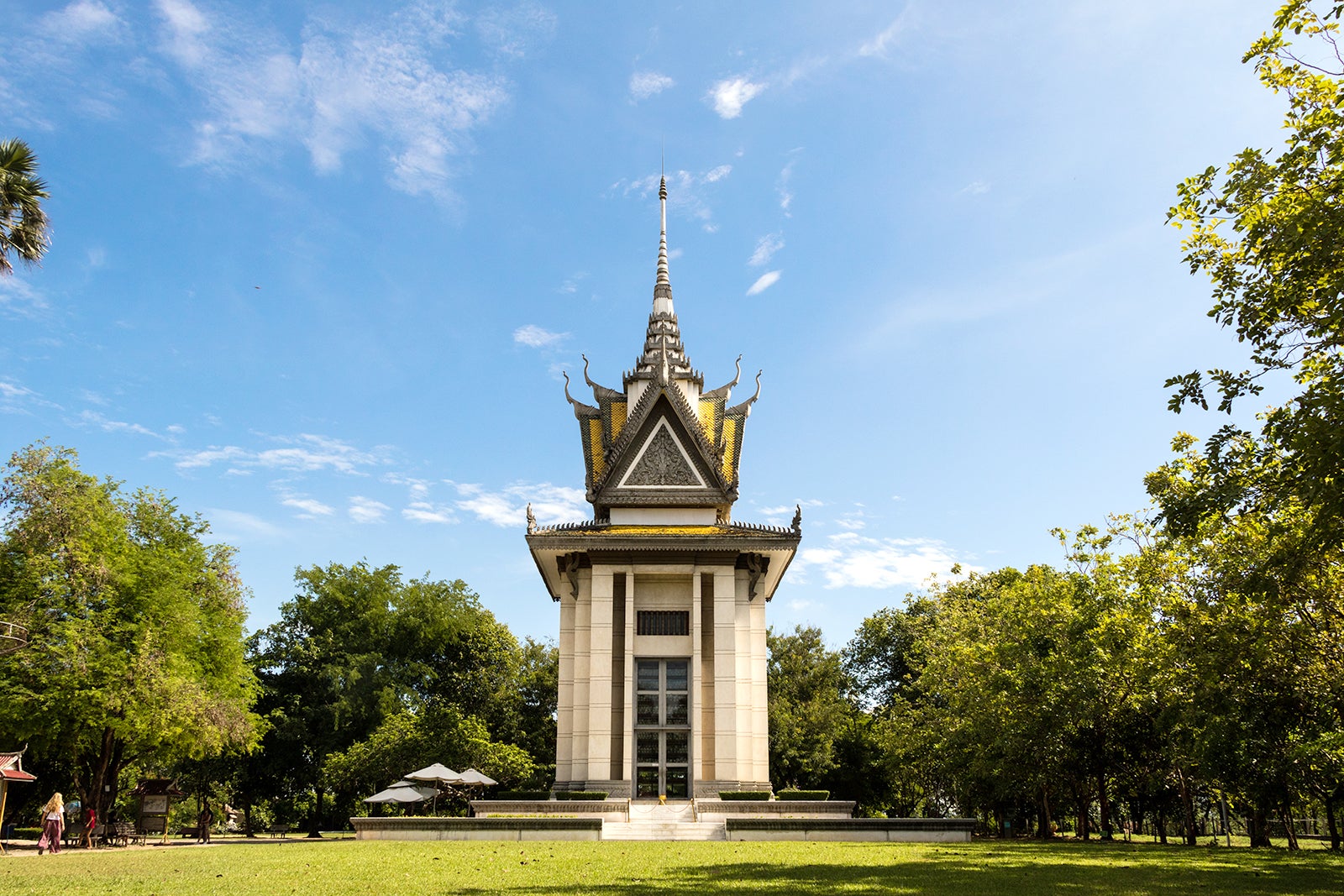 The Killing Fields, also known as Choeung Ek Memorial, is a bone-chilling reminder of Cambodia's tragic history. About 17 km south of Phnom Penh City, it is one of the many killing fields or execution and burial grounds used by the Khmer Rouge regime during its rule of the country from 1975 to 1979.
Mass graves were discovered after the Khmer Rouge fled the city, leading to the construction of a Buddhist memorial for over 15,000 victims in The Killing Fields. Half-day tours to this memorial and S-21 Prison feature informative audio guides in many languages as well as testimony from survivors and guards of the regime.
Location: Phnom Penh, Cambodia
Open: Daily from 7.30am to 5.30pm
Phone: +855 23 305 371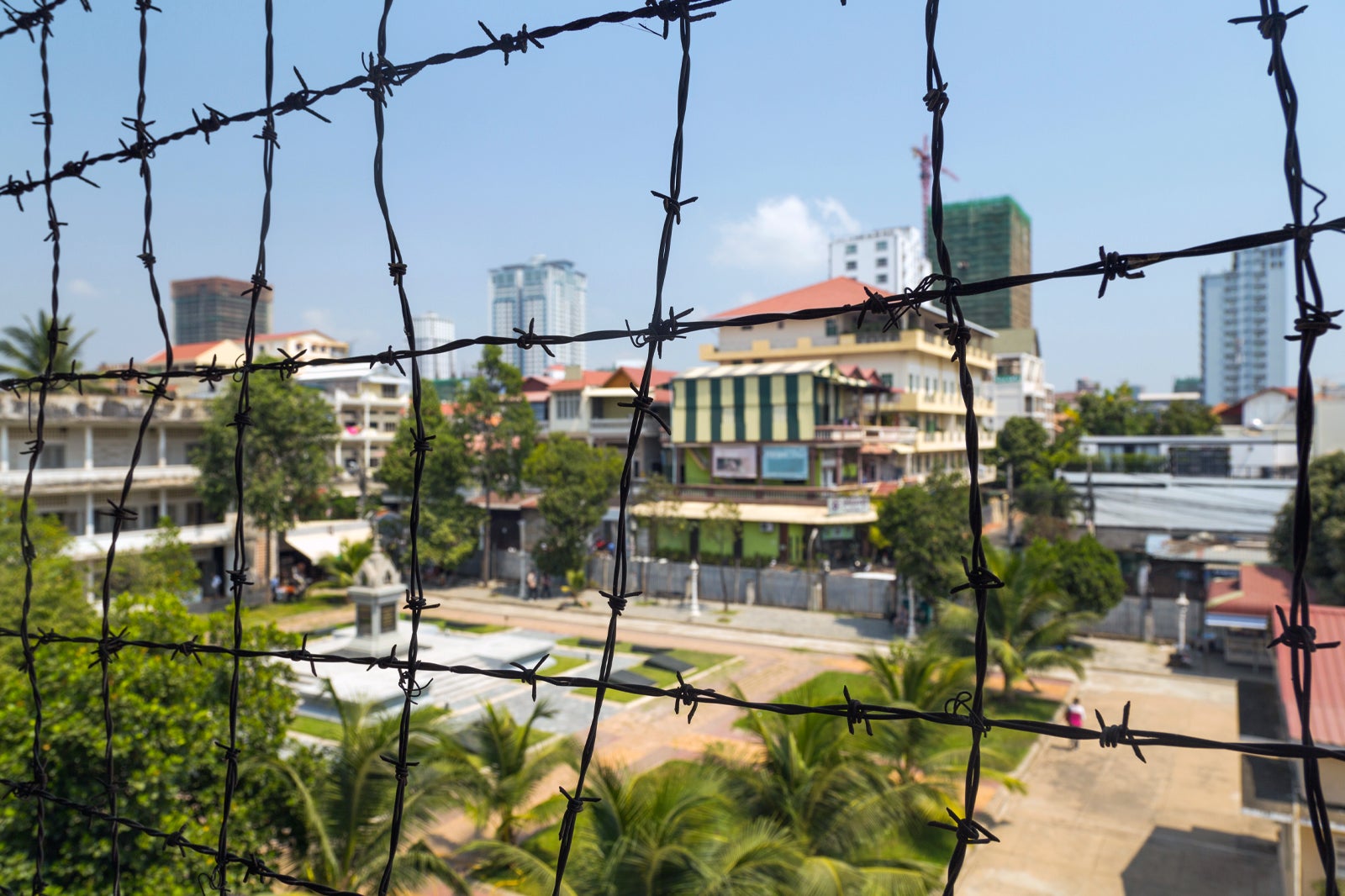 Tuol Sleng Genocide Museum (S-21 Prison)
Tuol Sleng Genocide Museum was formerly Tuol Svay Pray High School before it was turned into an interrogation, torture and execution centre by the Khmer Rouge regime. Also known as S-21 Prison, an estimated 17,000 Cambodians entered this notorious venue. Only 7 managed to survive until the end of the regime.
Most rooms have been left in the state they were found in January 1979, including classrooms divided into tiny cells. An essential stop while visiting Phnom Penh, Tuol Sleng Genocide Museum also displays 6,000 haunting portraits of its prisoners for travellers to understand the recent tragic Cambodian history. It's an intense experience touring the old prison and will no doubt give you plenty of food for thought.
Location: St 113, Phnom Penh, Cambodia
Open: Daily from 8am to 5pm
Phone: +855 23 665 5395
photo by Marcin Konsek (CC BY-SA 4.0) modified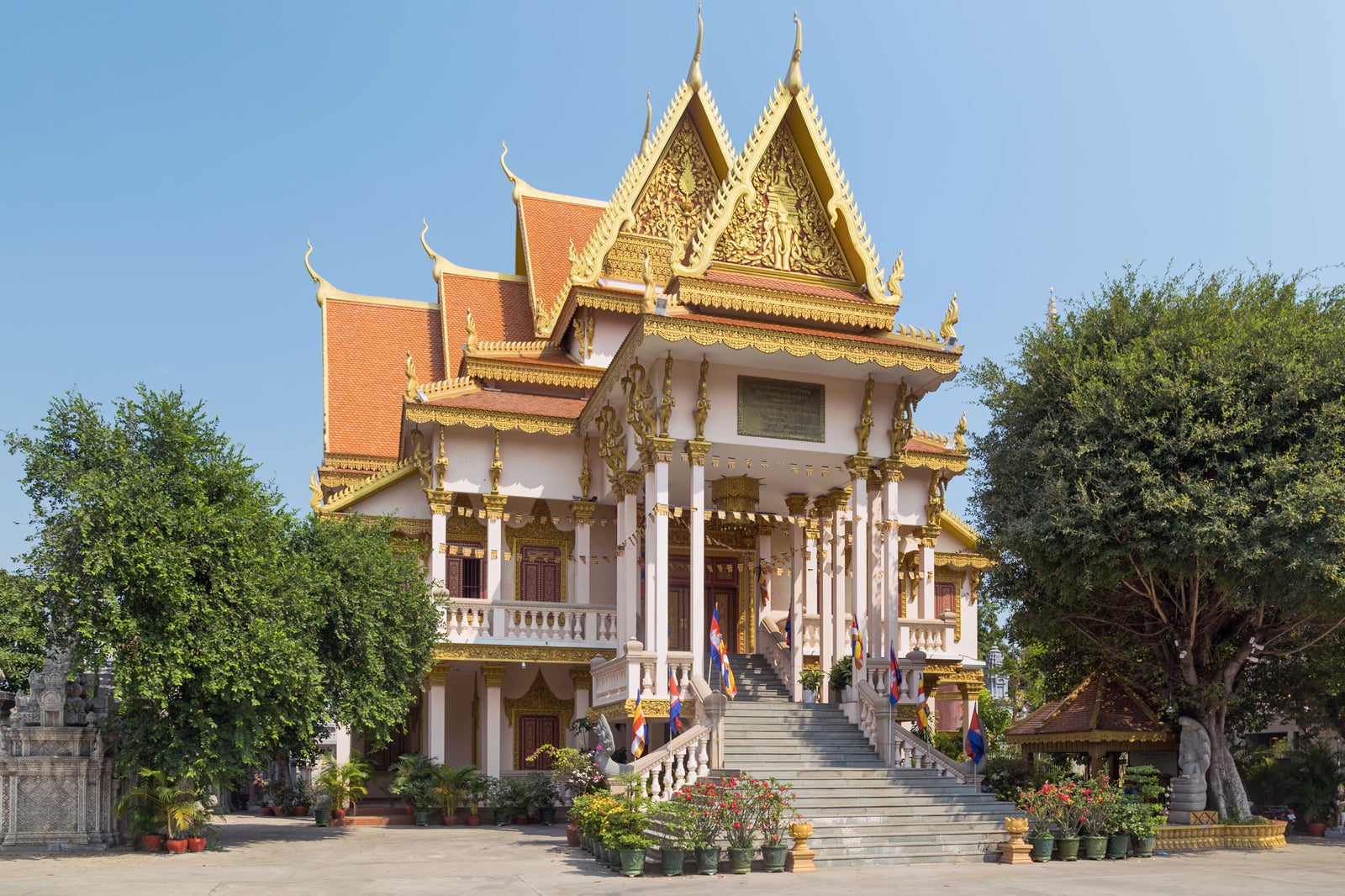 Wat Langka, nearby Phnom Penh's Independence Monument, is one of the 5 pagodas founded by Ponhea Yat in 1442. This colourful shrine was established as a library of Buddhist scriptures as well as a meeting place for Cambodian and Sri Lankan monks, but it was also used as a storehouse during the Khmer Rouge's regime.
Unlike most Buddhist temples in Cambodia, the stupas here are kept in a great condition and entrance to the temple is free of charge. Every Sunday at 8.30am, you can participate in Wat Langka's meditation sessions which are supervised by English-speaking monks.
Location: Street 282 (Samdach Louis Em), Phnom Penh, Cambodia
Open: Daily from 6am to 7pm
Couples
Families
History
Photo
Budget
photo by Marcin Konsek (CC BY-SA 4.0) modified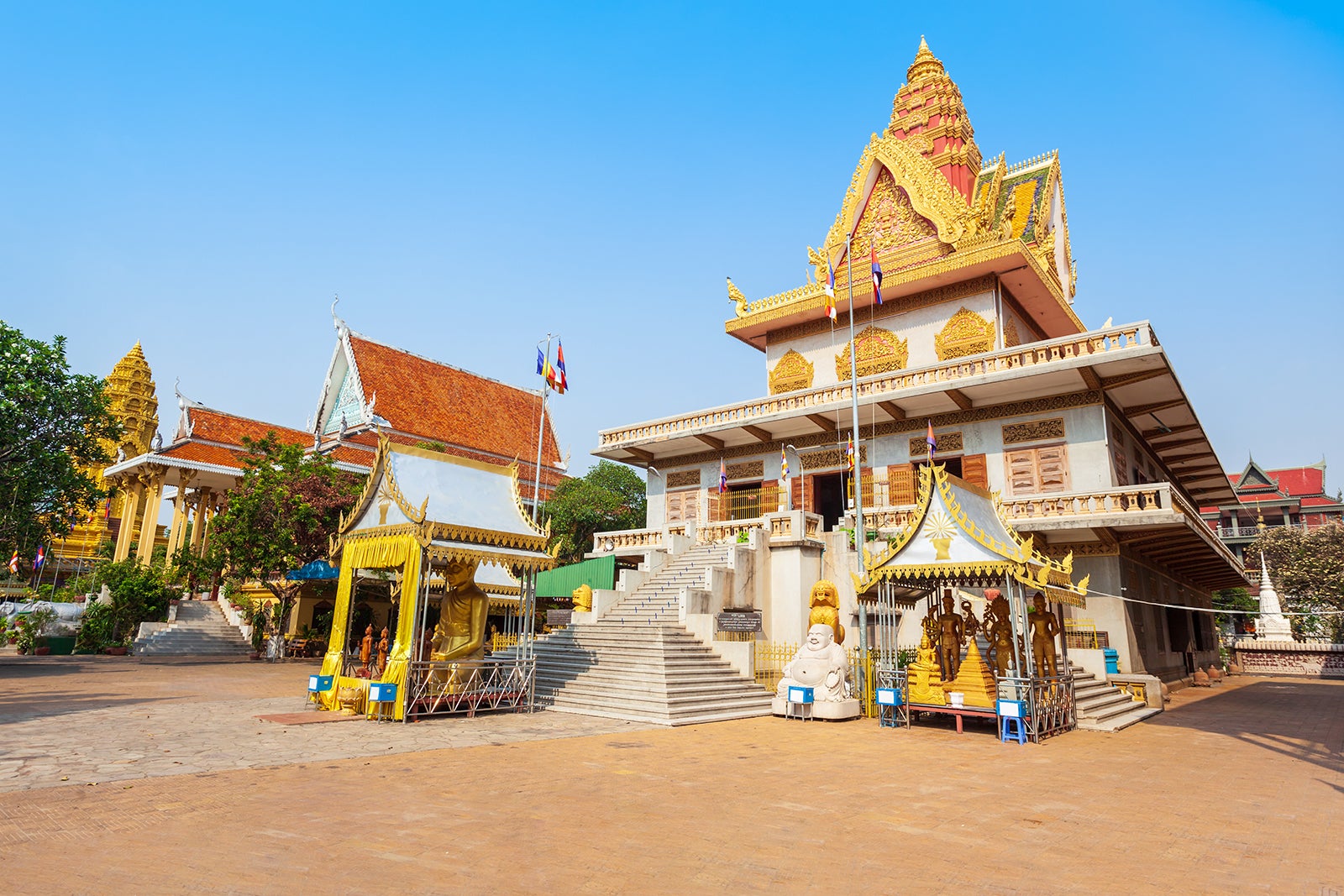 Wat Ounalom offers visitors an in-depth look into the spiritual teachings, philosophies and history of Buddhism in Cambodia. The most prominent and oldest of 5 pagodas in the country, Wat Ounalom is the centre of Cambodian Buddhism and serves as the abode of the Patriarch of the Mahanikai School of Buddhism.
Built in 1443 to enshrine an eyebrow hair (ounalom) of Lord Buddha, the shrine housed over 500 monks and the Buddhist Institute's library that held over 30,000 titles in its collection before they were wiped out by the Khmer Rouge regime. The displayed Buddha's eyebrow miraculously survived, making it the main draw among travellers from all over the world. A 10-minute walk from The Royal Palace, entrance to Wat Ounalom is free of charge.
Location: 172 Ly Yoat Lay Street, Phnom Penh, Cambodia
Open: Daily from 6am to 6pm
Phone: +855 12 890 010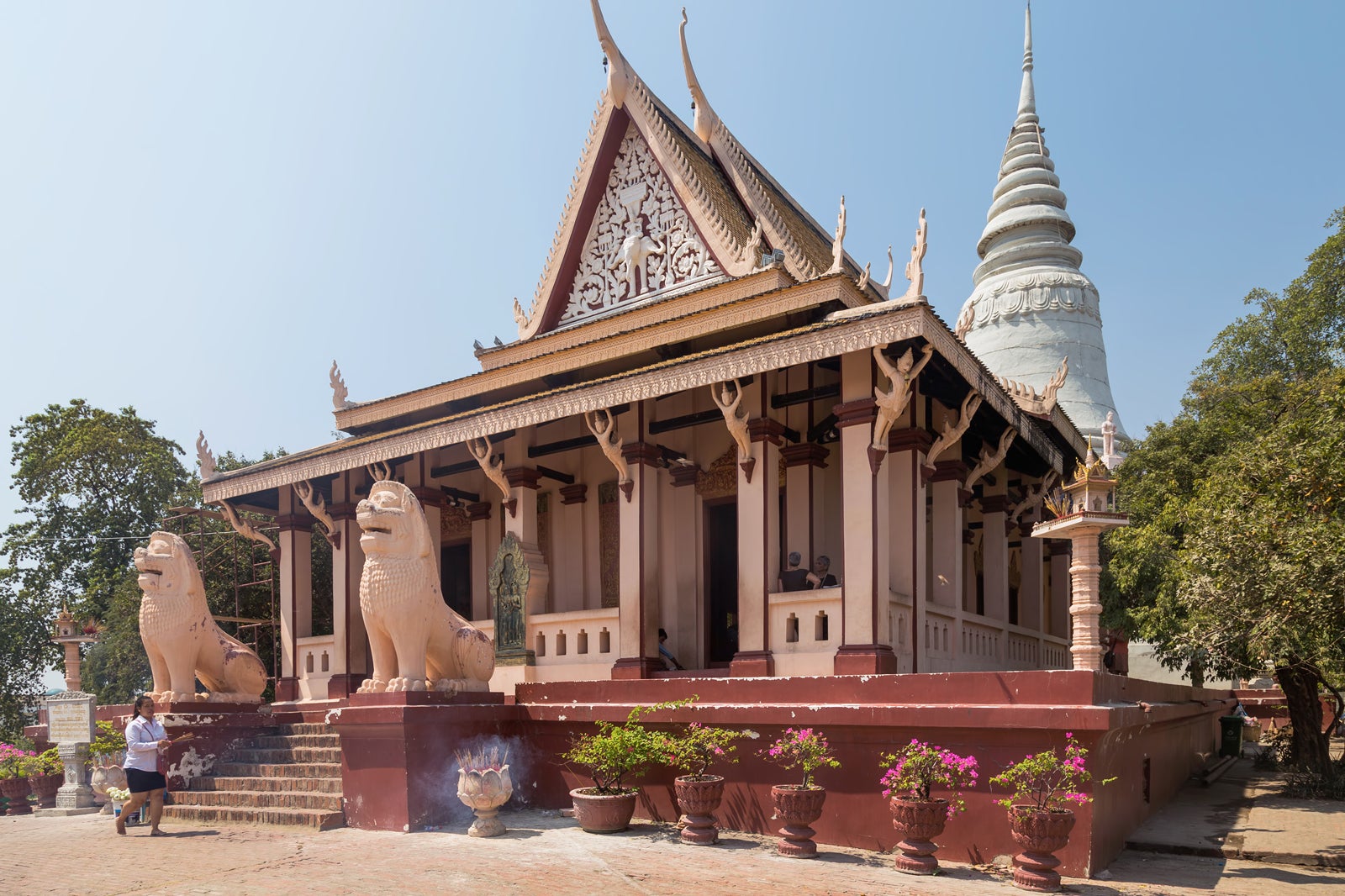 Wat Phnom is a temple that sits on a hill to the north of Phnom Penh. The temple was restored and reconstructed through several years, namely in 1434, 1806, 1894 and 1926.
Wat Phnom is a symbol of the Cambodian capital city and is regularly visited by local devotees who either come for prayers, bring small offerings, or participate in meditation.
Location: Phnom Penh, Cambodia
Couples
Families
History
Photo
Budget
photo by Marcin Konsek (CC BY-SA 4.0) modified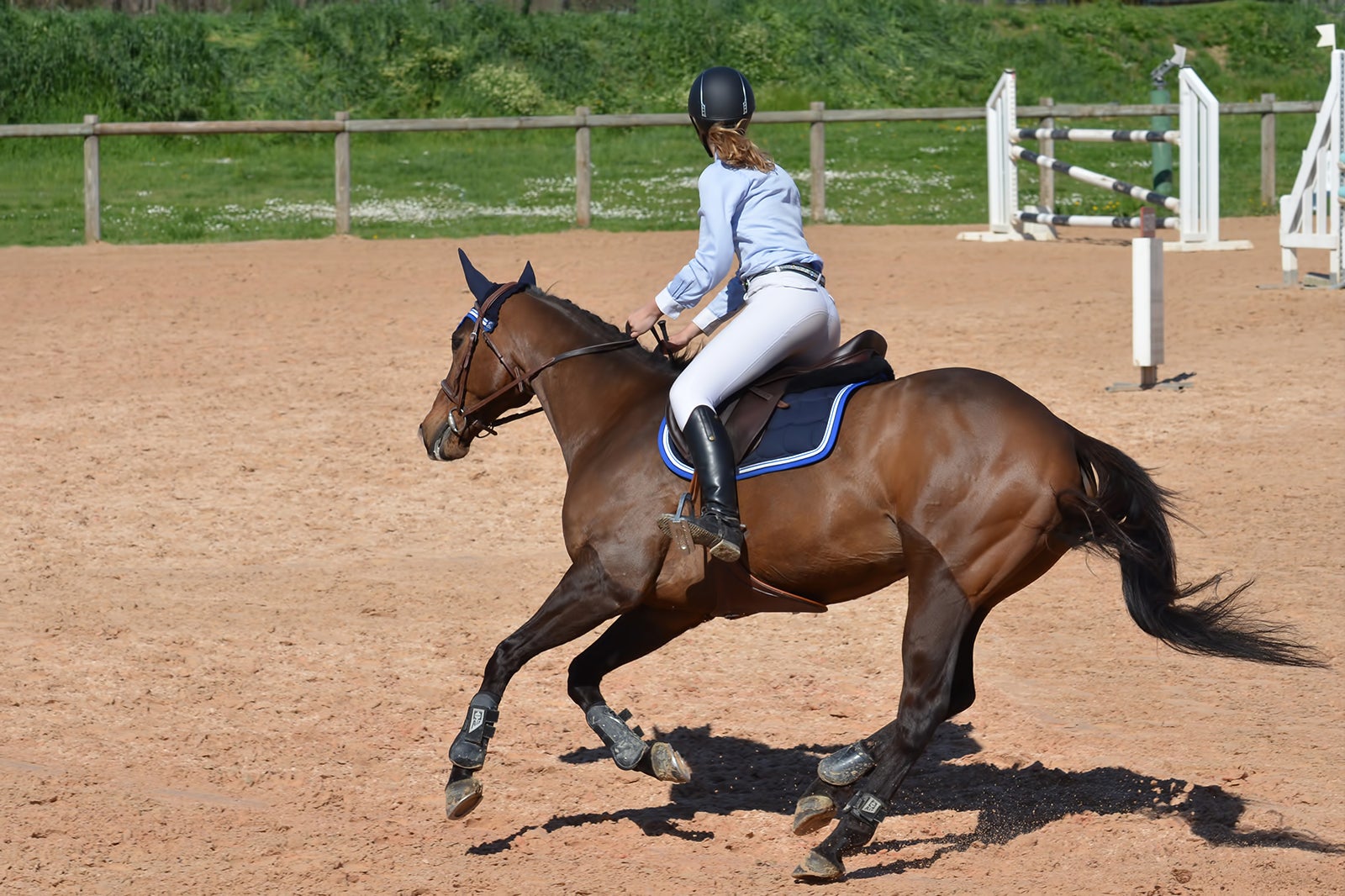 Cambodian Country Club Equestrian Center
pixelia
Cambodian Country Club Equestrian Center, which opened in 2003, is in the Northbridge International School. An international-standard riding school and club, it offers riding and riding lessons for adults and children of all abilities and all ages from 5 years old and up. The centre also stages showjumping events, exhibitions and a riding camp for kids.
Location: 2004 Street, Group 6, Sangkat Toeuk Thla, Khan Sen Sok, Phnom Penh 12101, Cambodia
Open: Daily from 8am to 6pm
Phone: +855 93 885 591
French Institute Cambodia
Institut Francais du Cambodge or French Institute Cambodia can be a great place to watch French films, apart from the several big-screen cinemas in town which mostly show films in the Khmer language. Head down to Street 184 for the Institute's French Cultural Center Cinema. This shows French films, most of them with English subtitles.
Location: 218 Keo Chea, Phnom Penh 12211, Cambodia
Open: Monday–Saturday from 8am to 9pm (closed on Sundays)
Phone: +855 23 985 611