10 Best Things to Do in Newcastle
What is Newcastle Most Famous For?
Newcastle is a lively sort of place, with a lot of variety available when it comes to finding things to see and do. The old city centre manages to blend modernity and heritage expertly, neither demolishing its glorious past nor desperately clinging to it. The result is some of the most beautiful streets in the UK, lined with shops, markets, galleries, theatres, pubs, clubs, and more.
Geordies (the people of Newcastle) are justifiably proud of their home. Many are fanatically loyal supporters of the local football team and the local ale. They're also notoriously tough and have quite a distinctive accent, which can be tricky to follow. They are an integral part of the experience of visiting Newcastle, though, as are the following things to see and do.
What are the best things to do in Newcastle?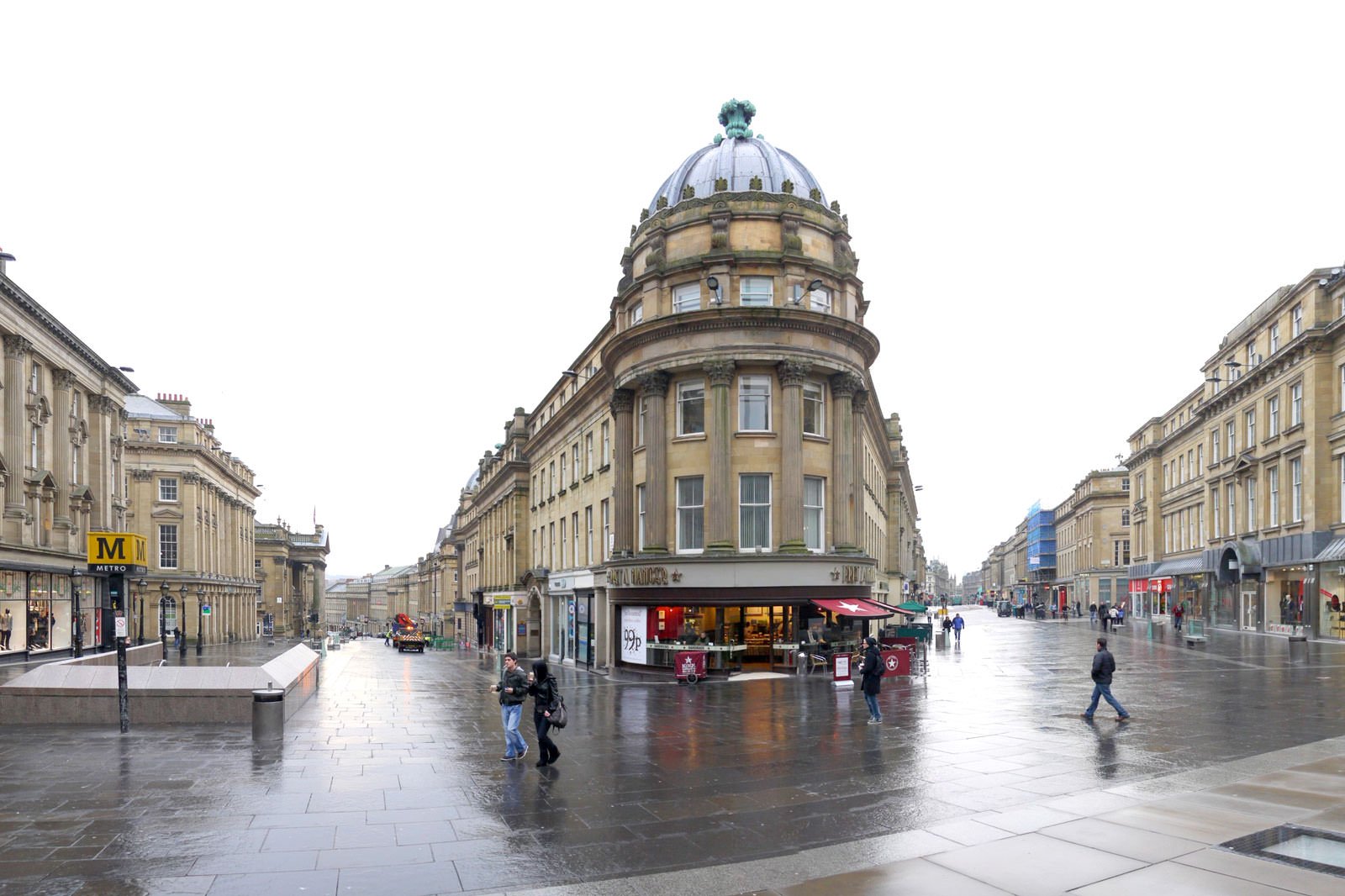 Start the day with a cup of Earl Grey under Grey's Monument
A great statue of a great man on a great street
Marking the middle of the city centre, Grey's Monument commemorates Charles Grey, 2nd Earl Grey – former British Prime Minister and the man Earl Grey tea is named after. You can toast the man whose government reformed Parliament and abolished slavery in the British Empire with a morning brew at one of the many cafés and tea shops immediately around the striking statue, which is next to the Monument metro station. After that, follow the Earl's view down Grey Street, which is considered one of the most beautiful in the UK.
Location: 150 Grainger St, Newcastle upon Tyne NE1 5AF, UK
photo by Andrew Curtis (CC BY-SA 2.0) modified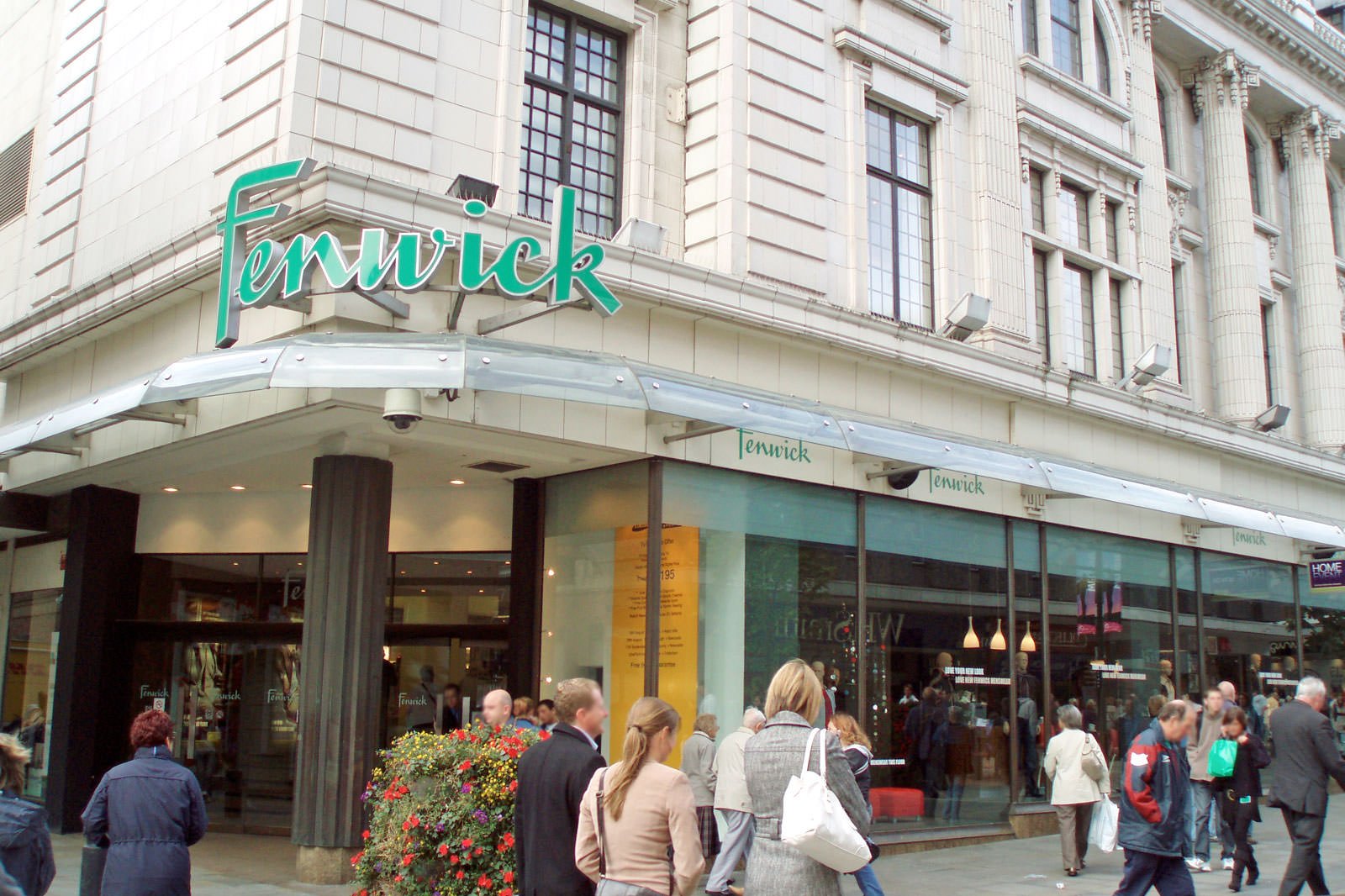 Shop at Fenwick's flagship store
High-end shopping in the heart of Newcastle
Fenwick is now quite a well-known name among Britain's top department stores, running in the same league as Debenhams, John Lewis, and Selfridges. The family-owned chain started right here in Newcastle, and their flagship store has been on Northumberland Street since it first opened its doors in 1882. Inside, you'll find high-end fashion, homeware and beauty products, as well as an impressive choice of eateries. This store now makes up a wing of the massive intu Eldon Garden Shopping Centre, which contains a total of about 150 stores.
Location: intu Eldon Square Shopping Centre, 39 Northumberland St, Newcastle upon Tyne NE1 7AS, UK
Open: Monday – Friday from 9am to 8pm, Saturdays from 9am to 7pm, Sundays from 11am to 5pm
Phone: +44 (0)191 232 5100
photo by Mankind 2k (CC BY 3.0) modified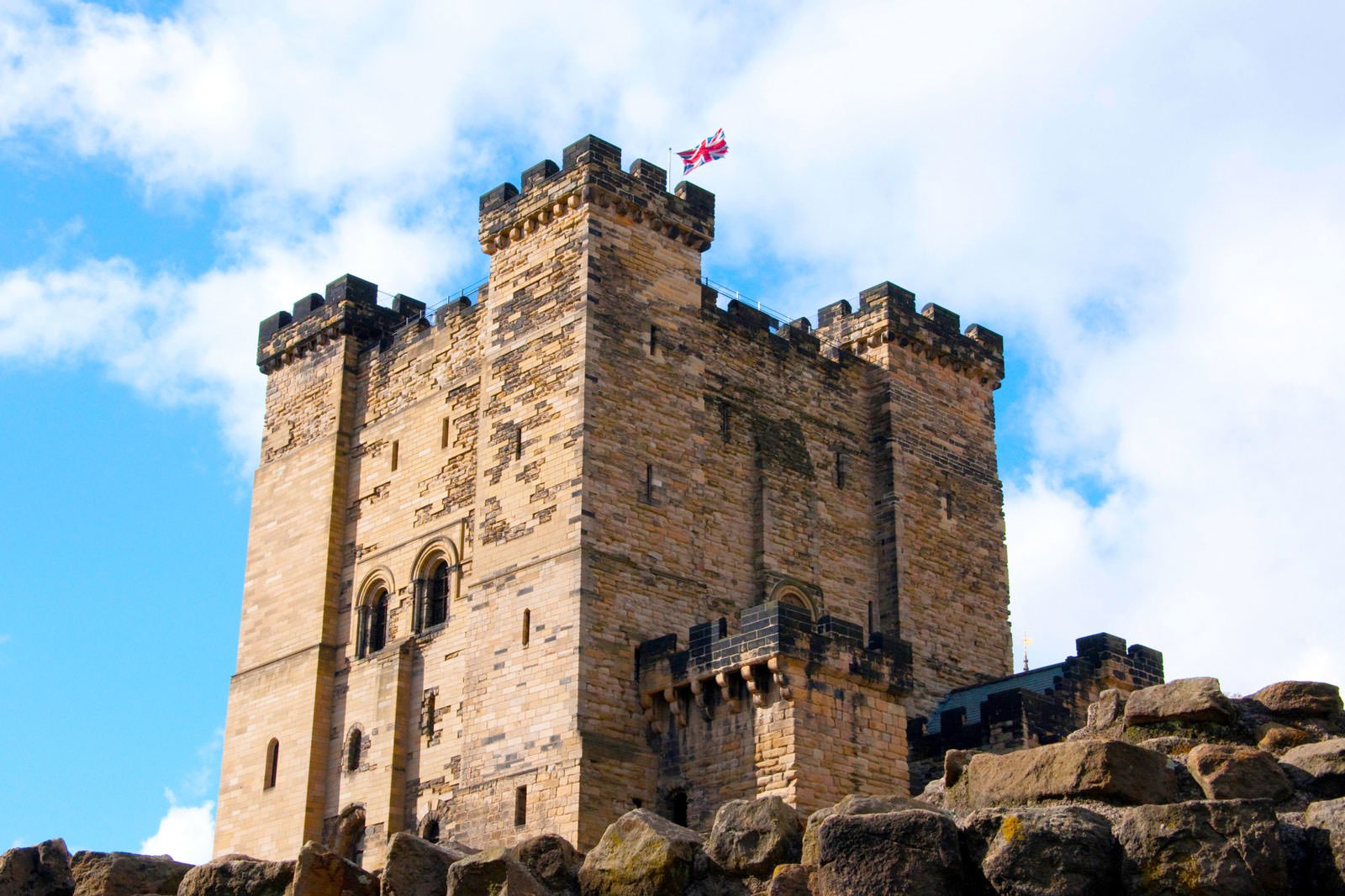 Must-See: Newcastle Castle
The building that gave the city its name
Newcastle gets its name from the fact that a new castle was built in AD 1080, on the site of a long-abandoned Roman fort. Improved and updated through the following centuries, it was a major frontline stronghold in the various medieval wars between England and Scotland, but last saw action during the English Civil War and the Siege of Newcastle in 1644. Still among the oldest buildings in the city, Newcastle Castle now hosts an excellent museum – which you can look around for about £7 per adult and £4 per child – as well as quite frequent special events.
Location: Castle Garth, Newcastle upon Tyne NE1 1RQ, UK
Open: Daily from 10am to 5pm
Phone: +44 (0)191 230 6300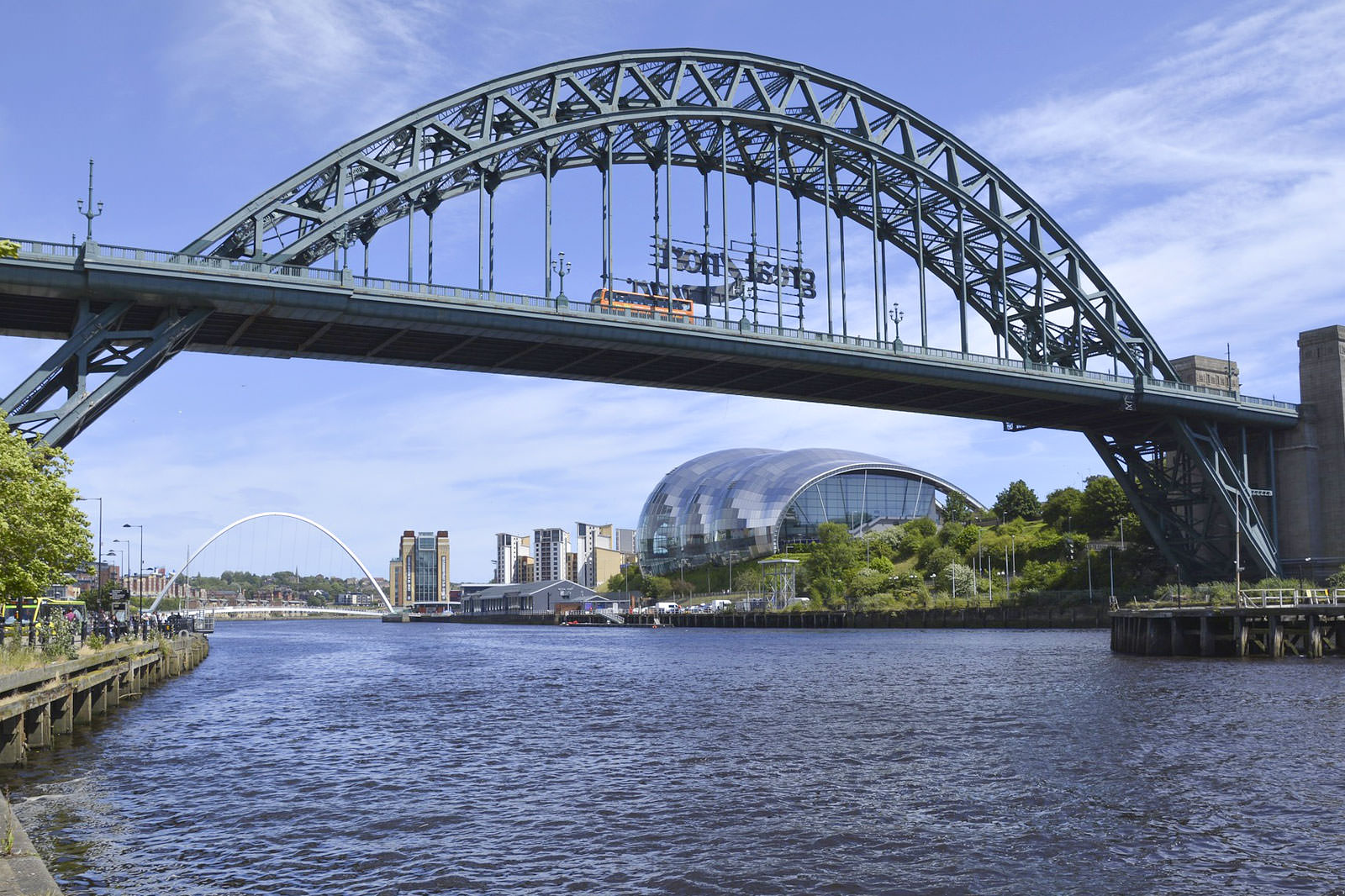 Cross some (or all) of the seven bridges
You can't miss the Tyne Bridge!
When you think Newcastle, an iconic image that comes to mind is its bridges. The Tyne Bridge, which looks a little like the Sydney Harbour Bridge in Australia, is especially famous. Altogether, there are seven crossings over the River Tyne within less than a mile, right in the middle of the city – 2 rail bridges, 3 road bridges, 1 which does both, and a footbridge. You get among the best views of the other 6 from the Gateshead Millennium Bridge, with the Tyne Bridge first in line. Take a look at the hotel options that are dotted around near Gateshead Bridge to experience these views for yourself.
Location: S Shore Rd, Gateshead NE1 3DU, UK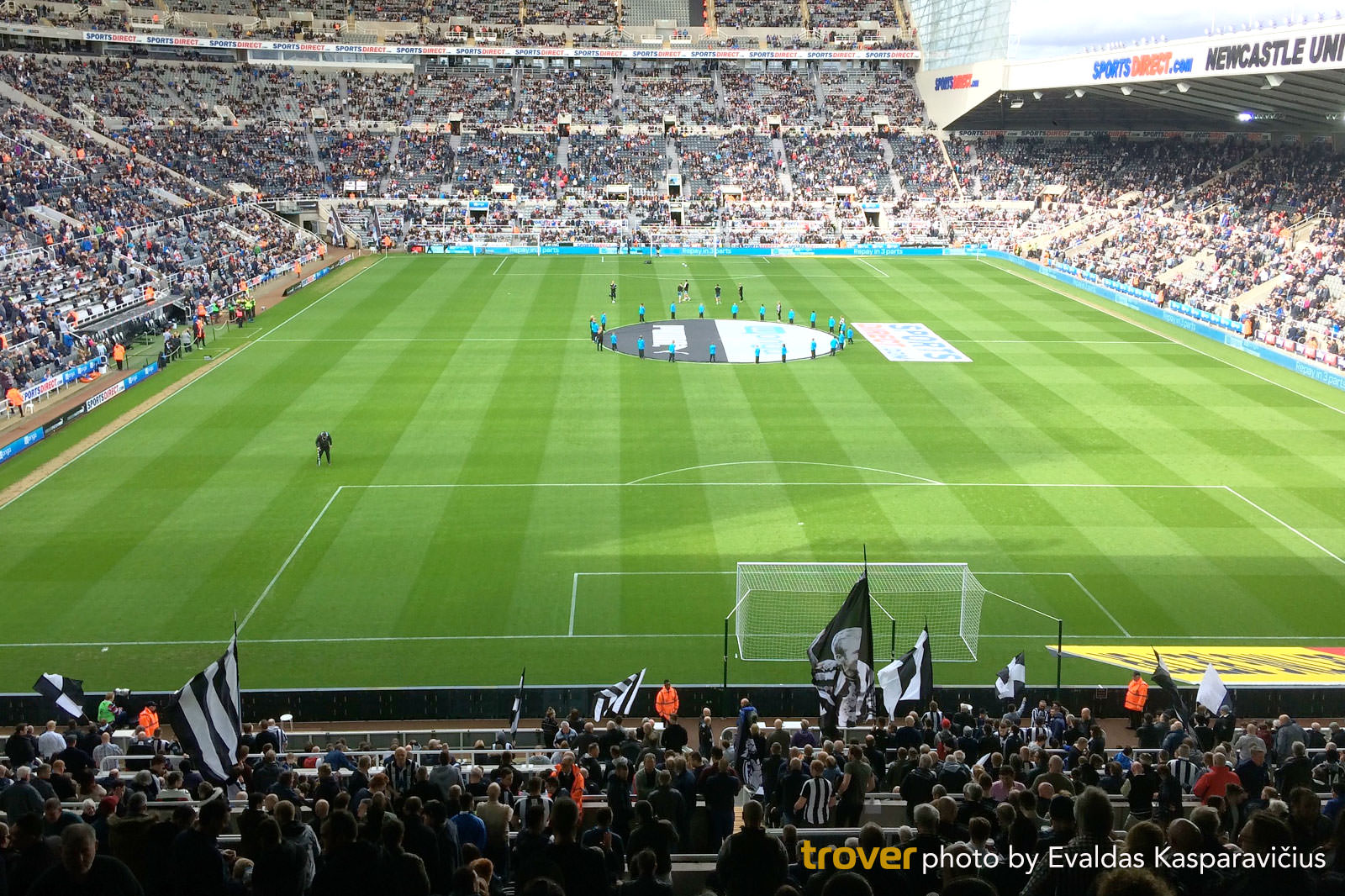 Watch a match at St. James' Park
Enjoy great views on the roof top tour
Football is practically a religion in Newcastle, and you can't help but notice the fans of the local team in the black-and-white-striped shirts. Newcastle United play their home games in one of the largest stadiums in the country. Match day brings an infectious electric atmosphere, and with it, a stampede of people, so pick a hotel conveniently located close to St. James' Park and avoid the busy public transport to get back home! There are big music concerts in the off-season and the stadium tour – especially the rooftop tour – is well worth checking out, too.
Location: Barrack Rd, Newcastle upon Tyne NE1 4ST, UK
Phone: +44 (0)844 372 1892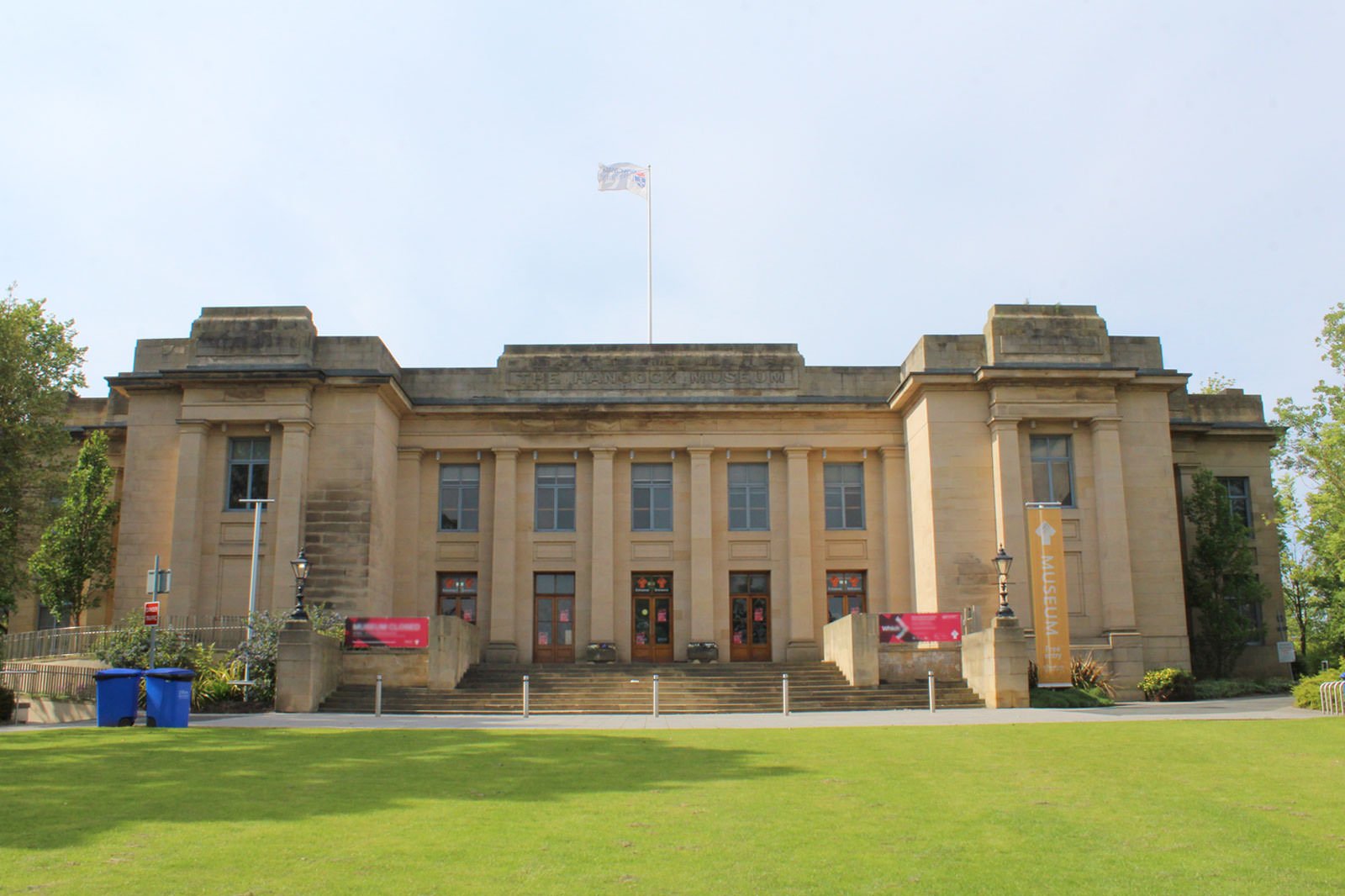 Must-See: Great North Museum: Hancock
Learn more about local history
The Great North Museum: Hancock is free to enter and well worth the visit. The collection is a little eclectic, ranging from the natural history of the Newcastle area to 2 mummies from Ancient Egypt and other artefacts from around the ancient world. A short walk from the Haymarket metro station, it's quite a family-friendly place, with plenty of organised activities. For some very special local history, check out the Hadrian's Wall collection as the famous Roman border once ran through Newcastle.
Location: Barras Bridge, Newcastle upon Tyne NE2 4PT, UK
Open: Daily from 10am to 6pm
Phone: +44 (0)191 208 6765
photo by Chabe01 (CC BY-SA 4.0) modified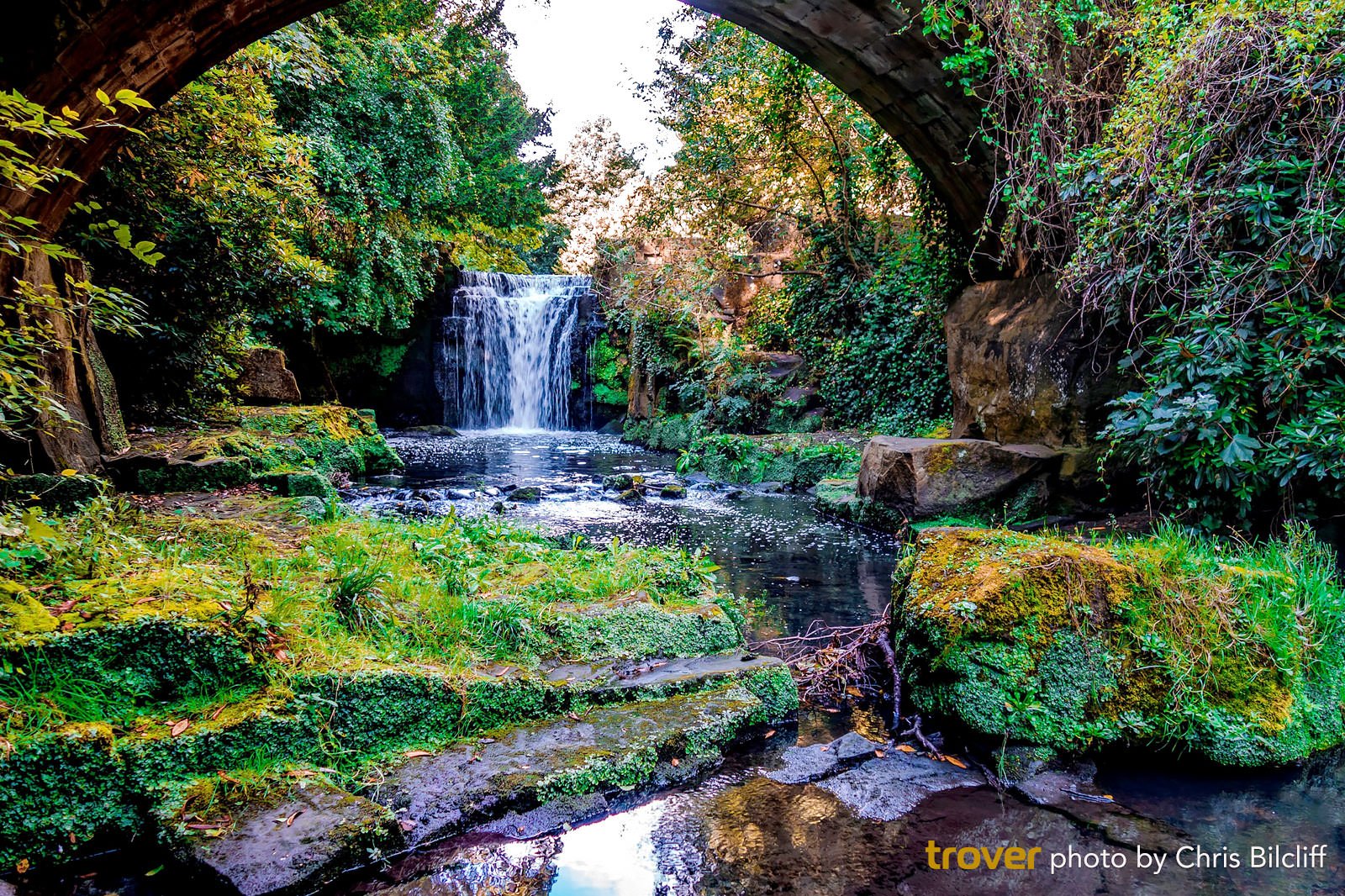 Relax in Jesmond
Find idyllic scenes in an up-and-coming area
The Jesmond area, just to the northeast of the city centre, is becoming increasingly popular as a place to relax. It's developing quite a good and varied dining scene, particularly along Osborne Road, and there are some pretty good pubs. The star attraction is Jesmond Dene – a very large wooded area along the eastern edge of the area. It follows the course of the Ouseburn River, which tumbles down a quaint collection of waterfalls by an old mill. It's an idyllic scene of relaxation, and just a 15-minute walk from the West Jesmond metro station.
Try pease pudding and a pint at Blackfriars Restaurant
Newcastle Brown Ale is a must-try
It's not actually brewed locally anymore, but Newcastle Brown Ale is the unmistakable icon of the city. Medium-strength and moderately bitter, it's a must-try while you're in the city and makes a great accompaniment to a hearty English meal at Blackfriars Restaurant. The award-winning restaurant is set in a 13th-century friary, giving it quite a unique look and atmosphere. Make sure you order the pease pudding, if you're looking for really local flavours. Also known as pease porridge, it's made of boiled peas and goes well with bacon or ham.
Location: Friars St, Newcastle upon Tyne NE1 4XN, UK
Open: Monday – Saturday from 12 noon to 2.30pm and from 5.30pm to late, Sundays from 12 noon to 4pm
Phone: +44 (0)191 261 5945
photo by michael kooiman (CC BY-SA 2.0) modified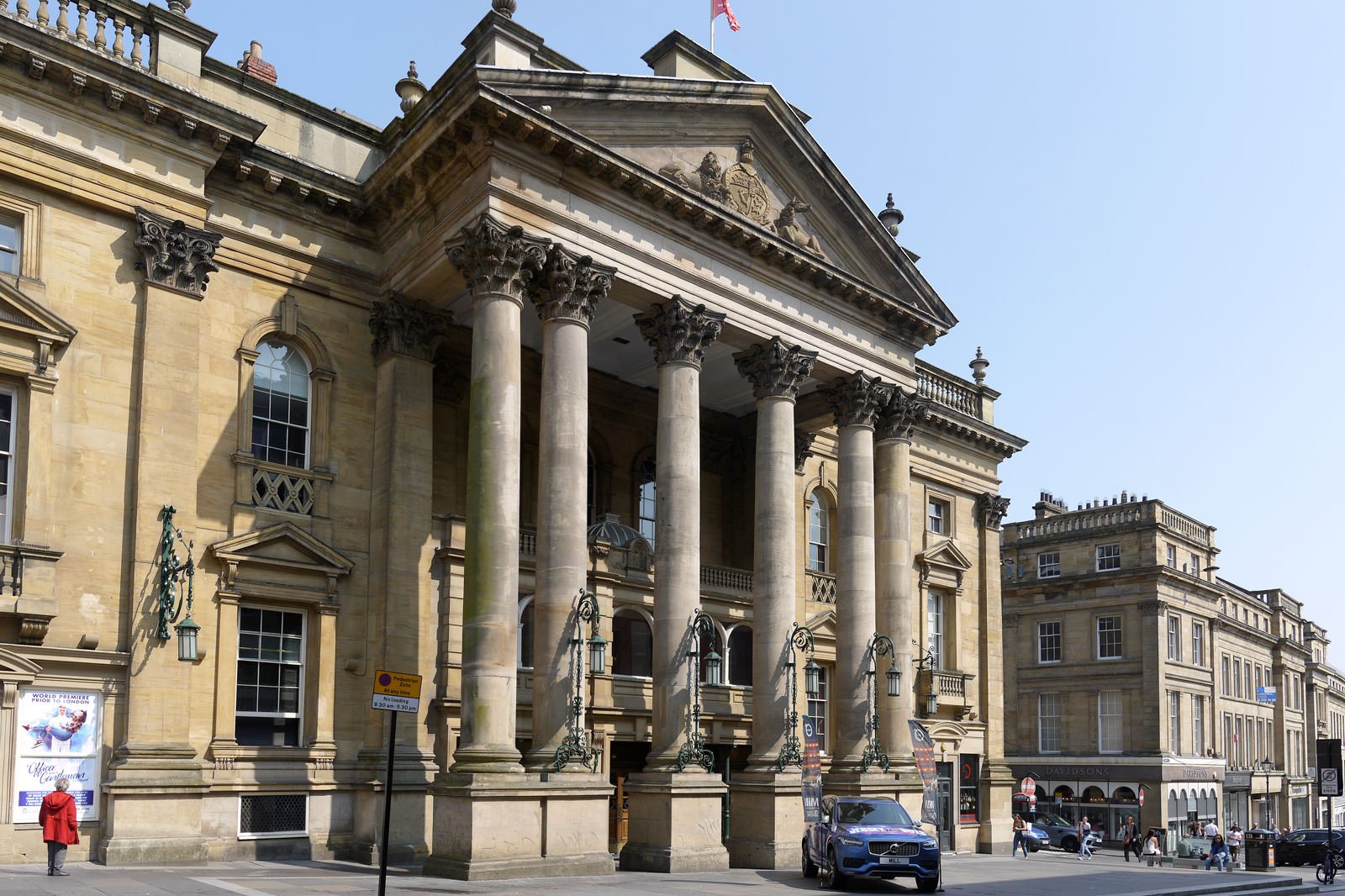 See a show at the Theatre Royal
A beautiful classical setting for excellent shows
Grade I listed theatres are quite a rarity in England, and Newcastle has 2 of them. Opened in 1837, the opulent Theatre Royal on Grey Street plays musicals, dramas, concerts, stand-up comedy and more. If you think the 6-columned entrance is impressive, wait until you see the main hall, with its gilded balconies and plush red seats by the hundreds. The beautiful classical building is ringed by restaurants and bars and is easily reached from Monument metro station.
Location: 100 Grey St, Newcastle upon Tyne NE1 6BR, UK
Phone: +44 (0)844 811 2121
photo by Christopher Down (CC BY 4.0) modified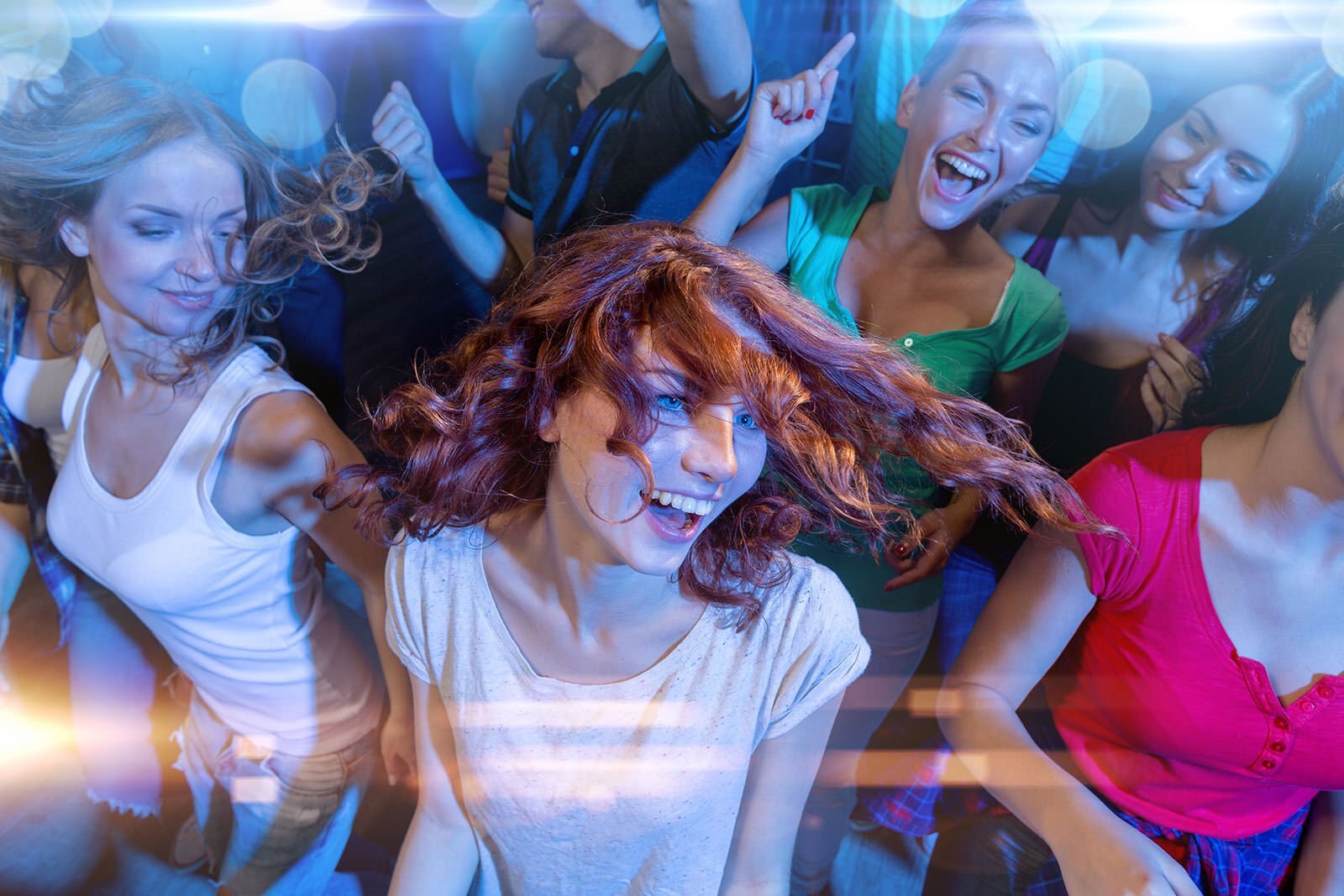 End the day partying around Bigg Market
Big-name DJs, first-class venues and great music
The bar and club scene in Newcastle is excellent, with plenty of venues to choose from around the city centre. The street named Bigg Market and those immediately around it offer an especially good selection and there's budget accommodation nearby for those late nights. Check out House of Smith on Collingwood Street for style and VIP treatment. Tup Tup Palace on St Nicholas' Street has a more bohemian theme with an Asian flair and is well worth checking out. Digital is a little further afield, on Newcastle's Times Square, but attracts the biggest and best DJs.