10 Best Beaches in France
Discover the Most Popular French Beaches
Selecting the best beaches in France is a tough task as the country hosts plenty of attractive sandy strands along its 3,427 km coastline. The list of beaches we came up with should hopefully please most of you, as we tried to present a wide range of beach types, from wild and secluded to popular and well equipped with facilities.
France literally has all it takes to offer you a memorable vacation with your toes in the sand. From the warm Mediterranean Sea shores to the tempered coastline along the Atlantic, embark with us on a journey around the coastlines of France and discover its most beautiful beaches.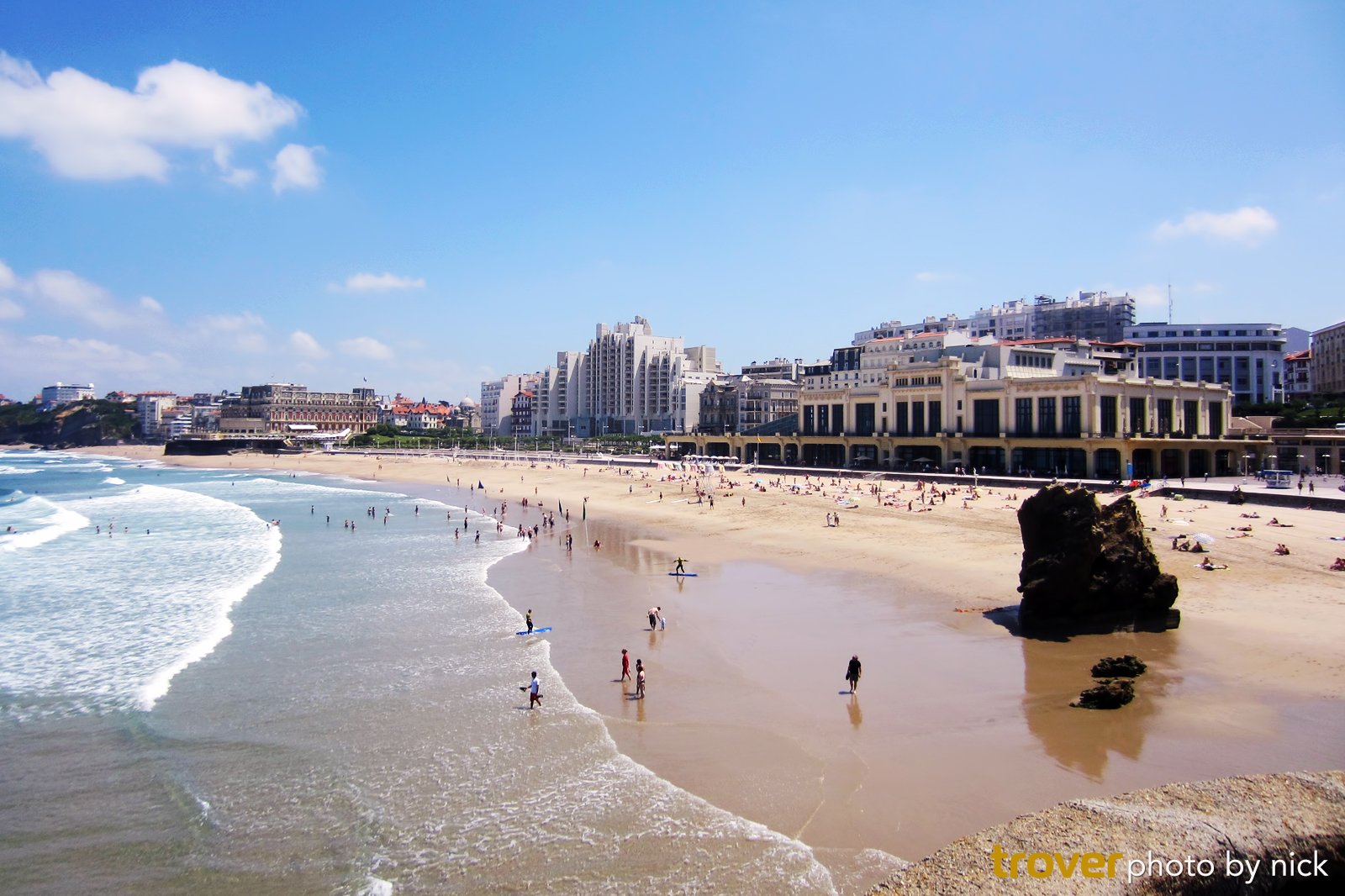 The Big Beach in Biarritz
A beautiful beach with plenty of facilities on the Atlantic Coast
La Grande Plage (the Big Beach) is one of the most famous beaches in Biarritz. Close to the town centre, it runs between Casino Barrière and the upscale Hôtel du Palais for about 500 metres. Biarritz's Big Beach is divided between swimming areas and surfing zones. It has all the facilities required to spend a fun lazy day on the sand: beach clubs and surf schools line the promenade, striped beach tents and parasols are available for rent, and there's a host of bars and restaurants nearby.
Location: in the Bay of Biscay on the southwest coast of France
Families
Photo
Budget
Adventure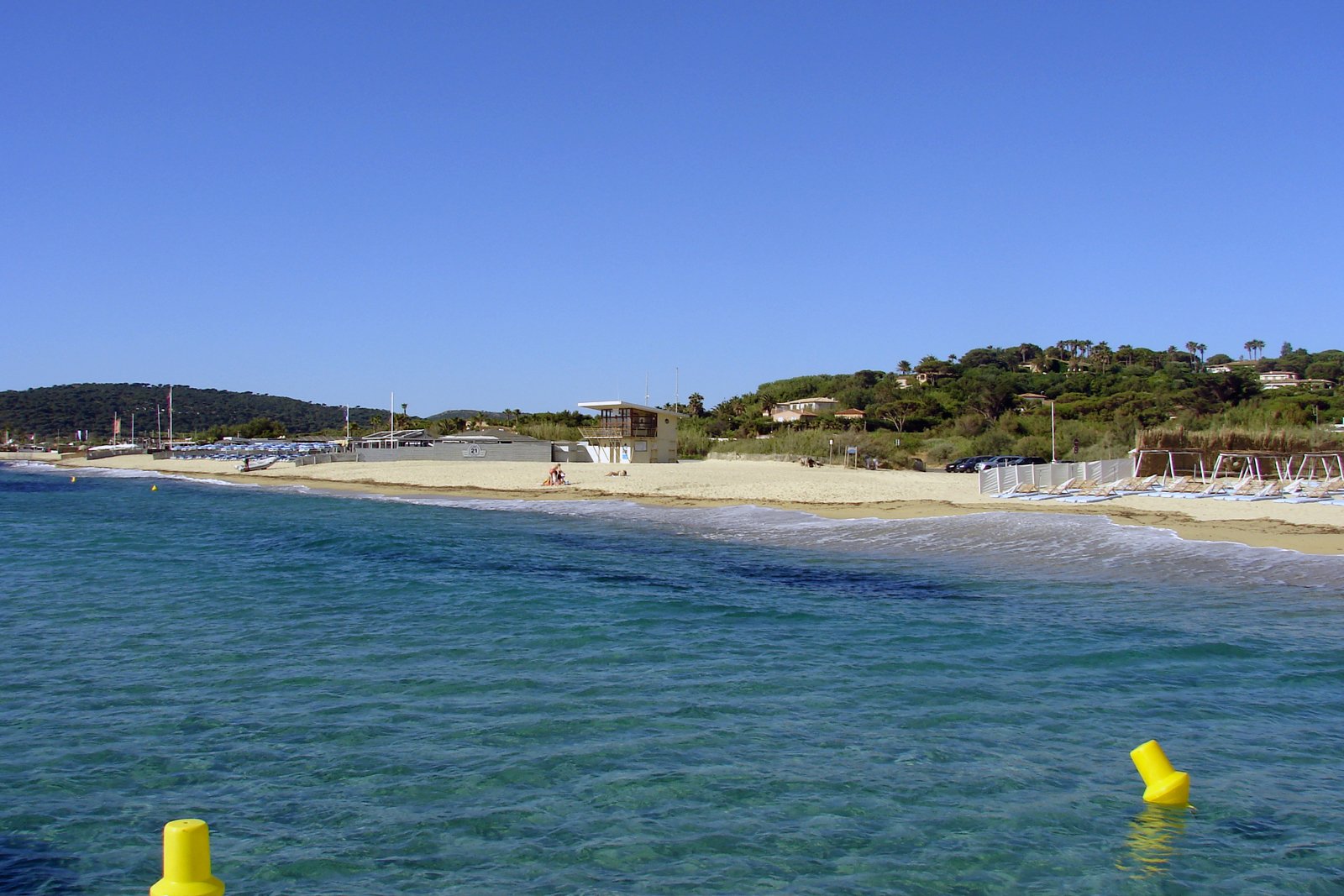 Pampelonne beach near Saint-Tropez
A glamorous beach on the French Riviera
Pampelonne Beach geographically belongs to the village of Ramatuelle, but it's closely associated to Saint-Tropez, one of the most glamourous resort towns on the French Riviera. Stretching between the Cap du Pinet and the Pointe de la Bonne Terrasse, Pampelonne Beach is almost 4-kilometre-long. Large and spacious, the beach is divided by sections, each of them features a parking lot and is named after the main beach club or restaurant on site. Note that Tahiti zone, to the north of the beach, is a nudist section.
Location: 6 km south of Saint-Tropez on the French Riviera
Prado Beaches in Marseille
Popular seaside park in France's second city
The Prado Beaches are part of a seaside park located between the Roucas Nautic Center and the Pointe Rouge Old Port in the south of Marseille. Covering an area of over 40 hectares, mostly reclaimed from the sea, Prado seaside park features 7 sand-and-shingle beaches protected from the swell by breakwaters. The park is public and features a great choice of activities including a skate park, a climbing wall, first-aid posts on each beach and plenty of refreshment stands and restaurants. In terms of accommodation, many hotels are available near the Prado Beach and its surrounding parks.
Location: Between the Roucas Nautic Center and the Pointe Rouge Old Port in the south of Marseille on the Mediterranean coast
Couples
Families
Photo
Budget
Adventure
photo by Ximonic (CC BY-SA 3.0) modified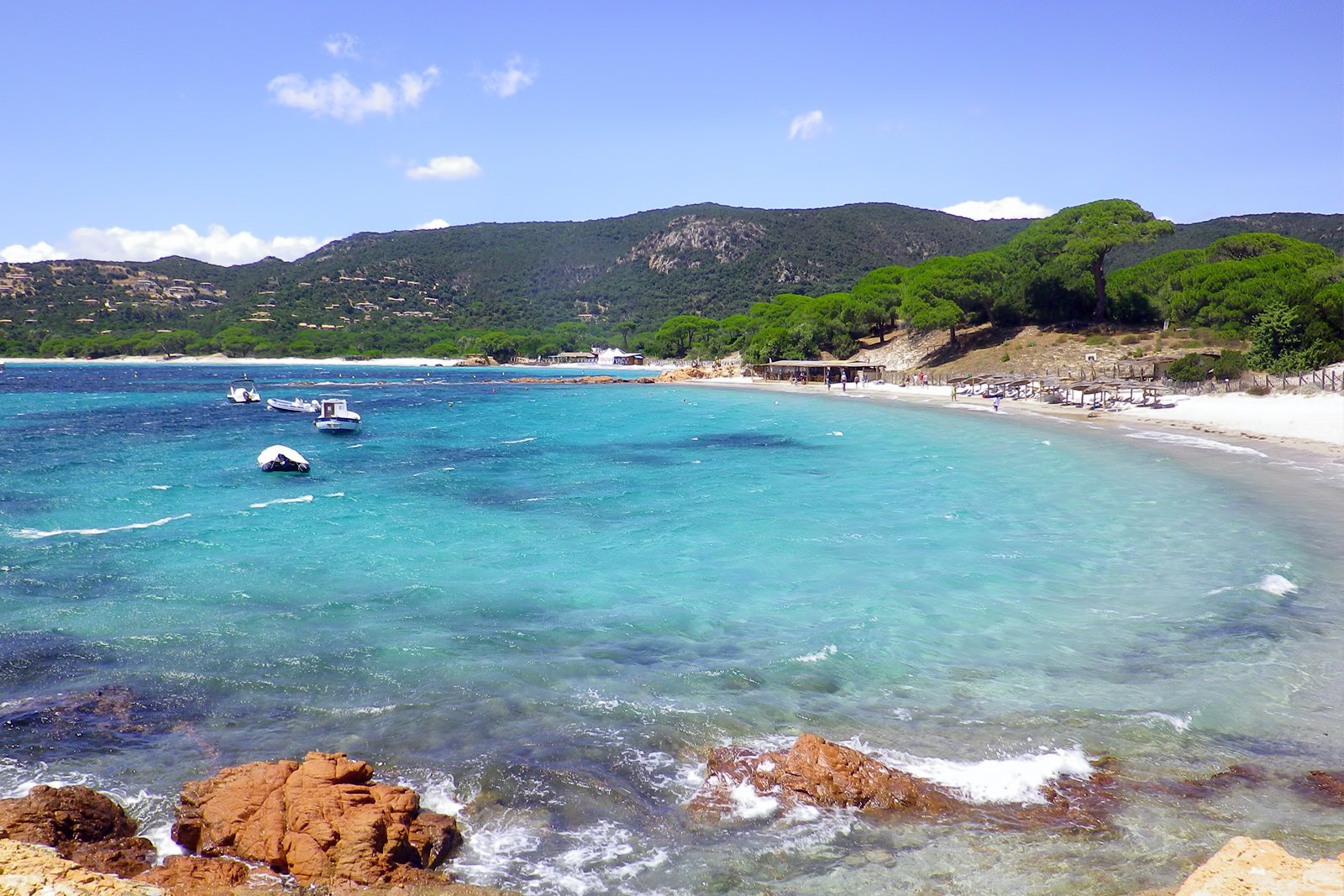 Palombaggia Beach in Porto Vecchio
A picturesque Mediterranean beach on the southeast coast of Corsica
Located 12 km south of Porto Vecchio on the southeastern coast of Corsica Island, Palombaggia Beach is a picturesque 2-kilometre-long strip of sand famed for its crystal-clear waters and umbrella-shaped pines. Bars and restaurants, sun loungers and parasols as well as water activities such as jet-skiing, scuba diving, windsurfing and pedal boats are at hand. Snorkelling is also great at both rocky ends of the beach. A large car park is available just north of the beach, and you can enjoy cool strolls to the tip of the Acciaju Cape which marks the eastern end of the beach.
Location: 12 km south of Porto Vecchio on the southeastern coast of Corsica Island
Couples
Families
Photo
Budget
photo by Freddy DENEUX (CC BY-SA 3.0) modified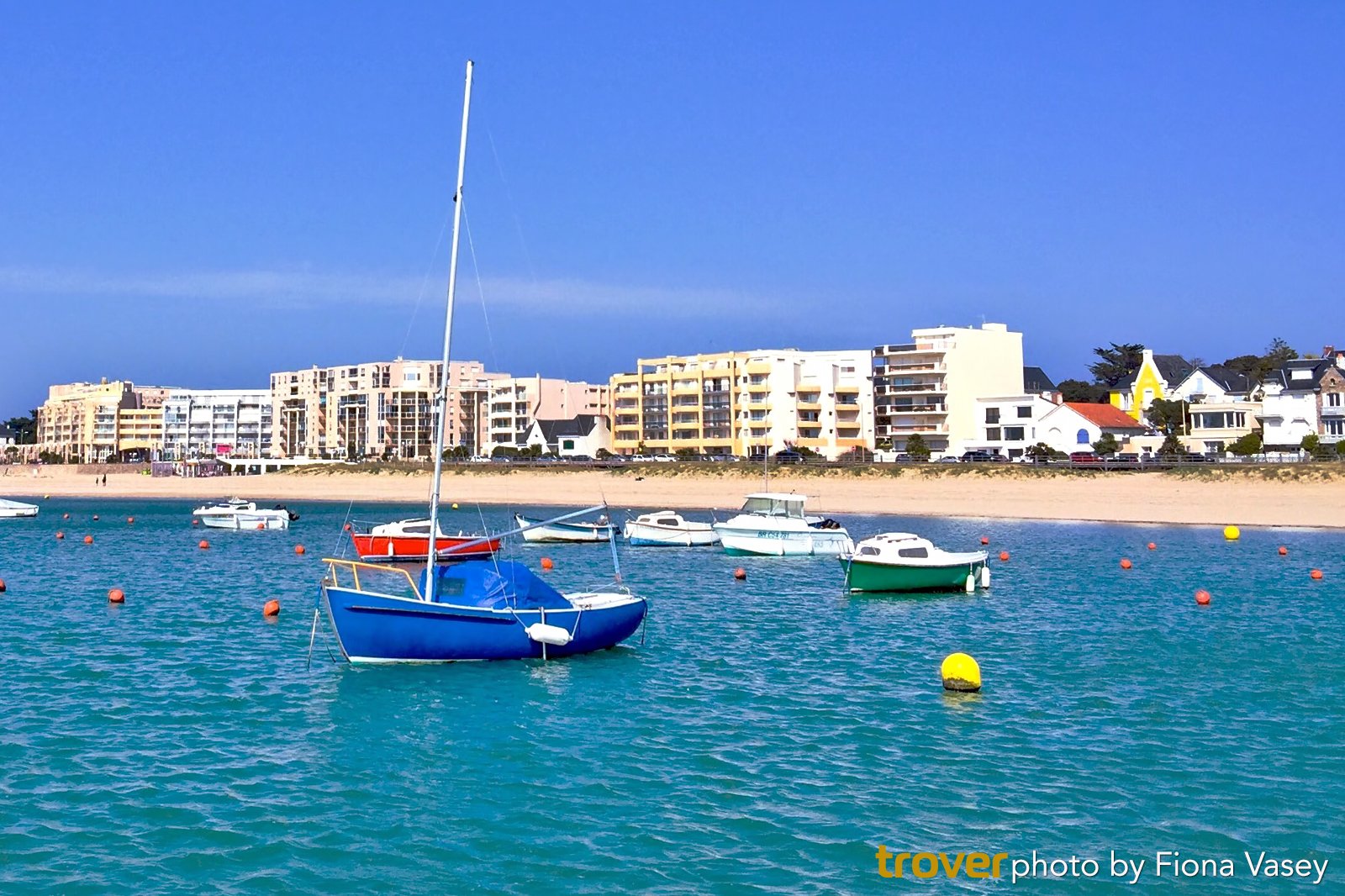 La Baule Beach in La Baule-Escoublac
Laze in the sun on one of the longest beaches in Europe
Located in Loire Atlantique in south Brittany, La Baule-Escoublac is a famous resort town teeming with prestige hotels, stylish vintage villas, and fancy casinos. Running almost 9 km between Pornichet and Le Pouliguen, La Baule hosts one of the longest beaches in Europe. La Baule Beach is wide and bordered by a promenade that offers a cool place to stroll and jog. Beach clubs, restaurants, sailing schools and children playgrounds dot the beach which also features public toilets.
Location: in south Brittany, 15 km west of Saint Nazaire on the west coast of France
Couples
Families
Photo
Adventure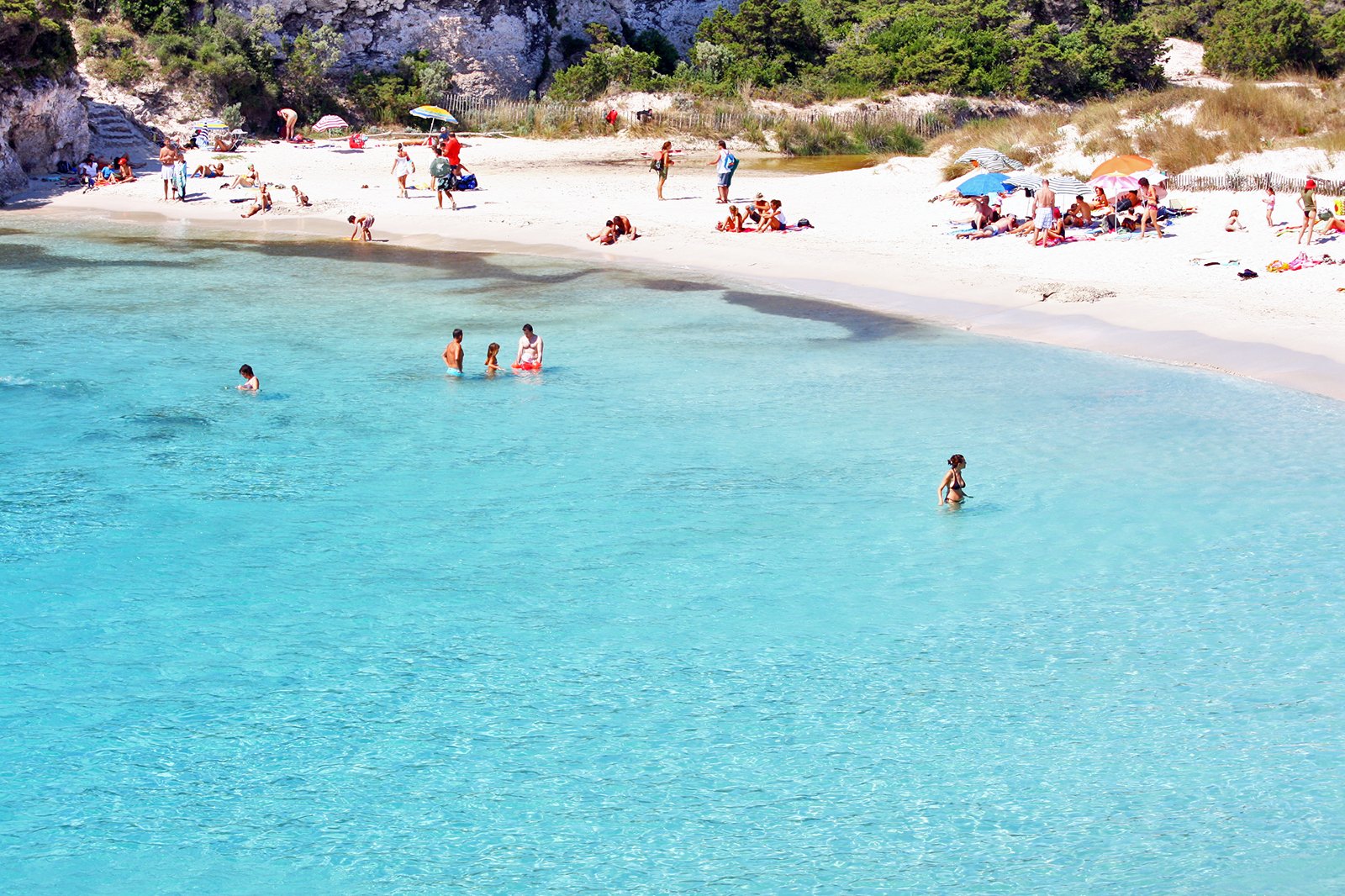 Petit Sperone Beach
Take a break at one of the loveliest 'secret beaches' in Corsica
Get away from it all at Petit Sperone Beach. Located in the scrubland, toward the southeastern tip of Corsica, this roughly 100-metre-long beach is one of the most picturesque strips of sand on the island. It has white powdery sand and turquoise waters. We know it sounds like a cliché, but Petit Sperone looks like a Caribbean beach. You have to walk for 1 km on a rocky trail along Piantarella Beach to enjoy it all. Getting there is a bit demanding, but it's definitely worth the effort as the beach is stunning. For a bite to eat, you'll find a few bars and restaurants near the parking lot.
Location: 5 km southeast of Bonifacio on the southeastern coast of Corsica Island
Couples
Families
Photo
Budget
photo by andrea castelli (CC BY 2.0) modified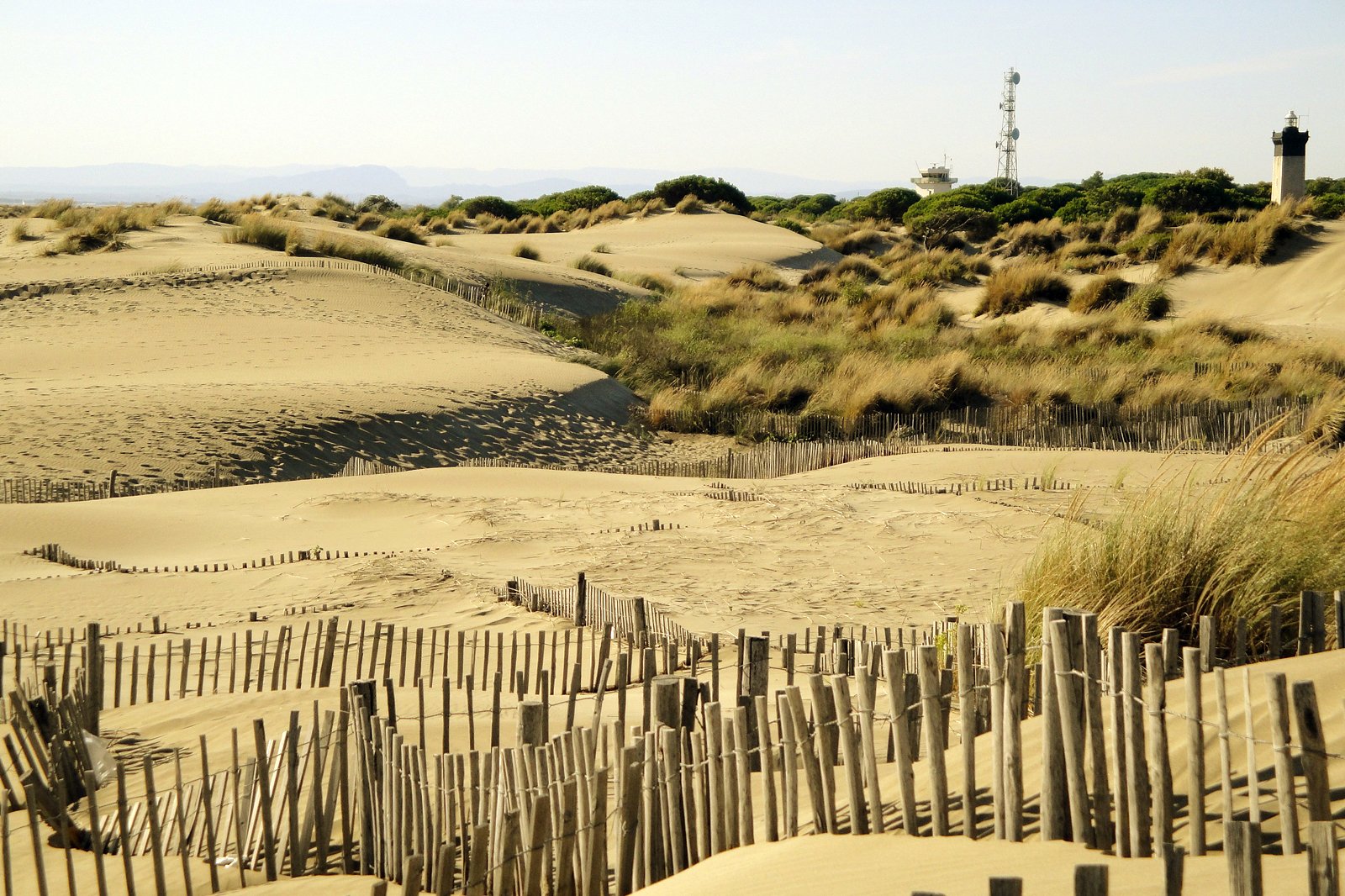 L'Espiguette Beach in Montpellier
Break free on a wild, unspoilt beach
Located just south of Grau-du-Roi, 40 km southeast of Montpellier, l'Espiguette Beach is an unspoilt patch of sand that stretches for 3 km along the Mediterranean Sea. Backed by dunes and scrubland, l'Espiguette feels like you're in the middle of nowhere. Its large size helps the secluded feel, and it's a perfect spot for long meditative strolls. As for facilities, you'll find a pleasant restaurant named Le Petit Mazet on the road that leads to the beach, and one beach restaurant named l'Oyat-Plage near the Baronnet car park. There's also snack-carts that go up and down the beach. Wild and off the beaten track, l'Espiguette is the perfect beach to break free.
Location: in Le Grau-du-Roi, a 40-km-drive southeast of Montpellier on the Mediterranean coast of France
Couples
Families
Photo
Budget
photo by Gonedelyon (CC BY-SA 3.0) modified
Saint-Guirec Beach in Ploumanac'h
Quaint beach on the pink granite coast in Brittany
Saint-Guirec Beach is a splendid cove located just north of the village port of Ploumanac'h in Brittany. Framed by large pink granite boulders and flanked on one side by the majestic Castel Beau Site, a castle-like hotel, the least we can say about Saint-Guirec Beach is that it's picturesque. Just adjacent to the village, you can find a good range of lunch options nearby. In summer, a kid's club permits you to leave your children in safe hands while you take a stroll along the coastal path that leads to the Men Ruz lighthouse and further.
Location: 10 km north of Lannion in Ploumanac'h, Perros-Guirrec, Brittany
Couples
Families
Photo
Budget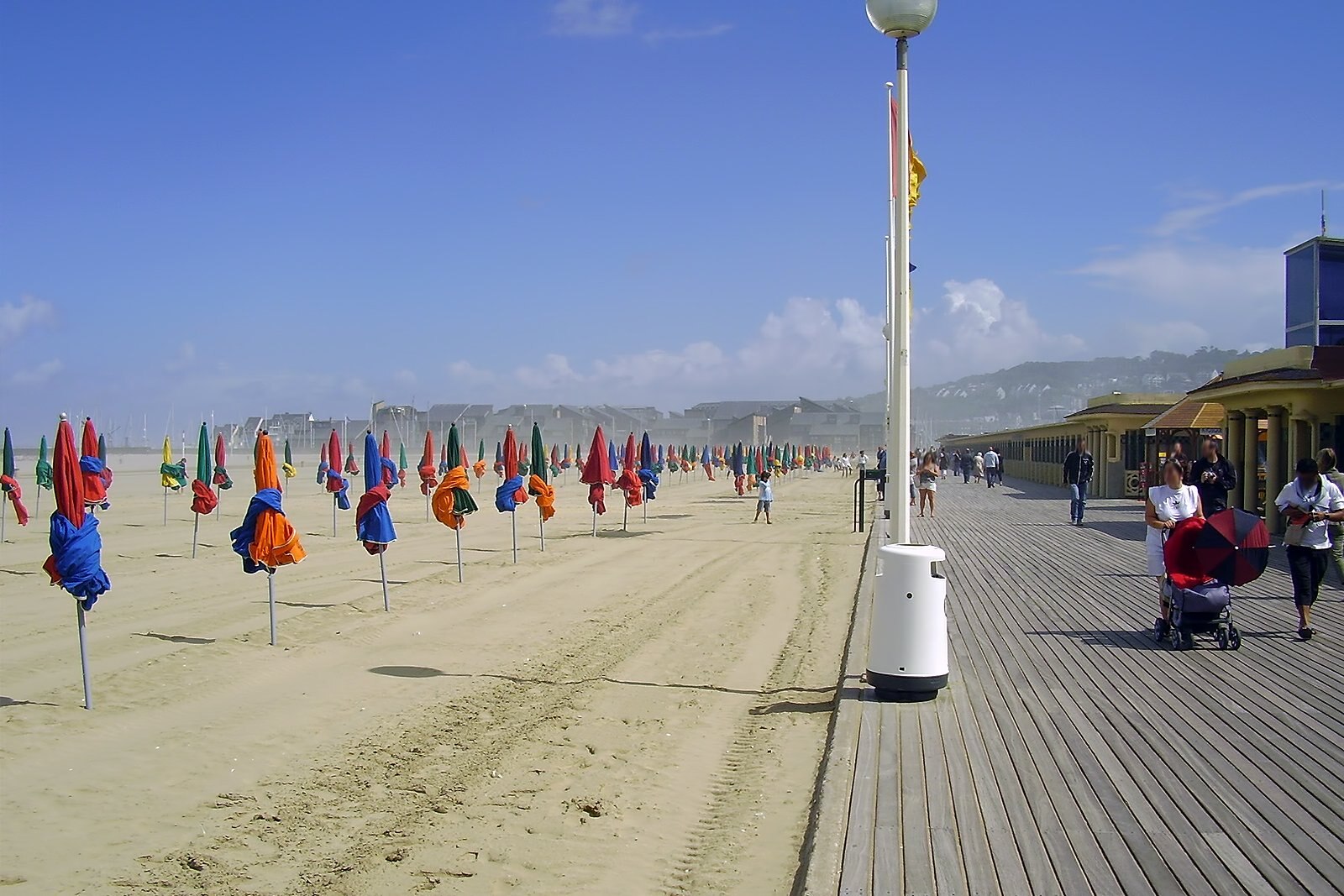 Deauville Beach
A classy beach in a stylish town
Deauville is nicknamed the 'Parisian Riviera' due to its relative proximity to the French capital city (a 2-hour-drive away by car). With a length of almost 3 km and a maximum width of 300 metres, Deauville Beach is a pretty large patch of sand bordered by a promenade named Les Planches. Cleaned every morning, the beach is spotless. Restaurants, bars, children's clubs and toilets can be found along the beach, and you can rent sun-loungers and parasols. Deauville Beach has a vintage feel in line with the architecture of the splendid villas and hotels that line the seafront.
Location: On the Norman Coast, 30 km southwest of Le Havre
photo by Kamel15 (CC BY-SA 3.0) modified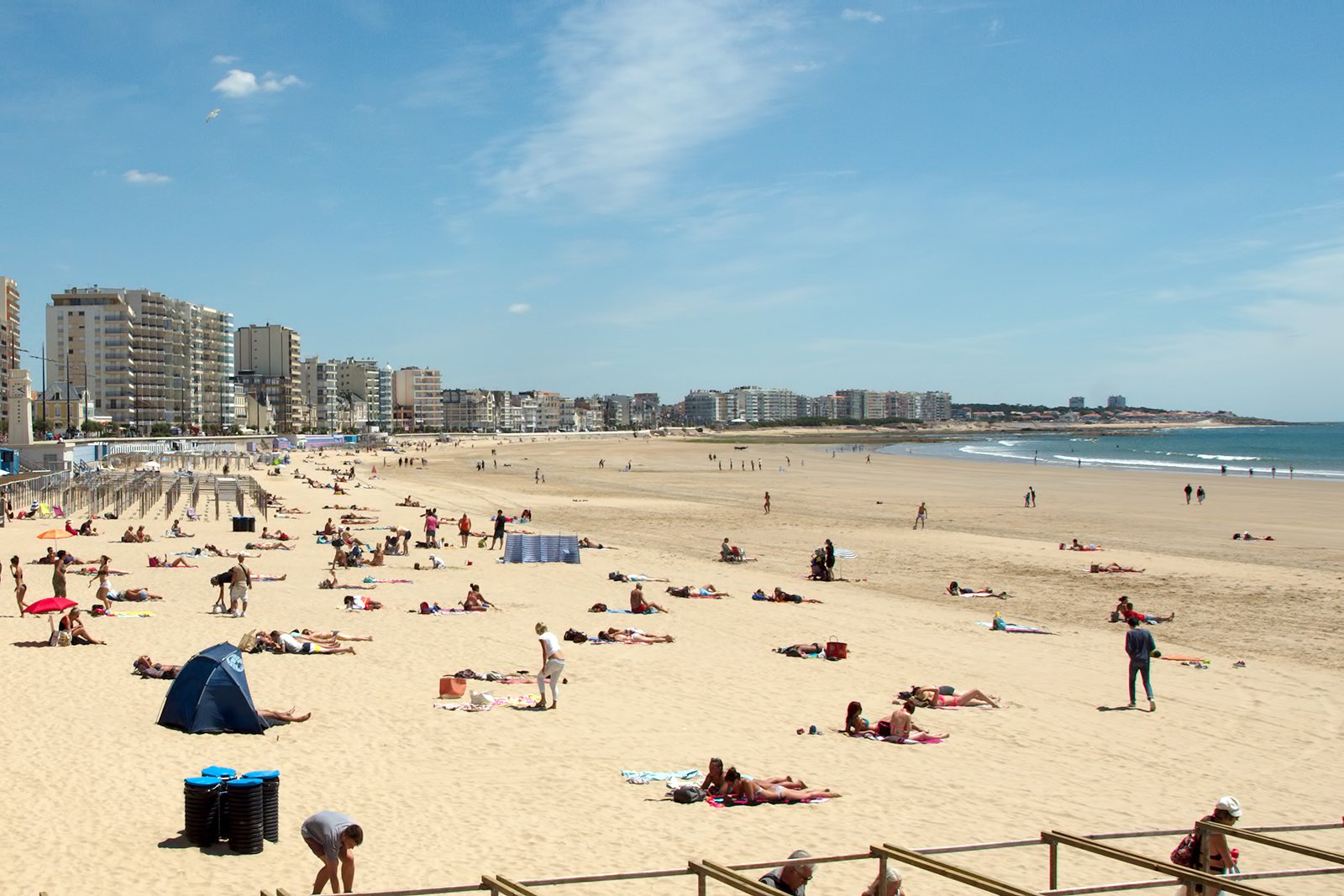 Big Beach in Les Sables d'Olonne
Enjoy a family-friendly beach with many facilities in Vendée
The Grande Plage (the Big Beach) in les Sables d'Olonne is a 1.5-kilometre-long crescent-shaped bay framed by a breakwater to the west and a rocky headland to the east. Bordered by the Georges Clemenceau Promenade, it's dotted with beach bars and restaurants, and it offers a pleasant place for a stroll. Children's clubs are at hand to take care of your little ones, while beach cabanas are available for you to rent. You can enjoy nautical activities such as windsurfing and kitesurfing in the east part of the beach.
Location: In Vendée department, just south of Brittany on the Atlantic coast of France
Couples
Families
Photo
Budget
photo by Peter Hurford (CC BY 2.0) modified