7 Things to Do in Paris in Winter
Winter Holidays in Paris
Winter holidays in Paris give you the chance to go for walks through sculpture gardens and tree-lined avenues, enjoying the warmth of cafés and shops dressed up for the festive season. Book a winter hotel in Paris in the holiday season and see the City of Light glow with Christmas illuminations.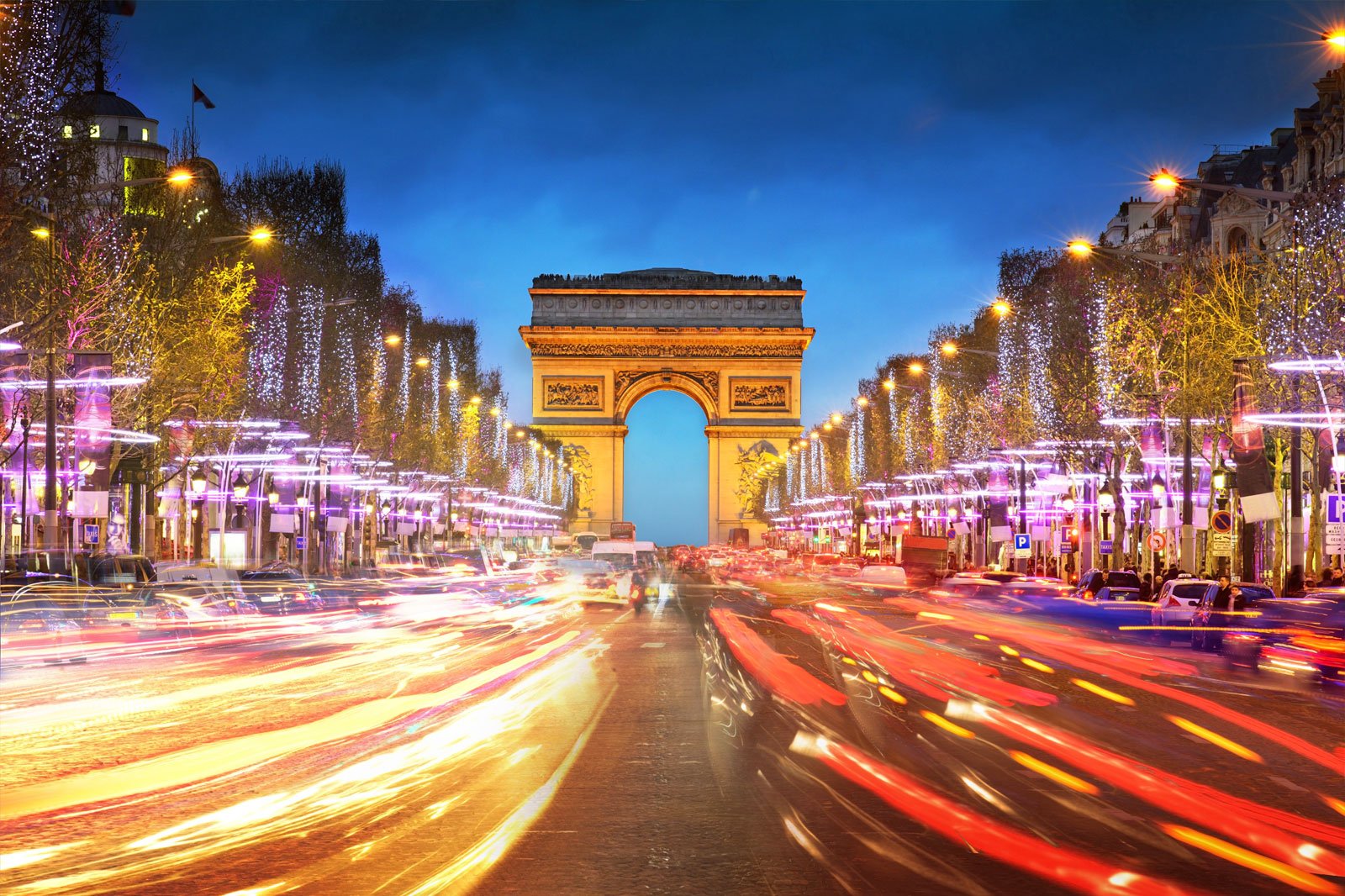 Avenue des Champs-Élysées stroll
All across Paris, the trees lining the city's boulevards are laced with twinkling lights in winter, most famously along the Champs-Élysées, which appears to be blanketed in stars. Wrap up for an early-evening stroll along the avenue to the floodlit Arc de Triomphe, then step into the warmth of the Ladurée tearooms for raspberry macaroons and a piping-hot cup of hot chocolate.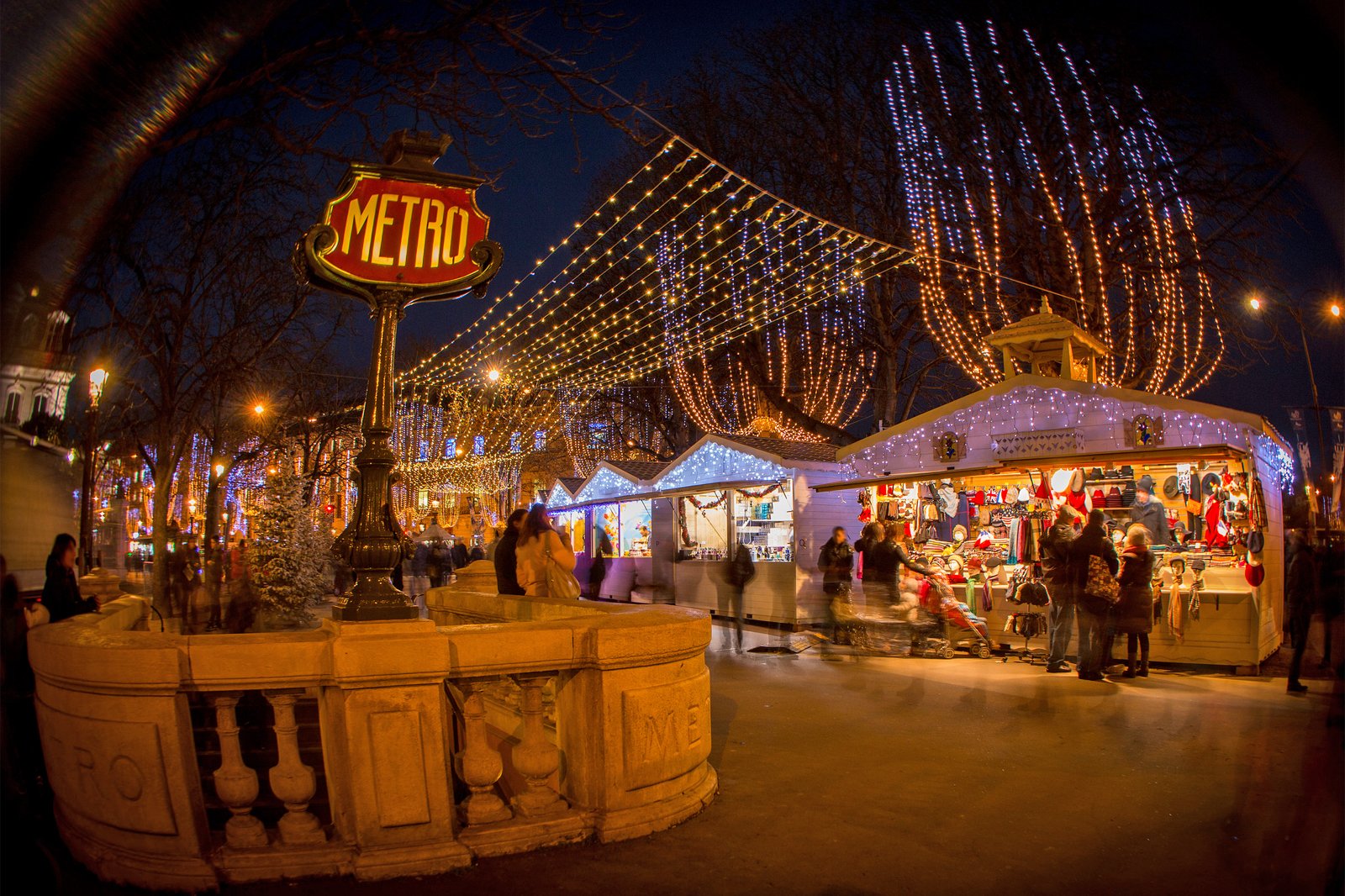 You know it's Christmas in Paris when "snow"-covered chalets and stalls selling regional favourites like sausages and gingerbread line the streets, and the aroma of roast chestnuts and mulled wine (vin chaud) fills the air. Visit 1 or more of the Paris Christmas markets at Place Saint-Germain- des-Prés and Place Saint- Sulpice on the Left Bank, Place des Abbesses in Montmartre and along the Champs- Élysées.
Couples
Families
Shoppers
Photo
photo by Cécile Leducq (CC BY 2.0) modified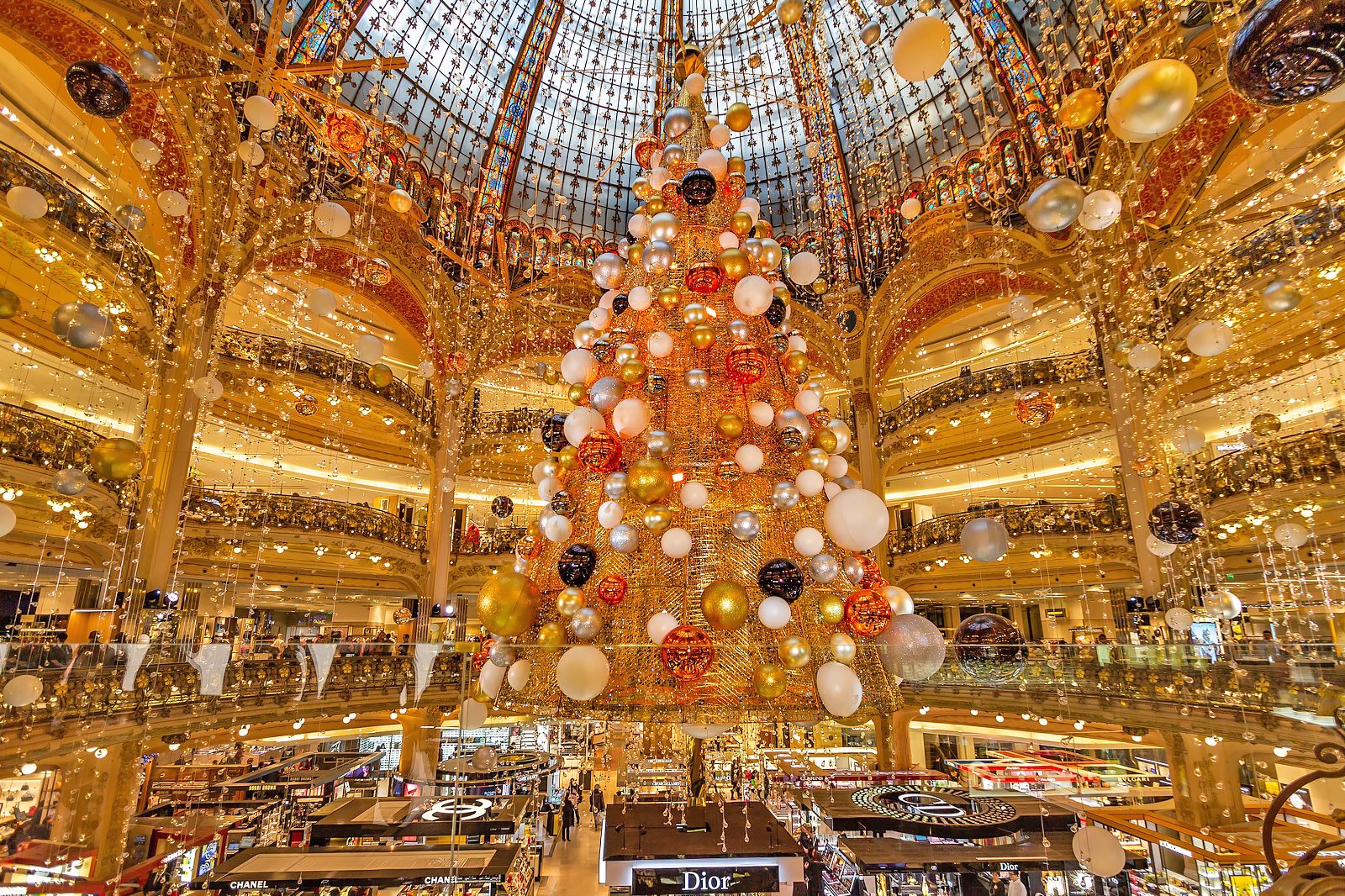 Christmas lights and shopping
Department stores turn on their party lights for Christmas on winter holidays in Paris. Flashing lights in patterns of arabesques and sparkling stars decorate Galeries Lafayette and Printemps, and Christmas trees soar under their Art Nouveau stained-glass domes. Children and adults alike are enchanted by the animated window displays at BHV and Bon Marché, depicting the story of Christmas.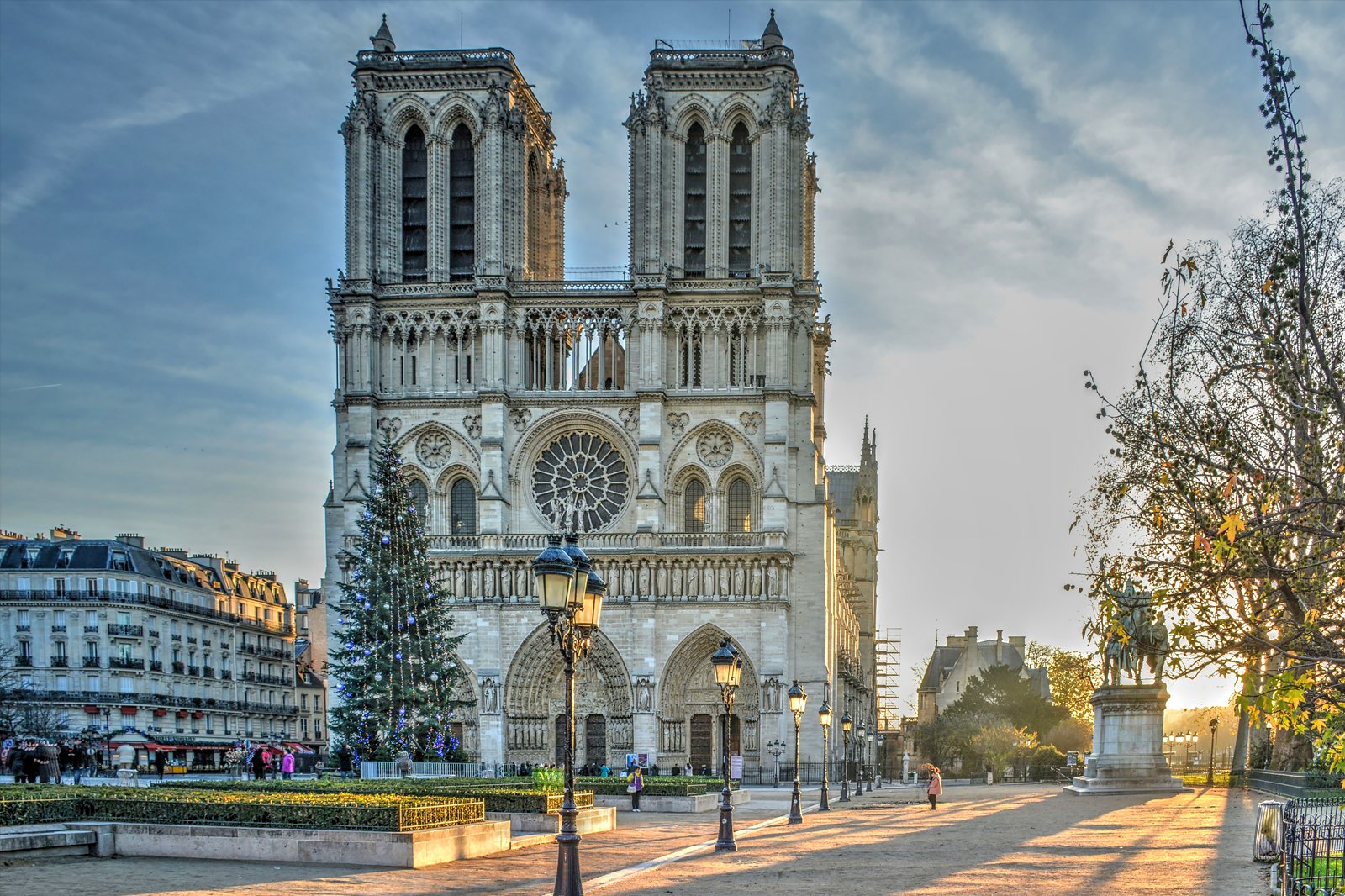 Seasonal services at Notre Dame Cathedral
Emotions soar to the rousing soundtrack of organ and choral music at Notre Dame Cathedral, as images from art and history are projected on to its medieval walls during the Christmas Mystery light show. Children's choirs ring out throughout the festive season, and a nativity scene fills a chapel on the cathedral's nave. For an unforgettable Christmas experience, attend midnight Mass at the cathedral before returning to the warmth of your Paris winter hotel.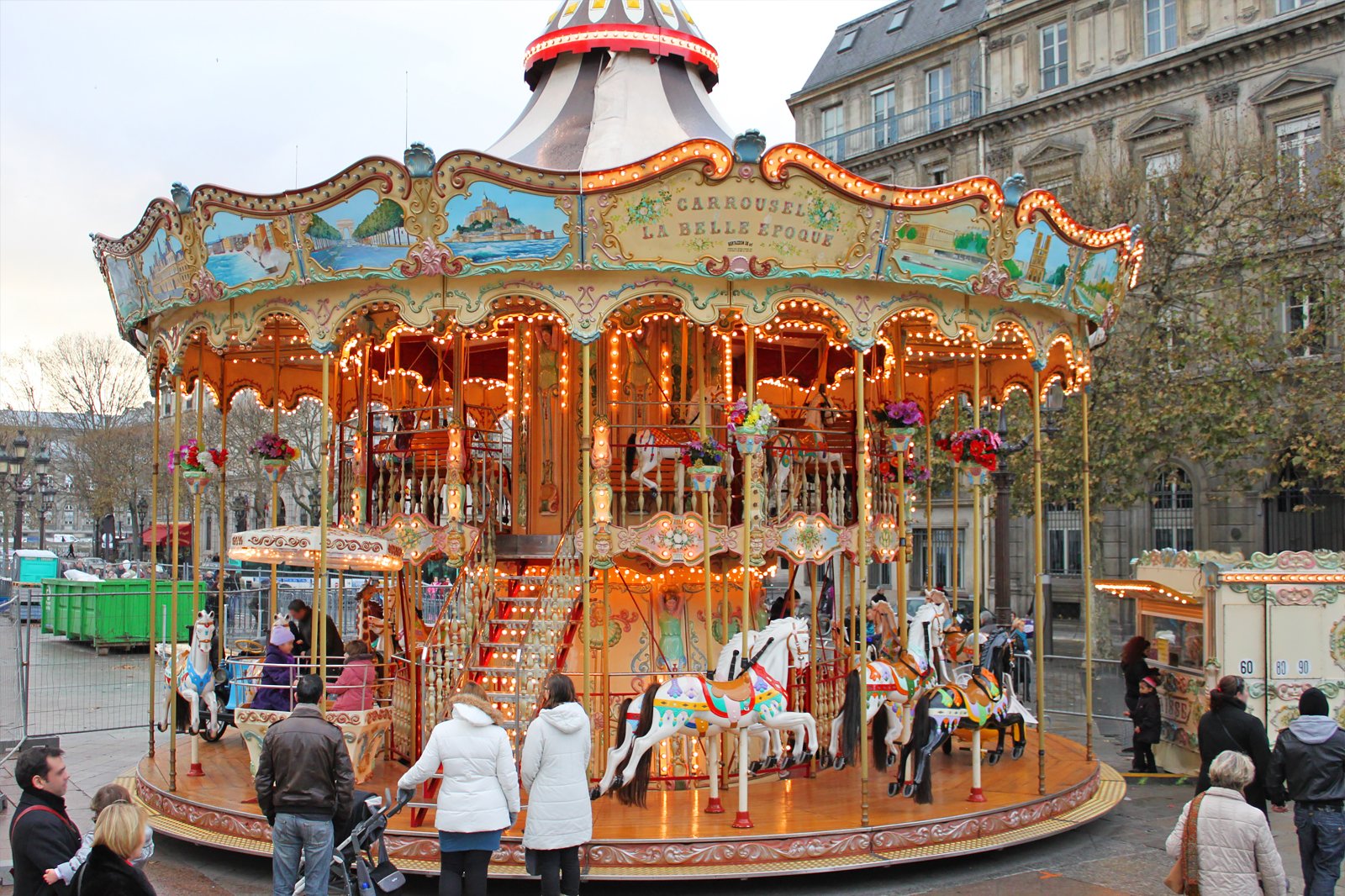 Illuminated carousels are a magical winter tradition in Paris, their brightly painted horses, flashing lights and music enticing children to take a ride. The 2 carousels on the Right Bank overlook an ice-skating rink thronged with skaters, lighting up the winter night sky and fairy-tale turrets of the Hotel de Ville. Skates can be hired and there are exciting bobsleigh rides for children.
photo by Thomas Conté (CC BY-SA 2.0) modified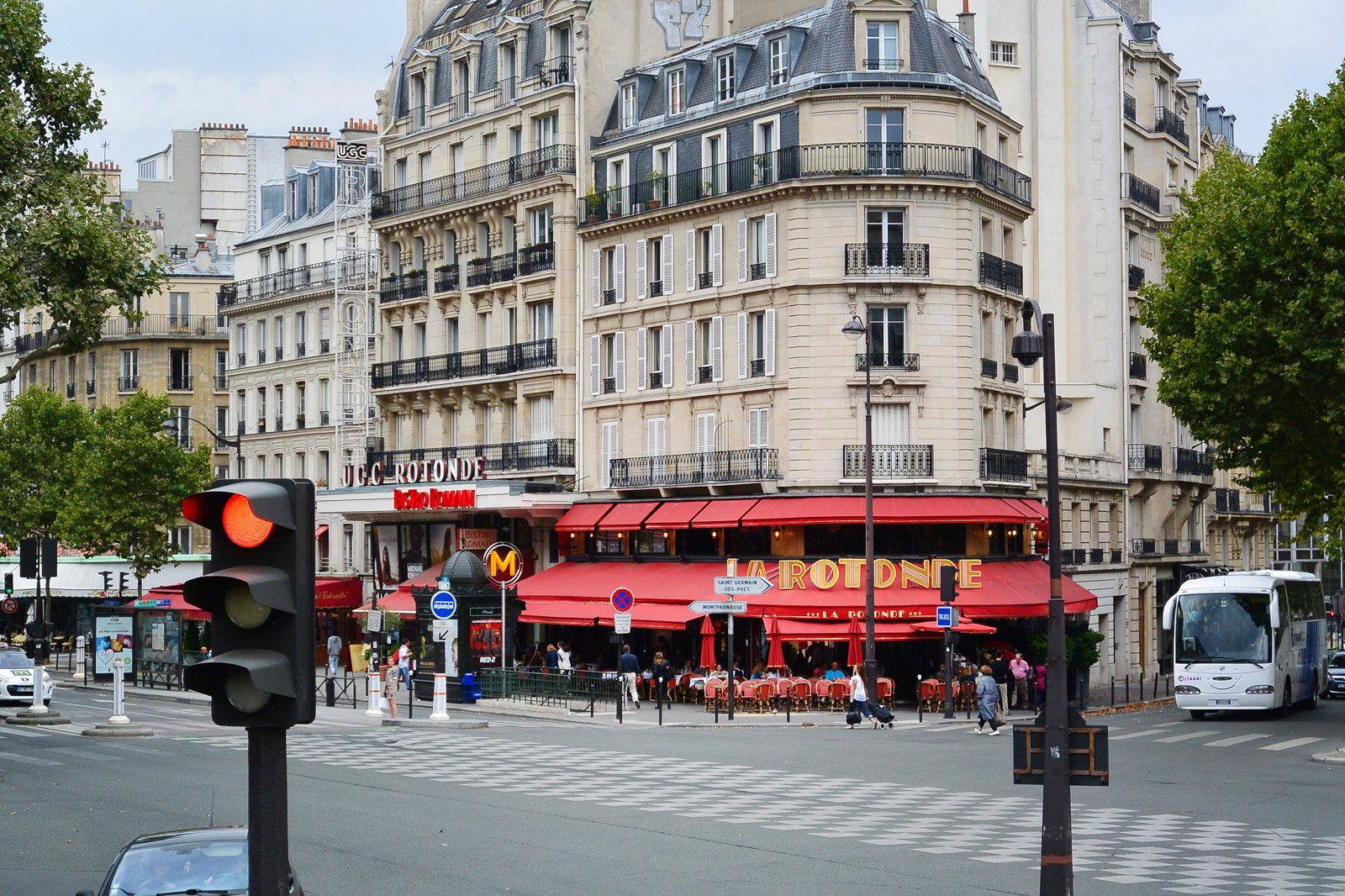 Though many Paris restaurants close from Christmas Eve to Boxing Day, the Art Deco La Rotonde brasserie in Montparnasse is open for business. Settle into a red velvet banquette and celebrate Christmas with a seafood platter laden with oysters, prawns, lobster and mussels, in the lamp-lit splendour of Ernest Hemingway and Pablo Picasso's former haunt.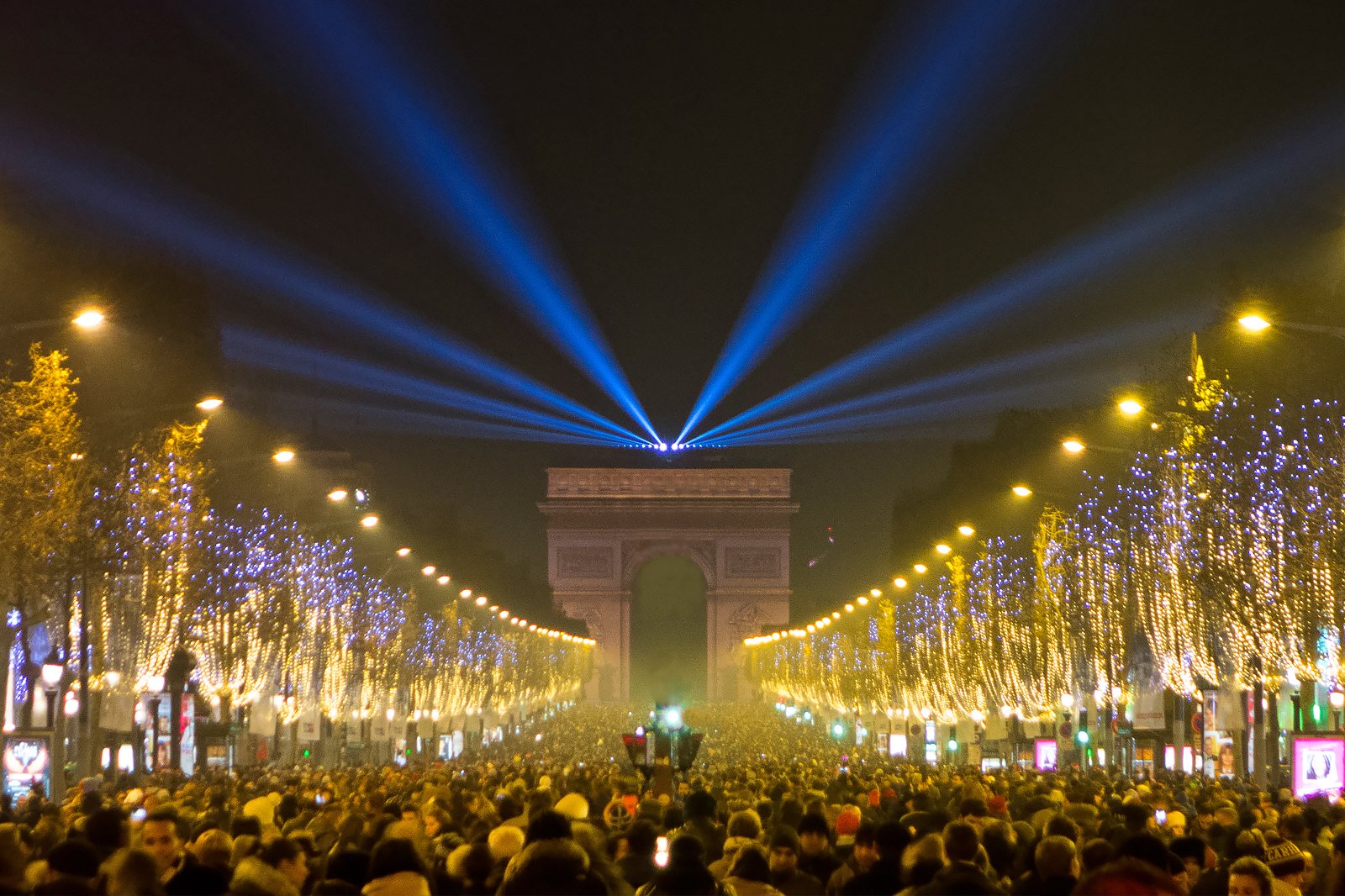 There's a heady air of excitement on New Year's Eve in Paris, one of the most festive cities on the planet in which to count down the hours. Crowds throng the Champs- Élysées to watch the Eiffel Tower's colorful pyrotechnics when midnight strikes, and the view is just as stunning and the atmosphere quieter from the Sacré Coeur terrace in Montmartre. Join hands with your loved ones and salute the new year with kisses and French champagne.
photo by Falcon® Photography (CC BY-SA 2.0) modified