5 Best Nightlife in Causeway Bay
Where to Go at Night in Causeway Bay
Many of the best nightlife options in Causeway Bay are suitable to enjoy a relaxing night out in Hong Kong. The district has plenty of rooftop bars, where you can enjoy spectacular views and unique cocktails until late.
Causeway Bay also has several long-running bars that are popular with locals and expats who are usually engaged in lively bar-room conversation. If you're looking to spend the night in this lively area of Hong Kong, our list of Hong Kong's popular nightlife spots will lead you straight to some of the best in town.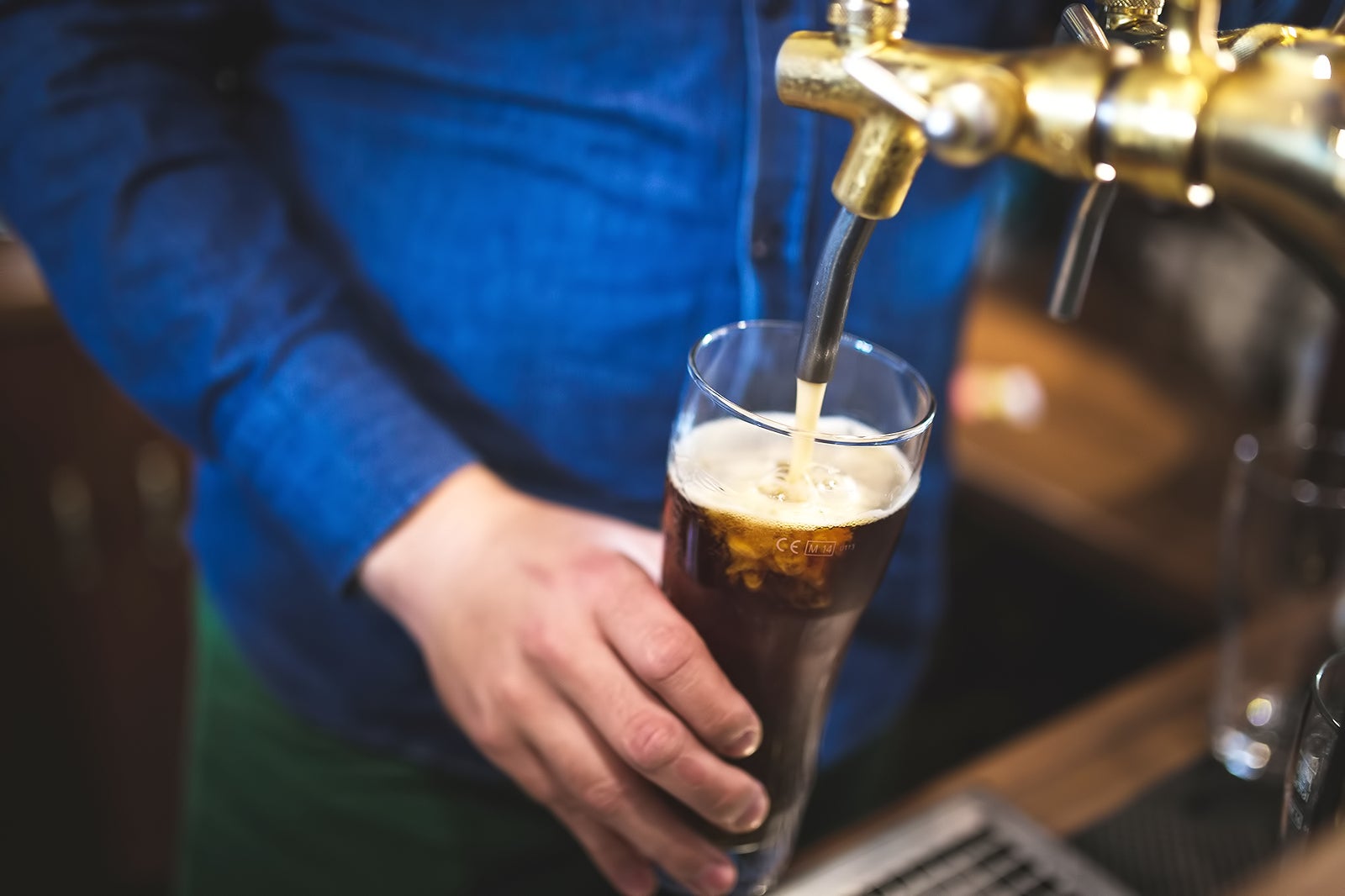 Rugby fans in Hong Kong have a place to call home in Ruggers, located just around the corner from Times Square Mall Hong Kong. It's a tight but cosy bar that gets packed with expats during important rugby matches.
On quieter nights, Ruggers's bar staff are happy to engage in conversation. Along with an extensive selection of beers on tap, you'll also find obscure beers and ciders from various parts of the world. Beers start from around HK$50, though expect to pay a little more for craft beers.
Location: 6 Yiu Wa Street, Causeway Bay, Hong Kong
Open: Sunday–Thursday from 4pm to 2am, Friday–Saturday from 4pm to 3am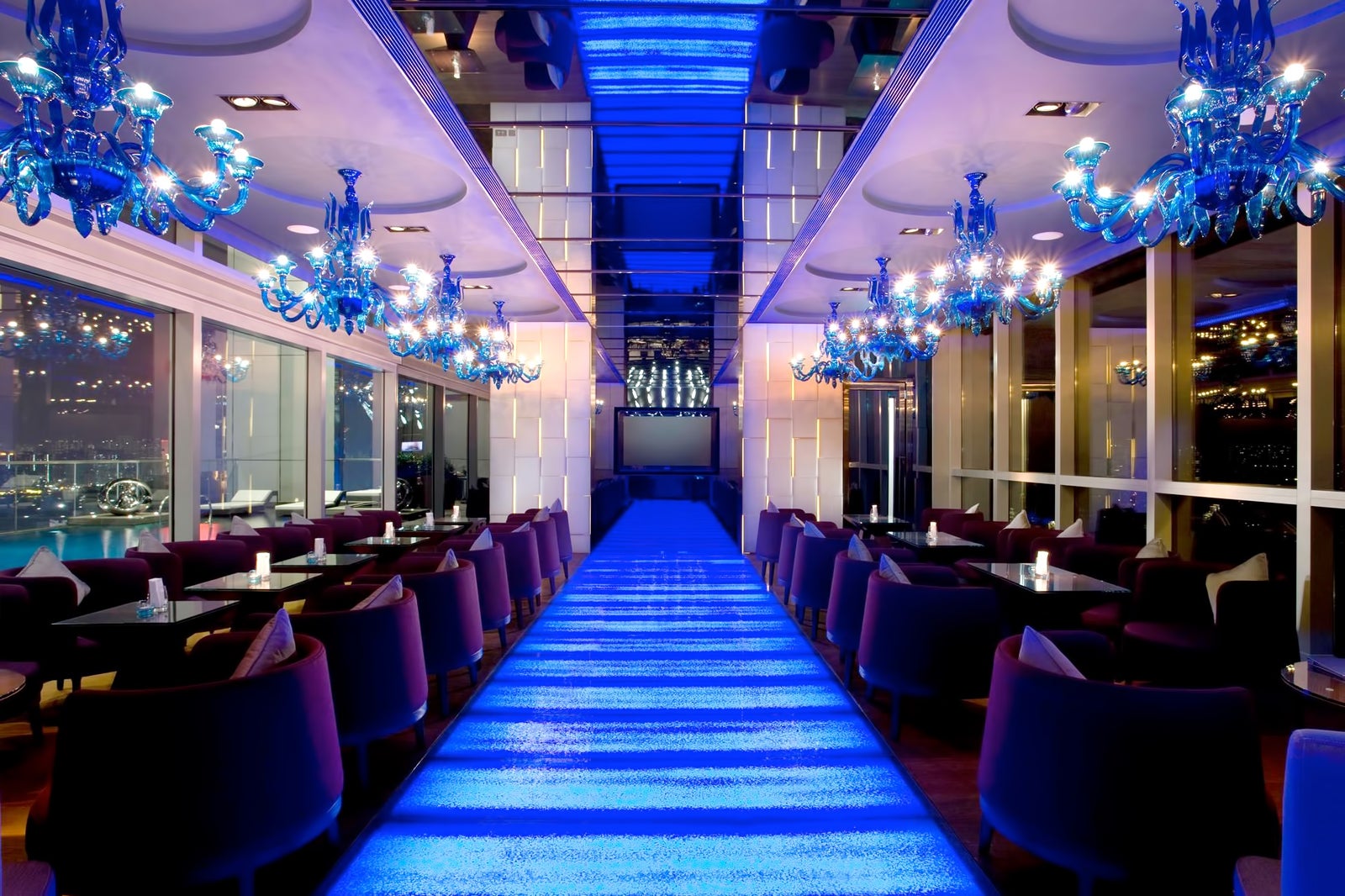 Club @28 sits on the highest floor of Crowne Plaza Hong Kong, making it one of the highest vantage points in Causeway Bay. This elegant rooftop poolside bar and lounge serves premium wines, spirits, cocktails, evening snacks, as well as afternoon tea during the day.
As Club @28 is a hotel bar, drinks are a little more expensive compared to most bars in Causeway Bay. There's a minimum spend for seats out on the terrace if you're not a hotel guest. Save a few dollars by visiting during happy hour, between 5pm and 9pm.
Location: 28/F, Crowne Plaza Hong Kong, 8 Leighton Road, Causeway Bay, Hong Kong
Open: Sunday–Thursday from 10.30am to 1am, Friday–Saturday from 10.30am to 2am
Phone: +852 3980 3300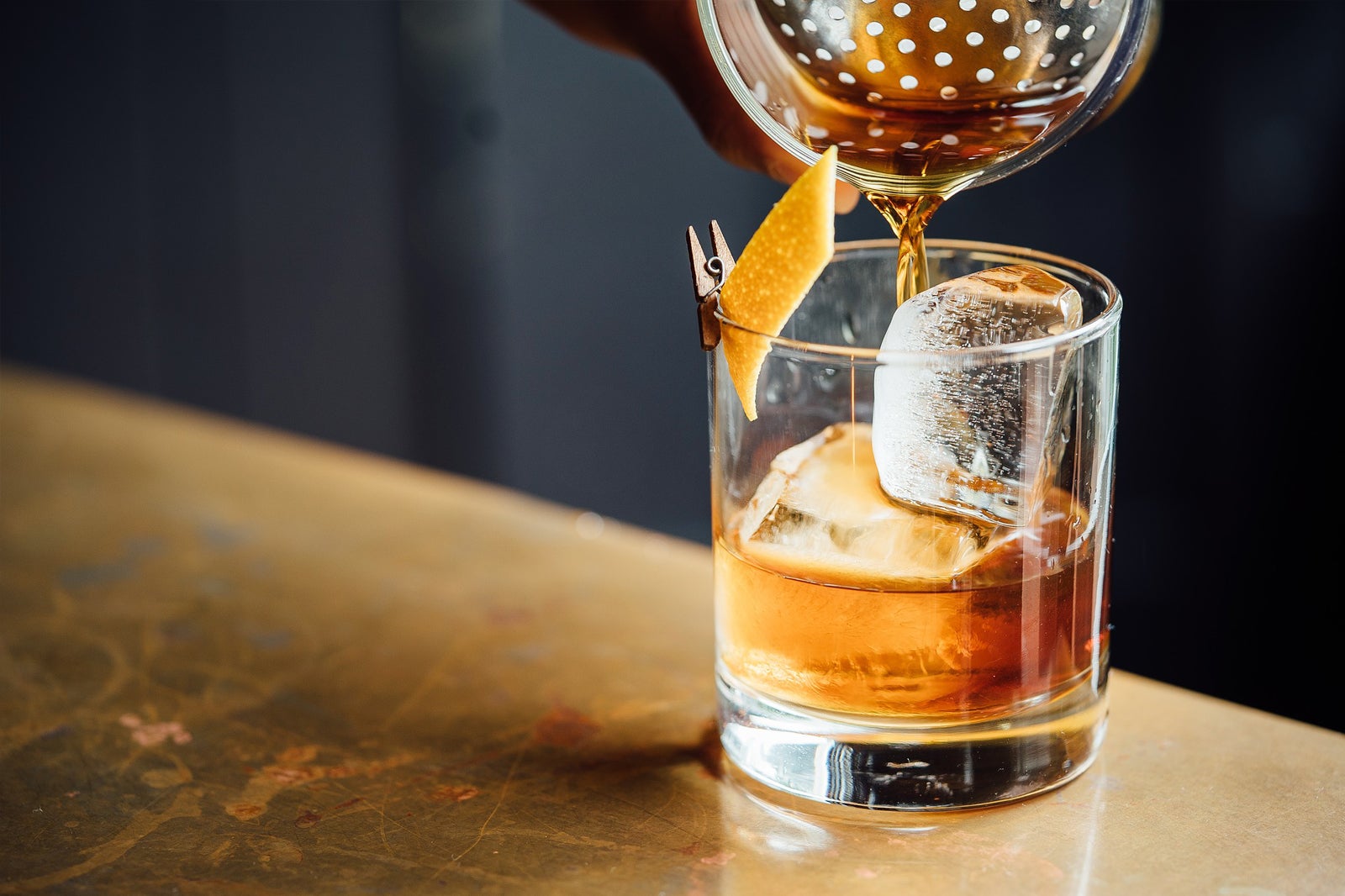 Banker Whisky & Wine Bar features a crystal chandelier, gold-coloured bar section, and casino-themed seating. It carries over 70 premium whiskies, including 15 Japanese brands, along with a list of cocktails for those who don't enjoy whisky.
You can book the VIP table for a minimum spend of HK$4,000, but you can still enjoy comfortable seats close to the bar's onsite stage. Live jazz and pop serenade Banker Whisky & Wine Bar's clientele throughout the evening.
Location: Macau Yat Yuen Centre, 523-527 Hennessy Rd, Causeway Bay, Hong Kong
Open: Daily from 5pm to 3am
Phone: +852 2838 7033
Inn Side Out's outdoor plaza is a very popular spot in Causeway Bay, with places to sit and chat outside on the terrace, and a more rowdy inside section popular for catching sports games.
The 2nd-floor bar looks out over the South China Athletics Association (SCAA) and a driving range. The reasonably-priced menu is a good old slice of Americana, with Buffalo wings, burgers, and BBQ ribs.
Location: 88 Caroline Hill Road, Causeway Bay, Hong Kong
Open: Monday–Thursday from 11.30am to 1am, Friday–Saturday from 11.30am to 1.30am, Sunday from 11.30am to 2am
Phone: +852 2895 2900
Brecht's Circle on Leighton Road is bizarre and welcoming in equal parts. With a green tint from the strip lighting, paintings of disfigured war criminals and strange silhouettes plastered on the walls, this bar is one the most unusual place for drinks in Causeway Bay.
Brecht's Circle is usually very busy on weekends, especially during happy hours. You'll find a wide range of beers on tap, including Kronenbourg, Stella and Hoegaarden. Prices for drinks at this gastropub start from HK$55.
Location: G/F, Rita House, 123 Leighton Road, Causeway Bay, Hong Kong
Open: Monday–Thursday from 5pm to 2am, Friday–Saturday from 4pm to 4am, Sunday from 6pm to 2am
Phone: +852 2576 4785