10 Best Places to Go Shopping in Central Hong Kong
What to Buy and Where to Shop in Central
It should come as no surprise that the best shopping in Central Hong Kong revolves around luxury brands, exclusive malls and cutting-edge fashion. Flagship stores around Central stock exclusive collections that are hard to find elsewhere in the city, or, in some cases, the world. Of course, contradictions are expected in Hong Kong, and these can be found in the few remaining street markets dotted around the place, which have been in the area for years despite the ever-growing number of skyscrapers that make up the city.
When shopping in Hong Kong, remember to show your passport when purchasing goods as you can receive tax back for all items bought. Furthermore, visitors between July and August can enjoy city-wide summer sales, which usually include up to 70% off previous season's collections, and more modest discounts even on some of the current season's fashion.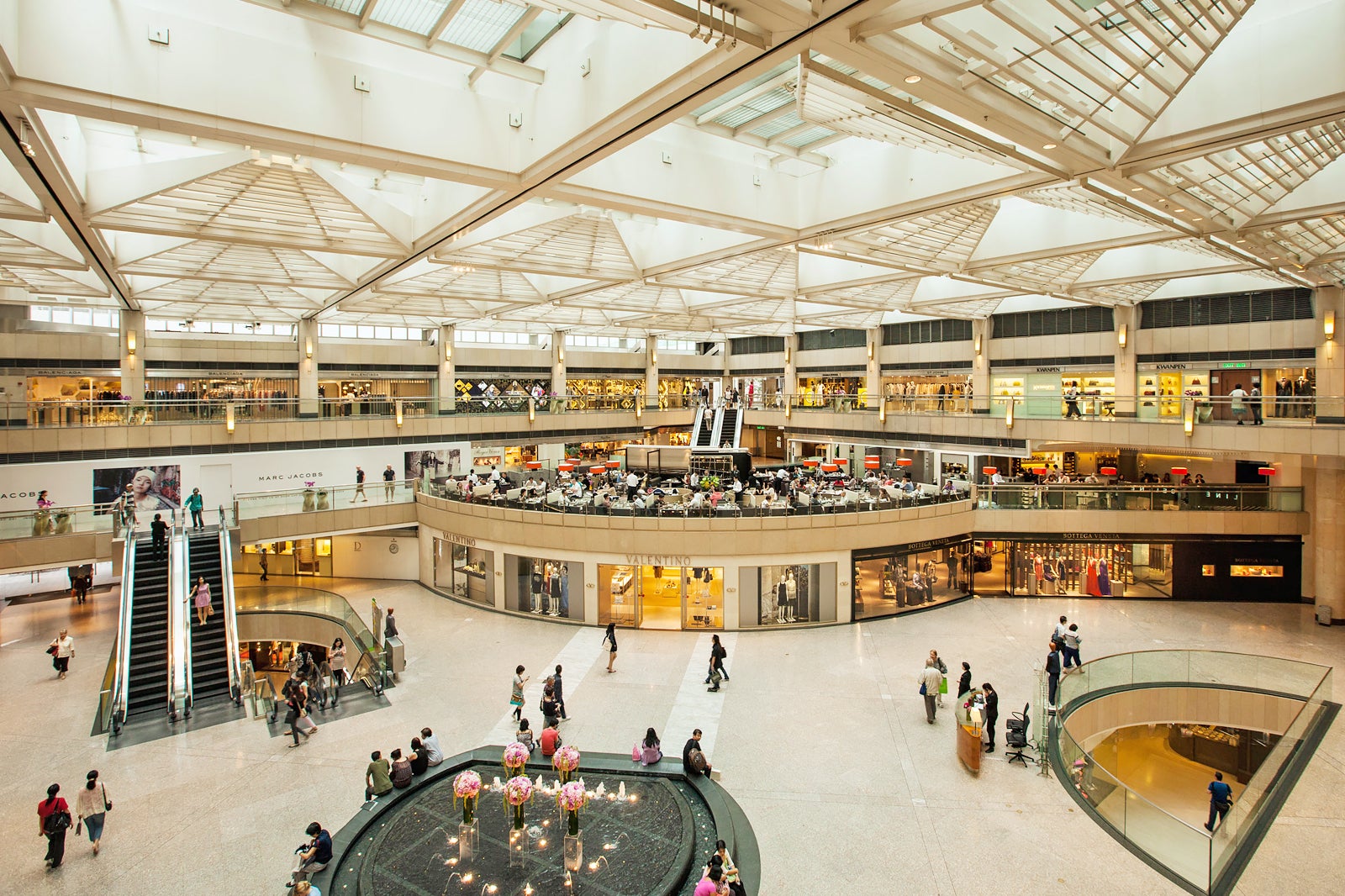 Landmark Hong Kong is one of Hong Kong's largest shopping malls, with 4 buildings housing over 200 international brands. High-end brands you can find here include Louis Vuitton, Diane von Furstenberg, Chopard, and Chanel. Product launches and art exhibitions by local and international names often take place at this luxury mall. Dining options are on the pricier side – check out L'atelier de Joël Robuchon, an innovative French restaurant with 3 Michelin stars.
Location: 15 Queen's Road Central, Central, Hong Kong Island, Hong Kong
Open: Daily from 10am to 10pm
Phone: +852 2500 0555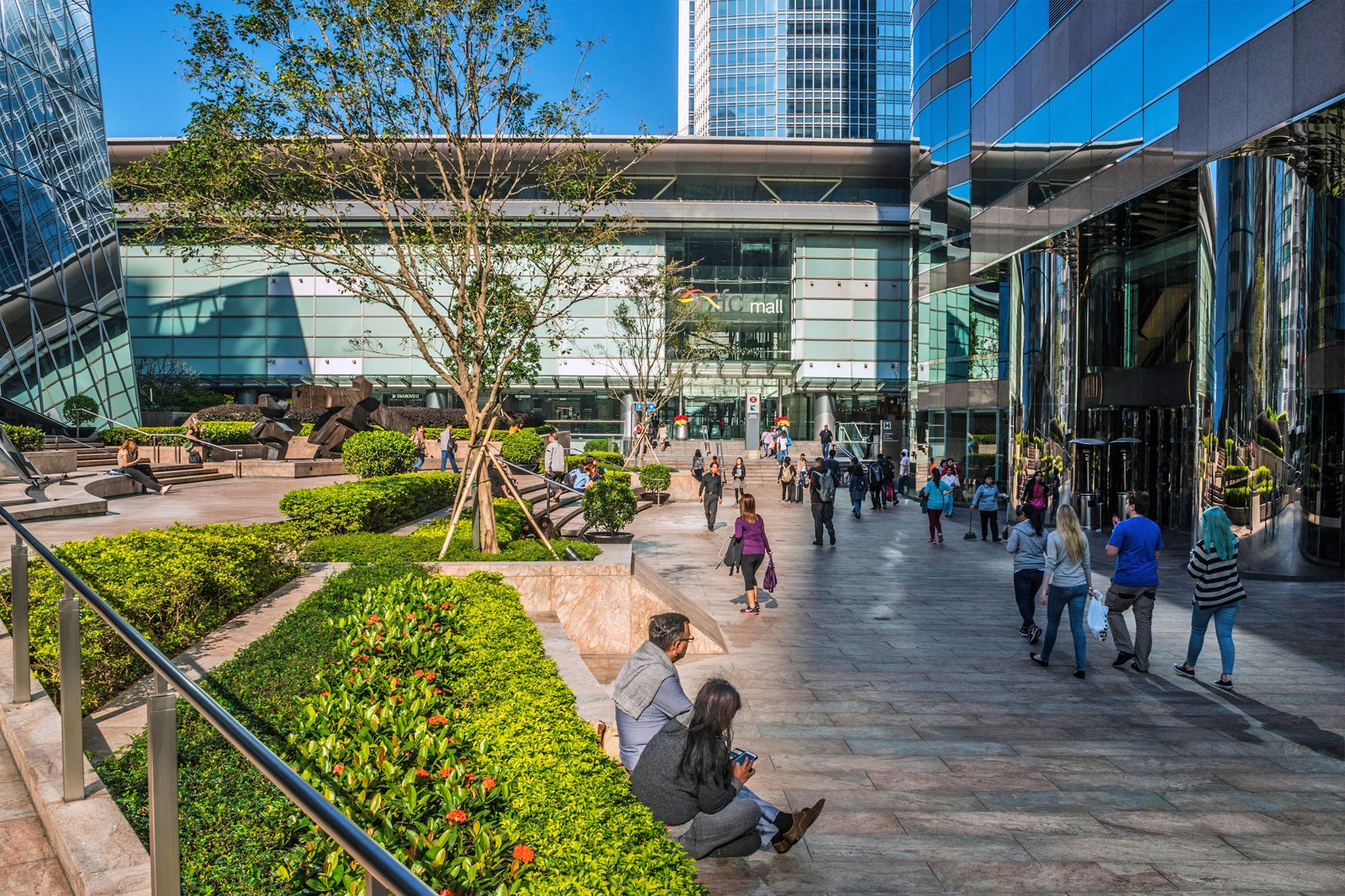 IFC Mall Hong Kong has over 200 stores, a cinema, fitness centre, and a department store. It's worth visiting this 4-storey shopping mall just for dining, as some of its restaurants offer spectacular views across Victoria Harbour. It has its own entrance into the Hong Kong MTR station.
Imported fashion brands include Club Monaco, Tom Ford and Accessorize, while cosmetics brands range from high street favourite Body Shop to Parisian classic Chanel. IFC Mall Hong Kong also has a rooftop terrace, complete with cosy sofas and tables for you to enjoy superb views of the city.
Location: 8 Finance Street, Central, Hong Kong
Open: Daily from 10am to 10pm
Phone: +852 2295 3308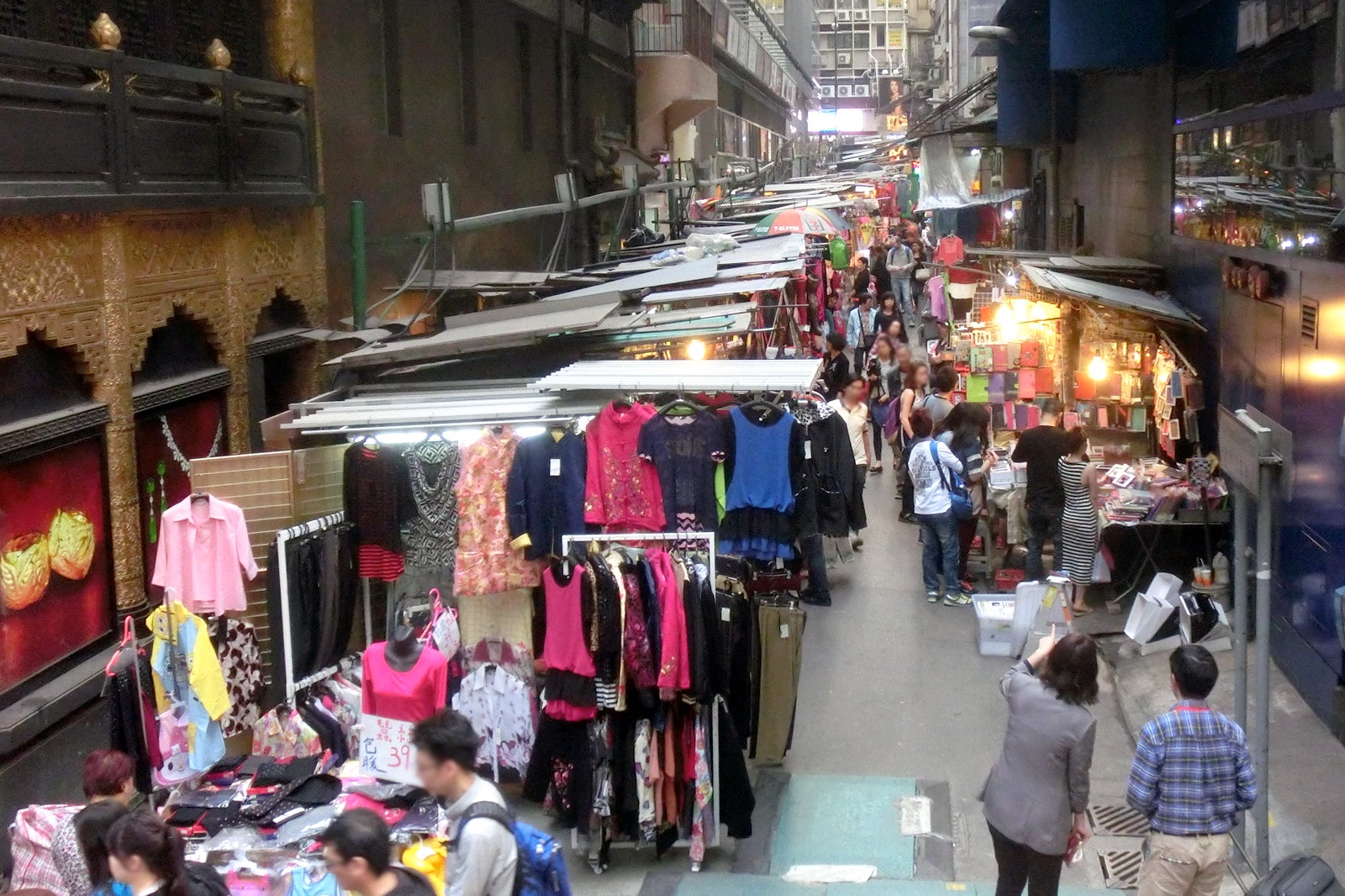 Li Yuen Street East and West
Li Yuen Street East and West, commonly called The Lanes, is a series of packed streets selling a wide range of items. This street market attracts bargain hunters looking to shop for clothes, imitation handbags and accessories, fashion jewellery, shoes, homeware, and souvenirs. Li Yuen Street East and West is actually spread along 2 parallel alleys that lead off Des Voeux Road in Central Hong Kong.
Location: Li Yuen Streets East and West, Central, Hong Kong Island, Hong Kong
photo by Iosmjoakinms (CC BY-SA 3.0) modified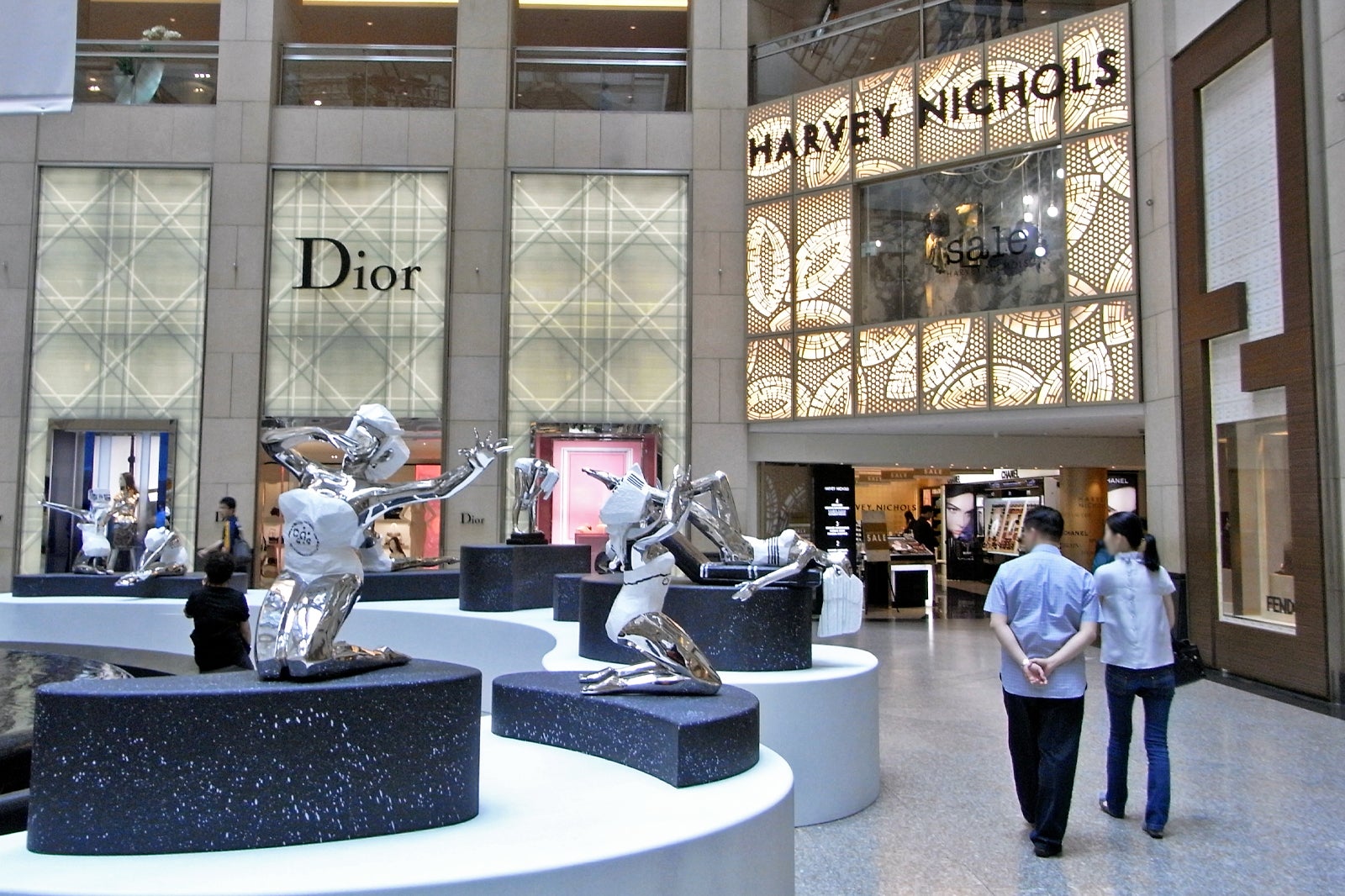 Harvey Nichols Department Store Hong Kong
Harvey Nichols Department Store occupies part of Landmark Hong Kong in downtown Central. This British institution offers luxury fashion, beauty products, and a food market with imported wines.
While many of the items can be found elsewhere in Hong Kong at similar prices, the personalised, knowledgeable service that helped build the Harvey Nichols reputation is present at this Hong Kong branch.
Location: Landmark, 15 Queen's Road Central, Central, Hong Kong Island, Hong Kong
Open: Daily from 10am to 10pm
Phone: +852 3695 3388
photo by Ewymenfeta (CC BY-SA 3.0) modified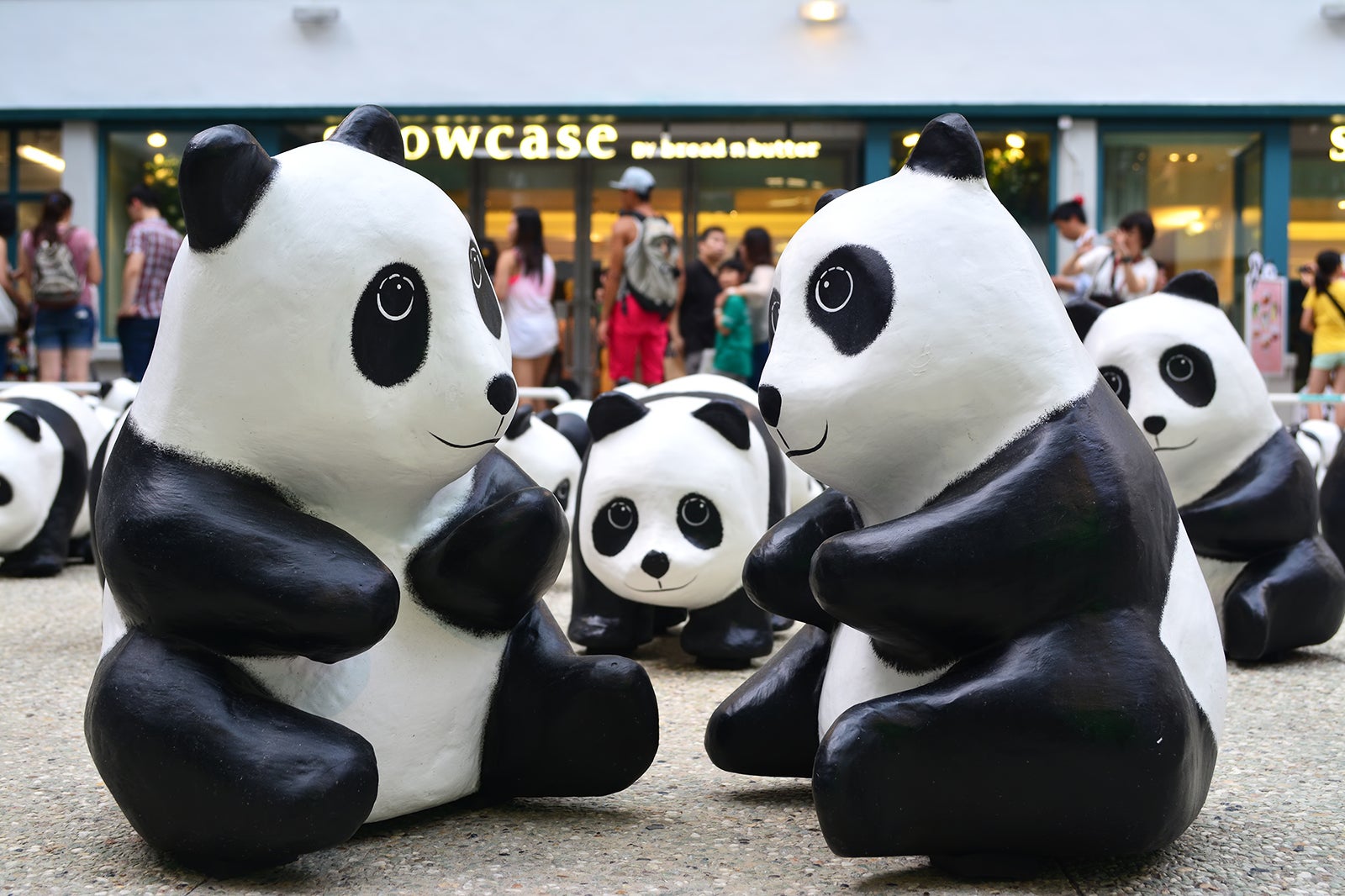 PMQ Central is an entrepreneurial venture between young fashion designers, photographers, artists and creatives in Hong Kong. Combining a cool market vibe with a contemporary art and design space, it showcases jewellery, pottery, paintings, and clothing by over 100 artists.
Visit PMQ on weekends to enjoy a series of pop-up markets with live music and food stalls until late. There are several permanent bars, bakeries, and coffee shops dotting the premise, attracting locals and tourists with enticing menus.
Location: 35 Aberdeen St, Central, Hong Kong Island, Hong Kong
Open: Daily from 7am to 11pm
Phone: +852 2811 9098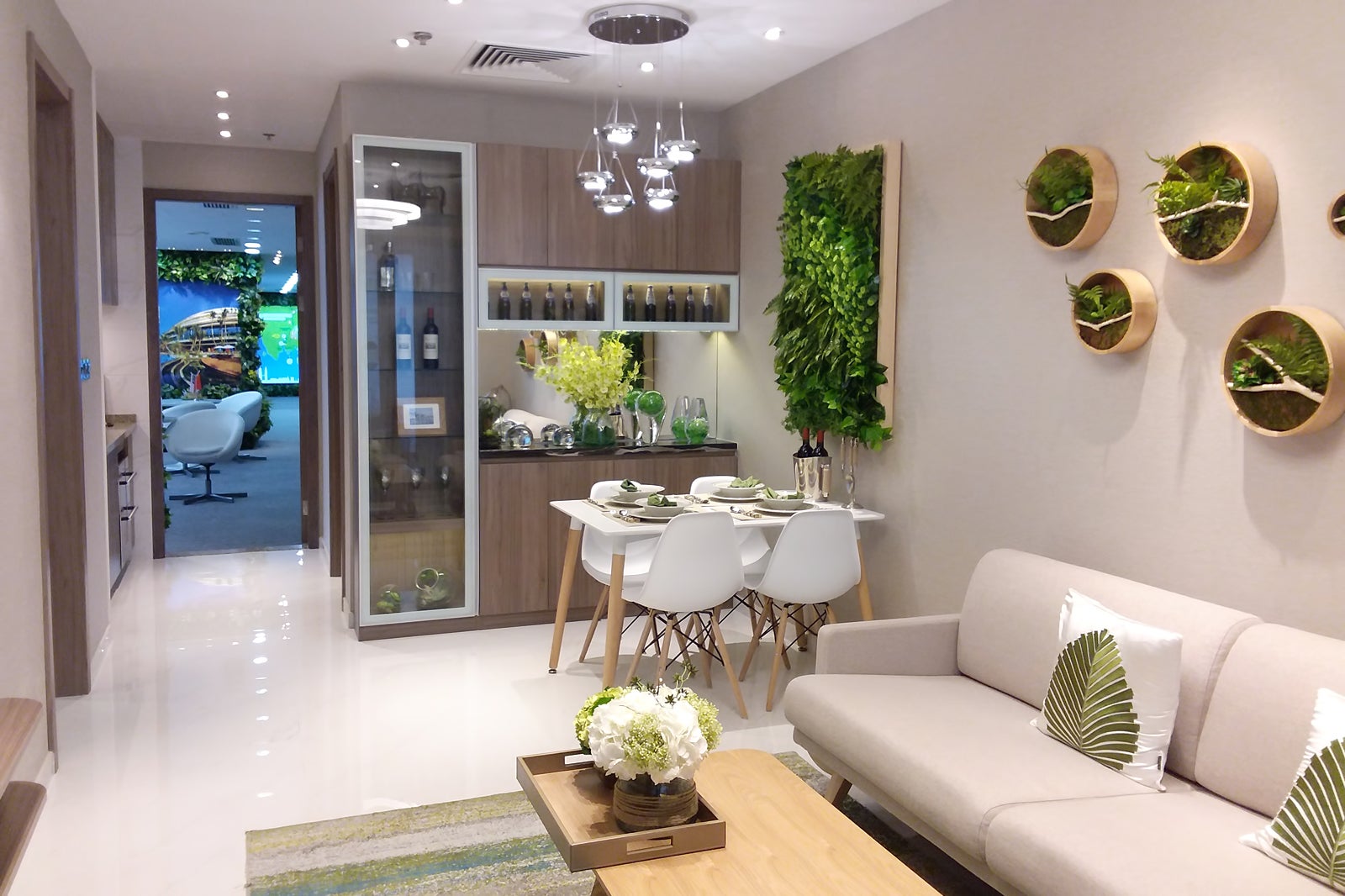 Wing On Department Store is a household name across Hong Kong, well-known as a place to pick up household items, electronic appliances, kids' toys, clothing and accessories. Prices here are lower than you would expect to pay in the luxury malls, but there's still a complete range of international brands such as Samsonite, Panasonic and Clarks shoes.
Wing On Department Store has several branches throughout Hong Kong – the one in Central is located on Des Voeux Road, next to Sheung Wan MTR Station.
Location: 211 Des Voeux Road Central, Sheung Wan, Hong Kong
Open: Daily from 10am to 7.30pm
Phone: +852 2852 1888
photo by Iheywoo KOvhdwit (CC BY-SA 4.0) modified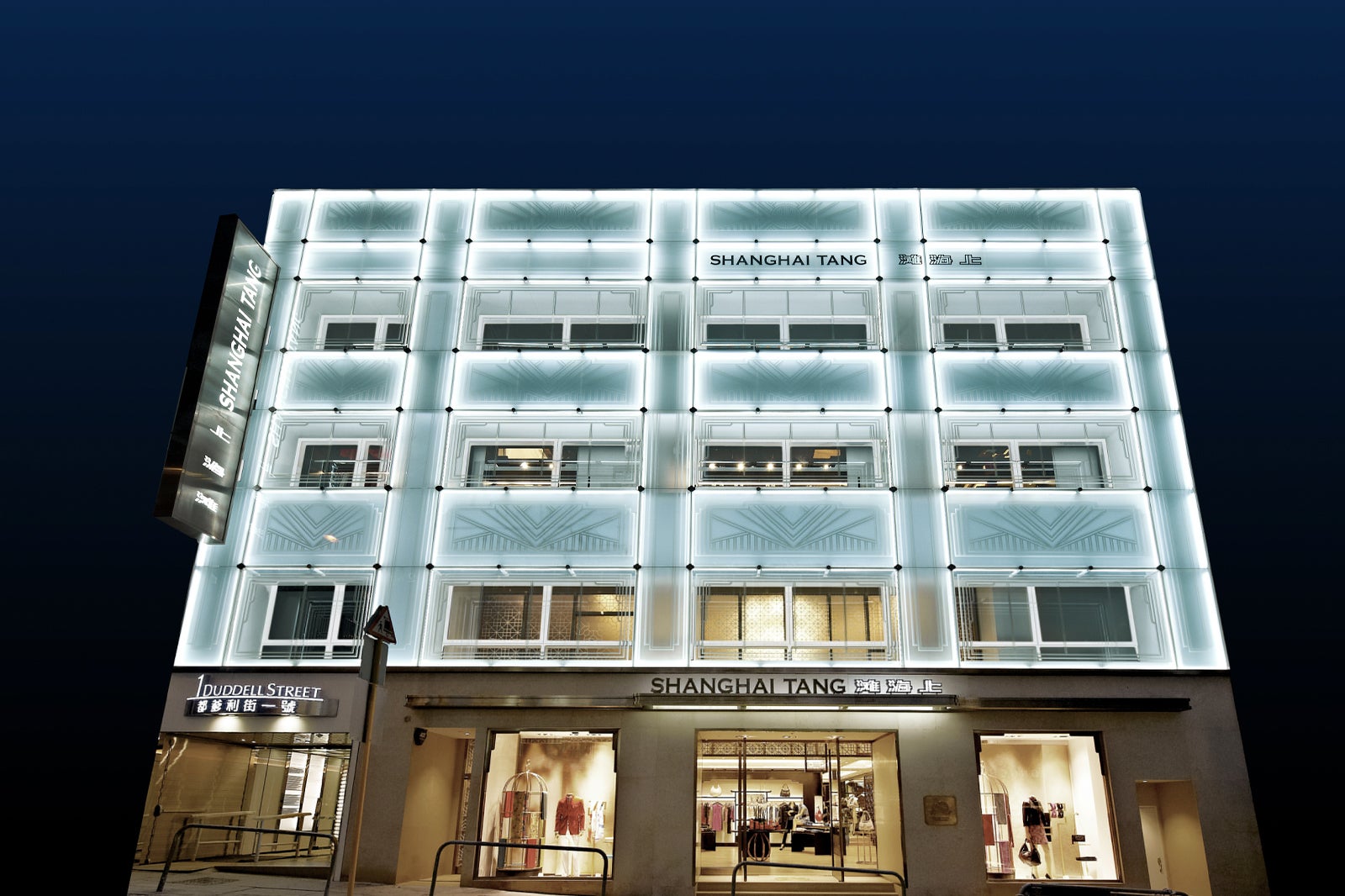 Shanghai Tang, Hong Kong's original luxury brand, is a world-renowned label with several outlets throughout the world. This 4-storey flagship branch on Duddell Street in Hong Kong's Central district offers highly stylish items with an oriental edge.
While it's more popular for its classy clothing and accessories in bright, bold colours and luxurious fabrics, you can also find a collection of decorative tableware and drinkware by Shanghai Tang.
Location: 1 Duddell Street, Central, Hong Kong Island, Hong Kong
Open: Daily from 10.30am to 8pm
Phone: +852 2525 7333
photo by Shanghaitangmarketing (CC BY-SA 4.0) modified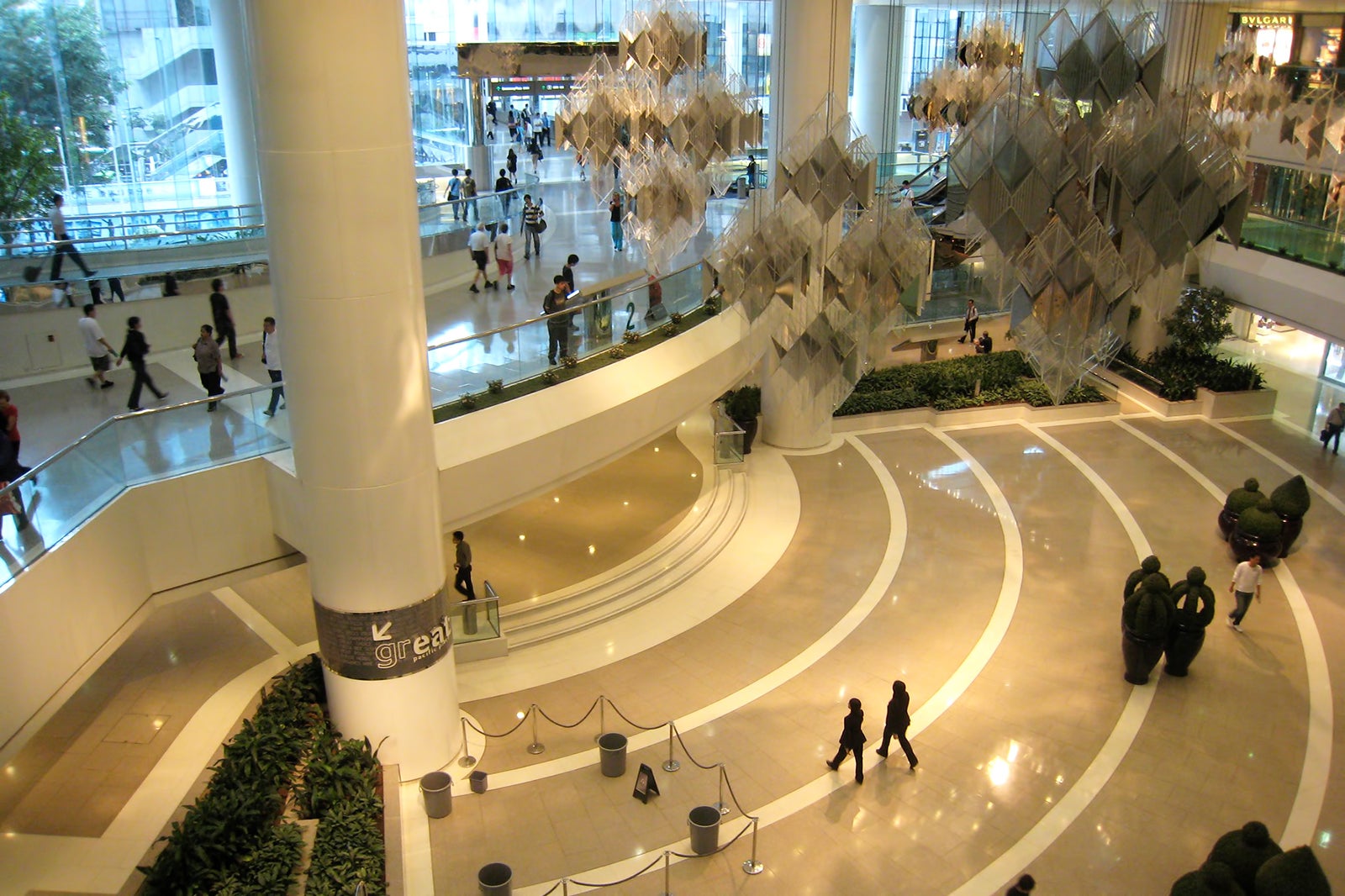 Pacific Place is an upmarket mall surrounded by swanky office towers, 5-star hotels and a luxury apartment residence. Around 200 exclusive labels and 3 department stores are scattered across 4 levels, with familiar names such as Brooks Brothers, Balmain, and Shanghai Tang, as well as fine jewellers such as Chopard and Cartier. Pacific Place Hong Kong also has a luxurious cinema with 6 screens and a private lounge that serves French cuisine.
Location: 88 Queensway, Admiralty, Hong Kong Island, Hong Kong
Open: Daily from 10am to 10pm
Phone: +852 2844 8988
Shoppers
Food
Nightlife
Luxury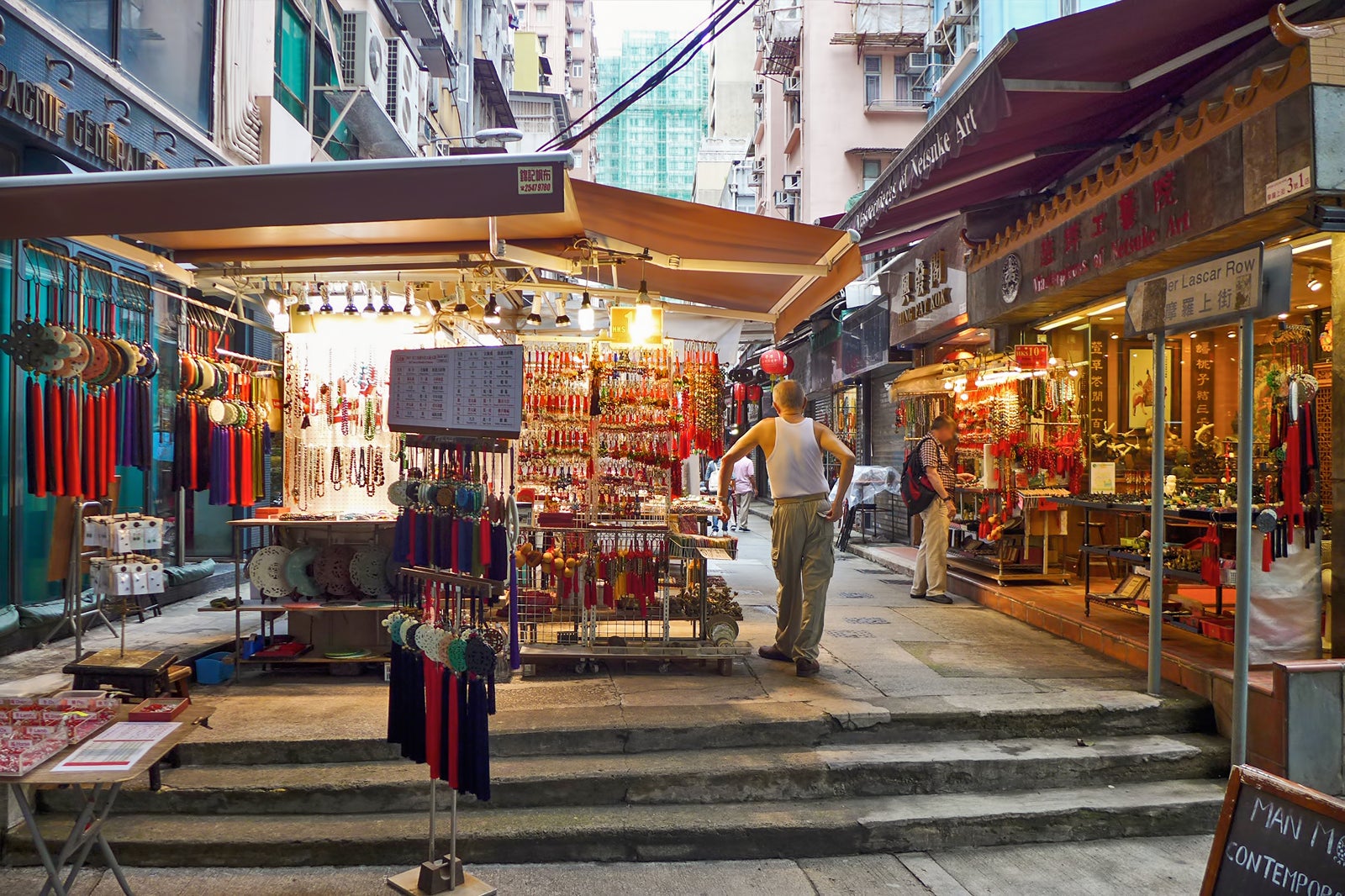 Cat Street (Upper Lascar Row)
Cat Street is a row of intriguing antique shops on Causeway Bay's Upper Lascar Row. You never really know what you'll find, and that is part of the charm. This popular shopping area stretches from Man Mo Temple to the Central District Police Station. Antique dealers here usually specialise in traditional homeware, Chinese pottery and Buddhist images, along with silk and jade accessories. If you're not planning on buying anything, you can still spend a couple of hours at Cat Street's many art galleries.
Location: Upper Lascar Row, Sheung Wan, Hong Kong
Open: Daily from 11am to 5pm
photo by Wpcpey (CC BY-SA 4.0) modified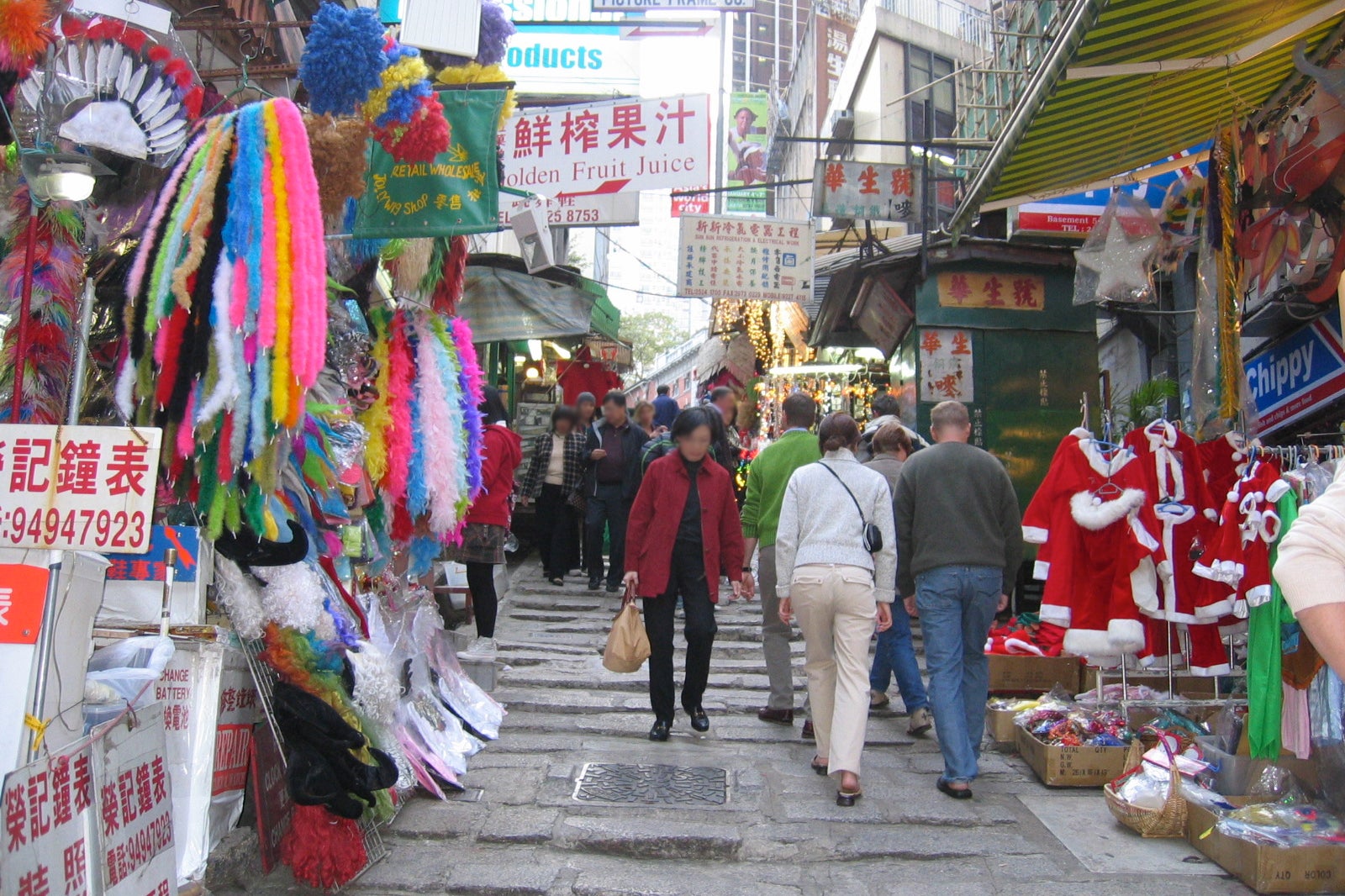 Pottinger Street Market's modest collection of small stores offer a nice opportunity for those looking to pick up knick-knacks, costumes, cheap fashion jewellery and ladies clothes. Bargaining is expected so don't pay the first price and don't expect brand name items to be genuine. Pottinger Street Market runs up the slope from Des Voeux Road Central to Wyndham Street.
Location: Pottinger Street, Central, Hong Kong Island, Hong Kong
photo by I64s (CC BY-SA 3.0) modified