5 Best Restaurants in Sheung Wan
Where to Eat in Sheung Wan
Sheung Wan has an incredible range of small, hard-to-find restaurants that draw people in from all over Hong Kong. This district used to be the western edge of the MTR Underground line, but since the extension along the coast all the way to Kennedy Town, more and more new restaurants have relocated to the area to the west of Sheung Wan.
Sheung Wan's best restaurants are generally those with authentic recipes, cheap prices and a vibe more in touch with the past. Here we have rounded up where to eat in Sheung Wan, including some genuine Cantonese restaurants that will have you sitting shoulder-to-shoulder with old uncles, as well as some of the most fashionable joints in the city offering a variety of pan-Asian cuisines.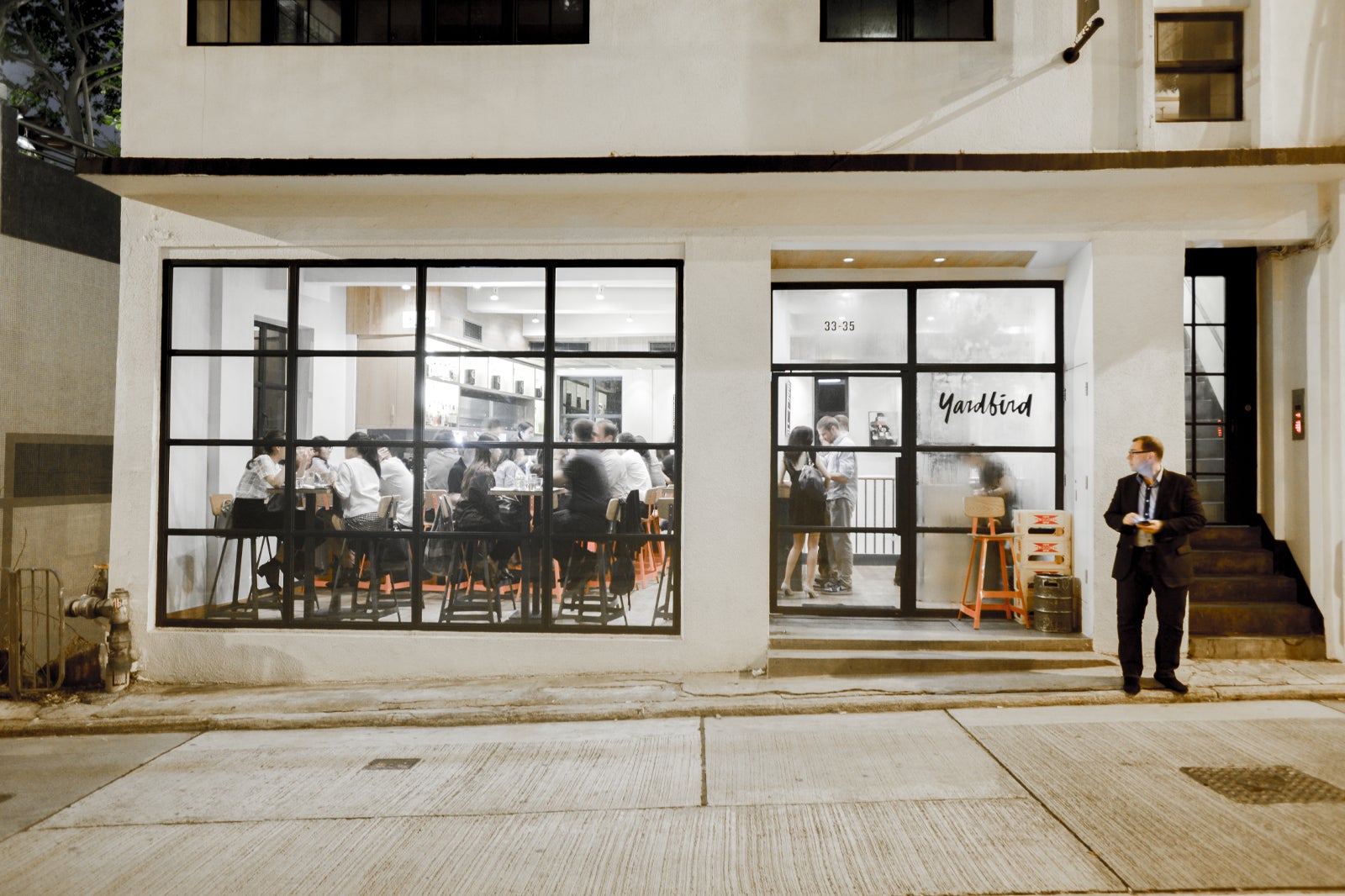 Yardbird is a run by a group of young talented chefs from North America, serving creative yakitori chicken cuts presented in stylish, inventive portions. This western/Japanese crossover is finding favour in Hong Kong right now and Yardbird is ahead of the pack. The full range of chicken cuts are available and all heavily seasoned but expertly done.
Popular dishes include chicken breast yakitori with wasabi and soy, pork belly flavoured with ponzu and onion, and chicken 'oysters' taken from the backbone. To complement the meat dishes are more Japanese-influenced dishes like asparagus with onsen egg. The cocktails are great too. Located in SoHo the closest MRT station is Sheung Wan. Open for dinner only.
Location: 154-158 Wing Lok St, Sheung Wan, Hong Kong
Open: Monday–Saturday from 6pm to midnight
Phone: +852 2547 9273
photo by Yardbirdhk (CC BY-SA 4.0) modified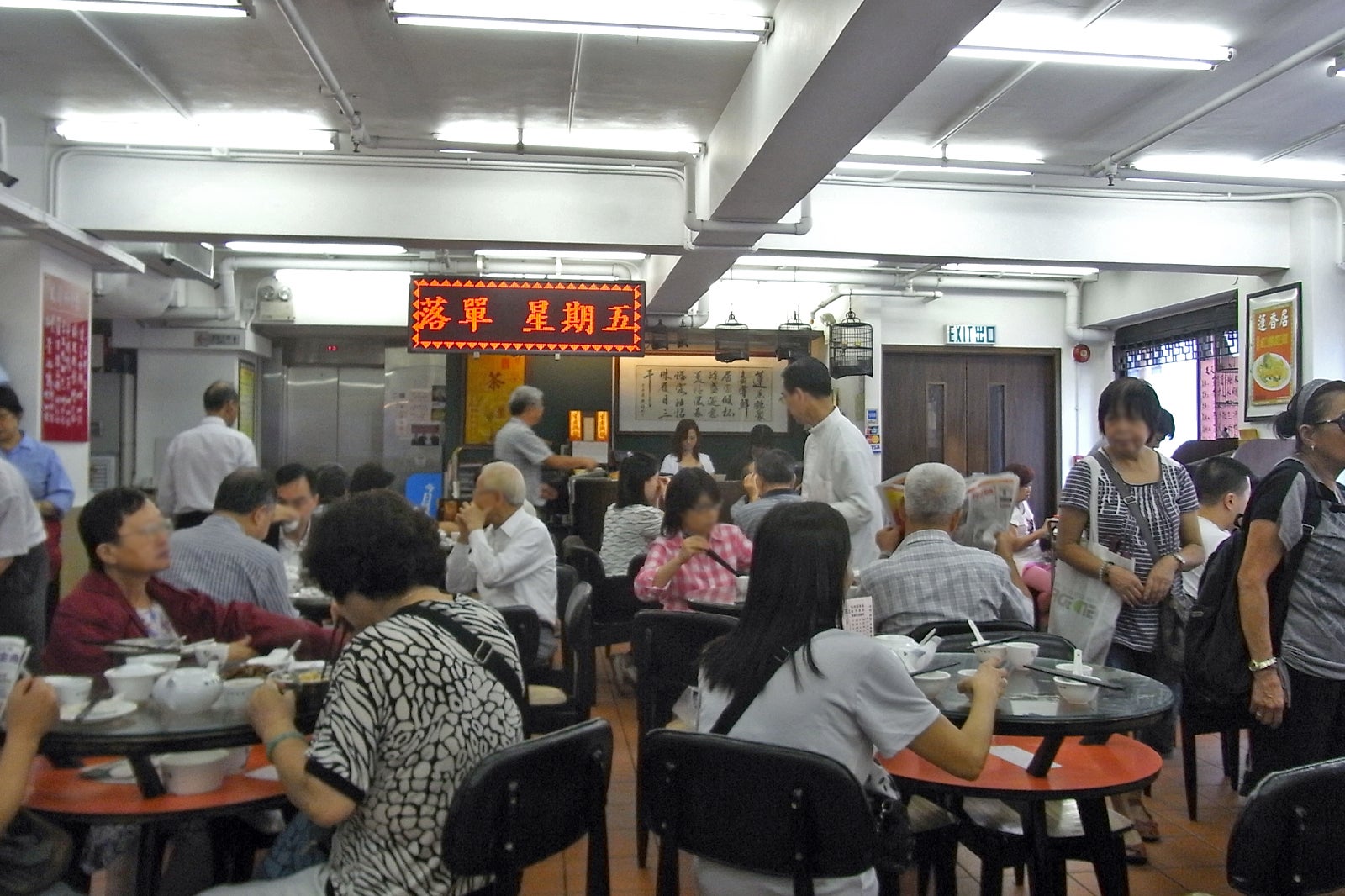 Lin Heung Kui is certainly one of the best Cantonese restaurants in Sheung Wan. The dim sum and tea lunch options are very popular at lunch (almost as popular as its more famous sister restaurant, Lin Heung Tea House), but unlike its more famous sibling, this restaurant also offers a classic dinner menu.
The service couldn't be described as diligent, but this adds to the experience. Recommended dishes include poached chicken, tofu in soy sauce and the traditionally prepared 'eight treasures duck', which is the whole bird stuffed with specially chosen ingredients.
Location: Des Voeux Rd Central, Sheung Wan, Hong Kong
Open: Daily from 6am to 11pm
Phone: +856 2156 9328
photo by EahJoseph (CC BY-SA 3.0) modified
With a downstairs bar and a cosy yet cool upstairs bistro, 208 Duecento Otto has been a mainstay on the Shueng Wan dining scene for many years. The Neapolitan pizzas are fantastic here, with a range of classic and signature recipes, as are the intriguing appetisers and light bites.
Cured meats and Italian cheeses are prominent, although they serve a roasted lamb rack or slow-braised osso buco if you want a complete Italian dining experience. Prices are on the high side but are justified. Located on Hollywood Road in the centre of SoHo.
Location: 208 Hollywood Rd, Tai Ping Shan, Hong Kong
Open: Monday–Friday from midday to 10pm, Saturday–Sunday from 11am to midnight
Phone: +856 2549 0208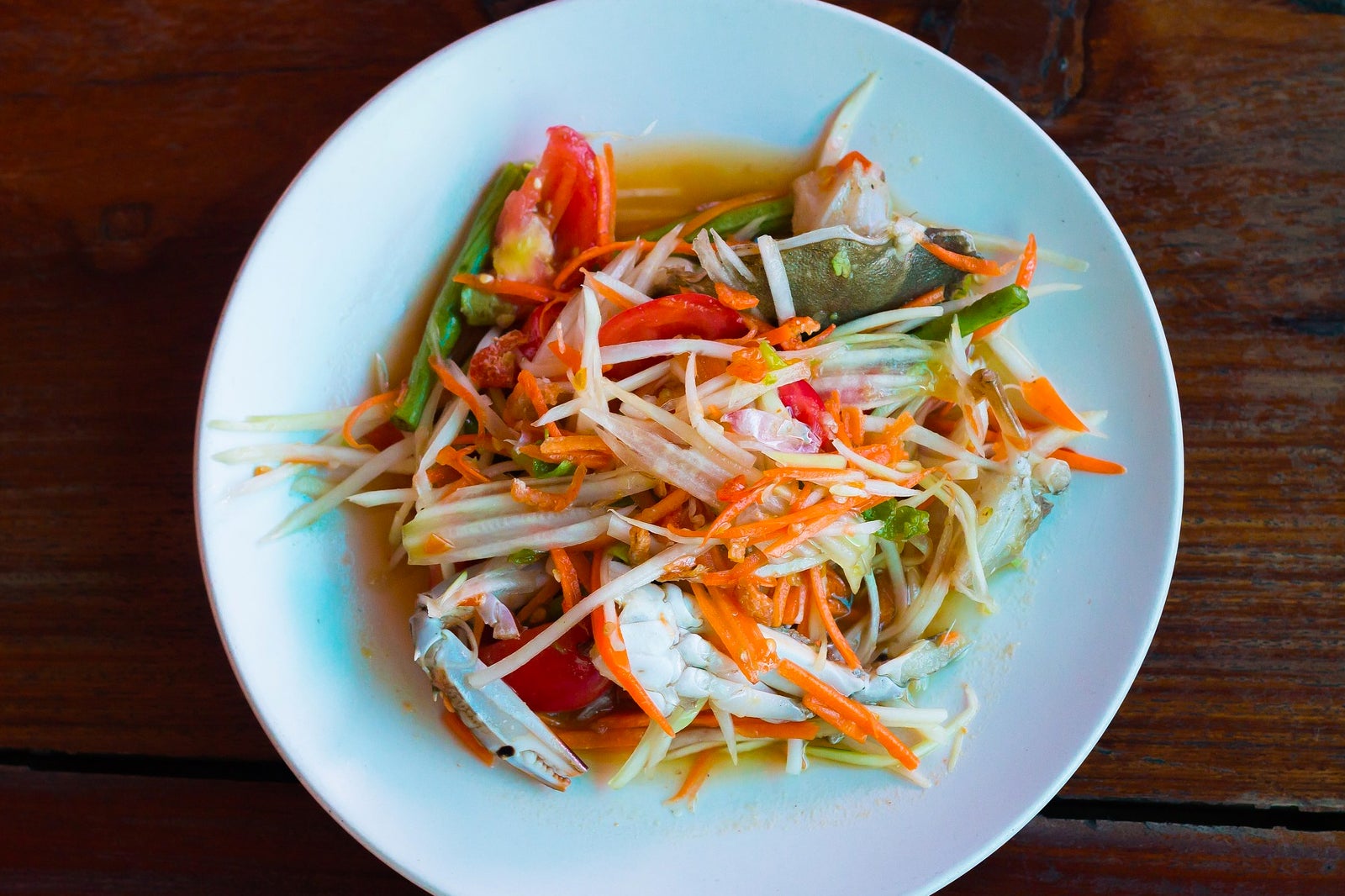 Located in SoHo on Hollywood Road, Chachawan Thai restaurant is one of the most popular restaurants in Sheung Wan. Specialising in north-eastern Thai food – home of many of Thailand's most beloved dishes – Chachawan cooks them just about better than anyone else in Hong Kong.
The interior is simple and modern, and prices are more than fair when you consider the quality of the tom yum kung soup, spicy som tam salad and tender grilled chicken. Don't miss the coconut ice cream for dessert.
Location: 206 Hollywood Road, Sheung Wan, Hong Kong
Open: Daily from midday to 2.30pm and 6.30pm to midnight
Phone: +852 2549 0020
This cooking school and cafe in Sheung Wan offers private cooking parties where you and your group cook together then get to enjoy the fruits of your labour. There is a focus here on healthy home cooking in a variety of styles, from Spanish tapas to Greek and 'eastern' flavours. For a unique dining experience, Corner Kitchen is a great option.
The open-fronted Corner Kitchen Café on Hollywood Road serves salads, pastries and tasty, western breakfasts.
Location: 226 Hollywood Rd, Sheung Wan, Hong Kong
Open: Daily from 8am to 8pm
Phone: +852 2547 8008