25 Best Things to Do in Tokyo
Tokyo Attractions
Tokyo is one of the world's most exciting cities and offers both the ancient and the modern in one day. Many people can't help but be fascinated by Japan because of its ancient culture while many are also attracted to its modernity and creativity. Tokyo is full of interesting attractions and not all of them are necessarily that expensive to visit.
Some very interesting venues are open to the public for free, such as the park at The Imperial Palace East Gardens in central Tokyo, Sumida Park in Asakusa, Meiji Shrine in Shibuya, Sumo Wrestling Museum in Ryogoku, and the Yebisu Beer Museum in Shibuya.
What are the best things to do in Tokyo?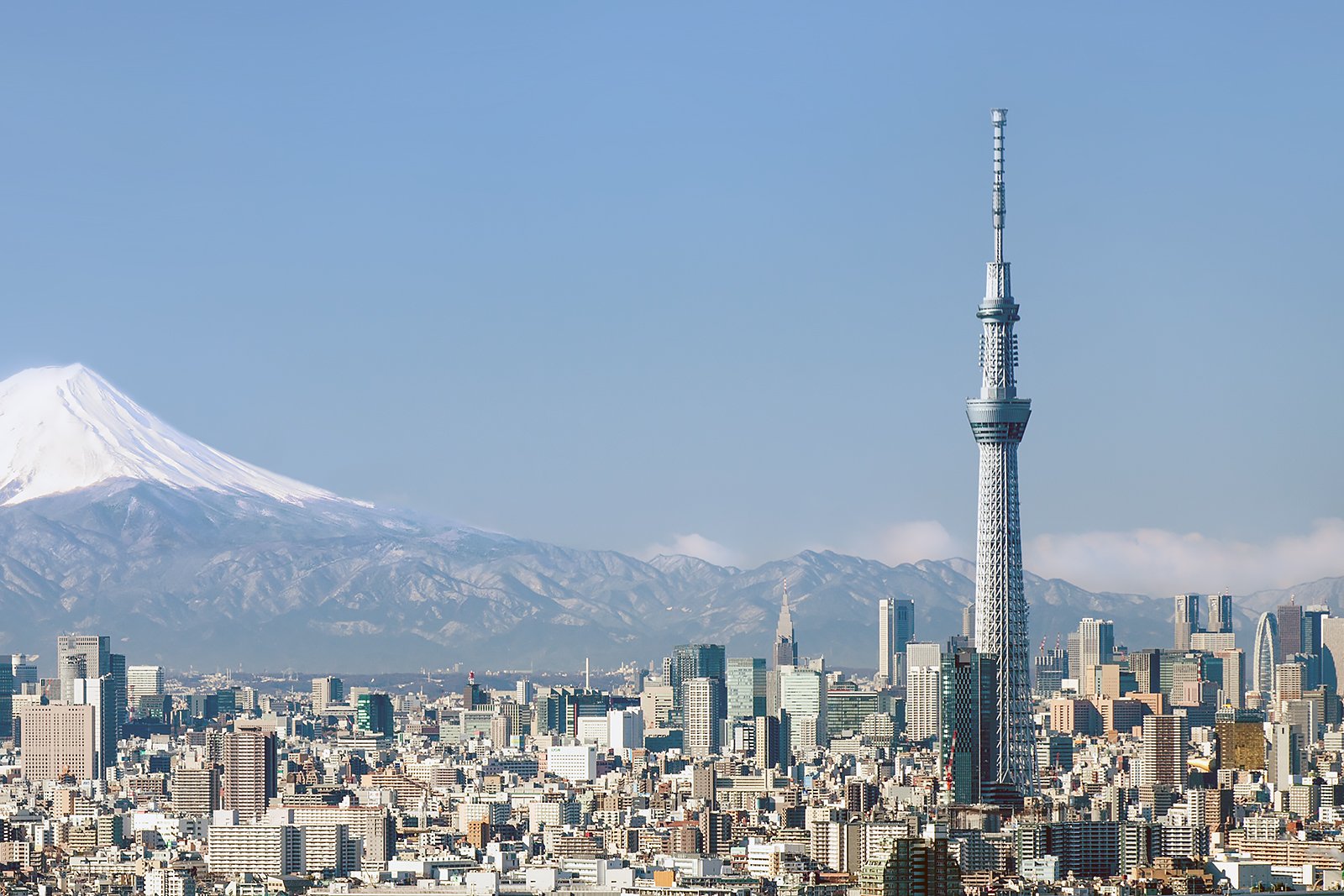 A modern icon of Japan, Tokyo Skytree stands at 634 metres high, making it one of the tallest structures in the world. The base of the tower, Tokyo Skytree Town, has a shopping mall, an aquarium, an excellent range of restaurants, and souvenir outlets.
You can go up to Tokyo Skytree's 2 observation decks for panoramic views of Tokyo and the Kanto region. The 350-metre-tall Tembo Deck has 3 floors with glass panels overlooking the city, while the 450-metre-tall Tembo Galleria features a steel-and-glass walkway that slopes upwards to the top. Even if you don't go up to the viewpoint, you will no doubt see this modernist masterpiece while sightseeing around the city.
Location: 1 Chome-1-2 Oshiage, Sumida City, Tokyo 131-0045, Japan
Open: Daily from 8am to 10pm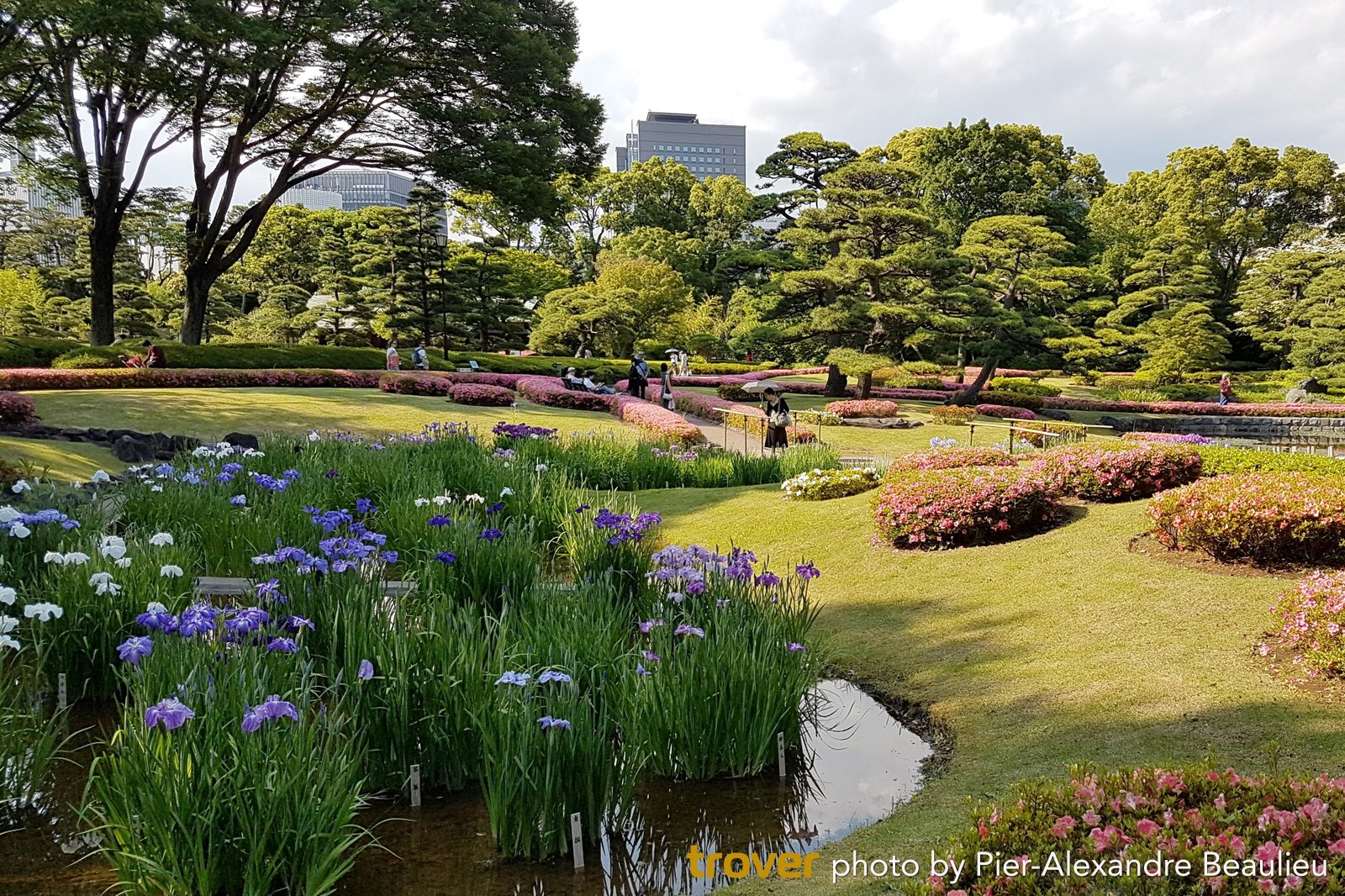 Eastern Park of the Imperial Palace
The Imperial Palace is the residence of Japan's Imperial Family and is located in the middle of Tokyo. Most of the palace grounds are closed to the public but you can visit the Imperial Palace East Gardens (Kokyo Higashi Gyoen), which is open to the public for free all year round.
Inside you will see beautiful Japanese-style gardens that are manicured to perfection and historical ruins such as walls and guardhouses from the Edo period. Also located on the same grounds is the Museum of Imperial Collections (Sannomaru Shozokan), which displays a collection of over 6,700 pieces belonging to Emperor Showa, including ancient brush paintings, arts and crafts. The East Gardens is a short walk from Otemachi Station.
Open: Tuesday–Thursday and Saturday–Sunday from 9am to 4pm (closes later in the summer months)
Phone: +81 (0)3-32131111
Couples
Families
History
Photo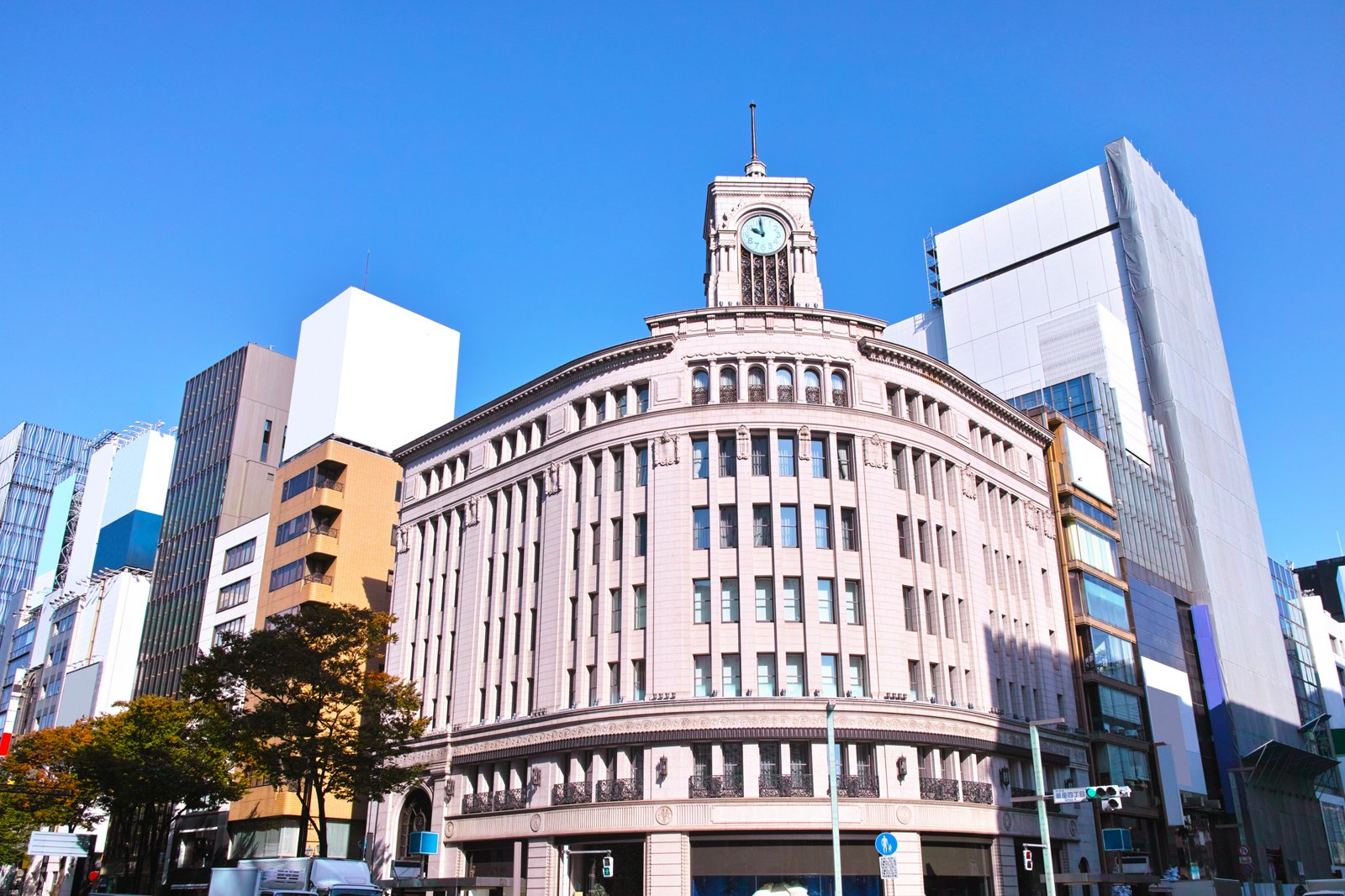 The Ginza Wako Building is a Neo-Renaissance style building with a clock tower dating back to the 19th century. The building is the landmark for the Ginza shopping district and was first founded in 1881 by Kintaro Hattori, a watch and jewellery specialist. Ginza Wako (or just Wako for short) is one of the relatively few buildings that survived World War II. Nowadays, Wako is one of the most well-known retailers in Japan and houses upscale foreign merchandise such as watches, jewellery, dishware and porcelain. The clock tower plays the famous Westminster Chimes.
Location: 4 Chome-5-11 Ginza, Chuo, Tokyo 104-8105, Japan
Open: Daily from 10.30am to 7pm
Phone: +81 (0)3-3562-2111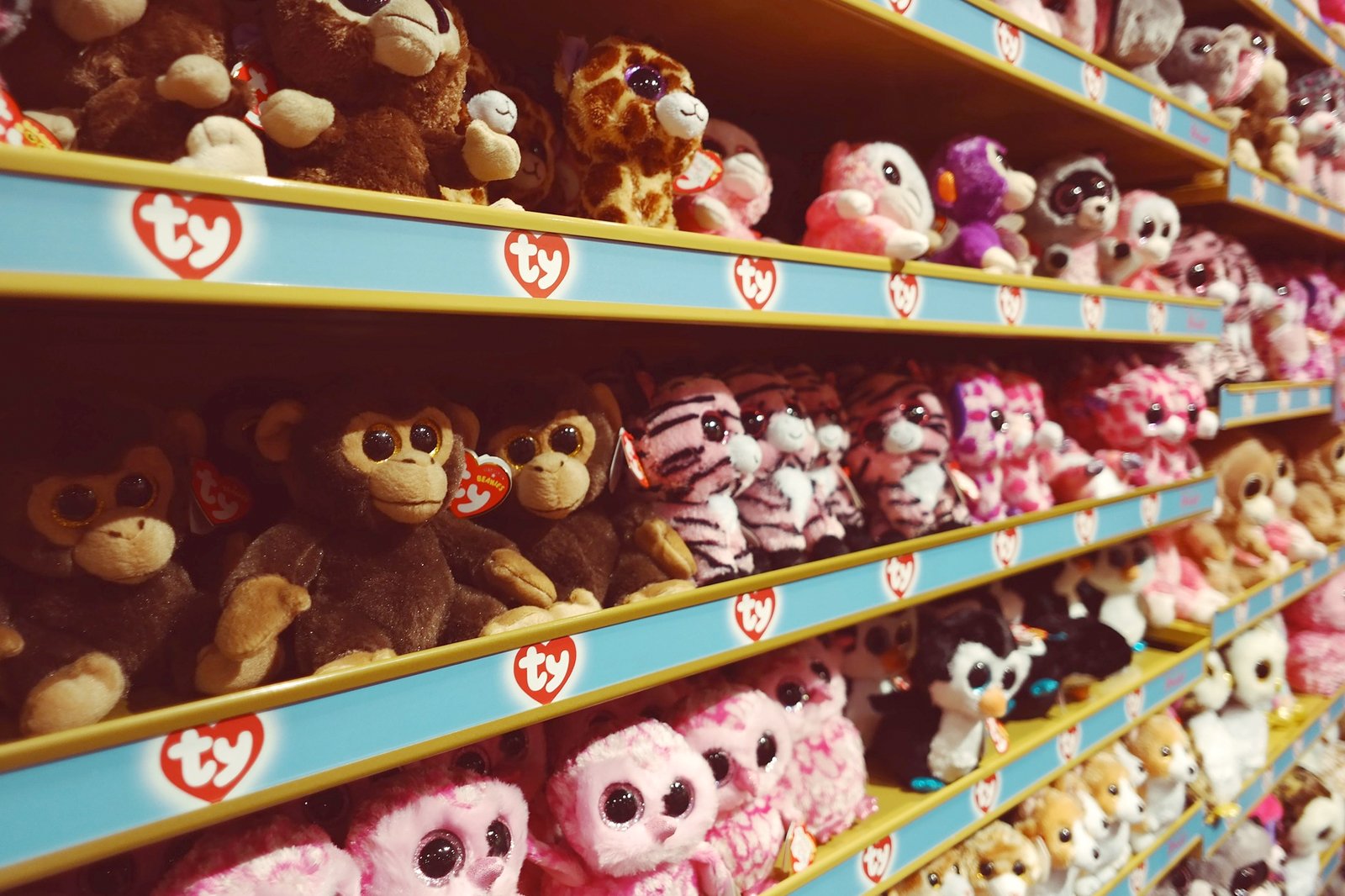 With 4 floors of toys and games, Hakuhinkan Toy Park is truly a paradise for every child as well as young-at-heart adults. The store was first opened in 1899, making it one of the oldest toy stores in Japan. Hakuhinkan features all sorts of toys, from computer games to board games, jigsaw puzzles, game arcades, magic tricks, wooden toys, Japanese dolls and traditional goods, music boxes, stuffed animals and joke gifts. Hakuhinkan also has a toy clinic, a duty-free counter and child-friendly restaurants. If you're travelling by public transport, take the JR Yamanote line to Shimbashi.
Location: 8 Chome-8-11 Ginza, Chuo, Tokyo 104-0061, Japan
Open: Daily from 11am to 8pm
Phone: +81 3-3571-800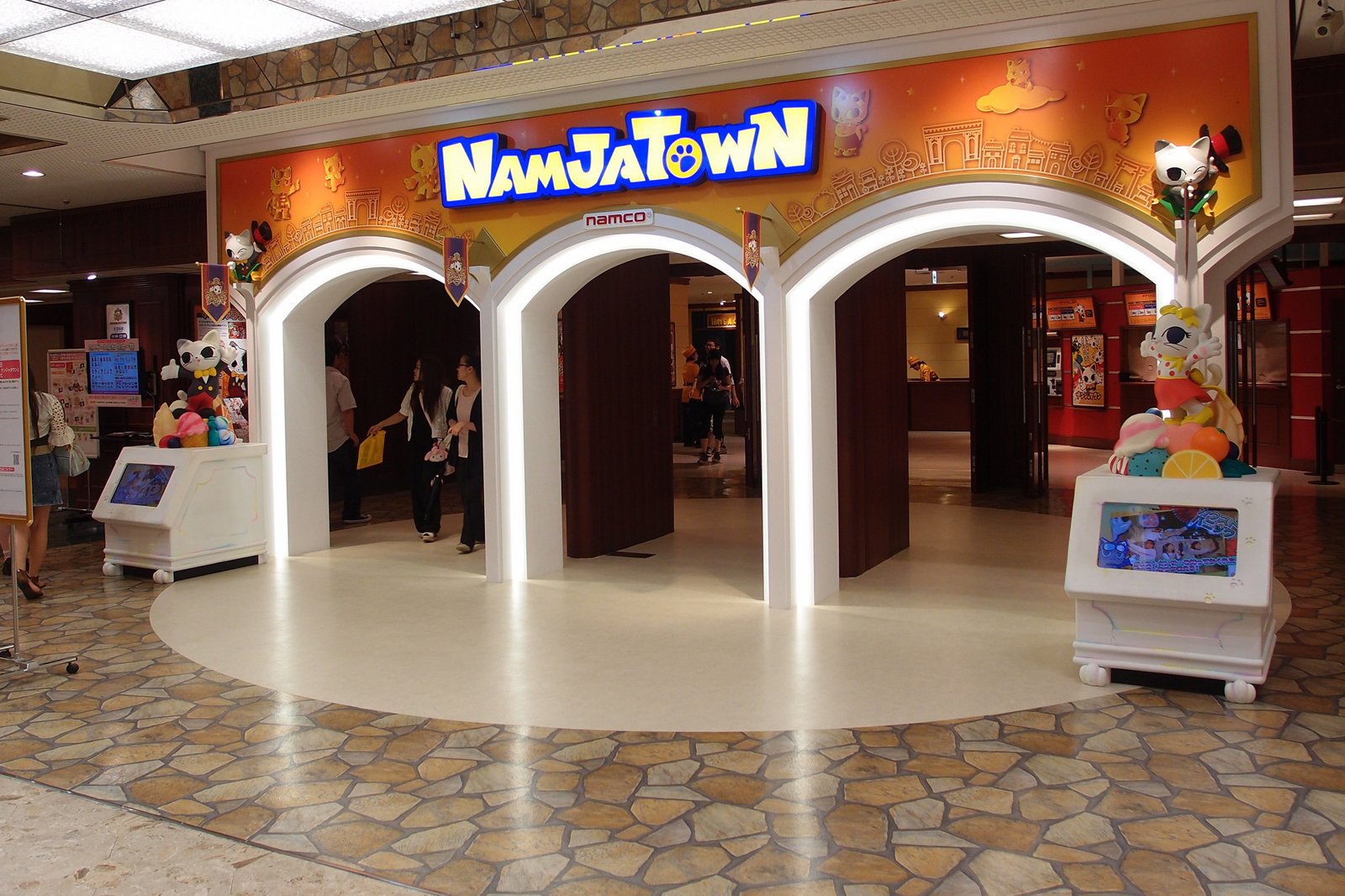 Ice Cream Museum at Namja Town
When in Ikebukuro, you should check out the incredible range of bizarre flavours on offer at the Ice Cream Museum inside the Sunshine City Complex. It's located inside the Namja Town, an indoor theme park built in the Edo style. The park lies on the first floor between 2 big shopping malls Alpa and Alta. If you've never tried ice cream from Japan, Turkey, Italy or Belgium, you will have the chance here. This place holds countless pints of ice cream in just about every flavour under the sun, including octopus, squid, beef tongue, snake and Indian curry, to name just a few. There's also a gyoza stadium, where you can try 100s of variations of these Japanese dumplings.
Location: 3-1-3 Higashi-Ikebukuro, Toshima, Tokyo 170-0013, Japan
Open: Daily from 10am to 10pm
Couples
Families
Photo
Food
Unusual
photo by Guilhem Vellut (CC BY 2.0) modified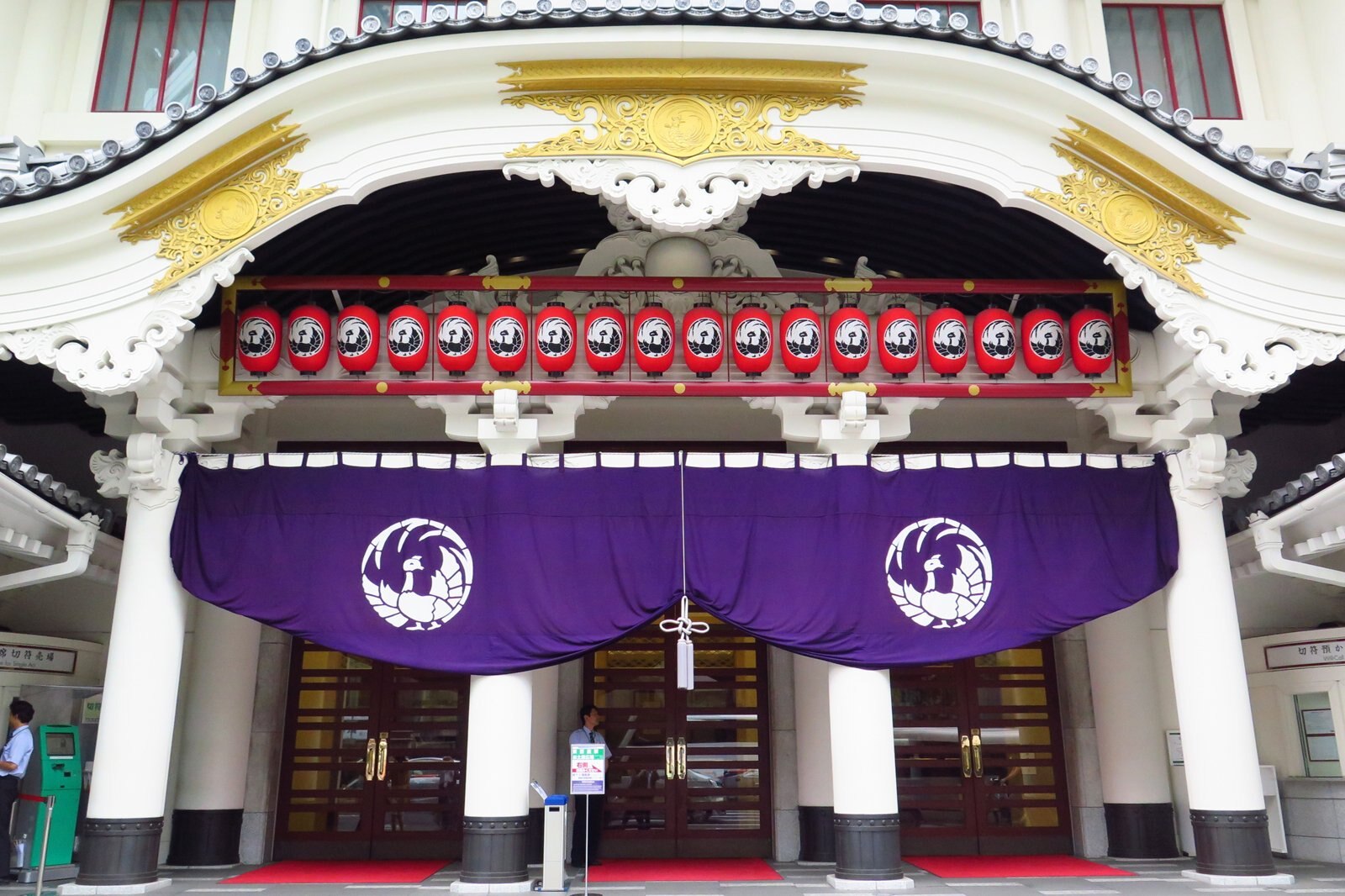 Traditional Japanese kabuki performances are one of those things that you either love or hate. People who love it say that just the austere music, bold costumes and all the colours on stage alone make kabuki theatre a must-see for everyone. It's certainly a highly stylised performing art.
At Kabukiza Theatre in Ginza, kabuki performances are held throughout the year with the option of 'translation headphones' for foreign audiences. Typically, there are two shows per day, each lasting about 3 to 5 hours, but each show breaks up into a few acts, called maku. Visitors can get tickets for the whole show or just a single maku. Kabukiza Theatre is accessible at the Higashi-Ginza Subway Station stop. Exit 3 leads you out directly in front of the theatre.
Location: 4 Chome-12-15 Ginza, Chūō, Tokyo 104-0061, Japan
Phone: +81 (0) 3-35413131
Couples
Families
Photo
Single
Group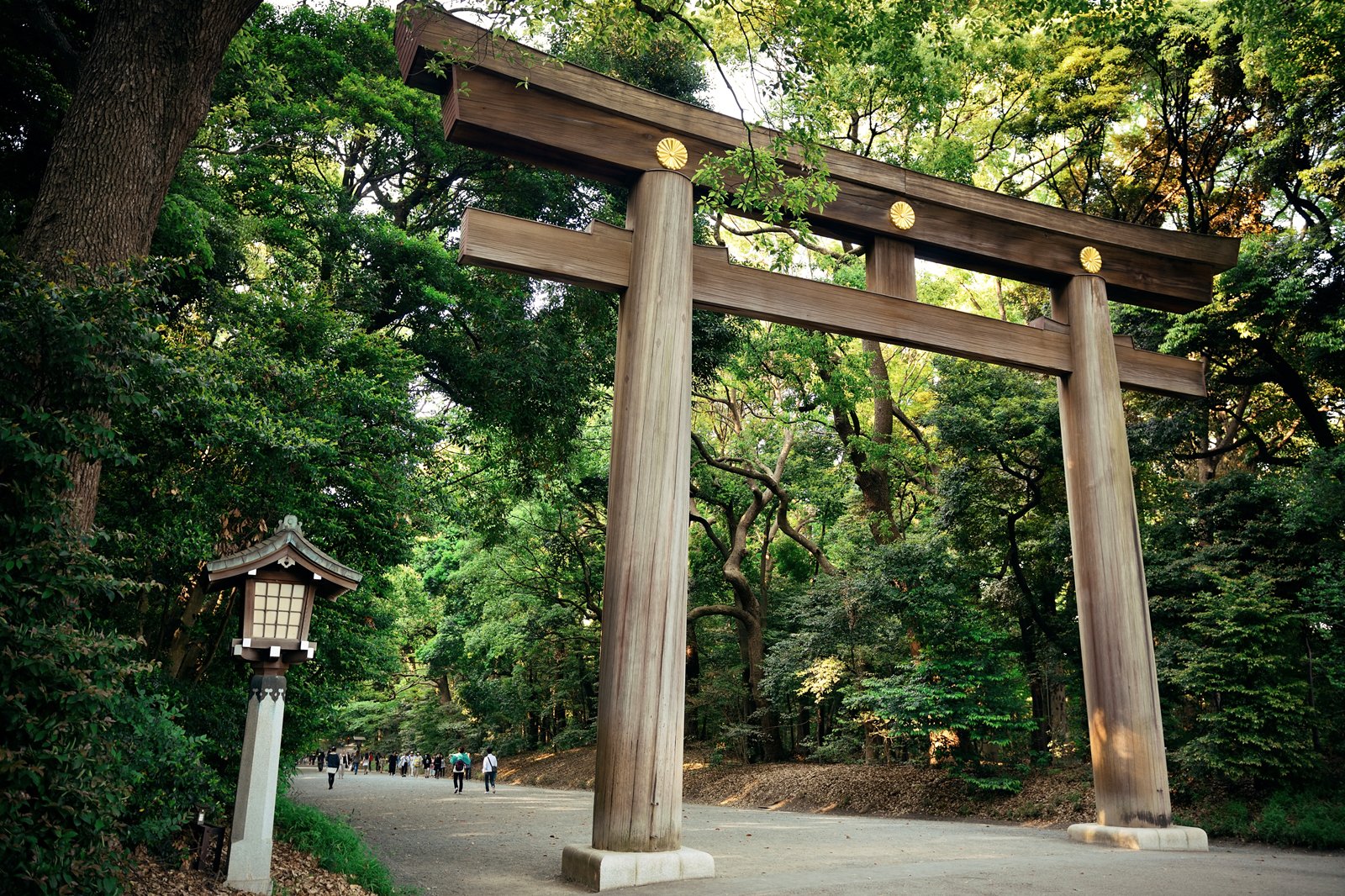 Meiji Jingu is a Japanese Shinto shrine that was built in honour of Emperor Meiji (responsible for laying the foundations of modern-day Japan) and his wife, Empress Shoken. The shrine was built in 1920 and rebuilt after damage during World War II. Meiji Shrine is located in a beautiful forest covering about 175 acres and its many different types of trees were donated by people from all over Japan. The shrine plays a big part in many locals' lives who come here regularly to mark important personal events, such as to bring their new-born baby for prayer and dedication or when reaching important ages in their lives – 25 or 42 for men, and 19 or 33 for women. The most colourful occasion occurring here must be the Shinto wedding ceremony as Meiji Shrine is one of the most popular shrines in Tokyo among couples who come to celebrate their important day.
While there, don't forget to visit the Meiji Jingu Treasure Museum, on the same grounds as Meiji Shrine. Many exhibits demonstrate the changing of traditional Japan into a modern country as seen through clothes, including Imperial court dress, kimono, and the introduction of western clothing. If you're looking to take some souvenirs home, there are many stalls selling artifacts and sweets here. Meiji Shrine is open to the public for free.
Location: 1-1 Yoyogikamizonocho, Shibuya, Tokyo 151-8557, Japan
Open: Daily from 9am to 6pm
Couples
Families
History
Photo
Group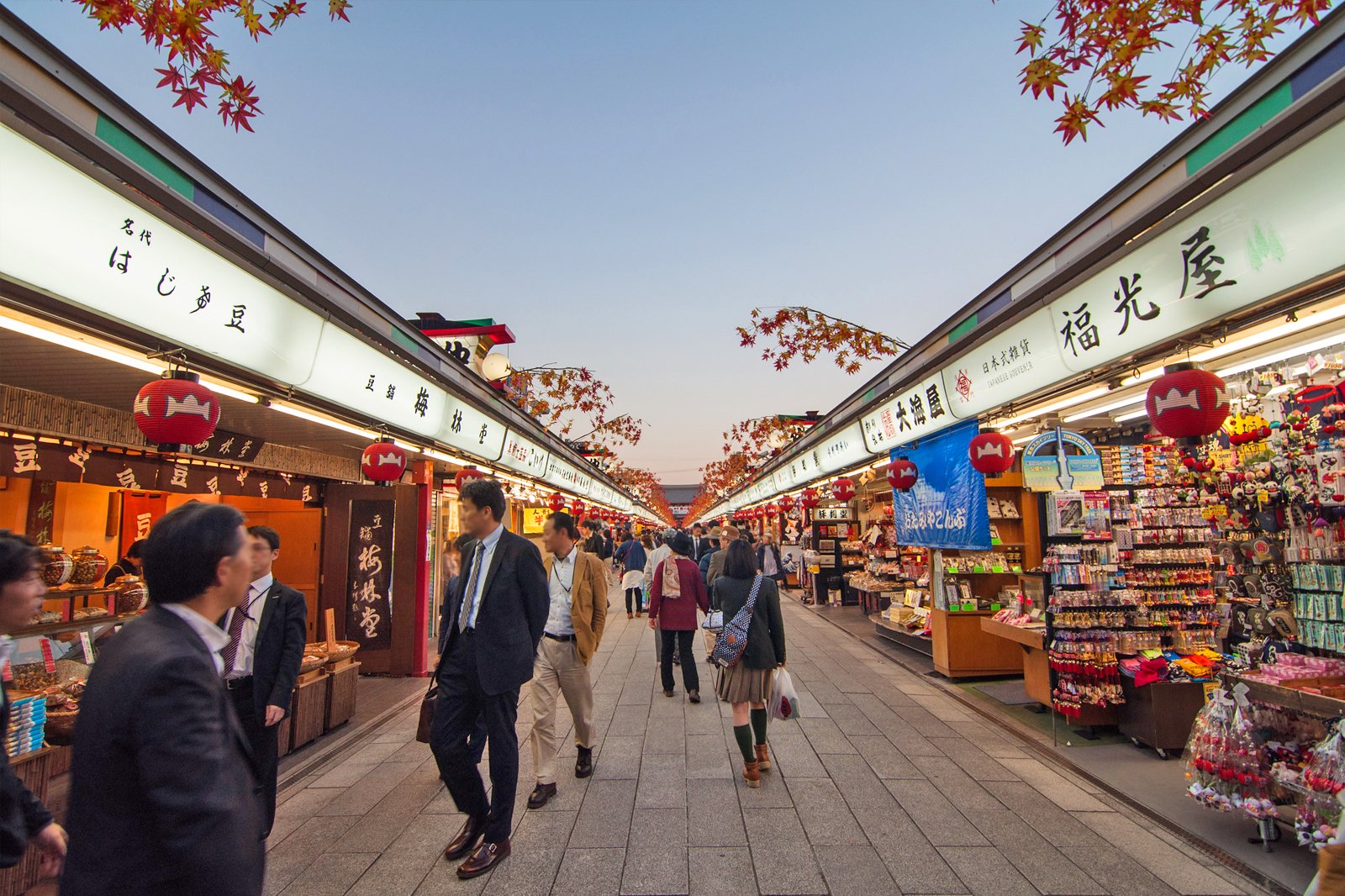 Nakamise is not just a typical shopping street in Tokyo; its history can be traced back several centuries. With a traditional Japanese atmosphere, souvenirs are sold along both sides of the 200-metre pedestrian street which is made up of close to 100 small shops. Items for sale here include traditional yukata dresses, Japanese masks, dolls, folding fans, T-Shirts and more. Must-try local snacks are for sale, such as Japanese senbei (rice crackers), ningyoyaki cakes (small cakes with sweet azuki bean filling), dango (sweet dumplings) and kaminari-okoshi (a traditional Japanese crunchy and colourful sweet snack). Nakamise Shopping Street is in the heart of Asakusa, near Sensoji Temple.
Location: 1 Chome Asakusa, Taito, Tokyo 111-0032, Japan
Open: Daily from 10am to 5pm
Couples
Families
Shoppers
Photo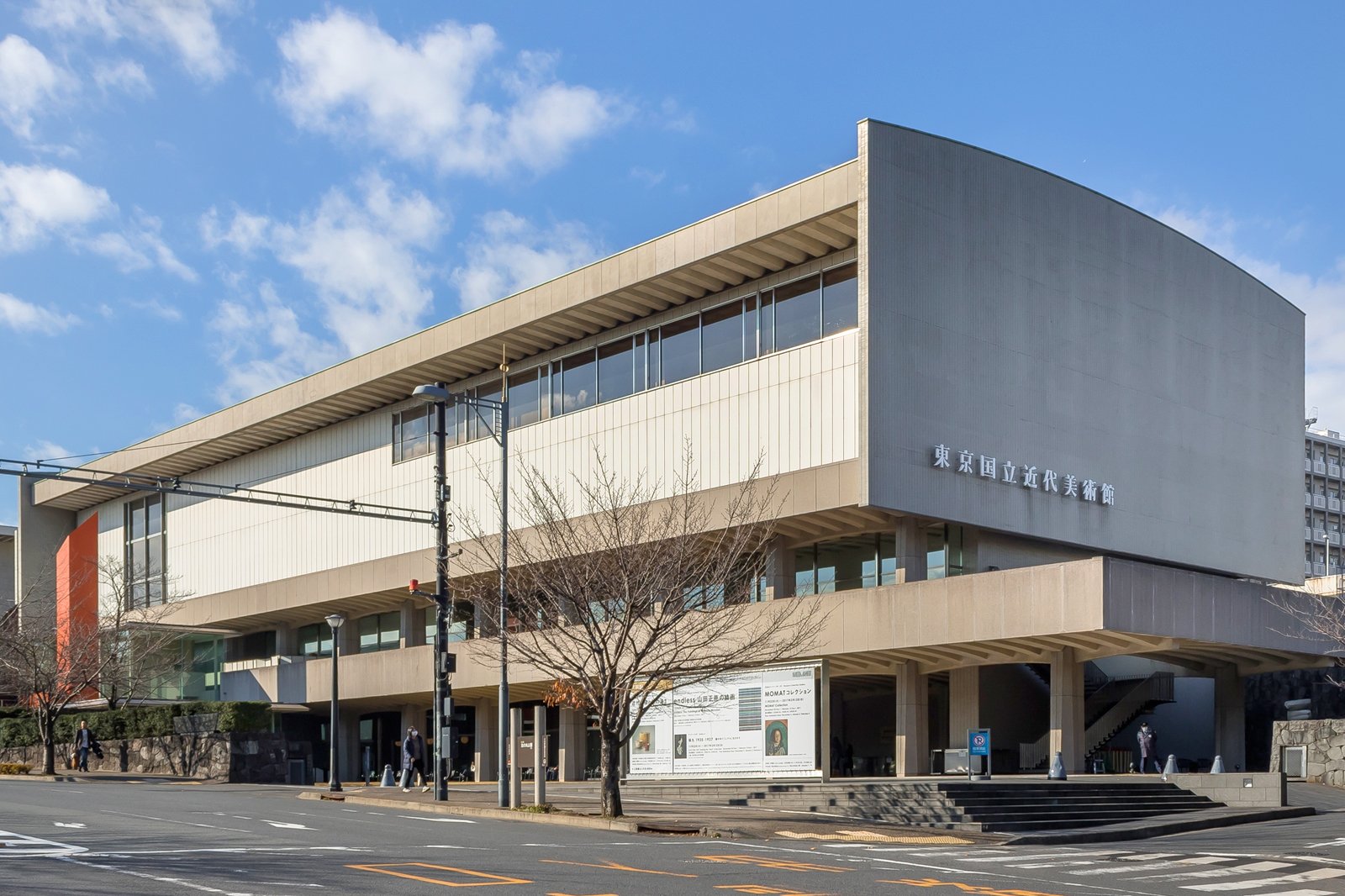 National Museum of Modern Art, Tokyo
The National Museum of Modern Art, Tokyo, is located in Ueno Park. This museum is the finest collection of modern art in Japan, featuring many works of Japanese artists, from the Meiji period (1868–1912), through the 20th century, right up to the present. You'll also find some celebrated works by foreign artists such as Paul Klee, Alexander Rodchenko, Wassily Kandinsky, Francis Bacon, Jean Dubuffet and Bertrand Lavier. Find this modern art museum close to Takebashi Subway Station. Entry costs around ¥500 but it's free to enter on the first Sunday of the month.
Location: 3-1 Kitanomarukoen, Chiyoda, Tokyo 102-8322, Japan
Open: Tuesday–Thursday from 10am to 5pm. Friday–Sunday from 10am to 8pm (closed on Mondays)
Phone: +81 (0) 3-57778600
Couples
Families
History
Photo
photo by Kakidai (CC BY-SA 4.0) modified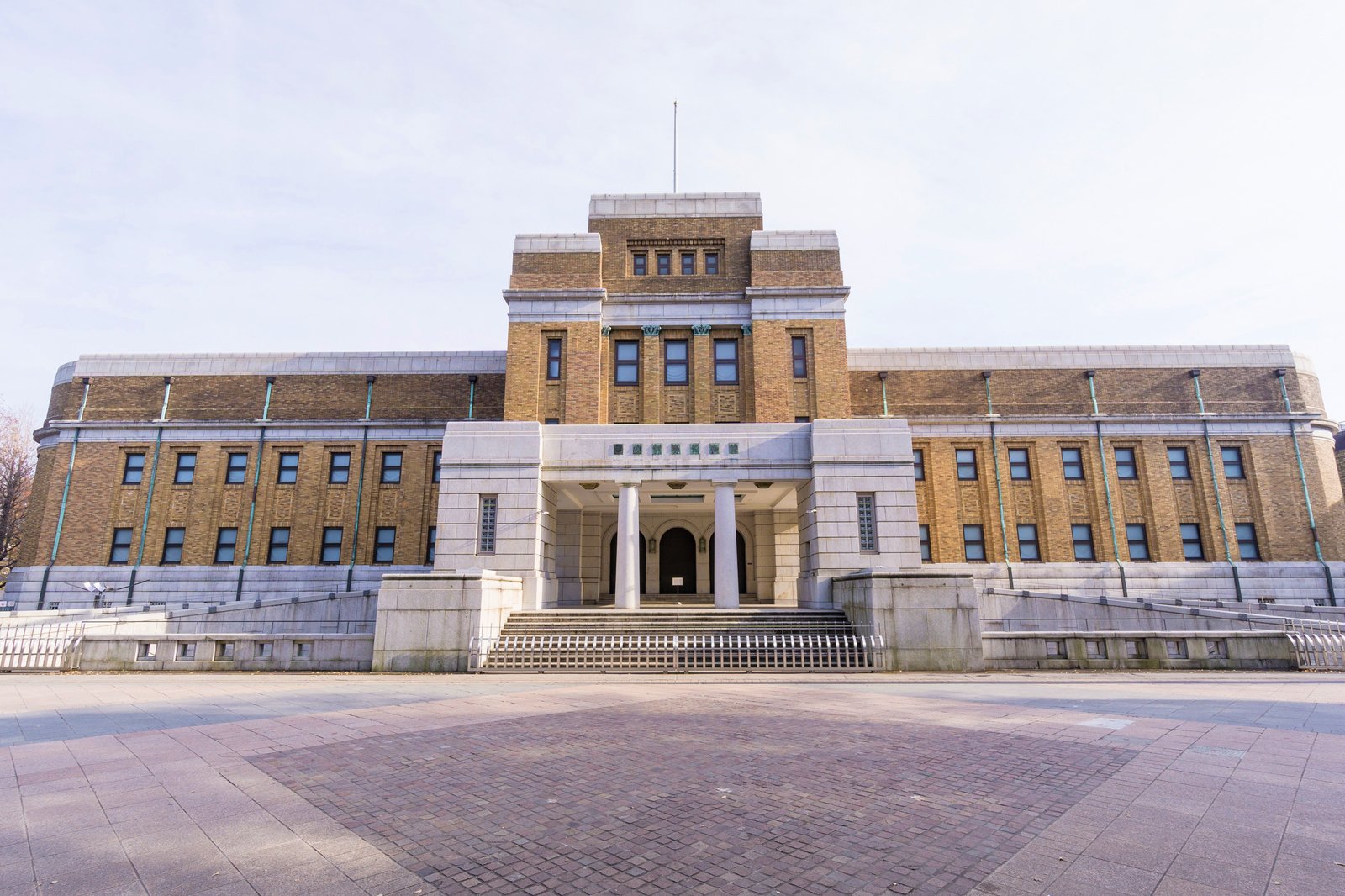 National Museum of Nature and Science, Tokyo
The National Museum of Nature and Science, Tokyo (formerly the Tokyo Science Museum) has over 10,000 exhibits to explore. Here, exhibitions are presented in sections like the Earth Pavilion and Japan Pavilion, which shows the origins of Japan since prehistoric times until the present day. Other numerous exhibits include the physical sciences, and hands-on exhibits for children to teach them the basics of science and technology.
Look out for the giant blue whale and steam engine on the grounds of the museum. They are particularly popular with children. Of all the museums inside Ueno Park, this one was the first to open. The entry fee costs from ¥500 with further charges for special exhibitions.
Location: 7-20 Uenokoen, Taito, Tokyo 110-8718, Japan
Open: Monday–Friday from 9am to 5pm. Saturday–Sunday from 9am to 8pm
Phone: +81 (0)3-57778600
Couples
Families
History
Photo
photo by Wei-Te Wong (CC BY-SA 2.0) modified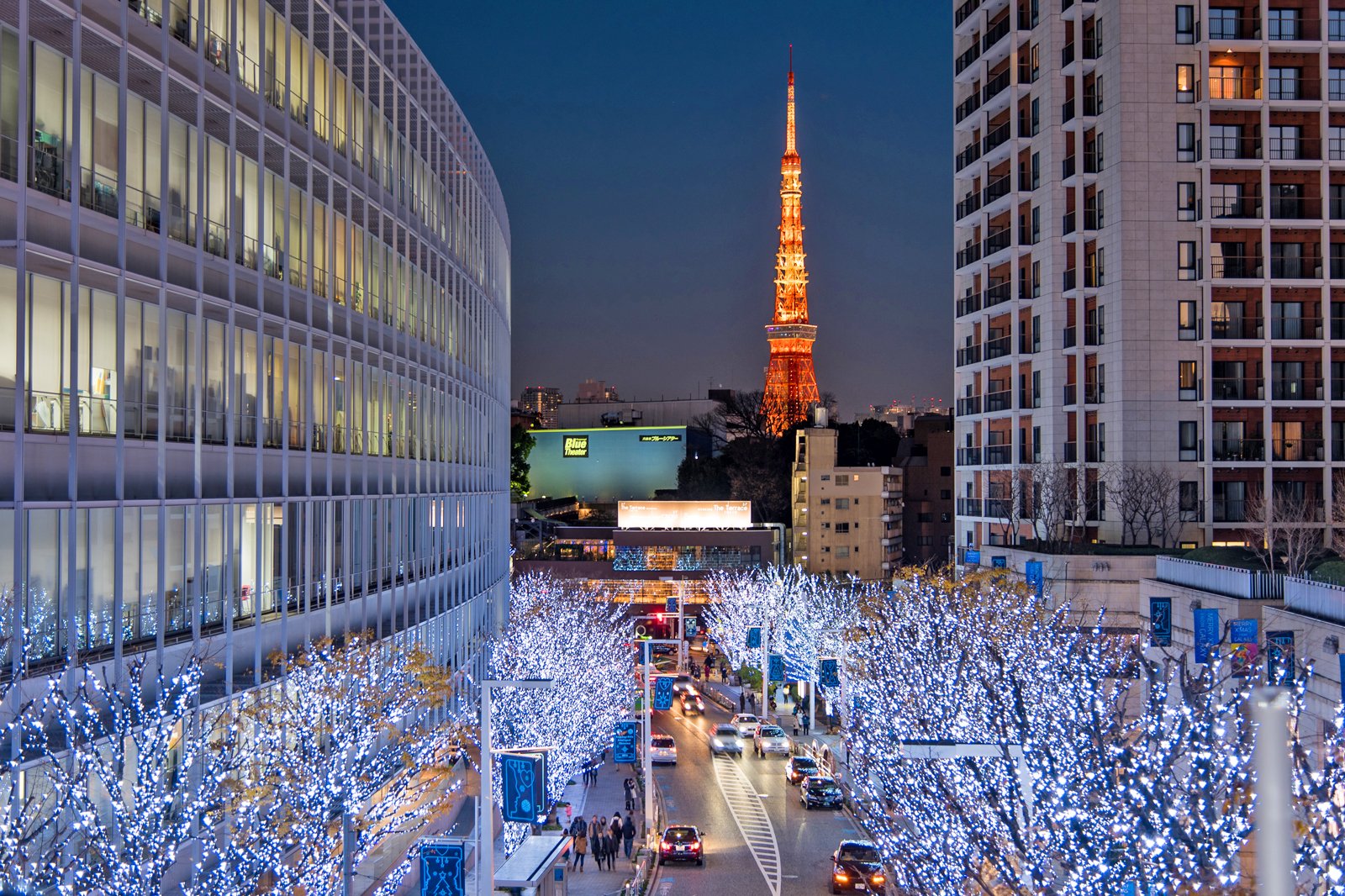 Roppongi Hills is a mega complex that features residential apartments, extensive shopping, dining, art galleries, office space, TV studios, gardens and parks and many entertainment options such as movie theaters and museums. The highlight here is the Mori Tower and its observation deck, the Tokyo City View. The idea of the developer is to have a town within a town where people can live and work and enjoy an optimum lifestyle without having to travel. To reach Roppongi Hills, take the Tokyo Metro Hibiya Line or Toei Subway Oedo Line to Roppongi Station
Location: 6 Chome-11-1 Roppongi, Minato, Tokyo 106-6108, Japan
Phone: +81 (0)3-6406-6000
Couples
Families
Photo
Budget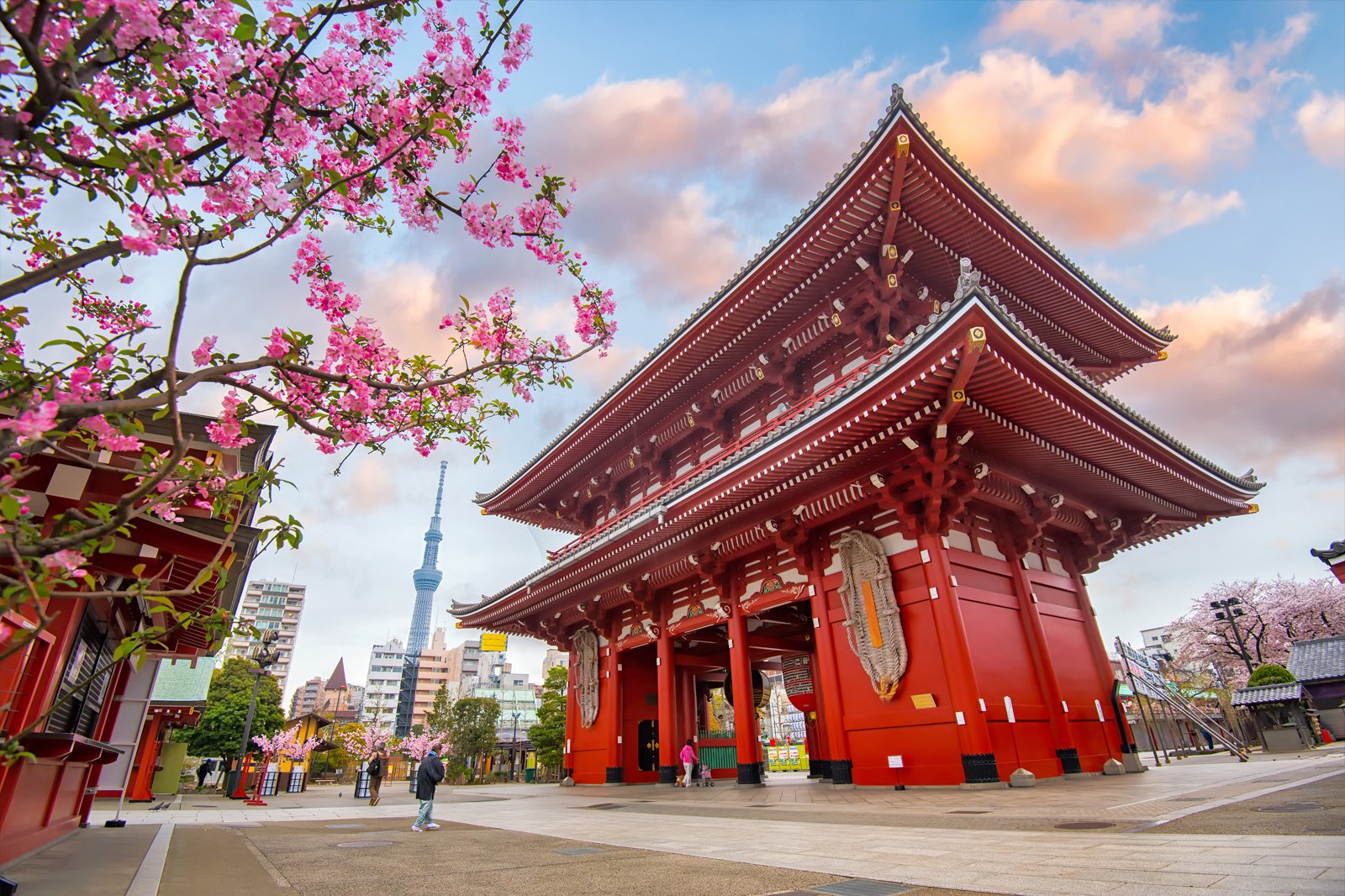 When in Asakusa, visit the popular Buddhist temple, Sensoji (Asakusa Kannon Temple), which is the oldest in Tokyo and one of the most impressive. Many tourists associate it with the large red lantern hanging at one of its gates with engraved characters saying 'Kaminari-mon' or 'Thundergate'. It's estimated that more than 30 million devotees flock here every year. The temple is dedicated to Guan Yin, the goddess of mercy.
Legend has it that Sensoji was built in 645 for the goddess of Kannon. The whole temple has been well maintained with regular renovations in spite of the fact that it has been damaged several times including in the great earthquake in 1923 and during World War II. In the courtyard is a tree that has grown out of the husk of a former tree hit and destroyed by a bomb during the war. Devotees see this as a symbol of the temple itself, regenerating and growing in the face of adversity. Another well-known structure, located behind Sensoji, is the five-tiered pagoda, Sanja-sama, which was built in 1649.
Sensoji Temple is at the heart of many yearly Tokyo festivals, including Sanja Matsuri, Hozuki-ichi, Asakusa Samba Carnival and Tokyo Jidai Matsuri.
Location: 2 Chome-3-1 Asakusa, Taito, Tokyo 111-0032, Japan
Open: The temple grounds are always open. The main hall is open daily from 6.30am to 5pm (from 6am April-September)
Phone: +81 (0)3 3842 0181
Couples
Families
History
Photo
Group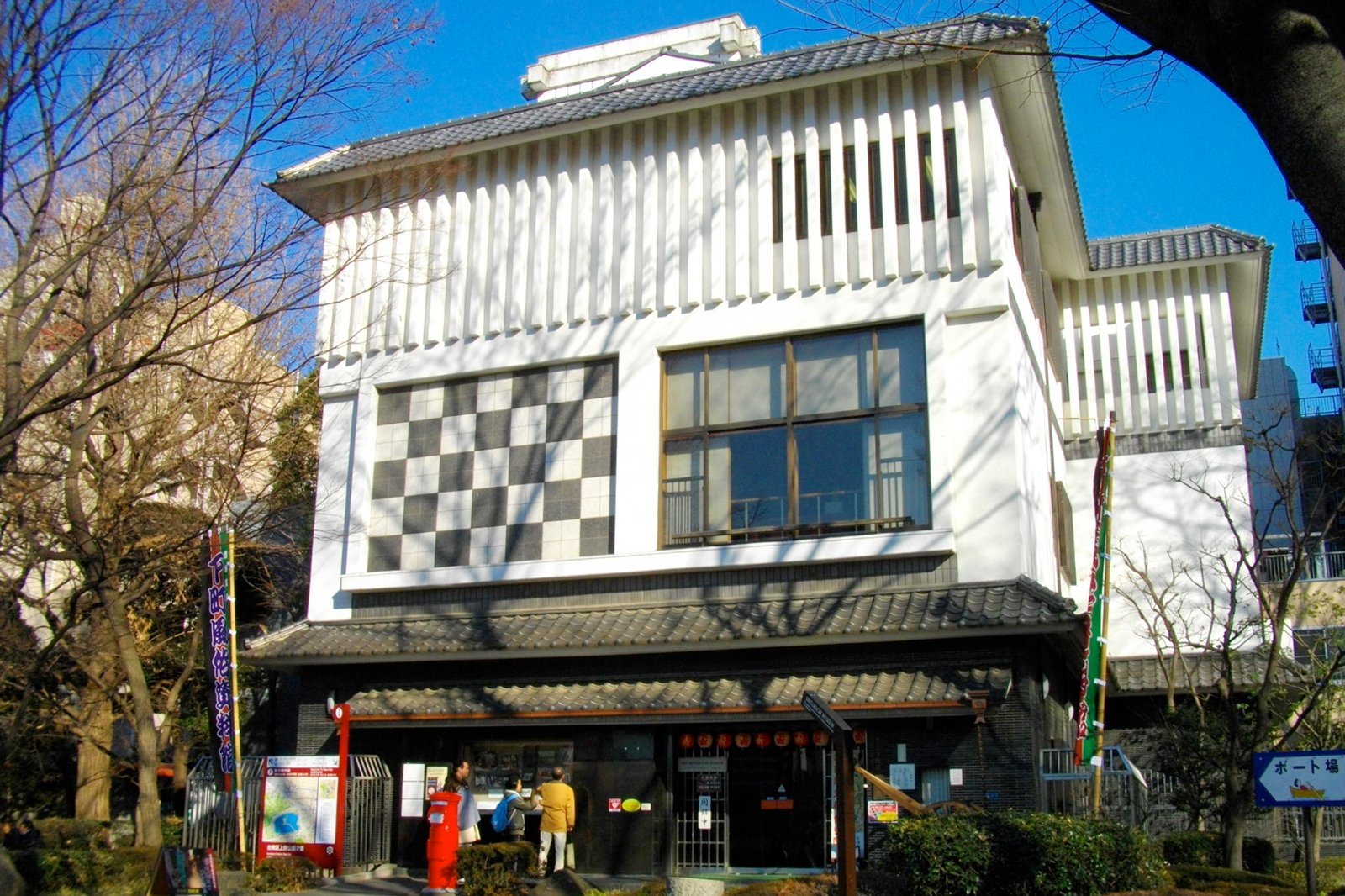 This charming little museum shows the daily life of Japanese people during the Edo period. Shitamachi Museum has English-speaking tour guides explaining traditional street scene replications, complete with a merchant's house, shops and a tenement building, as well as a display of period toys on the second floor where you are allowed to try out many items. Visitors can have a close look at how a traditional living room, bedroom and kitchen looked like in the old days. Shitamachi Museum is located in southern section of Ueno Park, close to Shinobazu Pond.
Location: 2-1 Uenokoen, Taito, Tokyo 110-0007, Japan
Open: Tuesday–Sunday from 9.30am to 4.30pm (closed on Mondays)
Couples
Families
History
Photo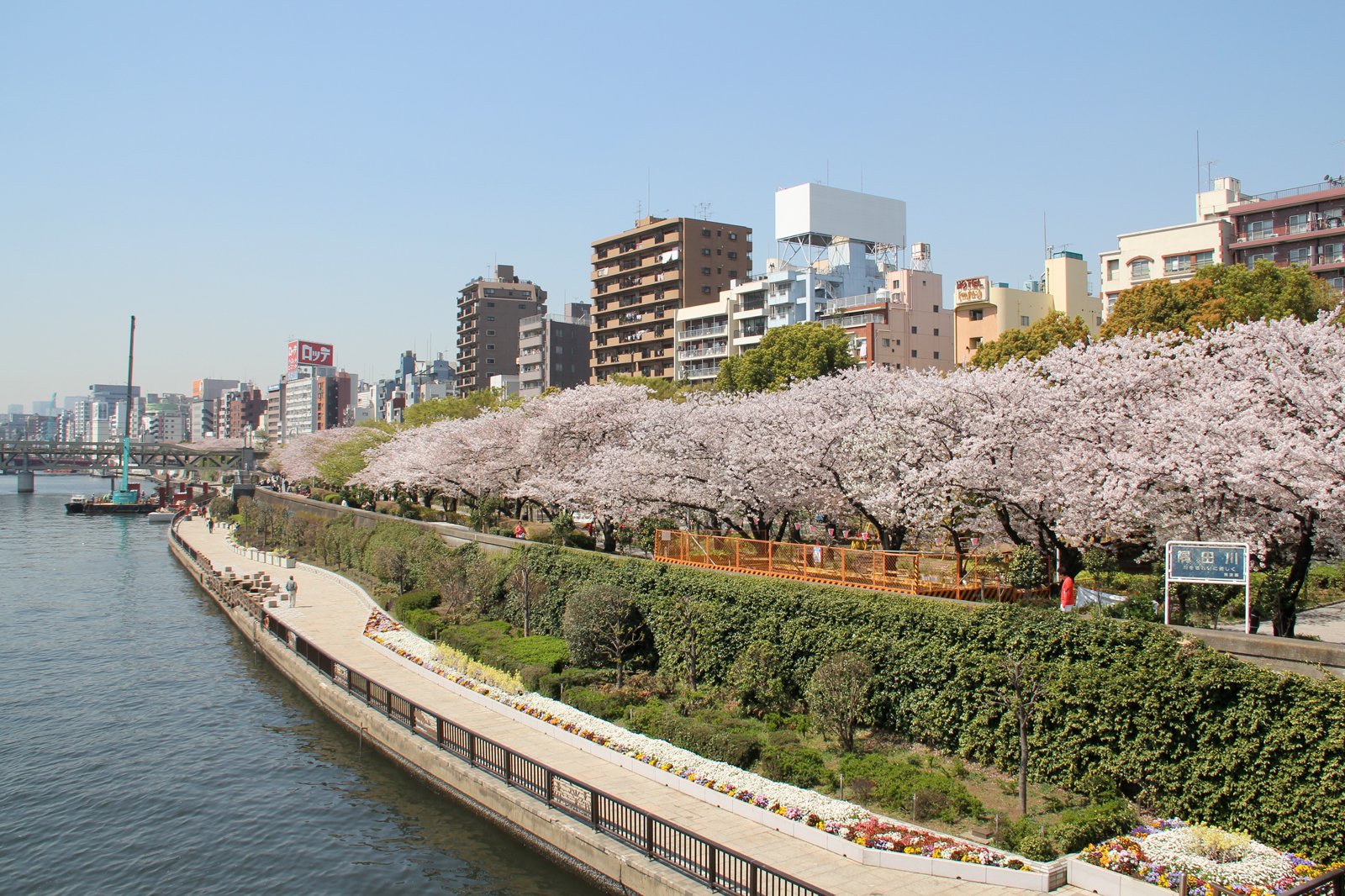 Every spring, many people come to admire the beautiful light-pink cherry blossoms along both sides of the Sumida River. The strikingly vivid trees were planted by the eighth Tokugawa Shogun Yoshimune. The scenic spot attracts both tourist and local picnickers who sit and enjoy their meal under the falling leaves of the cherry blossom trees.
After the sun goes down, the park's avenues are lit with beautiful lanterns which makes the night out even more enjoyable. Some people prefer to take a boat tour down the river, all the better to view the blossoms. The weather can be a little cool at night time, so it's a good idea to bring a blanket if you plan to stay for a while. To reach Sumida Park, take the subway to Asakusa station.
photo by Arashiyama (CC BY-SA 3.0) modified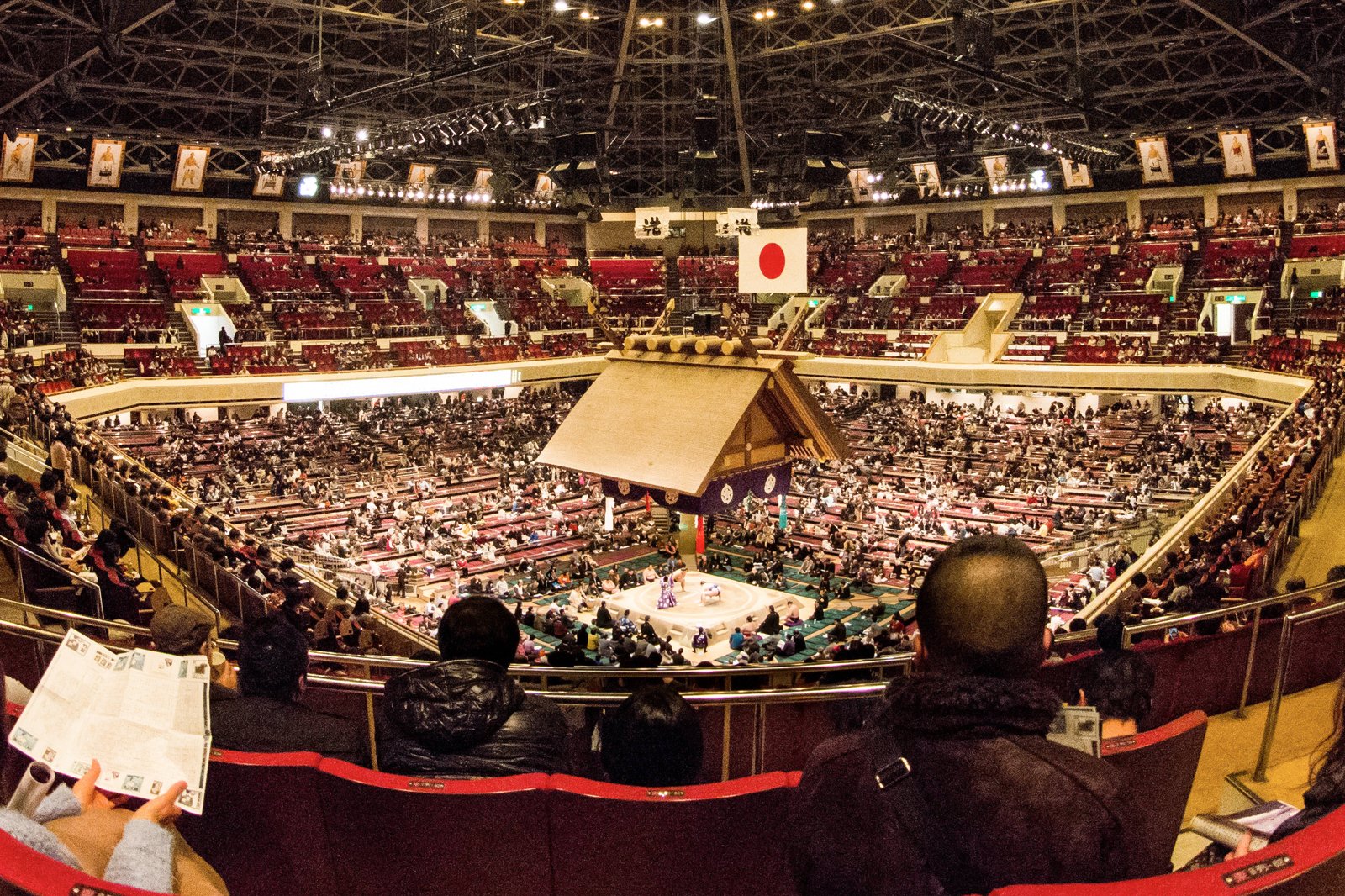 Sumo wrestling is a popular traditional sport and has been part of Japanese culture since ancient times. It's said that in the distant past people used sumo wrestling to entertain the Shinto gods. Visitors can enjoy traditional sumo wrestling tournaments in Tokyo at the Kokugikan Stadium in Ryogoku in the months of January, May and September. There are many fights in the course of 1 day and each fight lasts only a few seconds, or on rare occasions, for about a minute. Tickets for a sumo tournament vary wildly, but the cheapest seats start from around ¥4,000.
In the old days, all the wresting participants were Japanese nationals but things have changed. There are now quite a few elite wrestlers who are Mongolian, Bulgarian and even Hawaiian. And like many other sports, spectators can enjoy drinks and food and talking to friends while watching sumo. If you stay until the final match, it is considered good manners and very important from a cultural point of view to stay on until the ending ceremony is complete. It's a short ceremony which is in fact quite interesting to witness. English-language commentary via audio headphones is available throughout the proceedings.
If you miss the chance to see sumo wrestling, make sure that you visit the sumo museum located next door to the stadium. The exhibitions will help you appreciate and understand more of the art of sumo wrestling. It displays many vintage objects of sumo-related items from the Edo period to the present. The museum is free to enter.
Location: 1-3-28 Yokoami, Sumida, Tokyo 130-0015, Japan
Couples
Families
Photo
Group
photo by Gregg Tavares (CC BY 2.0) modified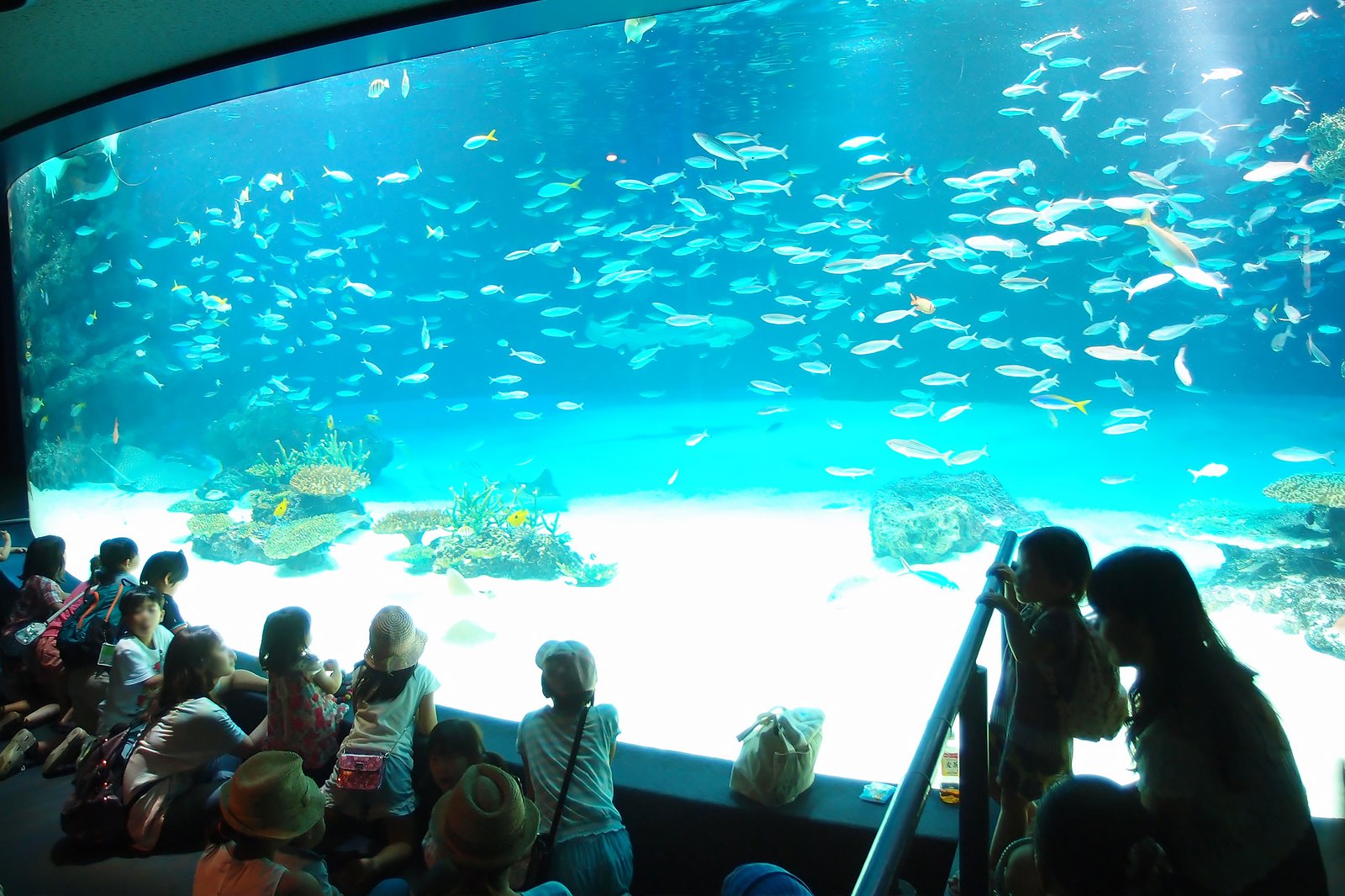 Sunshine City is a 4-building complex in Ikebukuro that features 2 large shopping malls, a theme park, and observation deck. There's also an aquarium, a museum, a convention centre, and a theatre, as well as large offices.
It offers excellent shopping opportunities such as exclusive designer shops, ladies fashion, and household goods split between 2 department stores. In total, there's over 200 different shops within Sunshine City. When it comes to dining, the choices are practically unlimited, from fast-food to European cuisine and many Japanese restaurants, with varying prices. Don't miss the panoramic views from Sunshine 60 observation deck on the top floor.
Location: 3-1 Higashiikebukuro, Toshima, Tokyo 170-0013, Japan
Open: Daily from 9am to 8pm
Phone: +81 (0)3-3989-3331
Couples
Families
Shoppers
Photo
photo by Guilhem Vellut (CC BY 2.0) modified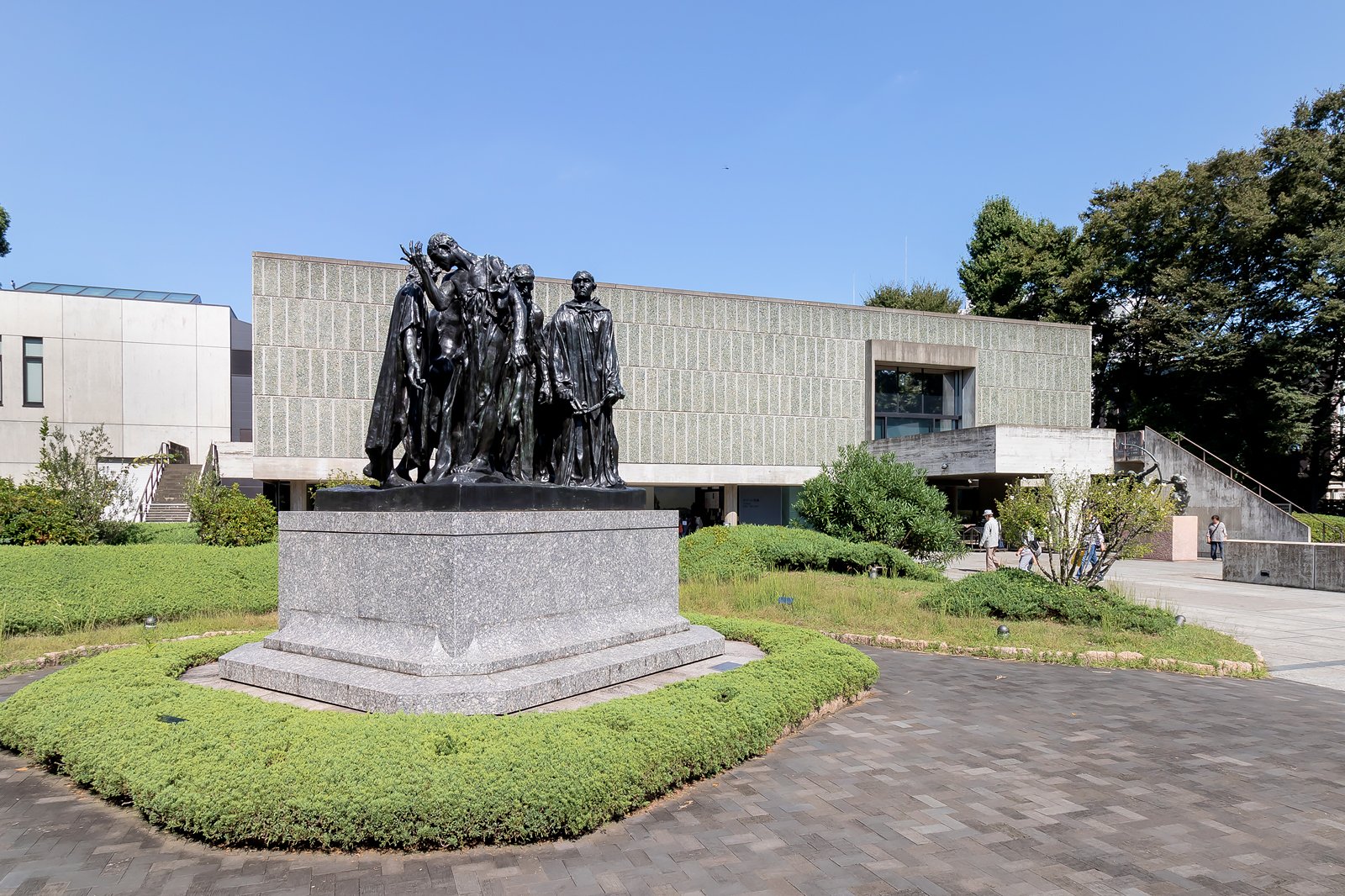 The National Museum of Western Art
The National Museum of Western Art (NMWA) was based on the Matsukata Collection of 370 works – many of which are impressionist paintings – and was previously under the care of the French government. The museum has expanded its collection since opening in 1959 by purchasing more works of art every year.
Their collection now features world-renowned artwork from the 18th-century through to early-20th century. The museum includes works by Ritzos, Van Cleve, Veronese, Rubens, Van Ruysdae,l Ribera, Delacroix, Courbet, Manet, Renoir, Monet and Van Gogh. Visitors will also find the famous sculptures, The Thinker and The Gate to Hell by Auguste Rodin in the museum's garden. The National Museum of Western Art is the best Japanese museum devoted to western art.
Location: 7-7 Uenokoen, Taito, Tokyo 110-0007, Japan
Open: Tuesday–Sunday from 9.30am to 5pm (Open until 8pm on Fridays)
Phone: +81 (0)3-38285131
Couples
Families
History
Budget
photo by Kakidai (CC BY-SA 4.0) modified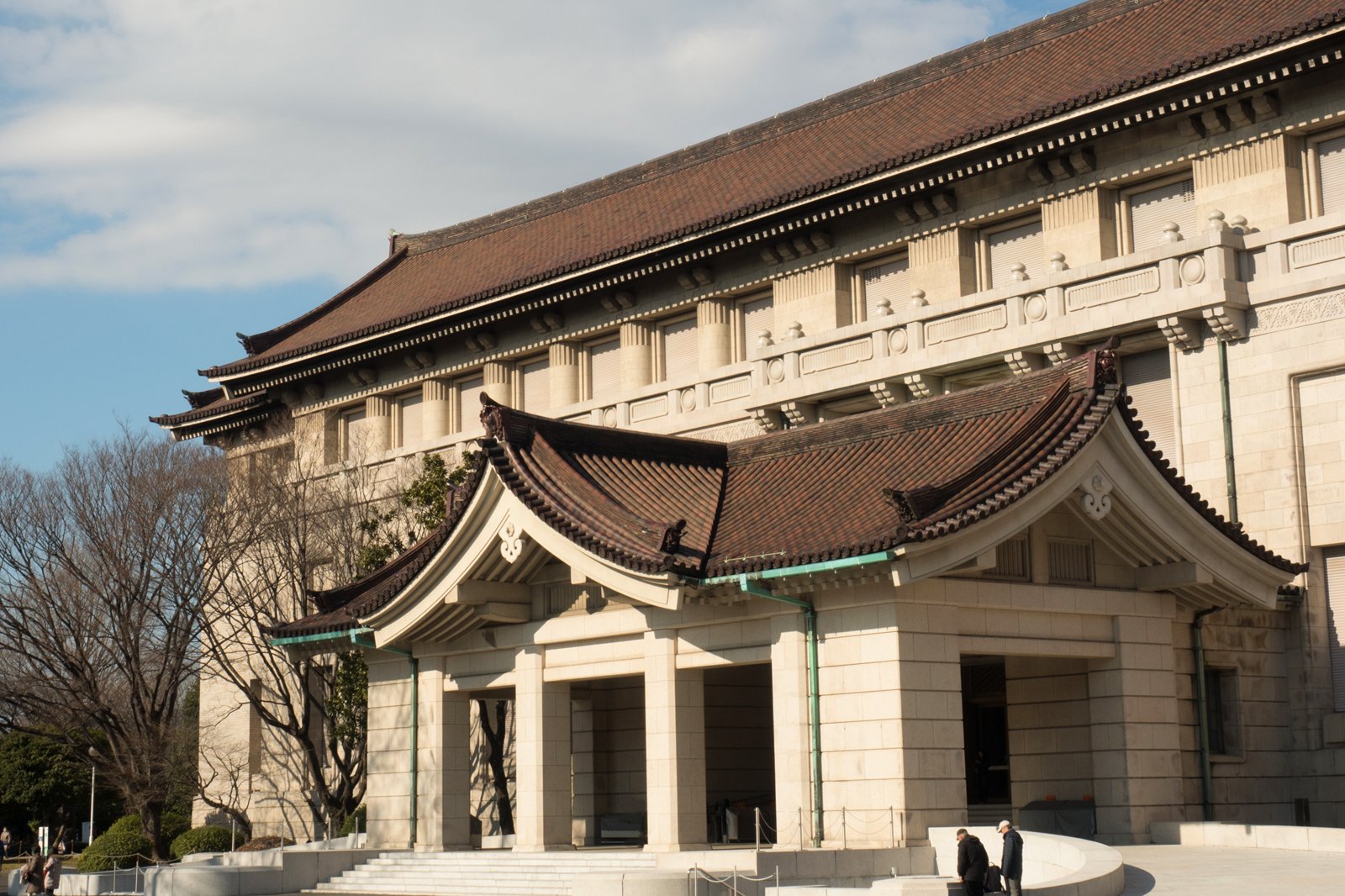 Tokyo National Museum was founded in 1872 and is one of the most important museums in Japan. Made up of 5 exhibition buildings, the museum's collections are quite impressive. It features items from the Jumon period and traditional Japan arts and crafts, such as samurai swords, armour and kimono dress, as well as art and archaeological findings from other Asian countries.
To better enjoy the exhibits, you should rent an audio guide (available in Japanese, English, Chinese, and Korean) or download the museum's app, called Tohaku Navi. Tokyo National Museum is located in Ueno Park, close to several other excellent museums.
Location: 13-9 Uenokoen, Taito, Tokyo 110-8712, Japan
Open: Tuesday–Sunday from 9.30am to 5pm. Open until 9pm on Friday and Saturday, until 6pm on Sundays (closed on Mondays)
Phone: +81(0) 3-54058686
Couples
Families
History
Photo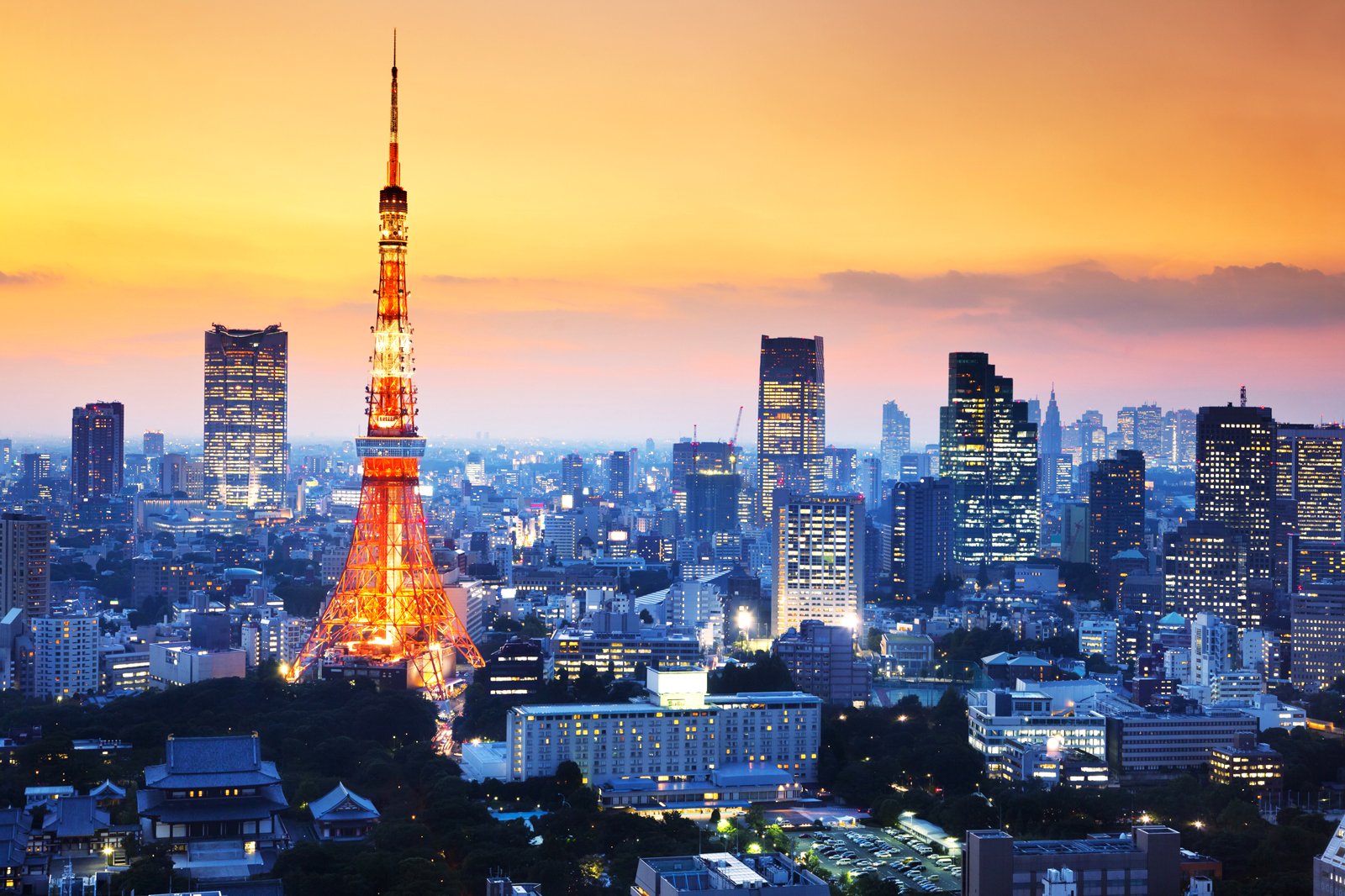 Tokyo Tower is an icon of the city and a famous tourist landmark. The design was based on the Eiffel Tower (but measures 13 metres higher than its French mentor), and it was completed in 1958 when a large broadcasting tower was needed in the Kanto area. It's still active today.
There are 2 observatories in the building – at 150 m and 250 m – and other facilities, including several souvenir shops, a games corner, restaurants and fast food outlets, an amusement park (with a good number of vintage toys among other things). For fans of jazz, R&B, and Bossa Nova, you can enjoy live music every Wednesday and Thursday at Club 333 on the first-floor main observatory. There's no extra charge for the music, just pay the regular observatory fee. The Special Observatory at 250 metres may be closed or its operating hours changed during stormy weather.
Location: 4 Chome-2-8 Shibakoen, Minato, Tokyo 105-0011, Japan
Open: Viewpoints open daily from 9am to 11pm (times vary for other facilities)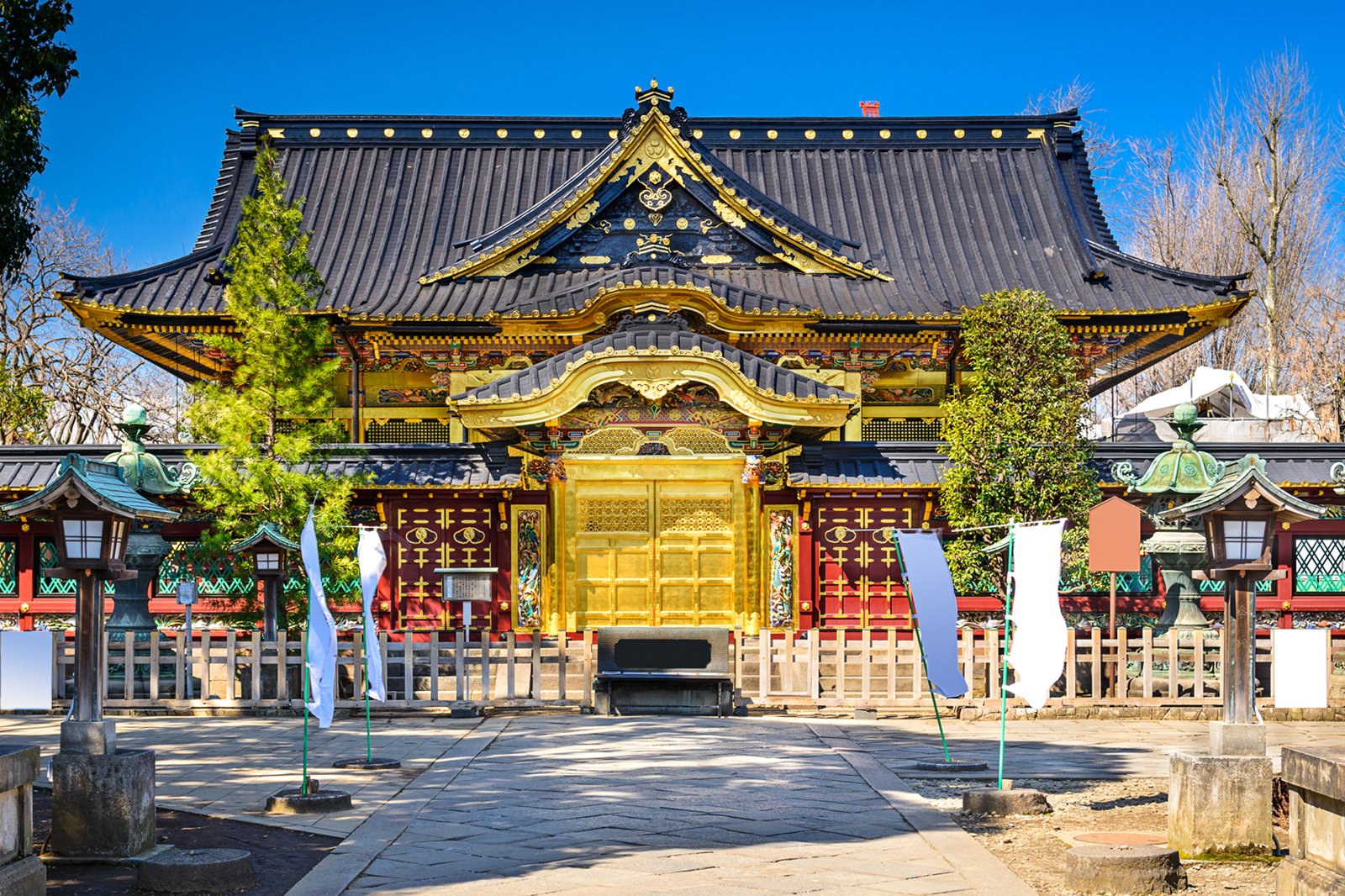 A visit to Toshogu Shrine inside Ueno Park is an unforgettable experience thanks to the detailed artwork found within. Founded in 1627, it was dedicated to Tokugawa Ieyasu, the founder of the Edo Shogunate which ruled Japan from 1603 to 1867.
Here, you'll find a beautiful 170-metre-long wooden wall that surrounds the Haiden (the main structure and the hall of worship) and 50 large copper lanterns that are used in religious ceremonies. The shrine has a rich interior with many original artefacts, such as a shogun's armour and sword, as well as maps dating back to the era. The Toshogu Shrine was declared a National Treasure in 1907. It's easy to find the shrine, right in front of Ueno Station.
Open: Daily from 9am to 5pm
Phone: +81 (0)3-3822-3455
Couples
Families
History
Photo
Single
Group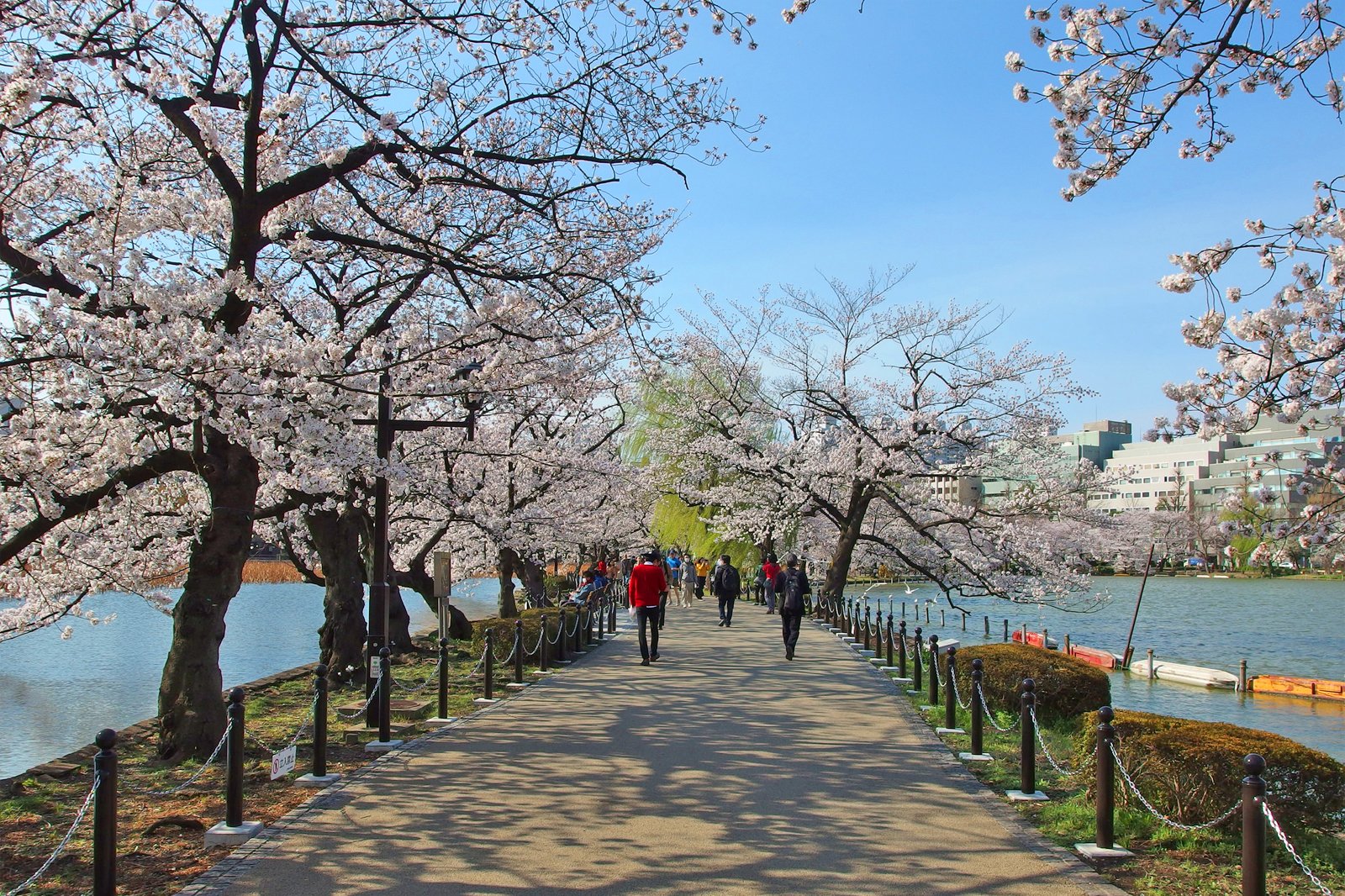 Ueno Park covers a large area and has a lot to offer visitors. Located in the northern part of central Tokyo, it acts as the city's 'lungs', and it's where the locals go for fresh air and relaxation. Among the interesting sights inside the park are the Toshogu Shrine, Ueno Zoo, Tokyo Metropolitan Art Museum, Tokyo National Museum, the National Museum of Western Art and the National Science Museum. If visiting the park in summer, make sure you pass by the large natural Shinobazu pond, well known for its many lotuses and birds.
In springtime, Ueno Park is one of the most celebrated locations in Tokyo as its 1,000 or so cherry blossom trees bloom in an explosion of pink. It is quite common to see large groups of people reserve a spot for their picnic by simply spreading out a sheet at a selected location. In many cases, people sit all day to make sure that no one takes their picnic spot away. You'll see many groups of families, students, friends as well as businessmen in suits sitting cross-legged and enjoying their drink and food at this very popular spot.
Couples
Families
Photo
Budget
photo by Guilhem Vellut (CC BY 2.0) modified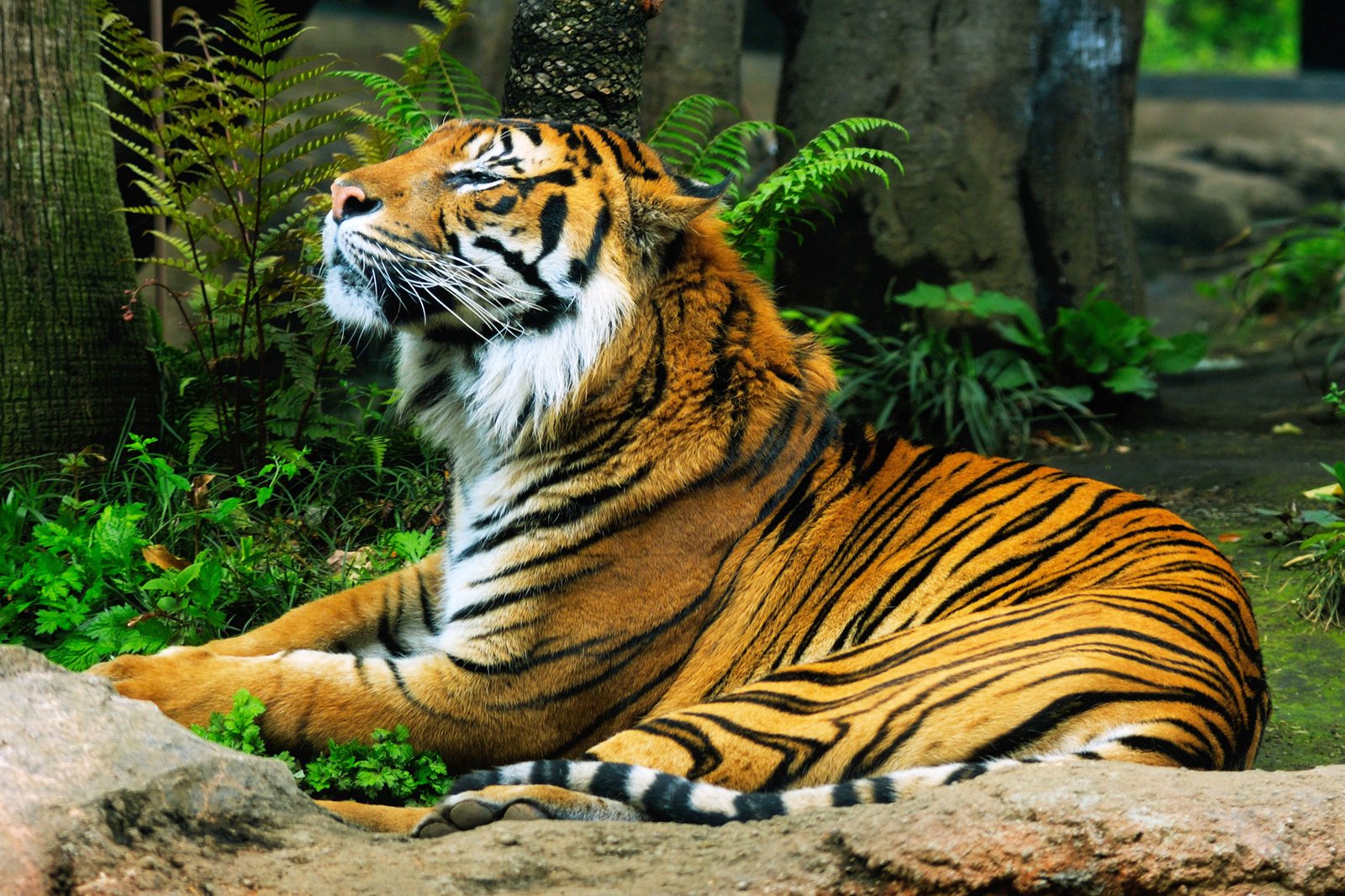 Ueno Zoo features 500 different species spread over 35 acres. Founded in 1882, it is the oldest zoo in Japan. The zoo is divided into the East Garden and the West Garden. you should allow at least 3 hours to explore the entire place. There are many interesting animals to see, including Asian elephants, snow monkeys and other exotic animals, as well as African hoofed animals such as giraffes, hippopotami and zebras.
Don't miss the Children's Zoo where kids can come into contact with free-ranging domesticated animals. Other facilities include gift shops, snack bars and restaurants. Uneo Park is a big site therefore there are lot of table and chairs at which to relax. A few historical buildings are dotted around the zoo's grounds such as a 5-storey pagoda which was originally built in 1631 and a historic tea-ceremony house.
Location: 9-83 Uenokoen, Taito, Tokyo 110-0007, Japan
Open: Daily from 9.30am to 5pm (closed on Mondays)
Phone: +81 (0) 3-38285171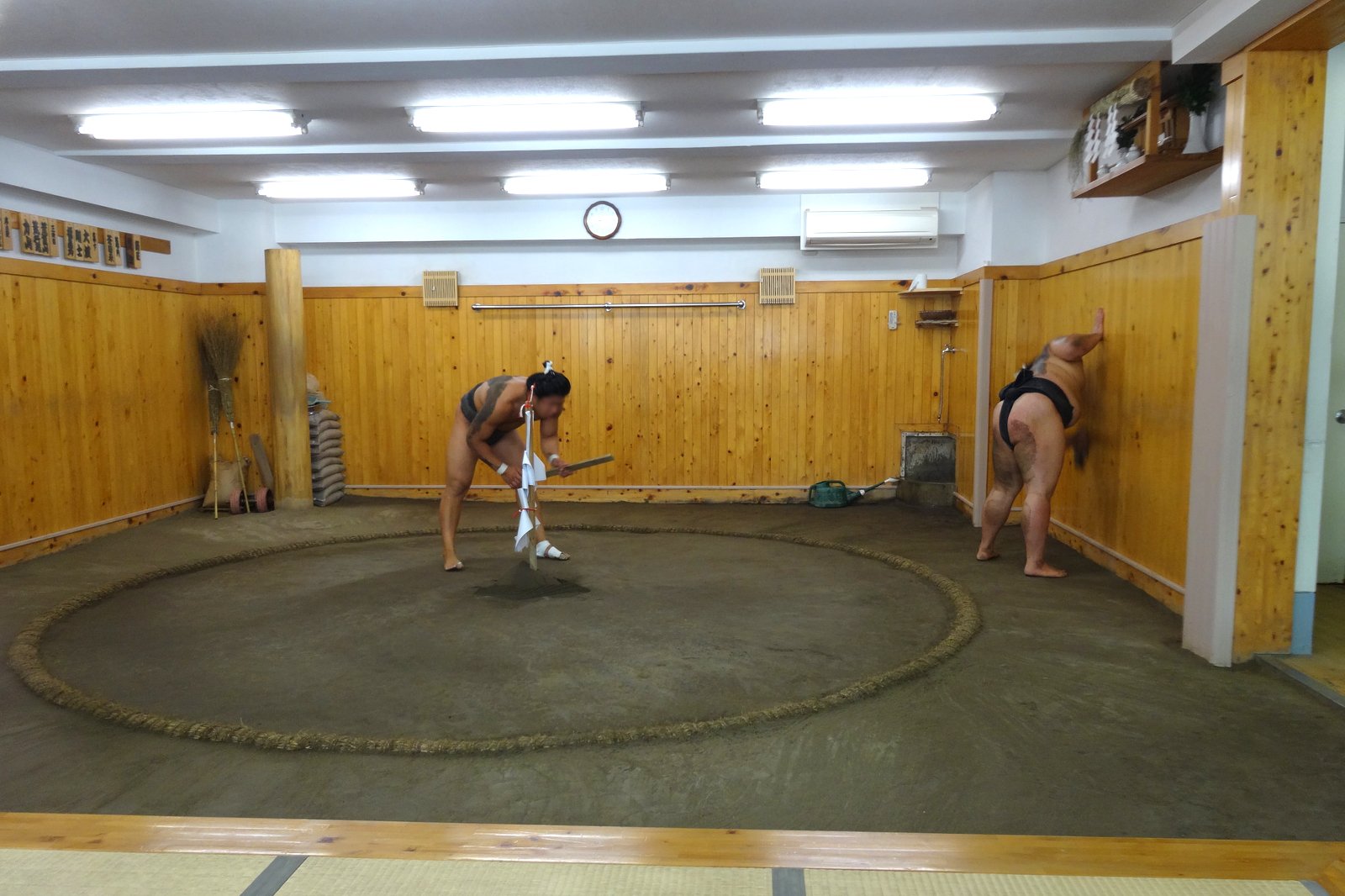 Where to watch sumo training
If you are interested in seeing some sumo training, you can visit several sumo stables where the wrestlers live and train together under strict regimes. Practice is usually quite early in the day from around 6am until 11am. Advance inquiry is a must.
Tamanoi-beya: A 10-minute walk from Nippori Toneri Liner Nishiarai Taishinishi Station (Contact: info@tamanoi.com)
Chiganoura-beya: Around 5 minutes by car from Tokyo subway or Tobu Line Asakusa Stations (Tel: +81 (0) 3-38742663)
Arashio-beya: A 1-minute walk from Tokyo Subway Hamacho Station (Tel: +81 (0) 3-36667646)
Couples
Families
Photo
Group
photo by amanderson2 (CC BY 2.0) modified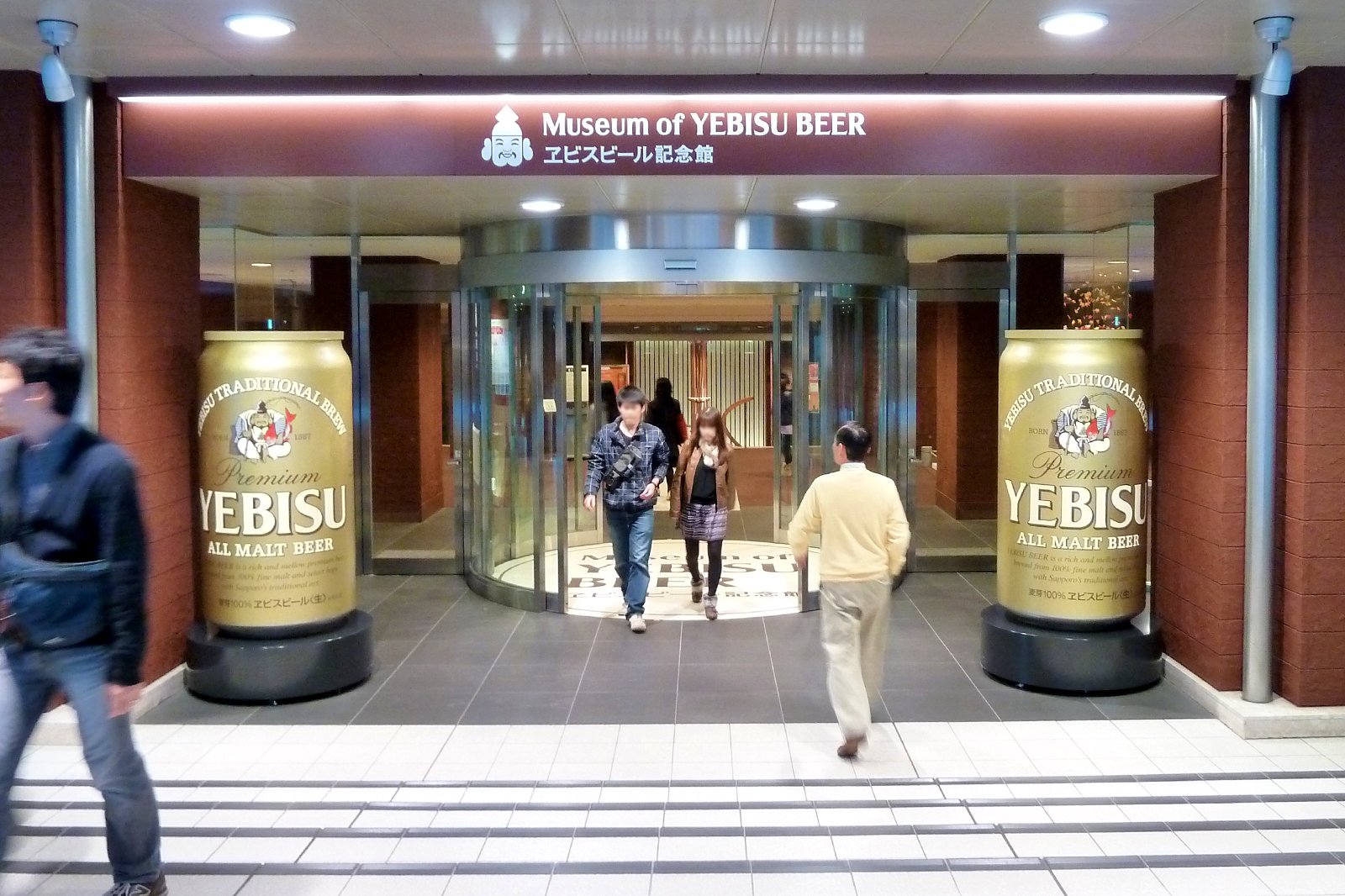 Japan had its first taste of beer in the Meiji Period and since then the country has been producing many popular beers. Yebisu Beer was created in 1890 at this very location even before the town of Ebisu and the surrounding area was established. Yebisu Beer is still being produced and is now owned by the famous Sapporo Beer Company. At the museum, visitors will see many interesting beer-related items and objects displayed such as old equipment and old beer advertisements. There is a tasting lounge where one can try various Yebisu beers at a reasonable price, which makes the museum even more attractive to visit. Free entrance to the museum.
Location: 4 Chome−20−1, Ebisu, Shibuya, Tokyo, 150-8522, Japan
Open: Tuesday–Sunday from 11am to 7pm (closed on Mondays)
Phone: +81 (0)3-5423-7255
photo by Dushan Hanuska (CC BY-SA 2.0) modified
Tokyo Disneyland was the first Disneyland to be built outside of the USA and has been open since 1983. It's still a very popular destination for families, couples, and people of all ages. The park is divided into 6 areas: Adventureland, Westernland, Critter Country, Fantasyland, Toontown and Tomorrowland.
This place is purpose built for lots of fun, with big balloons in the shape of Disney characters as well as Mickey, Daisy and Pluto & Co strolling around the park, giving visitors a chance to take pictures with and of them. The entrance to Disneyland is full of Victorian-style theme shops, restaurants and cafés and at one end of the main street is the elegant Cinderella Castle, visible throughout the park. There are also a number of parade routes with colourful floats and characters such as Snow White and Beauty and the Beast. Tokyo Disneyland is located in In Urayasu City, outside downtown Tokyo. The best way to go there from Tokyo is by train to Maihama Station.
Location: 1-1 Maihama, Urayasu, Chiba Prefecture 279-0031, Japan
Open: Daily from 8am to 10pm