7 Best Shopping in Daegu
What to Buy and Where to Shop in Daegu
Shopping in Daegu are varied – the city has a number of shopping malls, streets, and stores offering trendy fashion items and unique design garments. Daegu also offers a collection of leather goods, shoes, accessories, linens, wall fabrics, yarns, blankets, antiques, brassware, handicrafts, books, and herbal medicine.
Daegu is one of the most notable cities in South Korea for medicinal herbs and textiles. In fact, Daegu's nicknames include Fashion City, Beauty's City, and Textile City. This means that those who love to shop cannot afford to miss out on this part of the Daegu experience.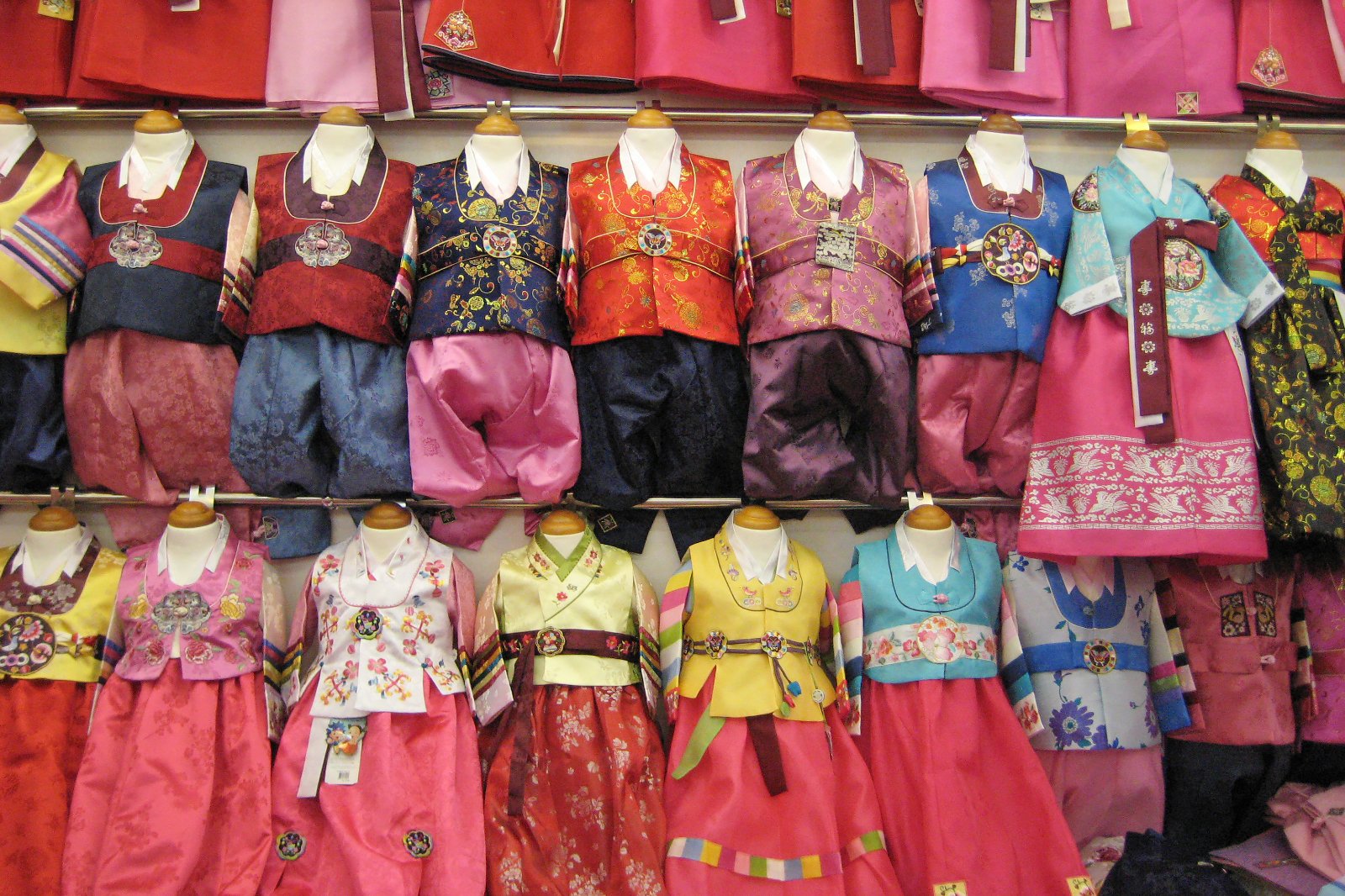 Bongdeok Market is a traditional market in Bongdeok-dong, where you can spend a day shopping for clothes, snacks, and fresh produce at relatively low prices. This is a smaller market when compared to some of the other markets in Daegu, but you can score some good bargains on various Korean items if you invest some time browsing through its many stalls.
Location: 115, Bongdeok-ro, Nam-gu, Daegu, South Korea
Open: Daily from 5am to 8pm
Phone: +82-53-471-8922
photo by Timber Tank (CC BY-SA 2.0) modified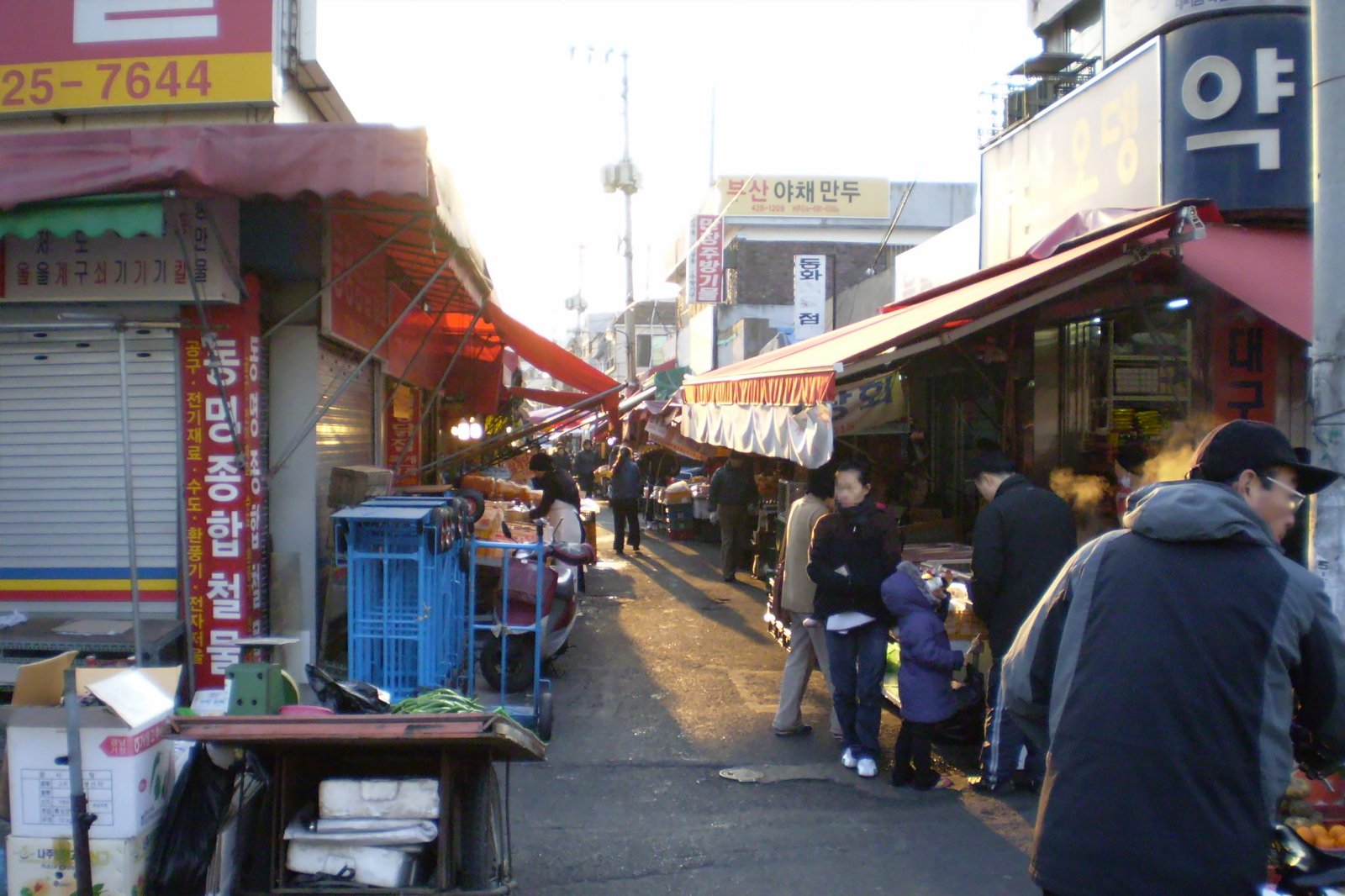 Chileseong Market consists of 7 smaller markets within Daegu's Taepyeong-ro area. This shopping venue dates back to the Japanese occupation period, and has since been a popular trading place for Korea's fishermen and farmers.
This is a great place to purchase agricultural products – you'll find the Daegu fruits and vegetable market, Apple market, Buk-Mun market, Samsung market, and Kyeonghyeong market. High quality apples are auctioned at really affordable rates at Chileseong Market, so make sure to add them to your grocery list.
Location: 177-3, Taepyeong-ro, Buk-gu, Daegu, South Korea
Open: Daily from 4am to 6pm
Phone: +82-53-424-0946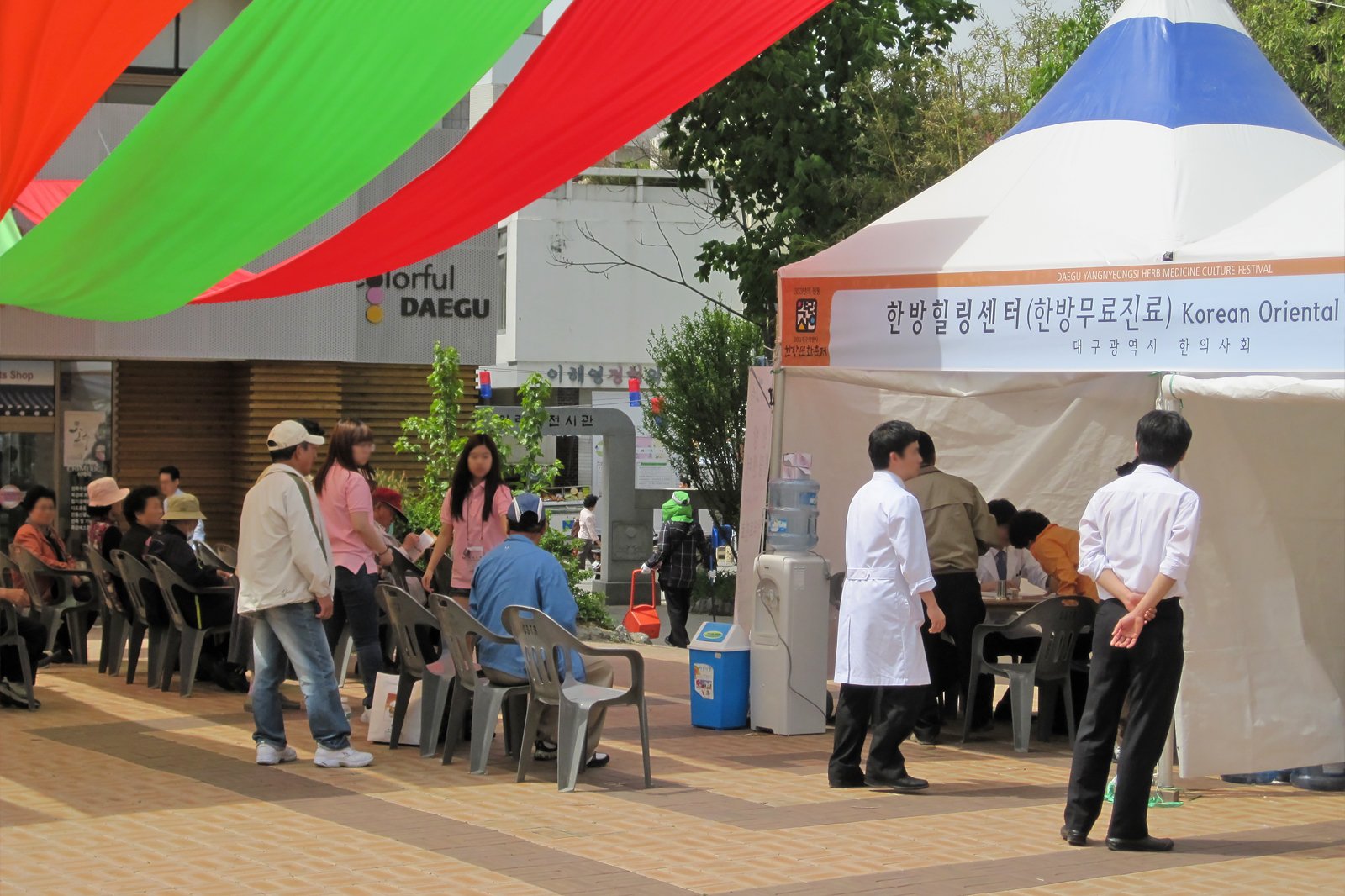 Daegu Herb Wholesale Market
The Daegu Herb Wholesale Market has been around since 1658. It has a number of shops selling tea and herbal medicine, as well as clinics with doctors specialising in oriental medicine dating back to the Joseon Dynasty.
The market is often packed with Asian visitors looking to purchase quality herbs, such as ginseng, goji, mushrooms, and gingko. Every May, Herb Wholesale Market hosts the Medicine Festival – among the many events taking place here include folk music concerts, exhibitions on medicinal herbs, and herb-cutting competitions.
Location: 51-1, Namseong-ro, Jung-gu, Daegu, South Korea
Open: Tuesday – Sunday from 10am to 7pm (closed on Mondays)
Phone: +82-53-257-0545
photo by WolfgangMichel (CC0 1.0) modified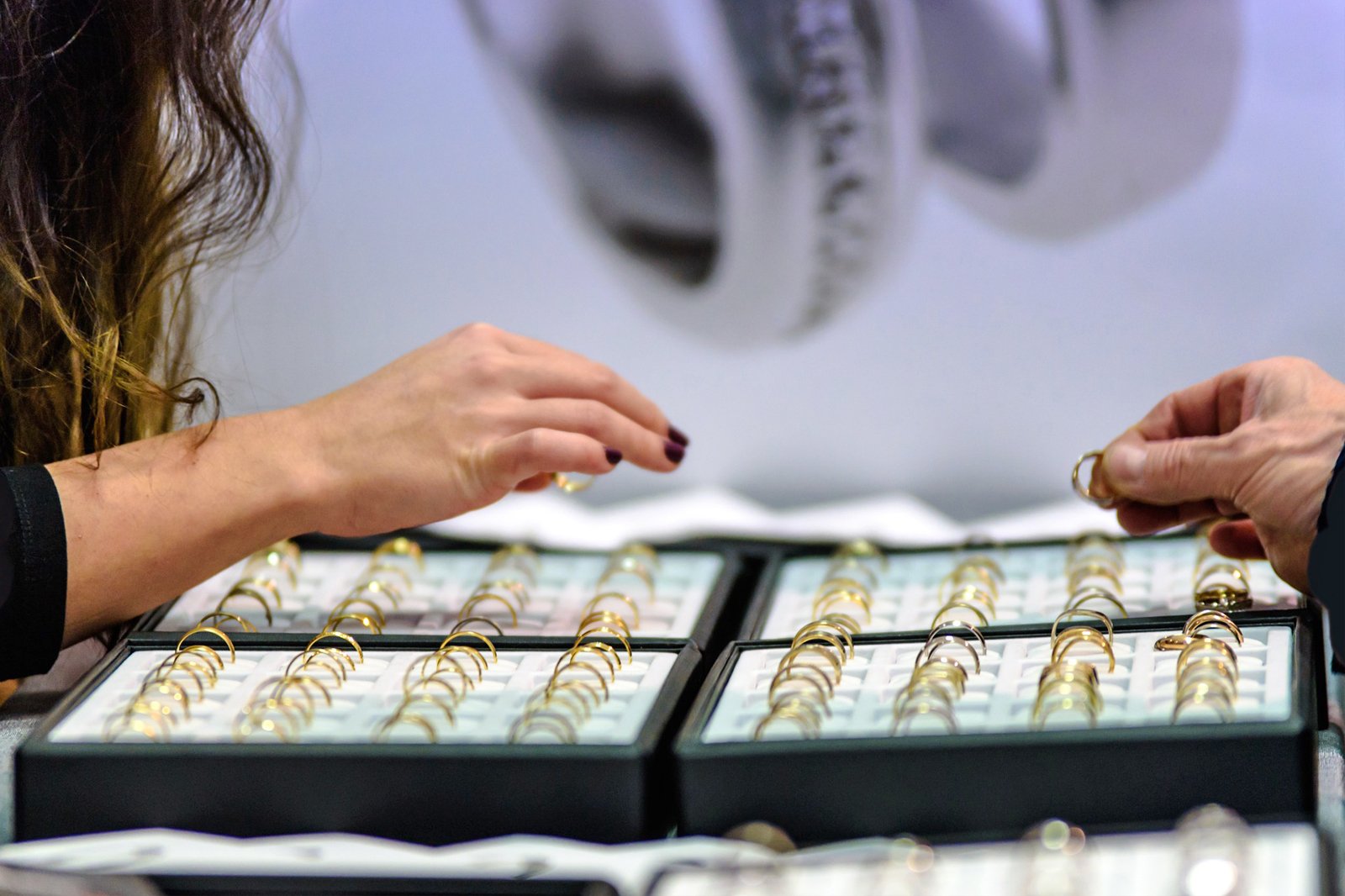 Fashion Jewelry Specialty Zone
The Daegu Fashion Jewelry Specialty Zone is a shopping boulevard dedicated to fashion jewellery and accessories. It dates back to 1970, with dozens of stores and small-scale factories in Gyodong-gil.
A must-visit is the Fashion Jewelry Center – the 8-storey complex has wholesale outlets, jewellery processing facilities, hands-on experience rooms, and a design research centre.
Location: 35-4, Gyodong-gil, Jung-gu, Daegu, South Korea
Open: Daily from 10.30am to 6pm (hours vary by store)
Phone: +82-53-424-9150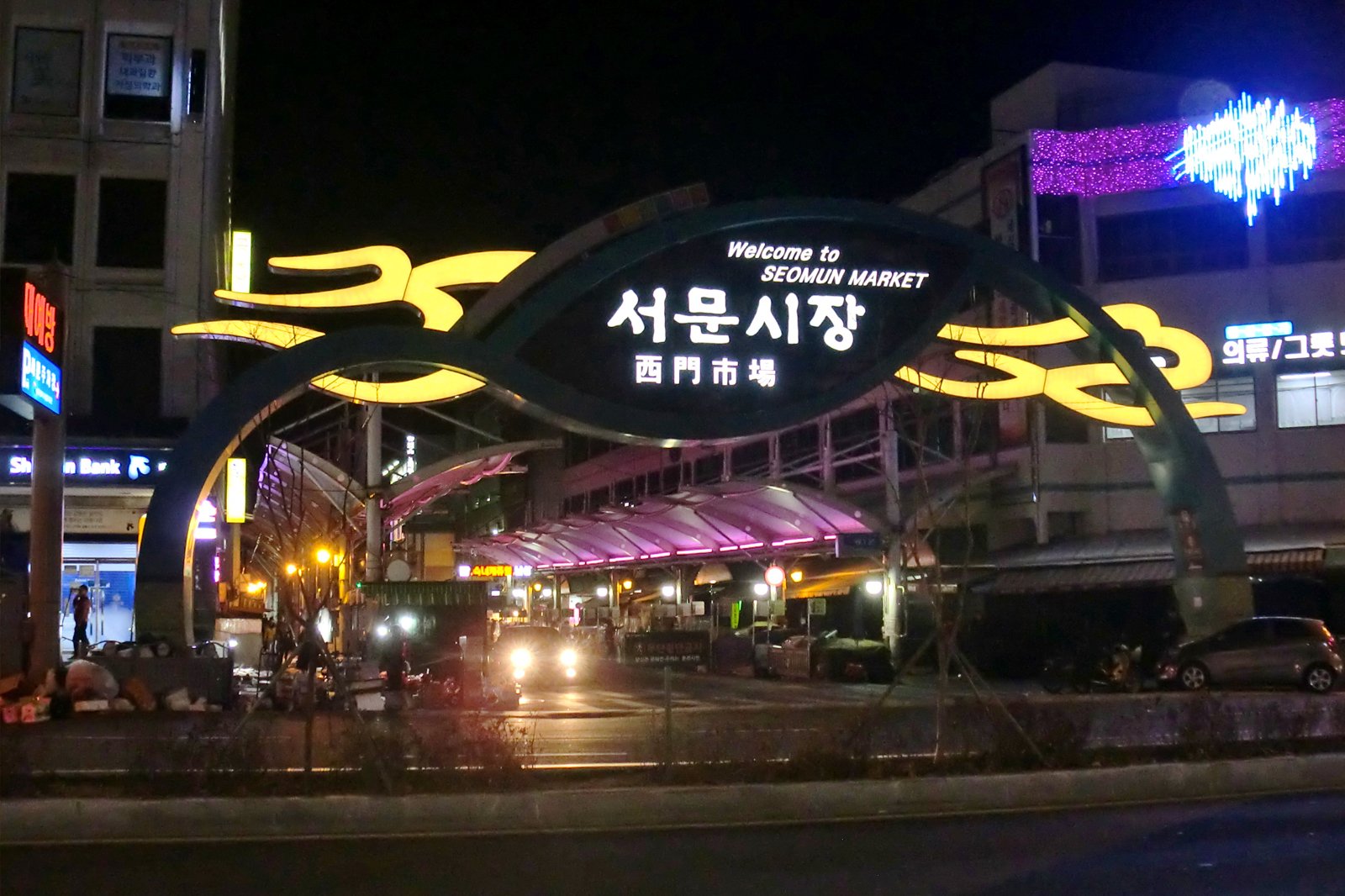 Seomun Market was founded during the Joseon Dynasty, making it one of the oldest traditional markets in Daegu. It has more than 3,500 shops selling all kinds of items, though it's where you can get high-quality textiles, handicrafts, silver products, and dried seafood.
This market is always crowded, especially in the evening. Seomun Market becomes a food market when the sun sets – must-tries include makchang (beef intestines) and tteokbokki (spicy rice cakes).
Location: 45, Keunjang-ro 26-gil, Jung-gu, Daegu, South Korea
Open: Daily from 9am to 7pm (closed every 1st and 3rd Sunday of the month)
Phone: +82-53-256-6341
photo by hyolee2 (CC BY-SA 4.0) modified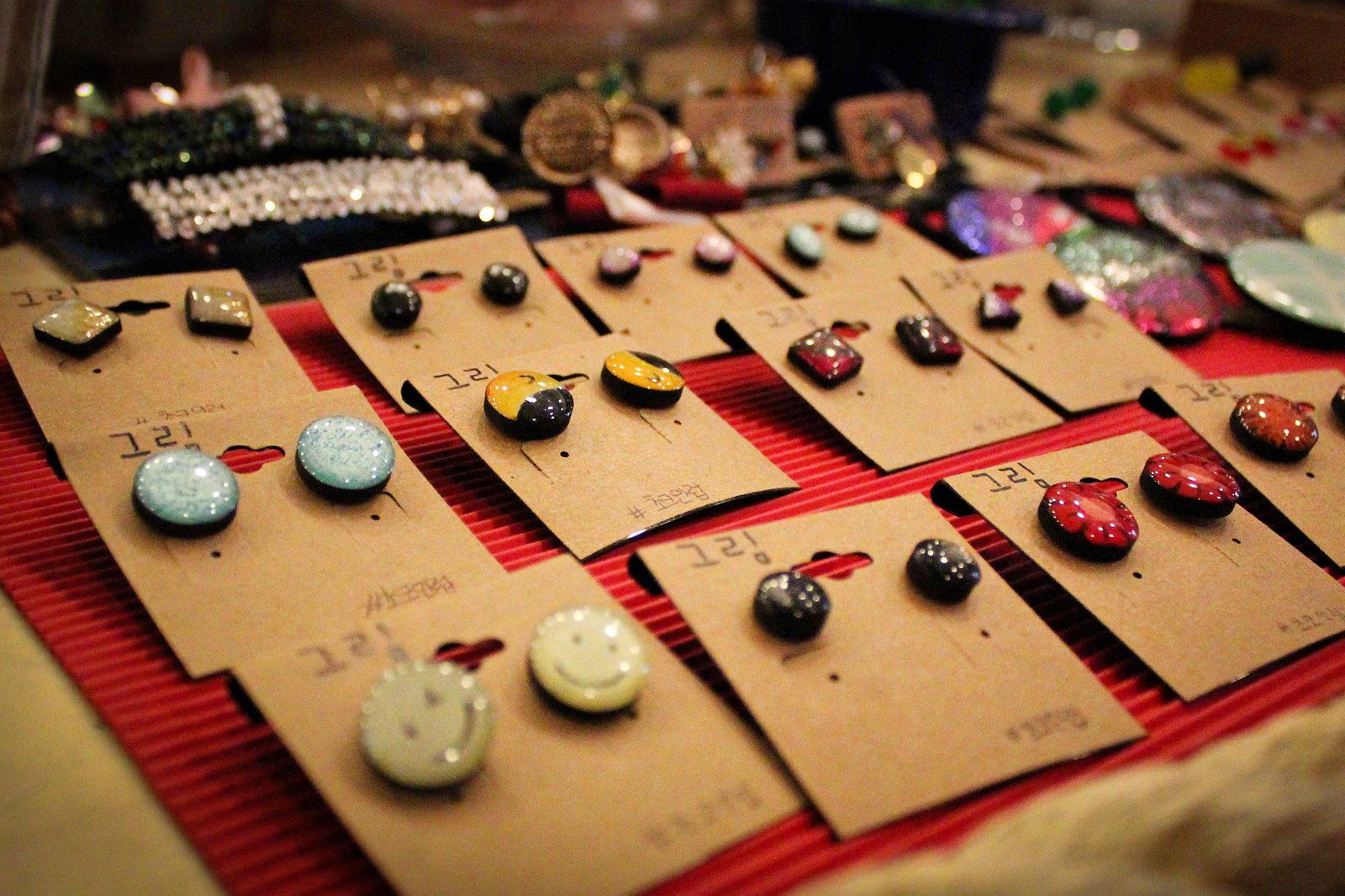 Yasi Golmok Street has dozens of boutiques selling some of clothing and footwear catered for young women. You can get the latest, trendy items at low prices – many items are sourced from Seoul's Dongdaemun and Namdaemun Markets. Take note of the size difference, as the clothes here are tailored towards Asian size charts
A popular spot for the city's youths, Yasi Golmok Street is lined with karaoke bars, pubs, and cafés for when you need a break in between your shopping.
Location: Samdeok-dong Area, Jung-gu, Daegu, South Korea
Open: Daily from 9am to midnight
photo by Chris Anderson (CC BY-SA 2.0) modified
The Motorcycle Street of Daegu is a favourite haunt for motorcycle enthusiasts. This 200-metre-long shopping street has over 40 stores stocking international and domestic bikes. You can also shop for motorcycle parts and accessories at reasonable rates.
Even if you're not planning on buying anything, you'll be greeted with the sight of leather-clad bikers riding their Harleys and Kawasakis.
Location: 40, Gukchaebosang-ro 101-gil, Jung-gu, Daegu, South Korea
Open: Daily from 10am to 10pm (hours vary by shop)