10 Things to Do with Your Family in Ibiza
Ibiza's Best Family-Friendly Places
Ibiza may be one of Spain's most popular places for non-stop partying, but there are plenty of family-friendly beaches dotted around this Balearic Island. The coastline is lined with hiking, horse-riding, and bike trails with gorgeous views of the ocean, while natural caves such as Cova de Can Marca are home to well-preserved fossils, rock formations, and underground lakes.
If Ibiza's beaches are too crowded for your liking, theme parks are popular alternatives. The little ones can enjoy hours of sliding down multi-coloured water rides or paddling in kiddie pools while adults can relax on sundecks at a safe distance. You can also make a trip to one of many hippy markets on the island, most of which have designated children's play areas where they can join fun workshops throughout the day. Read on for our guide on things to do with your family in Ibiza.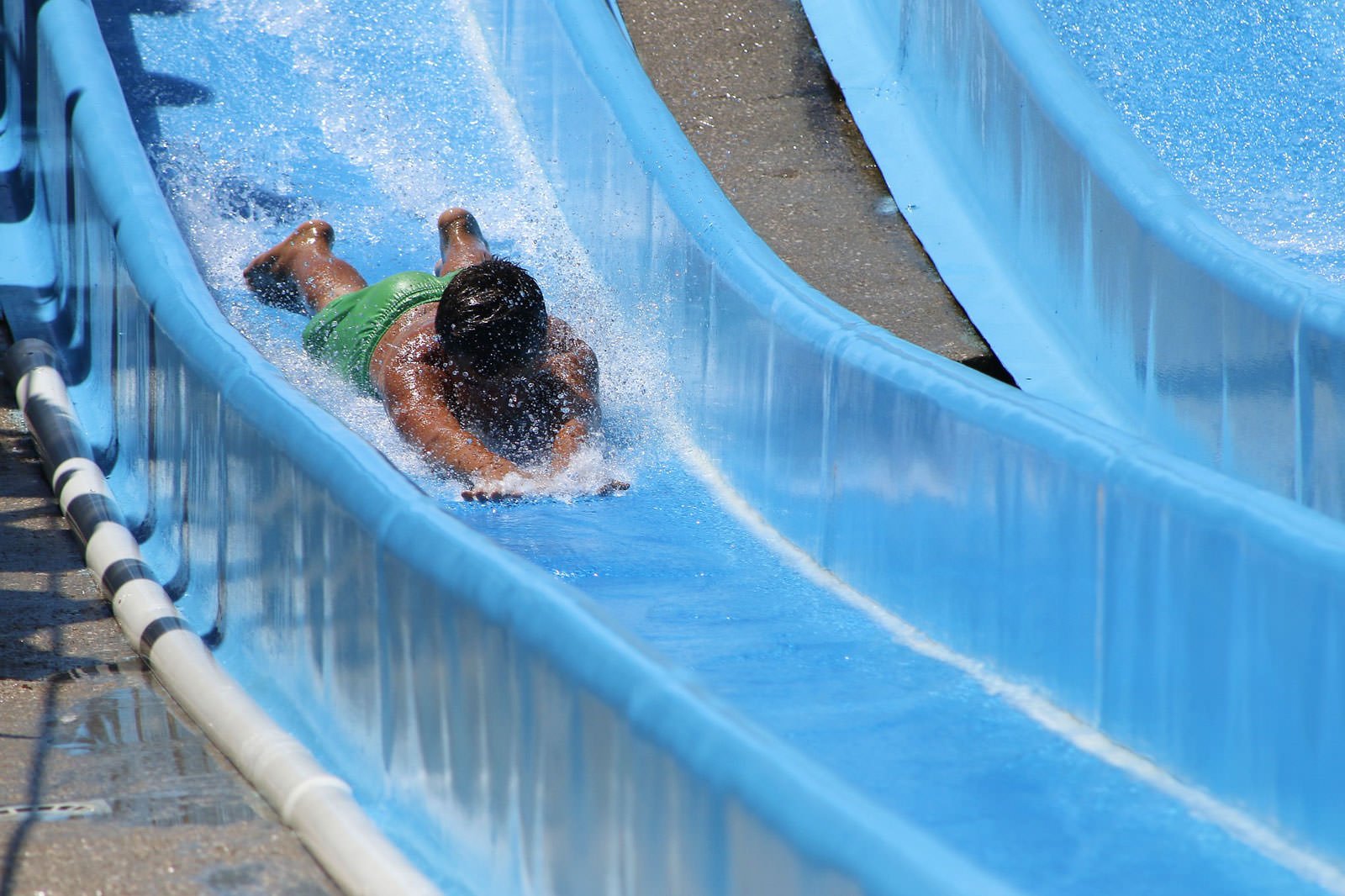 Aguamar Water Park
Ride a gigantic slide at this water park
Aguamar Water Park, located in Playa d'en Bossa, is one the largest theme parks in Ibiza. Some of its most popular rides include The Kamikaze, The Black Hole, The Spiral, Rio Ventura, and Spiro Tubo. Adults can lounge on sunbeds while the little ones paddle in shallow pools nearby. There are designated areas for picnics within the park, as well as restaurants and cafés serving Spanish dishes all day long. Tickets cost from €18 for adults and €10 for children below the age of 12.
Location: Ctra. de Platja d'en Bossa, s/n, 07817 Sant Josep de sa Talaia, Ibiza, Spain
Open: Daily from 10am to 6pm
Phone: +34 971 39 67 90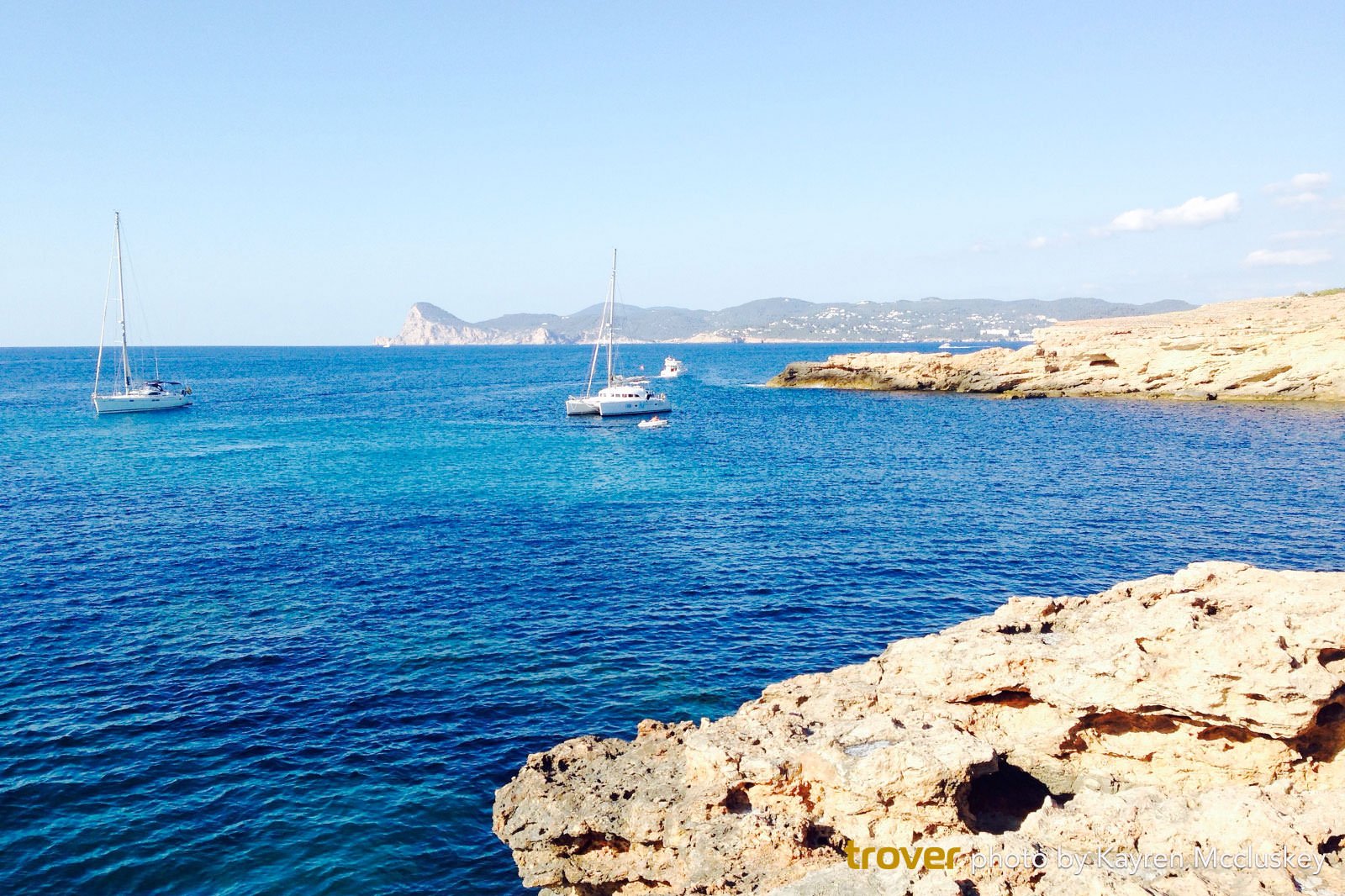 Snorkel at Cala Bassa
Dive into a natural swimming pool
Cala Bassa is a beautiful stretch of beach on the west coast of Ibiza. It has a protected cove for swimmers, so you can safely snorkel and see a lot of colourful marine life. The promenade is lined with shops selling beachwear, souvenirs, and accessories. Cala Bassa is also known for its beach clubs where you can rent sunbeds, enjoy live music, and simply take in the gorgeous sunset views of the Mediterranean Sea. Boats depart from Sant Antoni to Cala Bassa all year round, but we prefer visiting in May, June and September when crowds are smaller.
Location: Cala Bassa, 07829 Sant Josep de sa Talaia, Ibiza, Spain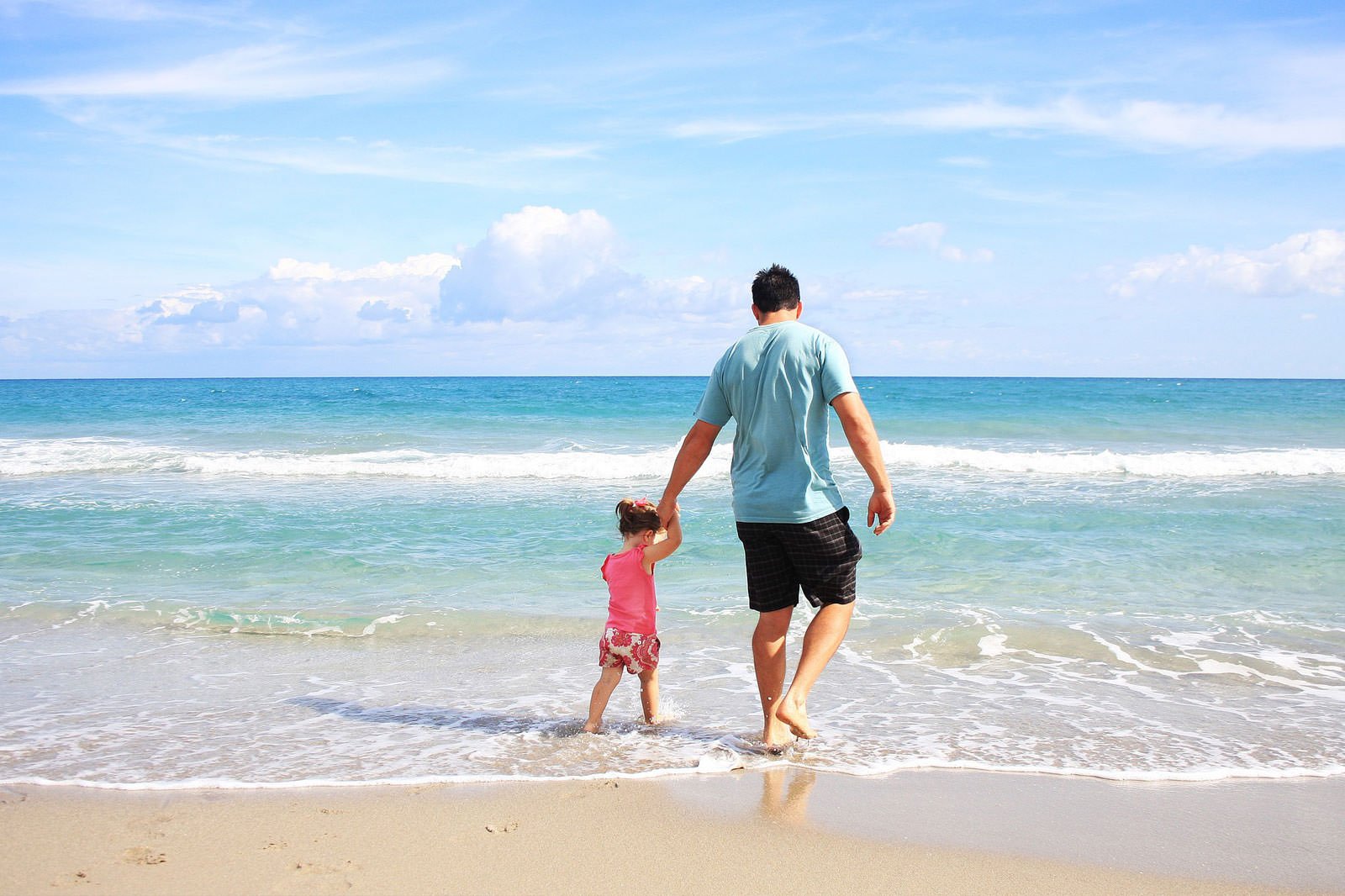 Picnic on the beach
Check out colourful corals on Cala Llenya
As a coastal paradise, Ibiza has no fewer than 80 beaches. Located 25 km northeast of Ibiza Town, Cala Llenya is a local favourite for weekends and holidays as it's relatively far from the island's touristy neighbourhoods. The calm waters are suitable for snorkelling, paddle boating, and swimming, while parts of the beach which are shaded by pine trees are popular spots for picnics. There are also many clifftop restaurants on Cala Llenya with outdoor terraces overlooking the ocean.
Location: Cala Llenya, 07850 Santa Eulalia del Río, Ibiza, Spain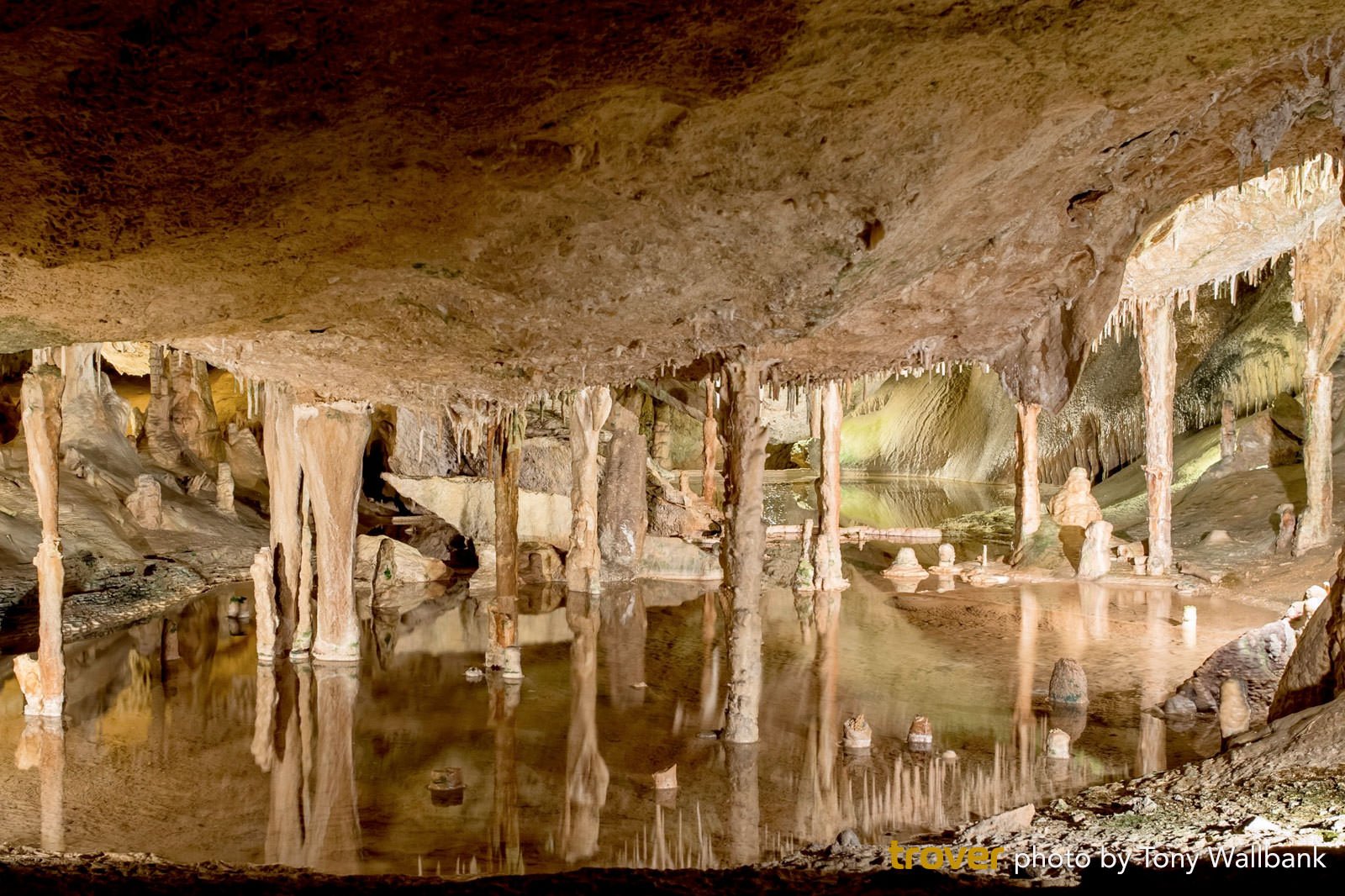 Cova de Can Marca
Explore Ibiza's largest cave system
Cova de Can Marca is a must-visit for the adventurous as they get to check out underground lakes and unique formations dating back to the Stone Age. Once used by smugglers to hide contraband goods, it's now regarded as Ibiza's largest cave system. One of its most unique features is the Hall of Lakes, which is a terrace of underground lakes with vibrant emerald waters. Entrance to Cova de Can Marca costs about €20 for adults and €10 for children between 3 and 12 years old.
Location: Cueva de Can Marsa, Port de Balansat, 07815 Puerto de San Miguel, Ibiza, Spain
Open: Daily from 10.30am to 7.30pm
Phone: +34 971 334 776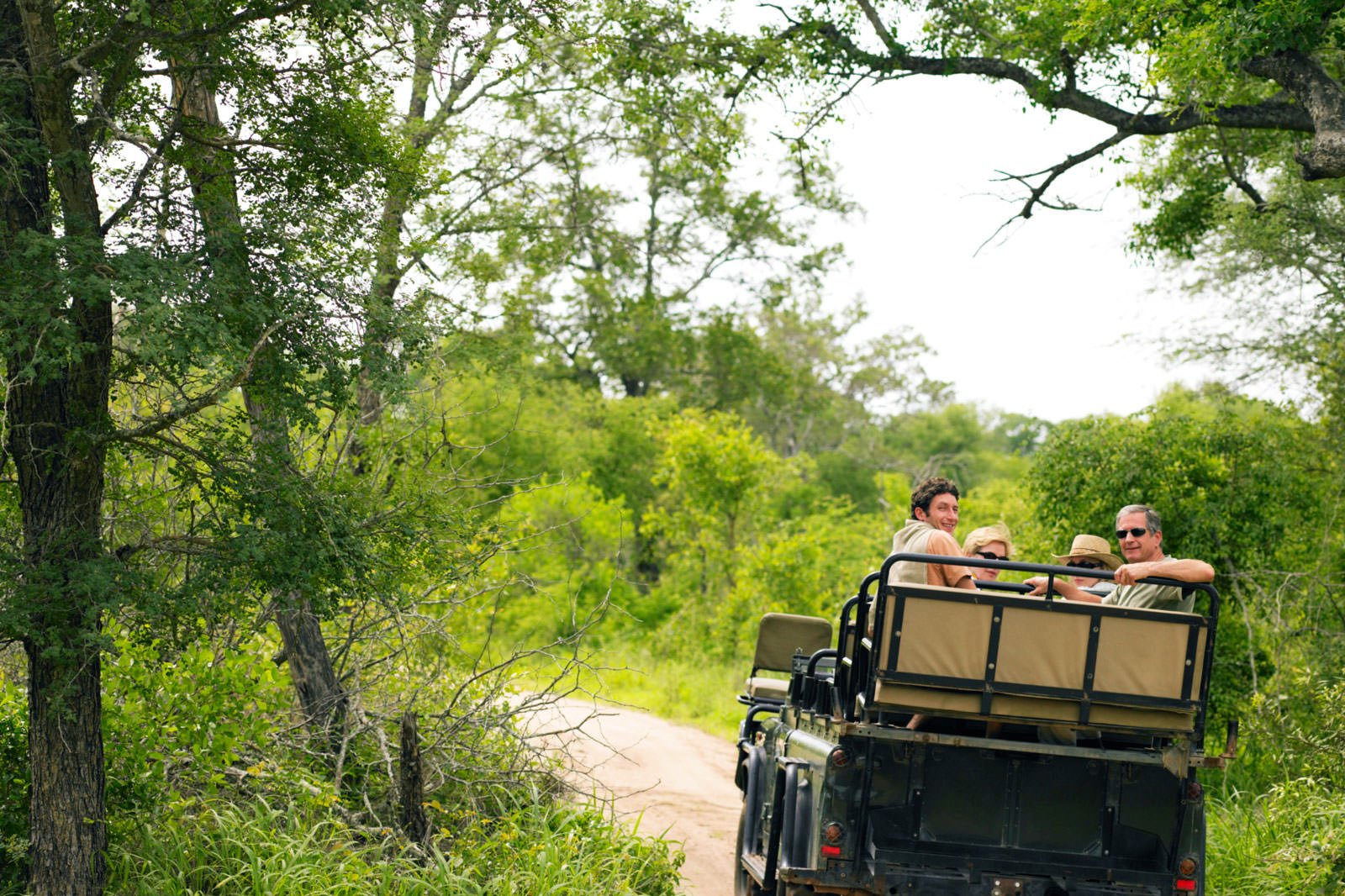 Join a jeep safari
Learn about Ibiza's wildlife during this adventurous tour
Ibiza Jeep Safari takes you across the island's rough terrain and cliffy coastline, with a local guide sharing fun facts about Ibiza's history and natural landscape throughout the tour. You can choose between the 6-hour or 4.5-hour safari, both of which include hotel pickup and lunch. The jeep stops at popular spots on the island, giving you plenty of time to snap photos. As the ride can get rather bumpy, the Ibiza Jeep Safari is only suitable for those with children over the age of 6. Tours are available in English, Spanish, German, Dutch, and French. Prices start from €74 for adults and €62 for children.
Location: Carretera Santa Eularia km 3,3, 07840 Santa Eularia, Ibiza, Spain
Phone: +34 626 255 177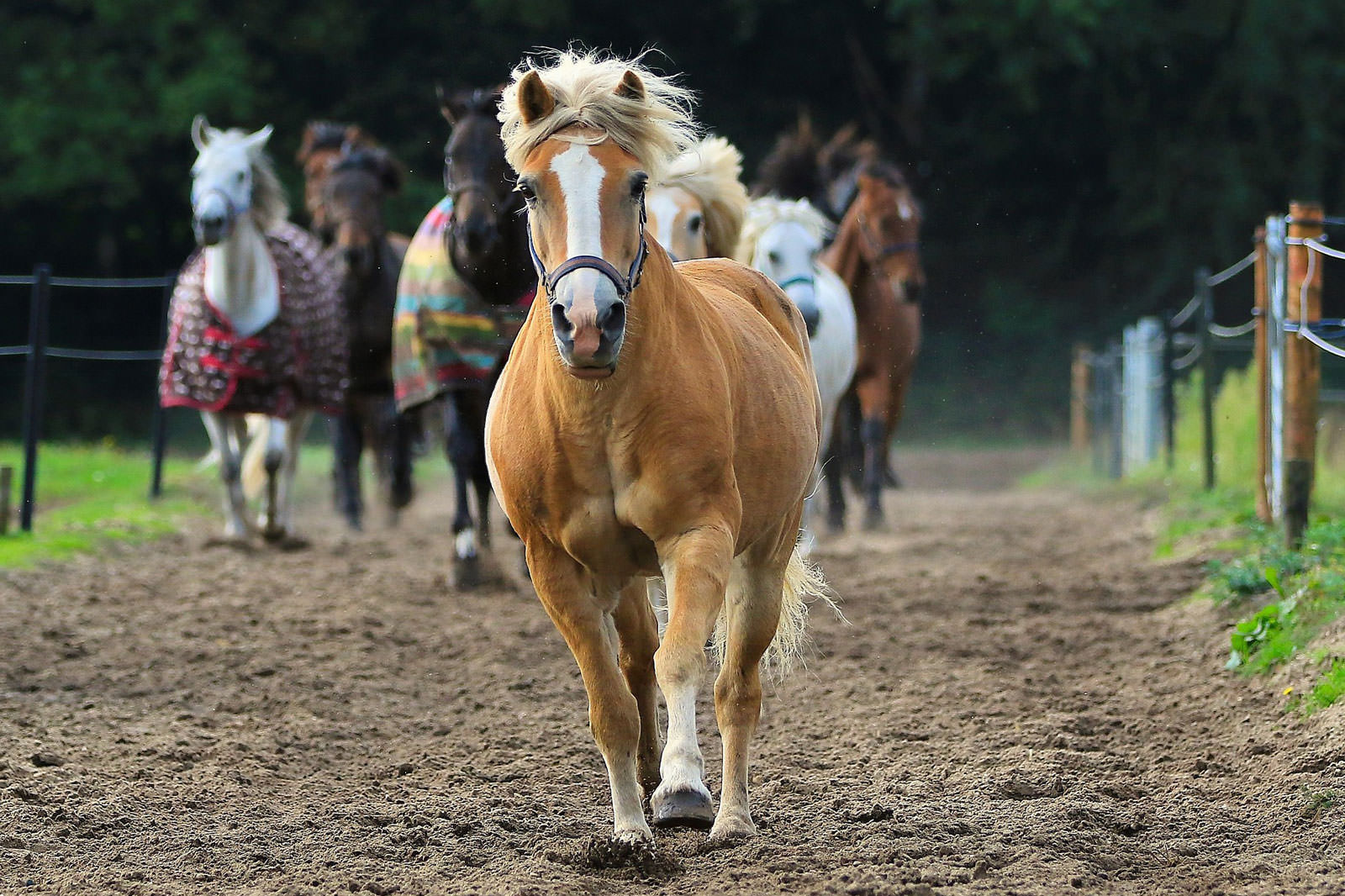 Ride a pony at Ibiza Horse Valley
Enjoy beautiful views of Ibiza on horseback
Ibiza Horse Valley is a rehabilitation centre for abandoned horses in Ibiza that also offers horseback riding throughout the year. The 40-hectare sanctuary is located on Lloc Can Batista, about a 20-minute drive of Port de Sant Miquel. You can opt for the half-day tour through the mountains or the full-day experience which takes you to the beach. Both options include 2 guides leading a group of 8 riders for safety. Ibiza Horse Valley can also arrange for customised trips with camping and swimming during certain months of the year.
Location: Lloc Can Batista, S/N, 07810 Sant Joan de Labritja, Ibiza, Spain
Open: Daily from 5.30pm to 10pm
Phone: +34 680 624 911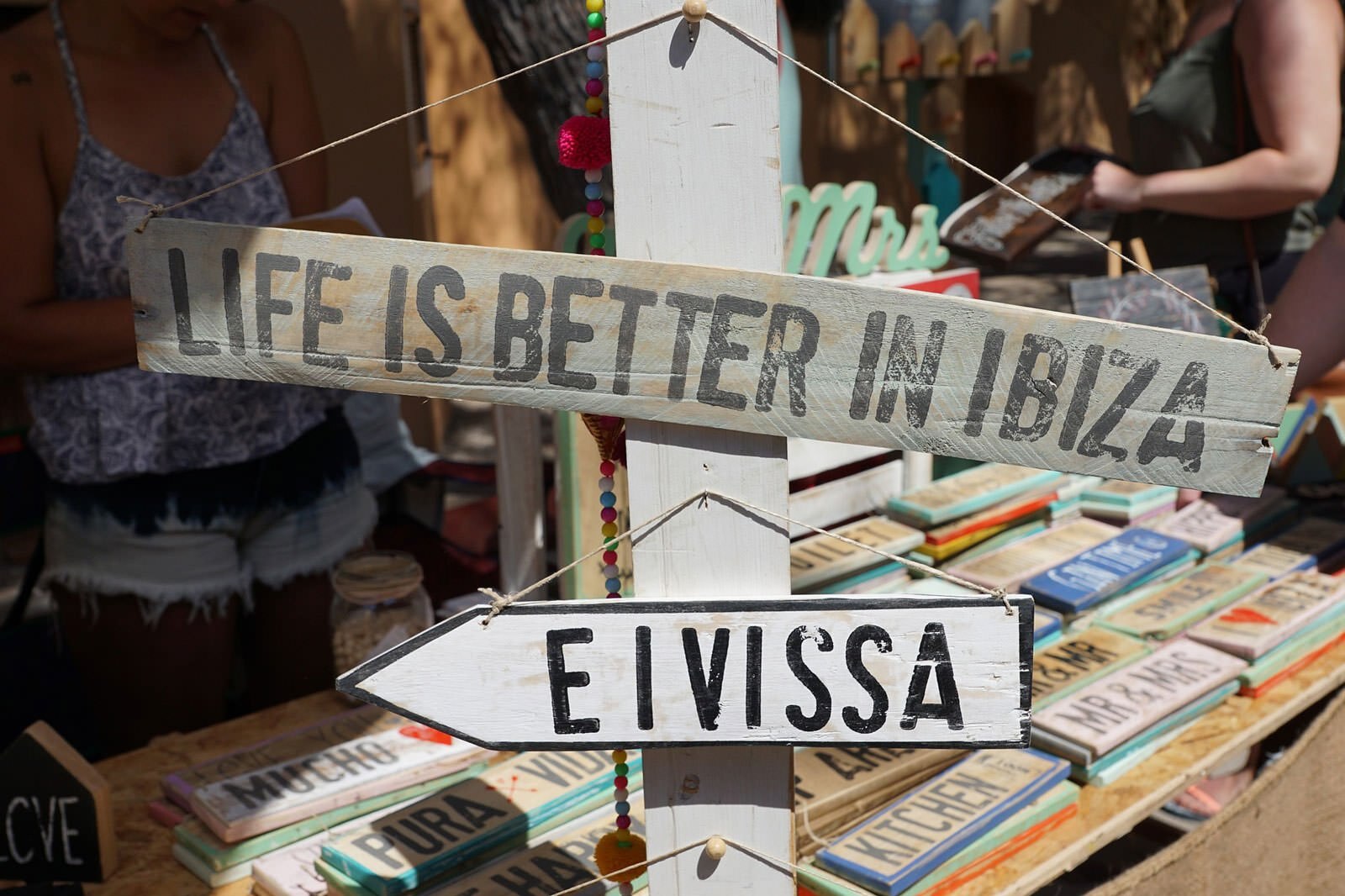 Shop at Punta Arabi Market
Enjoy live music and games at Ibiza's oldest hippy market
Punta Arabi Market is an iconic hippy market near Ibiza's Sargamassa Beach. One of the largest hippy markets on the island, you can find over 500 local craftsmen selling handmade toys, clothes, souvenirs, and natural cosmetics every Wednesday. Food stalls selling craft beer, fruit juices, homemade paella, and other Spanish delicacies are plentiful at Punta Arabi Market. There's also a live music tent and a colourful kid's area where the little ones can join various workshops, from face painting to making shirts out of recycled materials.
Location: Avinguda Punta Arabí, s/n, 07840 Santa Eulalia del Río, Ibiza, Spain
Open: Wednesday from 10am to 7pm
Phone: +34 971 330 650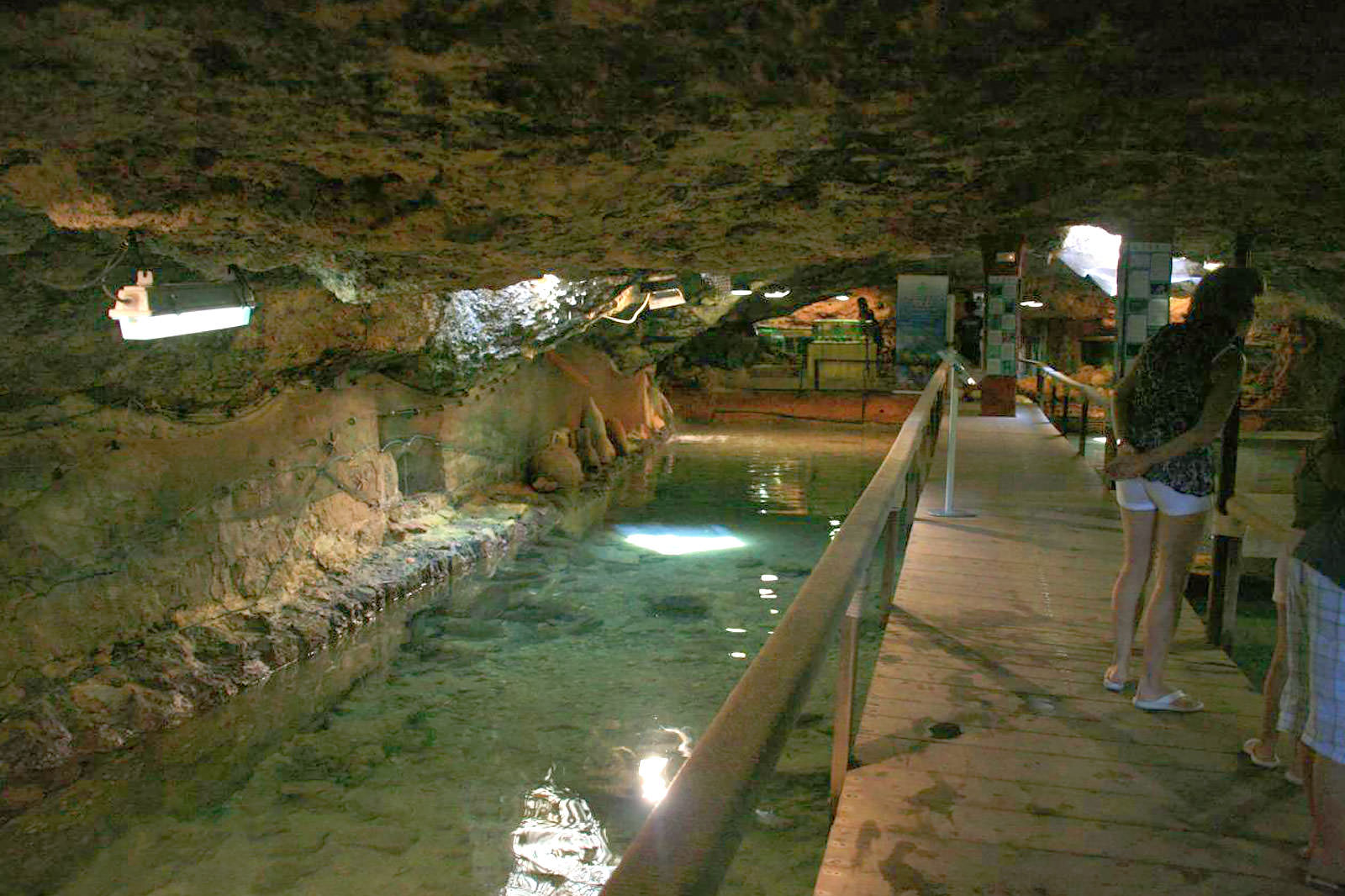 See marine life at Aquarium Cap Blanc
Check out rare turtles at this underground marine centre
Aquarium Cap Blanc occupies an underground cave in Sant Antoni's Carretera Cala Gració. Also called the Lobster Cave, this unique aquarium is home to a diverse collection of Mediterranean marine animals. There's a wooden walkway that stretches across an underground lake spanning 300 sq m., as well as tanks containing smaller creatures such as starfish, stingrays, and sea sponges. Aquarium Cap Blanc also functions as a nursery for injured wildlife, especially sea turtles, before they are released back into the wild.
Location: Ctra. de Cala Gració, s/n, 07820 Sant Antoni de Portmany, Ibiza, Spain
Open: Daily from 9.30am to 10pm
Phone: +34 663 945 475
photo by Ivo Schwalbe (CC BY-SA 2.0) modified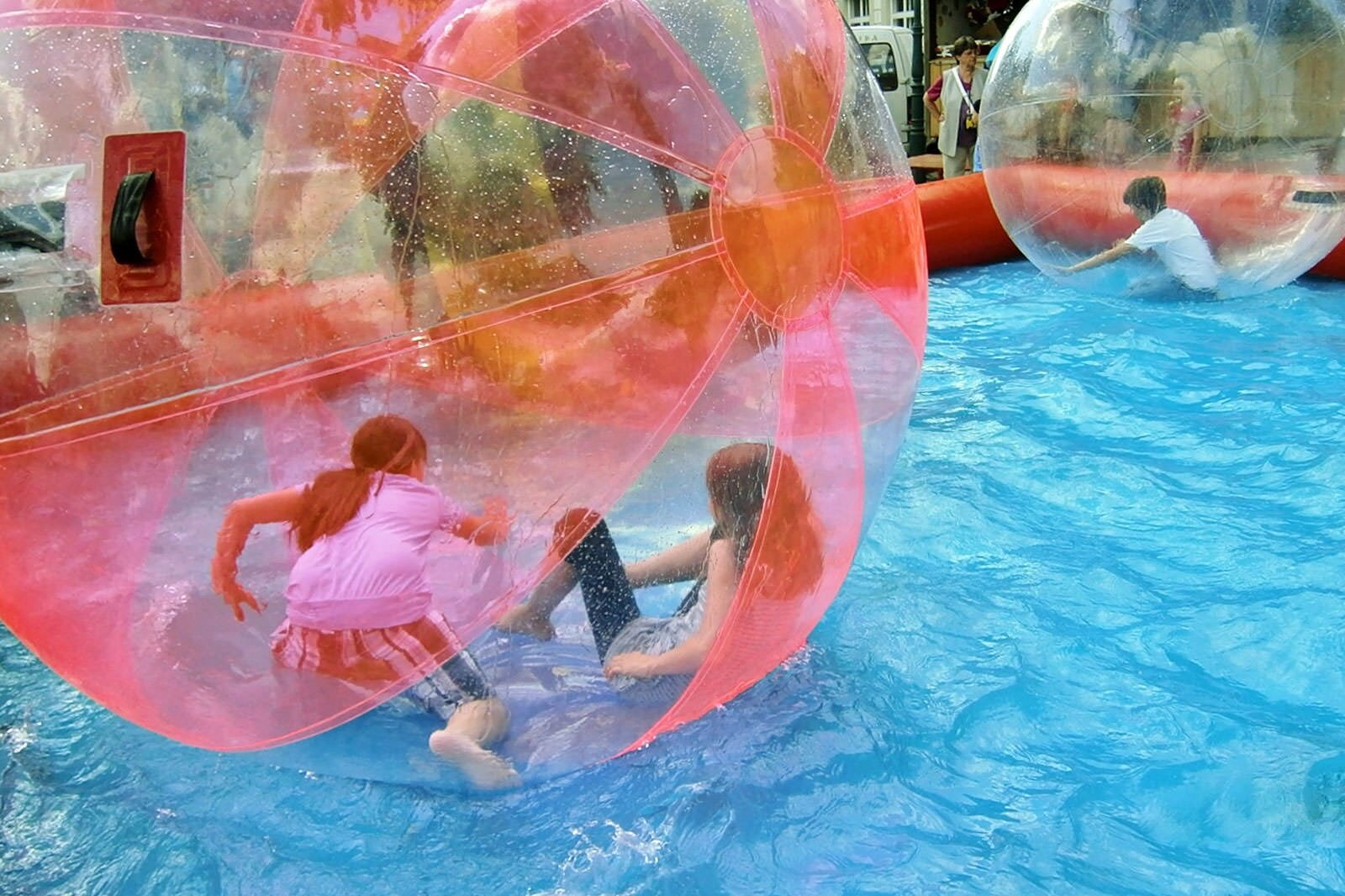 Zorbing at Air Zone Ibiza
Slide down a grassy slope inside a transparent ball
Air Zone Ibiza is an adventure park where you can enjoy thrilling games in Ibiza. Zorbing is one of its most popular attractions, where you roll or bounce down a manmade slope while inside a transparent inflatable. For something a little less extreme, try Bumper (think human bumper car) which involves getting into an inflatable ball from the waist up and attempting to score a goal against your opponent.
Location: Camí des Molí, 3, 07820 Sant Antonio de Portmany, Ibiza, Spain
Open: Daily from 11am to 8pm
Phone: +34 678 832 418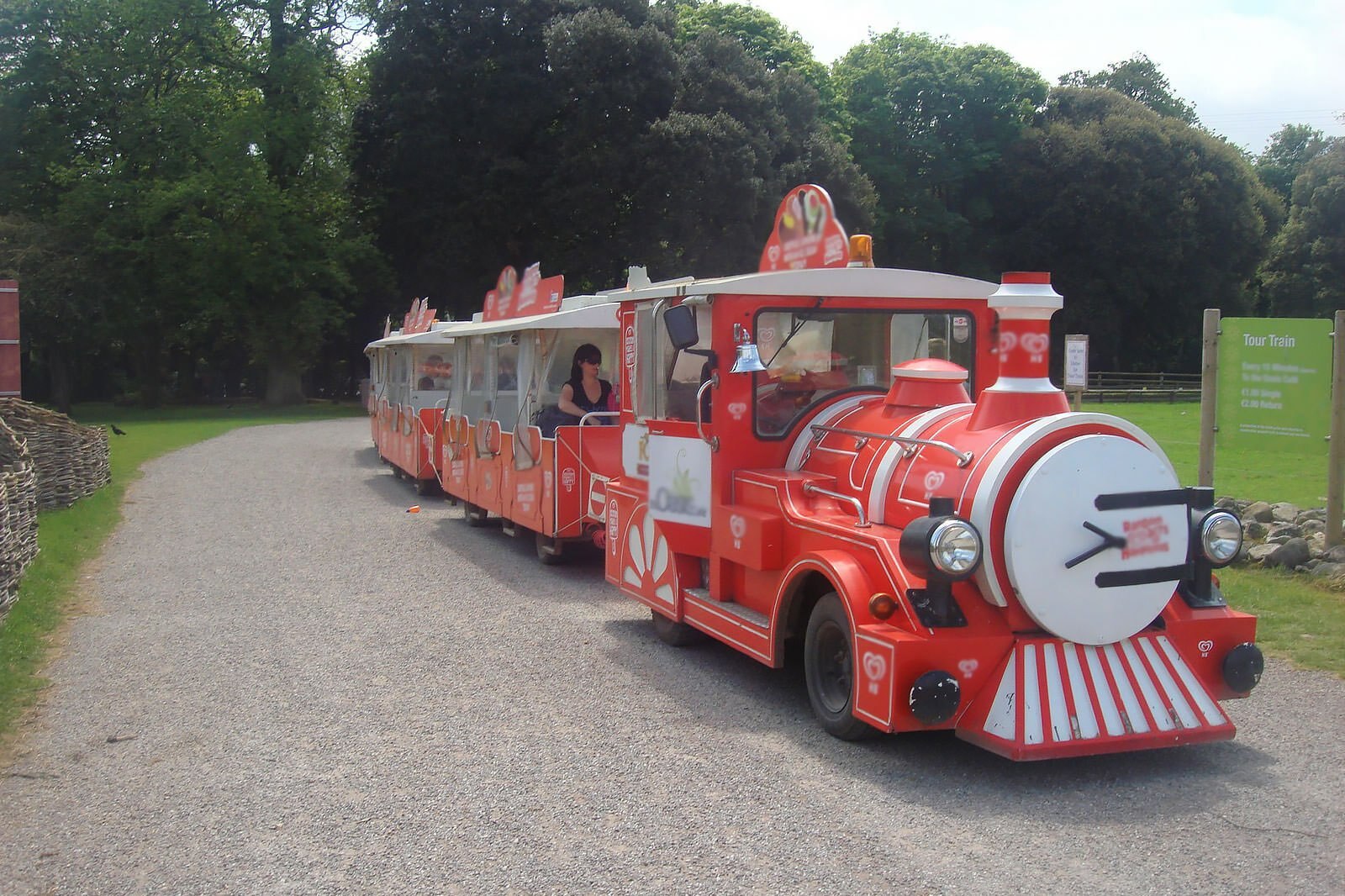 Ride the tourist trains
Discover the diverse scenery of Ibiza from the comfort of mini trains
The Ibiza Tourist Train lets you explore the island in a hassle-free way, with several routes along the coastline and countryside. Trains depart from Santa Eulalia, Cala Llonga, Es Caná, Es Figueral, San Miguel, and Portinatx in the morning and afternoon, depending on the route you choose. A popular route of the Ibiza Tourist Train goes to the Punta Arabi Market. It departs from Santa Eulalia every Wednesday at 11am.
Location: Carrer Isidor Macabich, 07840 Santa Eulària des Riu, Ibiza, Spain
Open: Daily from 10.30am, 11am, 3.30pm and 4pm (hours vary by location and train route)
Phone: +34 607 654 321