10 Movie Locations in New York
Iconic New York Places Depicted in Films
New York is one of the most frequently depicted cities in media. Thousands of films have been shot here since the beginning of the 20th century. You've probably seen many of the Big Apple's urban views or places featured on screens, big and small. Some landmarks have even become unmissable icons for movie buffs visiting the city.
We're saving the classic monochrome flicks for the historians. Instead, here's some top picks of iconic New York places depicted only in the most recent memories of popular culture. We've picked out the most memorable movie locations in New York, where you can relive scenes from some of your favourite live-action blockbusters. Note, there might be a few spoilers included below.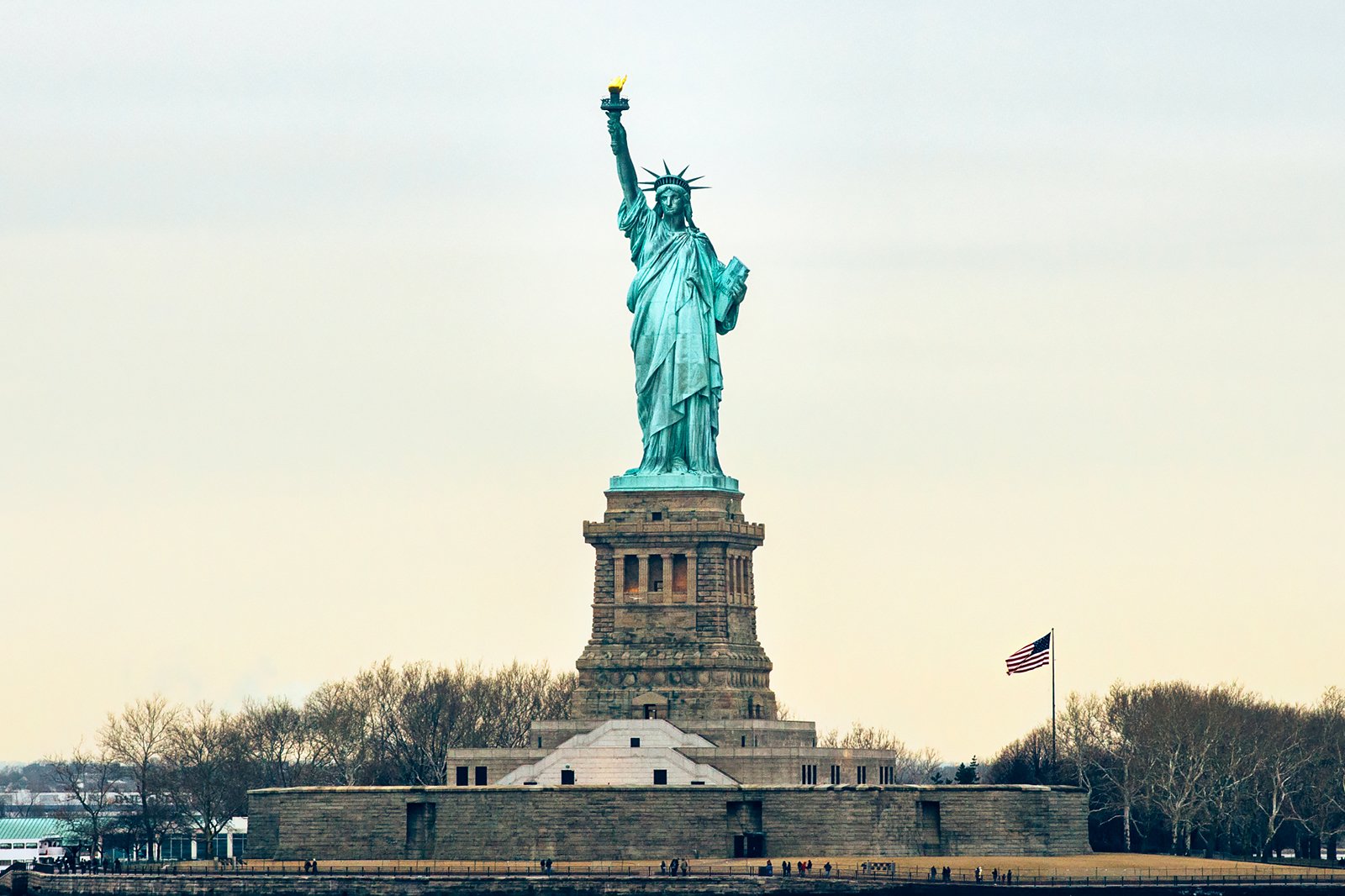 Statue of Liberty
X-Men (2000)
This colossal landmark has played some great roles. The statue's head was where the climactic battle in the first X-Men (2000) movie took place – it was lopped off and thrown onto Broadway by the giant monster in Cloverfield (2008). Liberty's torch defied the frozen tidal waves that swept over New York in the disaster movie, The Day After Tomorrow (2004). The one time that Liberty didn't get either destroyed or featured as a silent witness was when she took a stroll through NYC as crowds cheered on in Ghostbusters II (1989).
Location: Liberty Island, New York, NY 10004, USA
Open: Daily from 8.30am to 4pm
Phone: +1 212-363-3200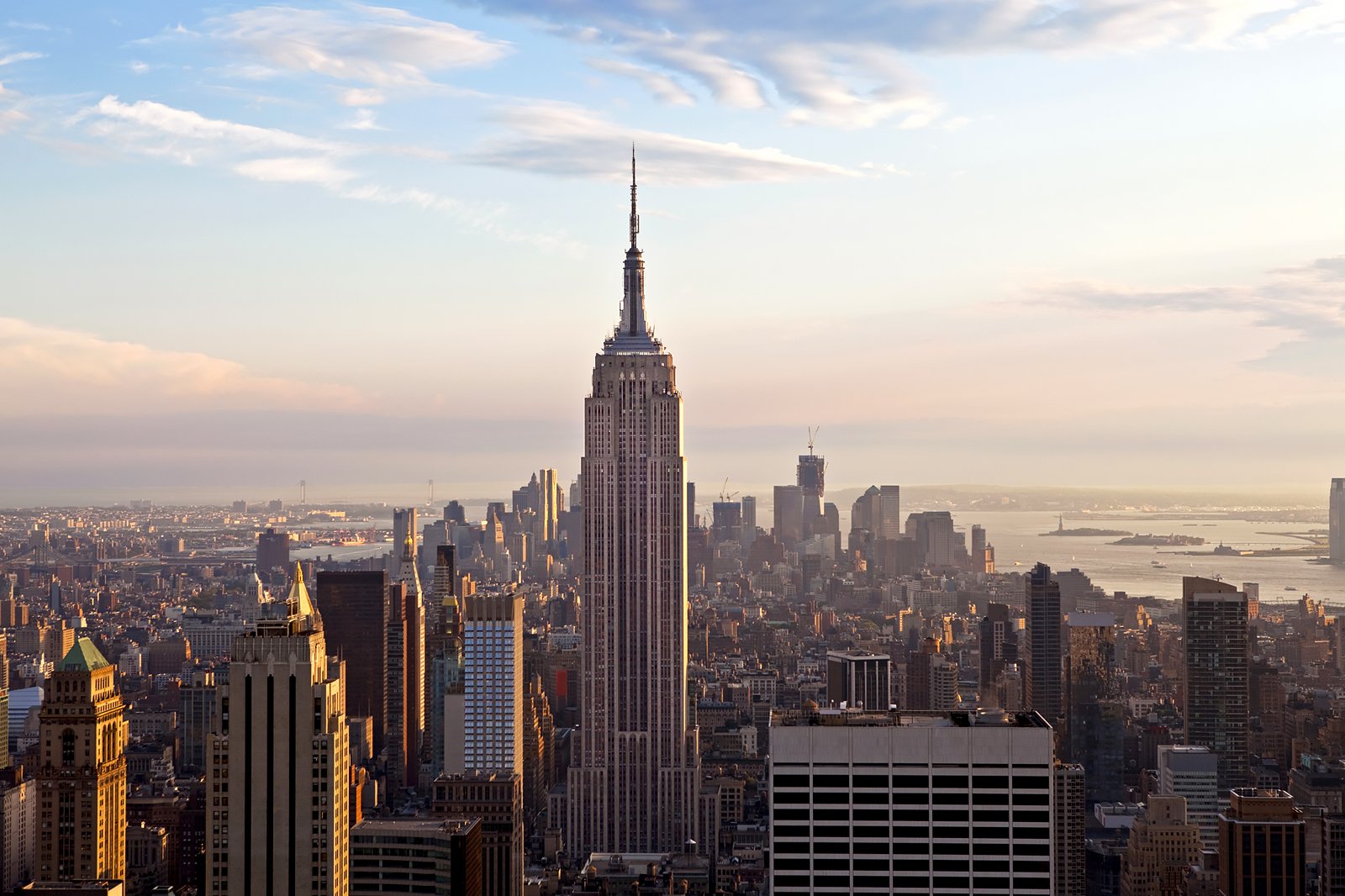 Empire State Building
Independence Day (1996)
Disaster movies love depicting the epic destruction of great landmarks, and NYC's Empire State Building isn't left out. It was totally disintegrated by a blast of the death ray from the gigantic spaceship in Independence Day (1996). It suffered only minor damage in Superman II (1980), when Zod knocked off the building's radio antenna following a punch from Superman. The building's most memorable scene would be when the title character climbed up to its top to fend off fighter planes, in the classic monster movie King Kong (1933), and again in Peter Jackson's 2005 remake.
If you grew up watching some of these movies, live your childhood dream and stay in a hotel near the Empire State Building.
Location: 350 5th Ave, New York, NY 10118, USA
Open: Daily from 8am to 2am
Phone: +1 212-736-3100
Times Square
The Amazing Spider-Man 2 (2014)
As one of NYC's busiest intersections, Times Square is super glitzy, thanks to its visually stunning array of city lights and LED billboards looming over the traffic. One memorable scene here is from Friends with Benefits (2011), starring Justin Timberlake and Mila Kunis. There's also the live-action Teenage Mutant Ninja Turtles (2014), the car chase scene from The Fate of the Furious/Fast & Furious 8 (2017), Spidey versus Electro in The Amazing Spider-Man 2 (2014), and it's where Michael Keaton's character shuffled in only his underwear in Birdman (2014). In Lucy (2014), Scarlett Johansson's character even meddles with the space-time continuum to show you a historical Times Square.
Location: Manhattan, NY 10036, USA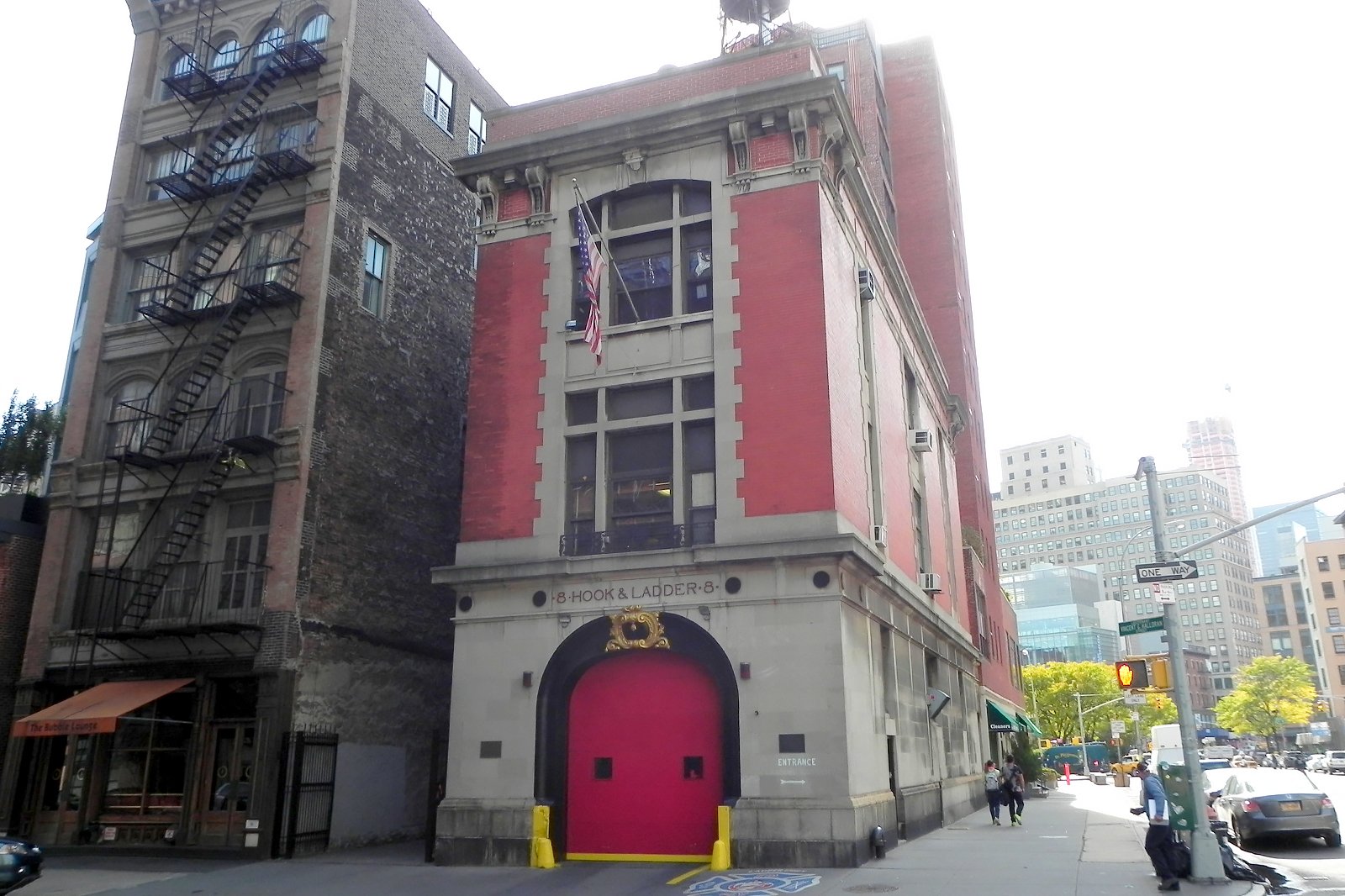 FDNY Ladder 8
Ghostbusters (1984)
The Hook & Ladder Company 8 firehouse is one of the fire stations of the FDNY (New York City Fire Department). It prominently served as the fictional firehouse-cum-ghostbusting headquarters of the titular team in the original '80s Ghostbusters movies, and even reappeared in the 2016 reboot. The building itself is of historical value, having been built in 1903. You can usually see a big red fire truck parked inside its main gate, as well as a Ghostbusters panel hung on its wall, inside.
Location: 14 North Moore Street, New York, NY 10013, USA
Phone: +1 718-999-2000
photo by AviaWiki (CC BY-SA 4.0) modified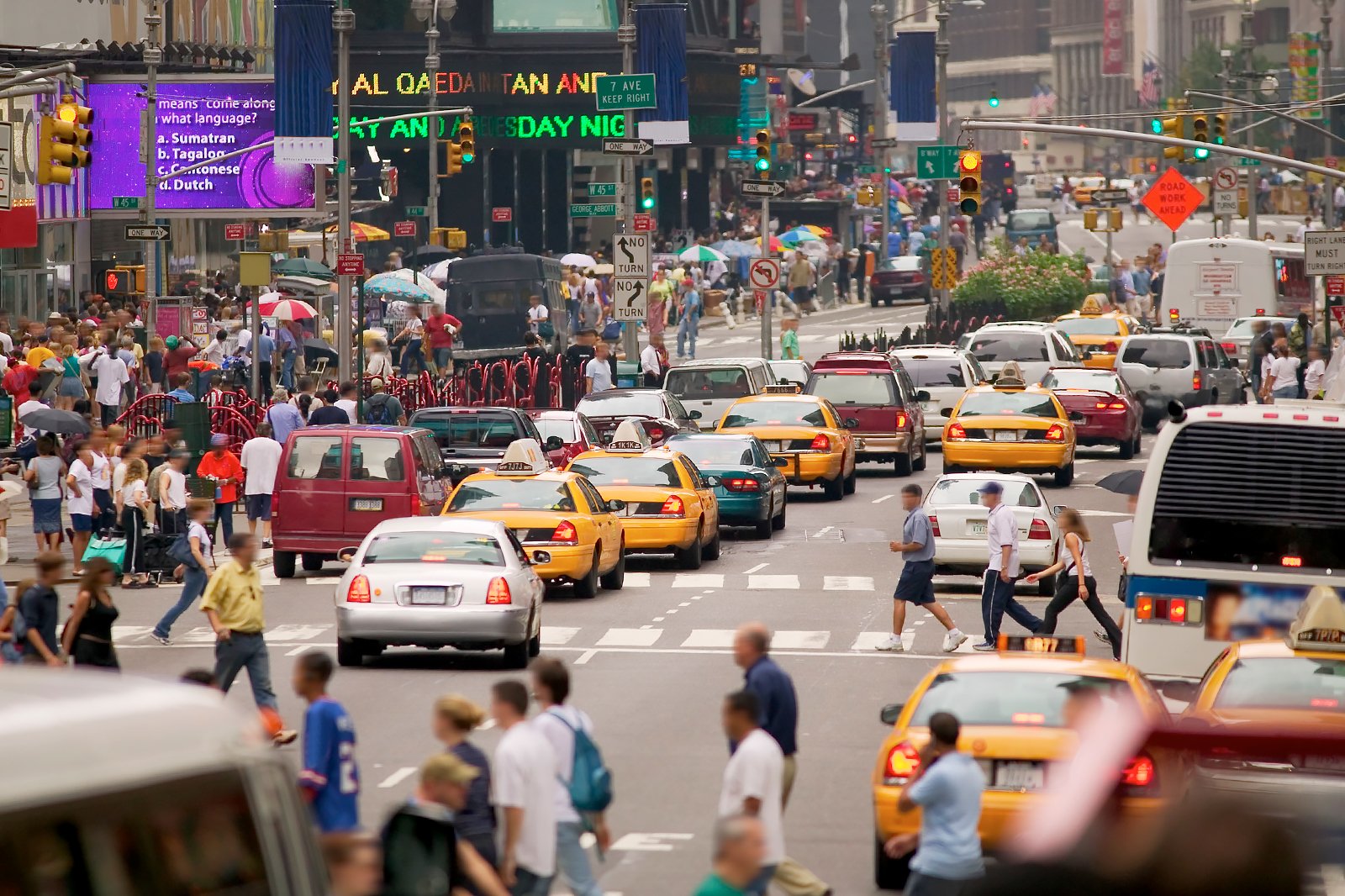 Wall Street
The Wolf of Wall Street (2013)
Home to the New York Stock Exchange (NYSE), Wall Street is depicted in many a movie about finance and the stock market. Perhaps the biggest movie in recent memory depicting it is the biopic The Wolf of Wall Street (2013). Start at 11 Wall Street in Lower Manhattan for the scene where Leonardo DiCaprio's character strolls past the NYSE building. The Big Short (2015) also captured the hustling and edginess of New Yorkers along Wall Street. Landmarks to see other than the NYSE building include the Federal Hall, the Trinity Church, as well as the Charging Bull sculpture.
Hotels closest to Wall Street can be pretty pricey, so be prepared to splash the cash if you'd like to stay in the area.
Location: Wall Street, Lower Manhattan, New York, NY 10013, USA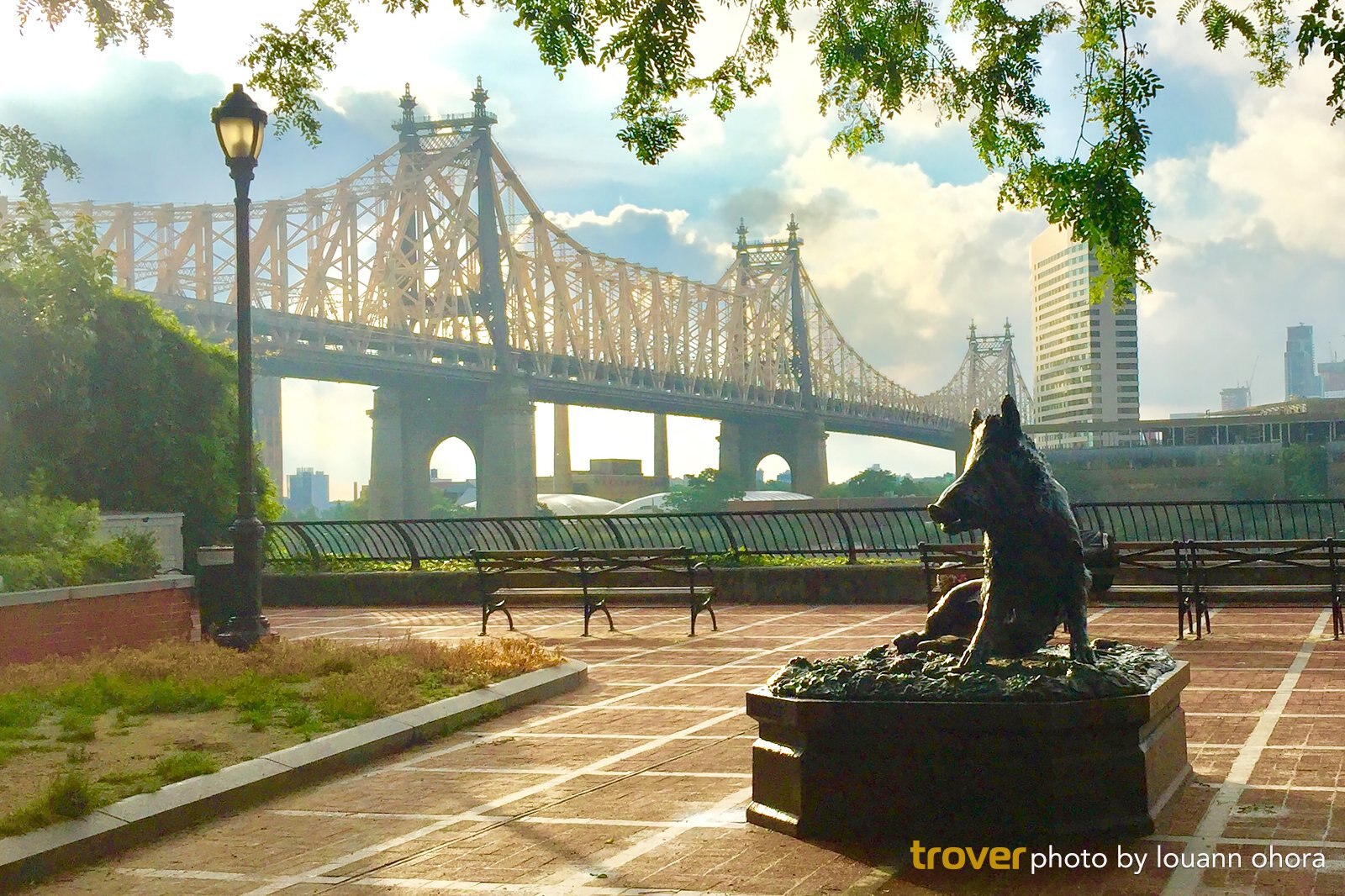 Queens is one of NYC's 5 boroughs, where Spider-Man's alter ego, Peter Parker, lives with his Aunt May. Sam Raimi's Spider-Man (2002) uses a house on 69th Road in Forest Hills to depict it. That scene where Peter Parker runs for the school bus was shot on 44th Street at Queens Boulevard. The climactic battle between Spidey and the Green Goblin takes place at Queensboro Bridge, which connects Queens and Manhattan. This bridge is also depicted in Salt (2010) and Anger Management (2003).
Location: Queens, New York, NY 10044, USA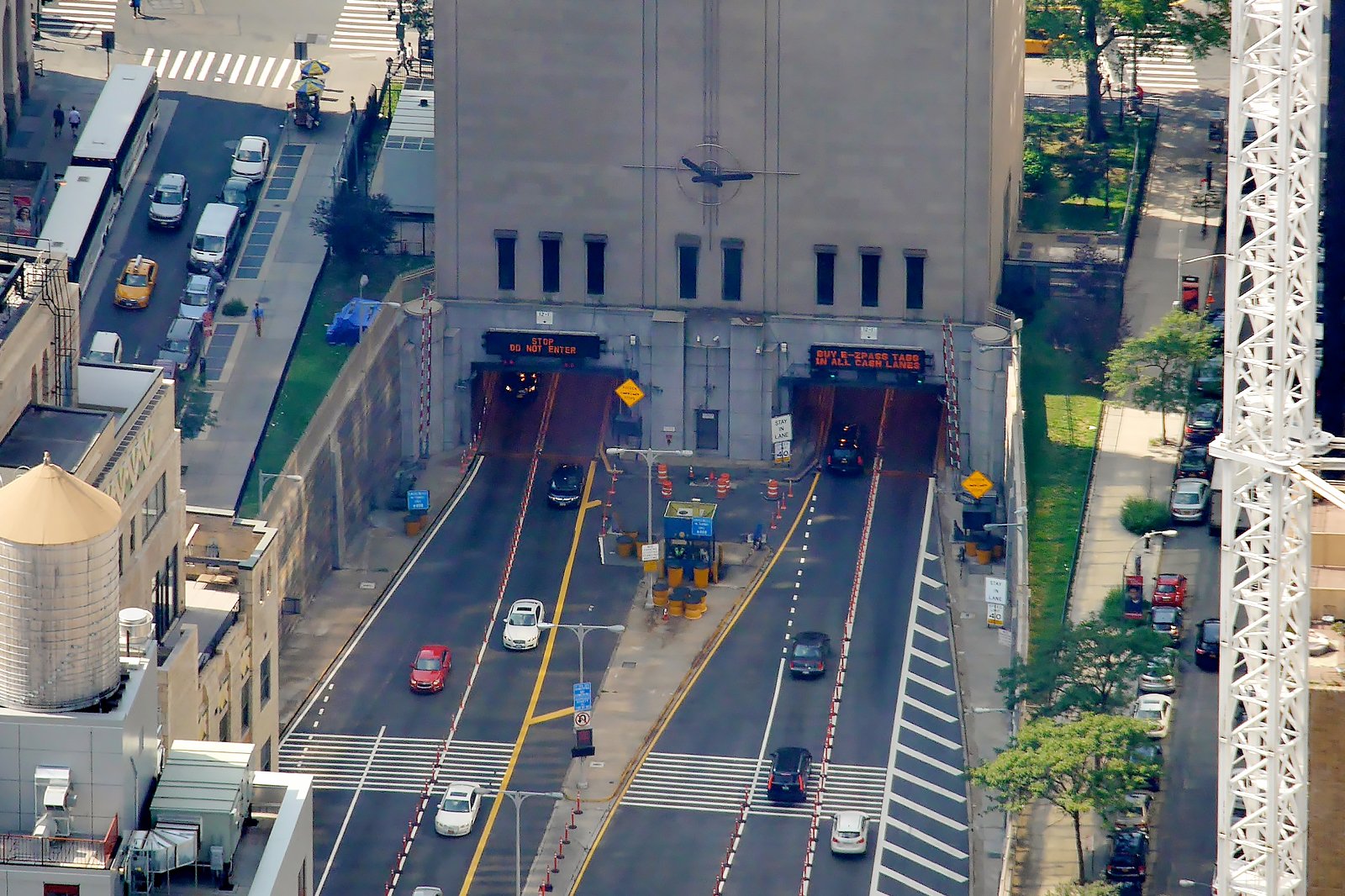 The Hugh L. Carey Tunnel Ventilation Building
Men in Black (1997)
The Brooklyn-Battery Tunnel Control Building, also referred to as the Hugh L. Carey Tunnel Ventilation Building, poses as the fictitious MIB headquarters in the sci-fi comedy, Men in Black (1997) and its 2 sequels. It's where Will Smith's character, James Darrell Edwards III, enters the building, into a lift, emerges as man-in-black, Agent J. It's where they both report back to along their escapades crimefighting bad aliens throughout the whole series.
Location: 504 Battery Pl, New York, NY 10004, USA
photo by qwesy qwesy (CC BY 3.0) modified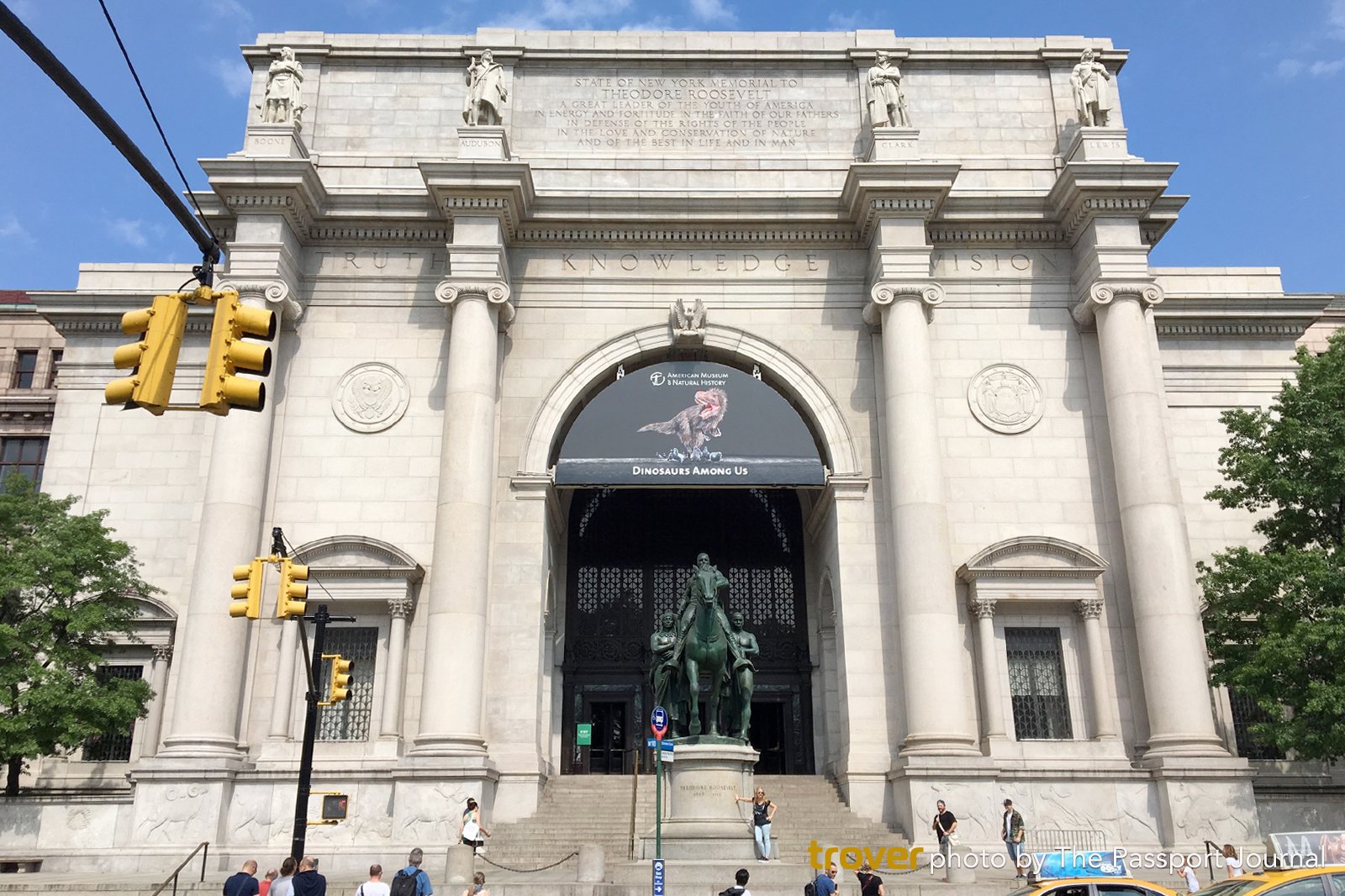 American Museum of Natural History
Night at the Museum (2006)
The Night at the Museum (2006) film starring Ben Stiller had exterior shots at the actual American Museum of Natural History. Two of the series' sequels, Night at the Museum: Battle of the Smithsonian (2009) and Night at the Museum: Secret of the Tomb (2014) were also partially set at the museum. The CGI-heavy museum interior sequences, however, were shot on separate studio movie sets and stages. In the series, Stiller's character is a night watchman at the Museum of Natural History, with various historical figures and exhibits magically coming to life at night.
Location: Central Park West & 79th St, New York, NY 10024, USA
Open: Daily from 10am to 5.45pm
Phone: +1 212-769-5100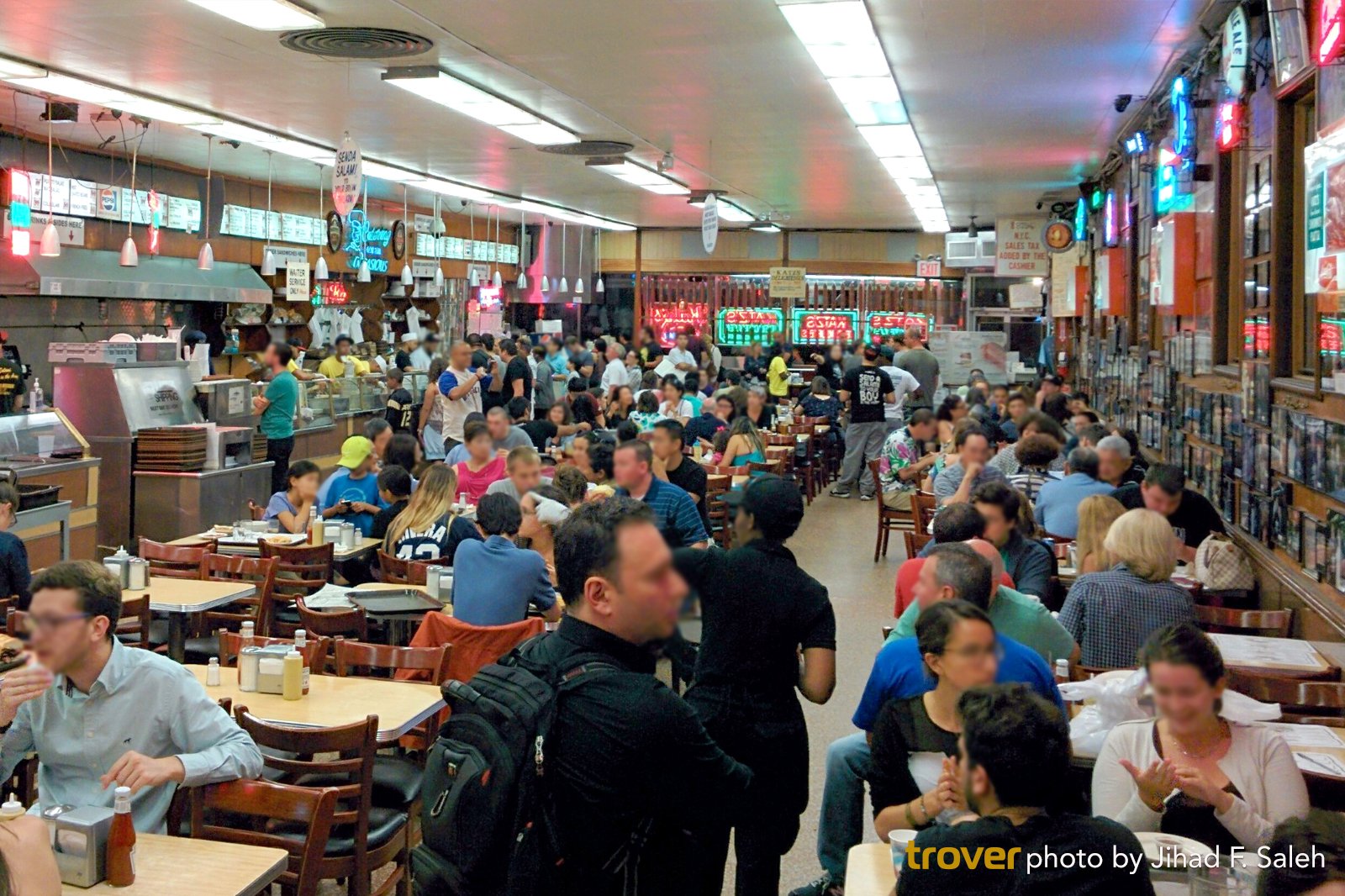 Katz's Delicatessen
When Harry Met Sally (1989)
The '80s romantic comedy When Harry Met Sally (1989) has a memorable scene where Meg Ryan's character (Sally) sits in front of Billy Crystal's character (Harry) inside a New York diner. They discuss men and women, and whether men know when women are "faking it". Then, while Harry is munching on his sandwich, Sally starts acting aroused, moaning loudly and convincingly, while other diners look on, frozen. A short while after, she carries on with her dessert. This was shot at Katz's Delicatessen on East Houston Street.
Location: 205 E Houston Street, New York, NY 10002, USA
Open: Monday – Wednesday from 8am to 10.45pm, Thursdays from 8am to 2.45pm, Fridays from 8am to 12am, Saturdays open 24 hours, Sundays from 12am to 10.45pm
Phone: +1 212-254-2246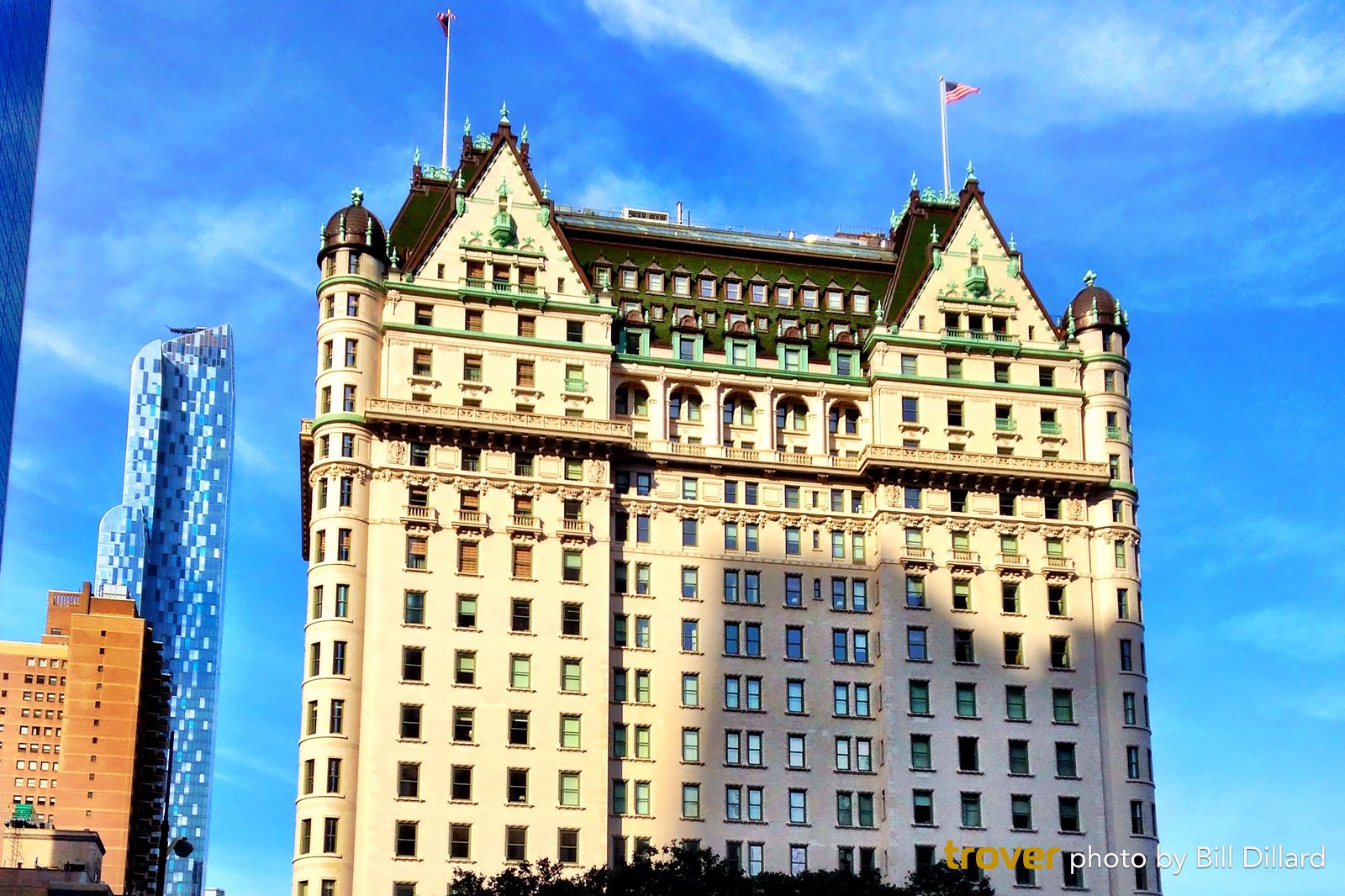 The Plaza Hotel
Crocodile Dundee (1986)
Put an outback Aussie – moreover a crocodile wrangler – in New York City, and you have a comedic recipe that made Crocodile Dundee (1986) a big hit when it was released in the decade. In the movie, you have the titular character, played by Paul Hogan, hitting the Big Apple by getting a hotdog in Times Square, riding in a limo down Manhattan, and staying at The Plaza Hotel on 768 5th Avenue. Dundee's famous, "That's not a knife" scene was shot between the columns of the David N. Dinkins Manhattan Municipal Building, just north of the Brooklyn Bridge.
Location: 768 5th Ave, New York, NY 10019, USA
Phone: +1 212-759-3000